So, things are really weird and horrible right now, but as Jonny Diamond wrote in his editor's note, "Books are how we bear witness to life, even as they divert us from its darkest days." Amazingly, books are still coming into the world every Tuesday. And it's a hard time for the authors whose launch parties and book tours have been cancelled on account of COVID-19. Here are some new books that we're excited for. If you can, please show your support for them!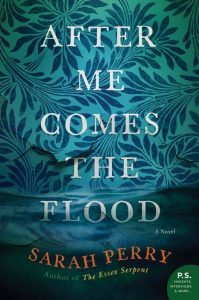 Sarah Perry, After Me Comes the Flood
(Custom House)
Fun fact: Sarah Perry, the bestselling author of The Essex Serpent, wrote After Me Comes the Flood first. Her fans will not be disappointed. Opening with a delicious premise, the mystery and confusion unfolds immediately for plain John Cole, whose car one day breaks down in the middle of a country road. When he approaches a house, a stranger—a woman, who is laughing (cue the tension)—says she has been waiting for him. Inside her house, in fact, awaits a group of people who seem to know and be expecting him. But how could they have predicted this would happen? How could they have expected him? And, above all, what can they want?
–Eleni Theodoropoulos, former Lit Hub Editorial Fellow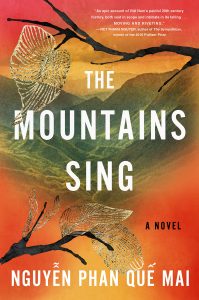 Nguyễn Phan Quế Mai, The Mountains Sing
(Algonquin Books)
In this panoramic epic, Hương, a middle age writer returns to Hanoi and relives the stories of her family's long and tortured past. She recalls the stories her grandmother told of being raised in Vietnam before the sudden, brutal land reforms. How her family went from wealthy to impoverished overnight, and her daughter, Hương's mother, suffered terribly as they moved to Hanoi at the mercy of South Vietnamese soldiers. Like the work of Duong Thu Huong, who deserves the Nobel one day, this book brings to life a crucial part of Vietnamese history from within. You heart will not leave this book untouched.
–John Freeman, Lit Hub Executive Editor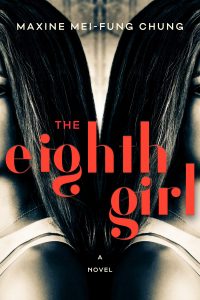 Maxine Mei-Fung Chung, The Eighth Girl
(William Morrow)
Alexa Wu is not who you think she is: she has alternate personalities she cannot control. Only her stepmother, her shrink, and her best friend, the mysterious Ella, know about her condition. When Alexa gets a job at a high-toned gentleman's club in London, she is drawn into a dark world where she comes close to discovering Ella's secrets. But Alexa must keep it together in trying circumstances if she is going to help her friend and stay intact.
–Lisa Levy, CrimeReads Contributing Editor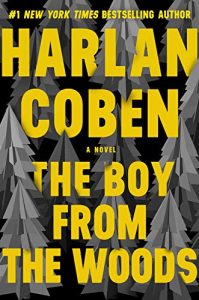 Harlan Coben, The Boy From the Woods
(Grand Central)
Coben may be best known for his twisty plots, but when it comes crafting characters, he's just as good. Case in point: The Boy From the Woods introduces a compelling new series lead, the mononymed Wilde, once a feral boy found in the wilderness, and now an ex-military operative who still has no memory of his early childhood. Enter a missing girl and a friend's plea to help find her, and you've got another fantastic thriller from one of the best.
–Molly Odintz, CrimeReads Senior Editor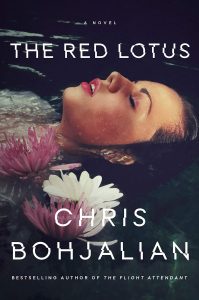 Chris Bohjalian, The Red Lotus
(Doubleday)
Boy meets girl, boy and girl go on a trip to Vietnam, boy disappears? The Red Lotus is maybe exactly the escapist thriller you need right now. You'll keep flipping pages, discover new complex characters, see the mysterious situation from different points of view—and you'll be surprised at each well-plotted turn.
–Katie Yee, Book Marks Assistant Editor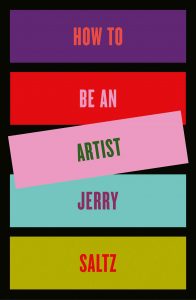 Jerry Saltz, How to Be an Artist
(Riverhead)
You probably know Jerry Saltz as the Pulitzer Prize-winning art critic for New York magazine, the erstwhile art critic for The Village Voice, and the marquee judge on the short lived reality show Work of Art: The Next Great Artist. So it's safe to say he's more than qualified to write an inspirational handbook for the wannabe-artist in all of us.
–Emily Temple, Lit Hub Senior Editor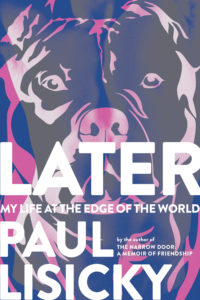 Paul Lisicky, Later
(Graywolf Press)
Provincetown in the 1990s promises to be a beacon of acceptance and art. This is why Paul Lisicky leaves home. In this beautiful memoir, we see our hero search for (and find) love and connection, the feeling of belonging. But Later is also a devastating portrait of the AIDS crisis spreading through a community. From the acclaimed author of The Narrow Door comes another story full of heart and questions of home. As Alexander Chee says in the Los Angeles Times, "This memoir is much like his Provincetown, exulting in tenderness and lust, lit with flashes of poignant spectacle, even the majestic."
–Katie Yee, Book Marks Assistant Editor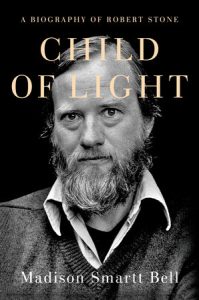 Madison Smartt Bell, Child of Light
(Doubleday)
The time is ripe for a Robert Stone revival. A moralist disguised as a hippy, a reporter who went to war and became a novelist: he was the closest thing America had to Graham Greene. Whereas Greene saw England's empire failing before most, Stone realized America had an imperium far earlier than most. He also saw through sacred pieties of American power faster than just about any novelist of his time. He might have looked like a Hemingway character, with a ship captain's beard, but Stone was a rare kind of moralist all the way through. From his pages have sprung novelists as diverse as Jennifer Egan and his friend, Ken Kesey, with whom he traveled on the merry prankster bus. "We always called him the merry paranoid," Kesey joked once. "Bob Stone was the first one to come along to make paranoia work for him."
This spring there are three ways to leap into his work afresh or again. Library of America has put together three of Stone's best books into one volume—his wild, psychedelic Vietnam novel, The Dog Soldiers, which won the National Book Award; along with Flag for Sunrise and Outerbridge Reach, also finalists in the 1980s and 1990s. The former is the kind of Latin American thriller Tom Clancy would write if he thought, the latter a beautiful, unnerving book about a man circumnavigating the world by sailboat. Stone made his restlessness work for him, and it meant you can enter his books and go many places. The Eye You See With, a book of selected nonfiction, shines most though when it's about America. In one essay, he attends the 1988 Republic National Convention and witnesses the naked contempt on display for poverty, an issue Stone took personally, having been destitute himself.
Raised at an orphanage after his mother was diagnosed schizophrenic. A runaway to the navy at 17. He remained a skeptic his whole life. In the early 1990s, while many liberals were praising the strategy of don't ask don't tell, Stone unloaded on the military for not only allowing this fiction, but not investigating sexual assault of female officers. Madison Smartt Bell brings this and many other sides of Stone alive in his biography, Child of Light, which is particularly good at showing how a man who grew up alone and sometimes afraid could find himself at home in the world. Could turn himself, through work and guilt, and then mercy, into a man capable of living beyond paranoias.
–John Freeman, Lit Hub Executive Editor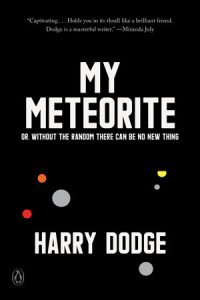 Harry Dodge, My Meteorite
(Penguin)
In this essentially uncategorizable memoir-cum-meditation-cum-manifesto-cum-map of the world, Harry Dodge considers the death of his father and the life of his mother, as well as a meteorite ordered from eBay, and the nature of love and art. "I could say this is the smartest memoir I ever read but that's pulling us back to the safe place," wrote Eileen Myles. "We are animals, machines, friends, reading things and we've never been talked to this way before. Seductive and wise, My Meteorite is the conversation you want." Not for nothing, but Ben Lerner, Eula Biss, Miranda July, Wayne Koestenbaum, Ocean Vuong, and a host of others seems to agree.
–Emily Temple, Lit Hub Senior Editor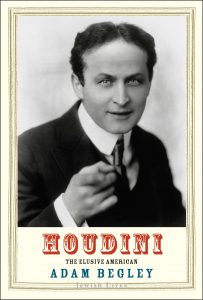 Adam Begley, Houdini
(Yale University Press)
How much do you really know about Harry Houdini? He's the world's most famous escape artist, but how did he come to be? This biography from Adam Begley goes beyond the questions you'd think to ask. Not so much how did he do it? but why did he feel the need to continually imprison himself? A riveting new read.
–Katie Yee, Book Marks Assistant Editor
See also:
How you can support bookstores during the coronavirus pandemic.
New books affected by the coronavirus, a list by author and podcast host Zibby Owens.
The Lit Hub gang will give you personal book recommendations.