Every week, the TBR pile grows a little bit more. It's getting precarious. It's taking up your whole nightstand. It's threatening to crush you in your sleep. Well, what are you waiting for? Get cracking. What are you reading this week?
FICTION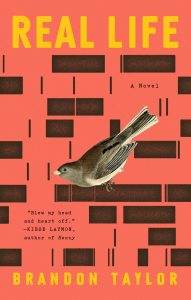 Brandon Taylor, Real Life
(Riverhead)
Brandon Taylor's first novel takes place over one weekend at a lakeside Midwestern university. Wallace, an introverted biochemistry grad student from Alabama, finds himself embroiled in an intense, and potentially abusive relationship with a white male student. The story of Wallace's traumatic past, and his confrontations with racism and isolation, give Taylor's book the emotionally honest texture that has led various publications to list Real Life as one of the most anticipated debuts of the new decade.
–Aaron Robertson, Lit Hub assistant editor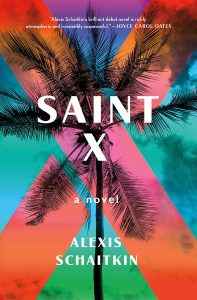 Alexis Schaitkin, Saint X
(Celadon)
In Schaitkin's atmospheric debut novel, seven-year-old Claire's sister is murdered while their family is vacationing on an unnamed island in the Caribbean (the eponymous Saint X). Though two men are arrested, the evidence against them is watery at best, and they're soon released. Years later, when Claire is an adult, a chance meeting with one of those men sends her on a quest to find out what really happened to her sister all those years ago. Chang-rae Lee called it "a marvel of a book, a kaleidoscopic examination of race and privilege, family and self, told with the propulsive, kinetic focus of a crime thriller."
–Emily Temple, Lit Hub senior editor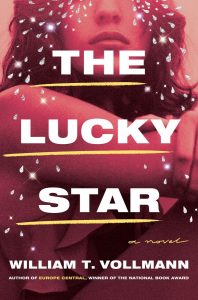 William T. Vollmann, The Lucky Star
(Viking)
This big, underwater-lit novel returns Vollmann's work to the dive bars and gender-fluid clubs of San Francisco. Only now it's 2015 and a very different city. As in The Royal Family, his 1999 epic about a family of sex workers, many of whom lived on the street, the cast of The Lucky Star assembles a family of choice, mostly around a downtown place called the Y, run in part by bartender Francine. There's a hard-drinking regular named Richard, who sometimes narrates; Shantelle, a transgender sex worker, Neva, who is connected to them all; and someone named Frank, who has changed his name to Judy Garland. Vollmann has been writing in this space since the mid 1980s, when it was considered the demi-monde, but far less so now. Indeed, in the last decade Vollmann himself began cross-dressing under the name Dolores, which led (of course!) to a book, The Book of Dolores, and a write-up in the New York Times. Moving between his cast in these pages, Vollmann admirably captures the pull of vulnerability and invention, how sex can be, in the right space, a powerful way to know one's self, and ultimately, how much each of his characters here needs a space to be themselves.
–John Freeman, Lit Hub executive editor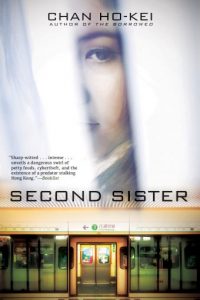 Chan Ho-Kei, tr. by Jeremy Tiang, Second Sister
(Grove)
For the fans of The Borrowed, Chan Ho-Kei is back! This time the story starts like this: an orphaned schoolgirl jumps from her twenty-second story window. Her older sister, who's been raising her, is shocked and sure there must have been foul play. Determined to understand her sister's death, she contacts N., a mysterious hacker and cyber security expert. Chan Ho-Kei leads us through the streets of Hong Kong and pulls us down into its digital underbelly in this page-turning, all-consuming new novel.
–Katie Yee, Book Marks assistant editor
Aravind Adiga, Amnesty
(Scribner)
Aravind Adiga's new novel unfolds over one day in Sydney, Australia, during which Dhananjaya Rajaratnam—aka Danny—tries to outwit an employer's attempt to silence him. "Danny" is illegal, and earns a living as a house cleaner. When he witnesses what is probably a murder, his client reminds him how easy it would be to drop a call into the Immigration authorities. Adiga is one of the great observers of power and its deformities, showing in novels like his Booker Prize winning White Tiger and Last Man in Tower how within societies, the powerful lean on the less powerful, and the weak exploit the weaker all the way down. Telling the tale of Danny's immigration along the story of one tense day, he has built a forceful, urgent thriller for our times.
–John Freeman, Lit Hub executive editor
NONFICTION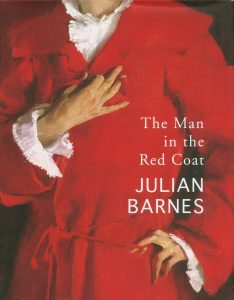 Julian Barnes, The Man in the Red Coat
(Knopf)
Barnes' new book tells the life story of surgeon and statesman (more widely known by patients and paramours as "L'amour médecin"—Dr. Love), Samuel Pozzi. A society doctor in Belle Époque Paris, he brought pioneering modernity to surgery and patient care while living a famously complicated private life, involving everyone from Henry James and Oscar Wilde to Sarah Bernhardt and Proust. In describing the time and place, Barnes tracks not only the glamor and pleasure of Pozzi's world but, likewise, the surprising violence, prejudice, and nativism as well.
–Emily Firetog, Lit Hub deputy editor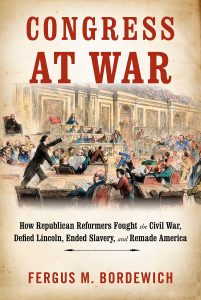 Fergus M. Bordewich, Congress at War
(Knopf)
President Lincoln is largely famous for three things: his iconic top hat, his tragic assassination at the theater, and ending slavery. But of course, history isn't that simple. In his new book, Fergus M. Bordewich examines the end of the Civil War with a particular emphasis on the roles the House and the Senate played. A must-read perspective for Civil War history buffs.
–Katie Yee, Book Marks assistant editor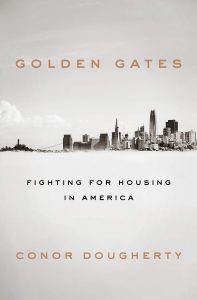 Conor Dougherty, Golden Gates
(Penguin Press)
Housing is at the core of inequality in the United States. How did it get so hard? Why are so many Americans spending over half their income on rent? How did San Francisco become the home of the $4,000 Chinatown studio? Conor Doughtery's lucid first book tells this important story, zeroing in on San Francisco, and shining a light on some key heroines, like Sonja Trauss, a law-school and Ph.D drop out who was working at a bakery in Oakland (it was cheaper then commuting to a tutoring job) when she decided to attend a housing hearing and ask a sensible question: why can't there be more affordable housing built? Why just 83 units? He also introduces us to a nun whose Catholic nonprofit has to fend off real estate speculators in her neighborhood, and a city worker who would rather quit than enforce zoning he knows is unfair. Parts of this book will infuriate, especially as forces mobilize against Trauss's organization, but watching the various stories unfold Dougherty reveals few outright villains here. Instead, what emerges is a system that has not yet accepted the reality of the people who life within it. Dougherty's propositions for how to make housing more fair are sane and will ought to influence a debate or two in years to come.
–John Freeman, Lit Hub executive editor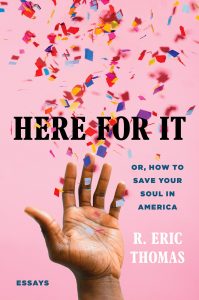 R. Eric Thomas, Here For It
(Ballantine)
This memoir-in-essays follows Elle columnist R. Eric Thomas from his predominantly white suburban high school to his rather conservative black church, all the way through his Ivy League years and beyond. It is a heartfelt examination of otherness, but it's also got sprinkled with funny anecdotes that give it a well-balanced buoyancy. PLUS, Lin-Manuel Miranda raves about it, saying, "I chortled on pretty much every page but I was also moved … He's one of the funniest writers on this internet."
–Katie Yee, Book Marks assistant editor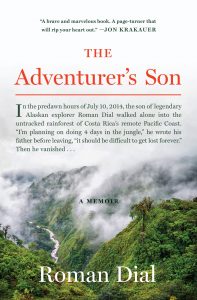 Roman Dial, The Adventurer's Son
(William Morrow)
Before embarking on a solo trip through Corcovado National Park, Cody Roman told his father (famed National Geographic explorer Roman Dial), "I am not sure how long it will take me, but I'm planning on doing 4 days in the jungle and a day to walk out. I'll be bounded by a trail to the west and the coast everywhere else, so it should be difficult to get lost forever." These were the last words Roman Dial ever heard from his son, the words that brought him on a remarkable quest to uncover his fate. The Adventurer's Son is part page-turning adventure, part epic family odyssey.
–Katie Yee, Book Marks assistant editor