January goes out strong: these books from Ursula K. Le Guin, V (formerly Eve Ensler), Deborah Levy, Ben Okri, and more hit shelves today.
*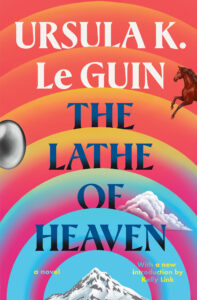 Ursula K. Le Guin, The Lathe of Heaven
(Scribner)
"A rare and powerful synthesis of poetry and science, reason and emotion."
–The New York Times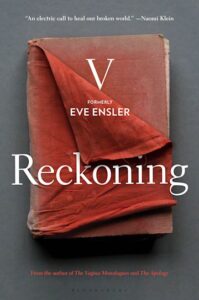 V (formerly Eve Ensler), Reckoning
(Bloomsbury)
"Riveting … V digs deep to find the words to constructively address sexual atrocities and everyday sexism and their insidious consequences."
–Booklist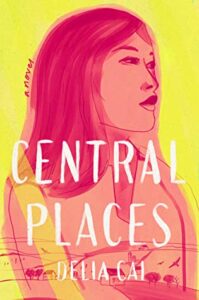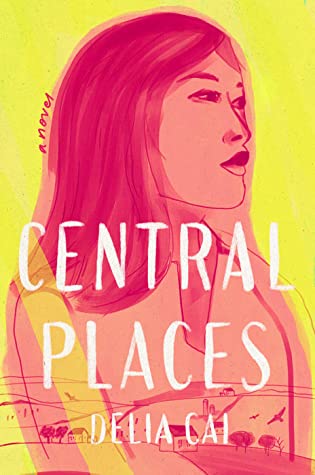 Delia Cai, Central Places
(Ballantine)
"[Central Places] contains the very wit and insight that makes Cai such a talented journalist."
–Vulture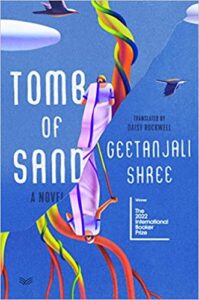 Geetanjali Shree, tr. Daisy. Rockwell, Tomb of Sand
(HarperVia)
The HarperCollins Union has been on strike since November 10, 2022. Literary Hub stands in solidarity with the union. Please consider donating to the strike fund.
"[A] capacious, breathtaking book … Translator Daisy Rockwell deserves the equal billing the International Booker endows for translating the novel's idiosyncratic style so fluently and energetically."
–The Guardian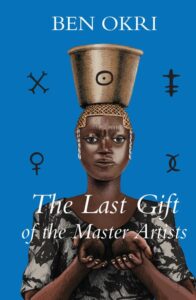 Ben Okri, The Last Gift of the Master Artists
(Other Press)
"A master storyteller, Okri prompts readers to reflect on the mistakes of the past and consider the ways in which they are repeated. As ever, Okri channels a voice well worth listening to."
–Publishers Weekly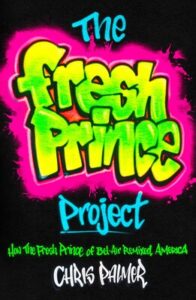 Chris Palmer, The Fresh Prince Project
(Atria)
"Palmer's skillful study of Smith's professional and personal development melds perfectly with his incisive analysis of the show's cultural impact. This savvy outing offers much more than a simple hit of nostalgia."
–Publishers Weekly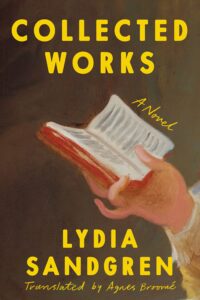 Lydia Sandgren, tr. Agnes Broomé, Collected Works
(Astra House)
"Sandgren hooks the reader with an absorbing, multilayered plot that shifts between past and present, building slowly towards the emotional and narrative mystery at its heart."
–Booklist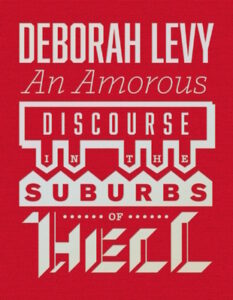 Deborah Levy, An Amorous Discourse in the Suburbs of Hell
(And Other Stories)
"She is one of the few contemporary British writers comfortable on a world stage."
–New Statesman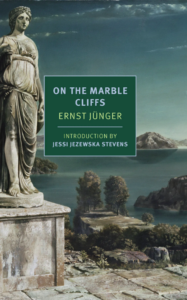 Ernst Jünger, tr. Tess Lewis, On the Marble Cliffs
(NYRB)
"On the Marble Cliffs is a great book and virtually no one I've ever mentioned it to has read it."
–W.S. Merwin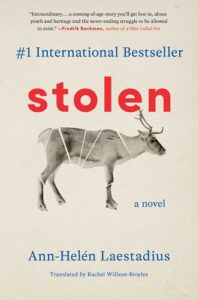 Ann-Helén Laestadius, tr. Rachel Willson-Broyles, Stolen
(Scribner)
"Nuanced … an affecting portrait of the Sámi's disenfranchisement … [and] a family torn apart by cultural tensions."
–Publishers Weekly