10 Great Novels on Freedom of Expression That Aren't 1984
Jonathan Lee Recommends Stories of the Personal and Political
Recently I spent a while looking through a lot of novels in a New York bookstore. Two words that caught my eye among all the descriptions of plot on covers and French flaps were timeless and universal. There were novels described as timeless love stories, and there were novels described as timeless family sagas. I picked up universal meditations on marriage, and universal explorations of friendship, and universal tales of courage in the face of X or Y. I admire a lot of the books that end up suffering these descriptions, but lately I can't help wondering: what's with all the timelessness and universality? It's almost as if we think there's something shameful about setting a story in a particular time or place or political climate.
If the usual pleasure I take in escapism seems to have gone on a brief vacation, it's also true that I don't want to spend the rest of 2017 endlessly re-reading 1984. In that impasse, I've been seeking out a range of novels rooted in specific political or societal moments. Most of all, I've been in the mood for fiction that explores freedom of expression and freedom of thought in subtle, engaging ways, blending the personal and the public without getting preachy. Here are ten novels that I recommend—a good starting point for many more.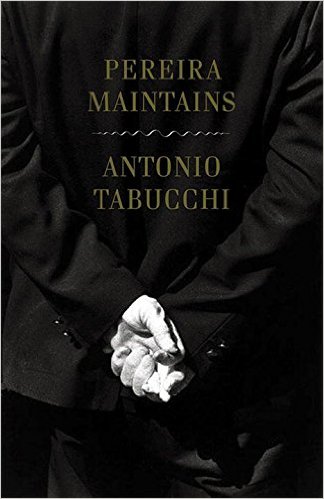 Pereira Maintains, Antonio Tabucchi (trans. Patrick Creagh)
This extraordinary novel, first published in 1994, is set in a sweltering summer in 1930s Portugal. It follows the story of Pereira, a journalist for the culture column of a small Lisbon newspaper, as he struggles with his conscience and the restrictions imposed on his writing by the fascist regime of Antonio Salazar. When he meets a young activist named Monteiro Rossi, all Pereira's past attempts to lead an apolitical life begin to fill him with shame. The most chilling thing about this novel is the way Tabucchi has structured it, from the very first line, as a piece of testimony given under duress—a forced instance of extended expression: "Pereira maintains he met him one summer's day . . ."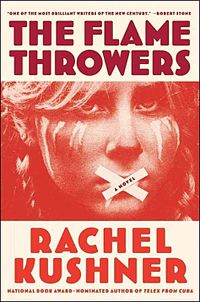 The Flamethrowers, Rachel Kushner
This novel does so much in its 383 pages—visits so many places, toys with so many ideas. Kushner's exploration of political turbulence in 1970s Italy is as fascinating as her scenes of artists colonizing an industrial SoHo, staging actions in the East Village, blurring the line between activism and art. In both its attention to language and its subject matter, The Flamethrowers shines a light on the value and fragility of freedom of expression. "All you could do with words," one character says, "was turn them on their sides like furniture during a bombardment."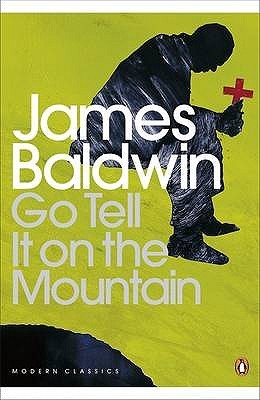 Go Tell It on the Mountain, James Baldwin
John Grimes, the teenager at the heart of James Baldwin's first novel, is a smart, confused adolescent boy in 1930s Harlem—the stepson of the minister of a storefront Pentecostal church. This is a coming-of-age story about a boy's search for a means of expressing his own sexuality and spirituality, set against a backdrop of larger social and political repressions. When Baldwin writes of John's heart hardening against religion, and against his father, we see that he is also beginning to question the wider freedoms withheld from African-Americans in his community.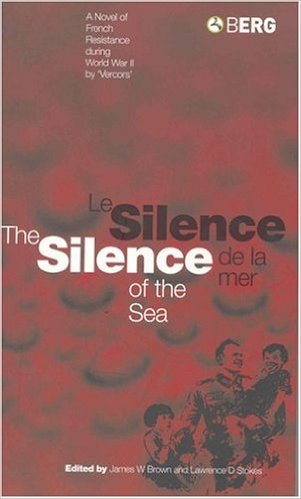 Le Silence de la mer (The Silence of the Sea), Jean Bruller (trans. Cyril Connelly)
A German officer is forced to occupy the home of a French girl and her aging uncle in Chartres during the Second World War. The family's act of resistance against this outsider comes from just one act: silence. They refuse to let him access their story. Written in 1941 in France, and published secretly a year later in Paris by the underground press Editions de Minuit, this novel became the first in a series of works by members of the French Resistance that threw light on oppression and censorship across Europe.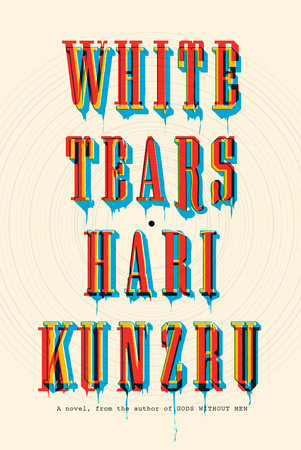 White Tears, Hari Kunzru
Soon to be released in the US, White Tears follows two white New Yorkers in their twenties, Seth and Carter, who are united by an obsession with music. Kunzru's examination of race relations, greed, freedom, and privilege, is bound together in this book by a story concerning ownership of an artist's words. When Seth accidentally records an unknown singer in a park, Carter sends it out over the Internet, claiming it's a long lost blues recording by a 1920s musician named Charlie Shaw. A fascinating, immersive novel that explores appropriation in all its forms.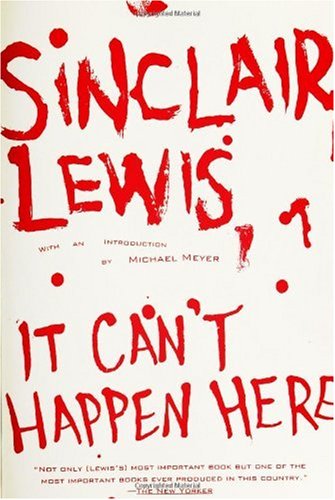 It Can't Happen Here, Sinclair Lewis
First published in 1935, Lewis's novel is discovering a new readership in the age of Trump. It follows the unlikely election of an authoritarian named Buzz Windrip to the Presidency of the United States—an ascent that is viewed with horror by an editor at a small-town Vermont newspaper. Men and women who protest against Windrip are accused of being "silly socialists." The press are dismissed as "irresponsible windbags." At one point Lewis seems to offer us a slogan for 2017: "NOW is a fact that cannot be dodged."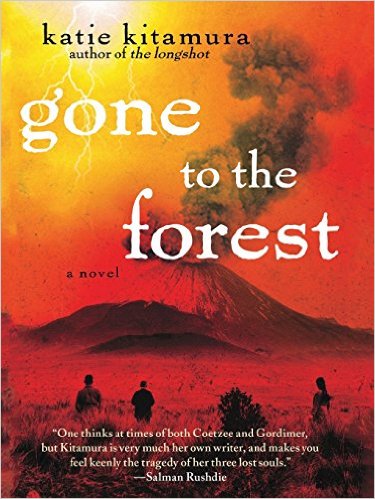 Gone to the Forest, Katie Kitamura
Set on a farm in a nameless colonial country teetering on the brink of revolution, Kitamura's brief and unforgettable novel brings us the experiences of wealthy white rulers as control begins to slip from their hands. The atmosphere of forced silence in the book—between the powerful and the oppressed, and between a damaged son and his cold father—is captured in sentences that break and bend at unexpected moments.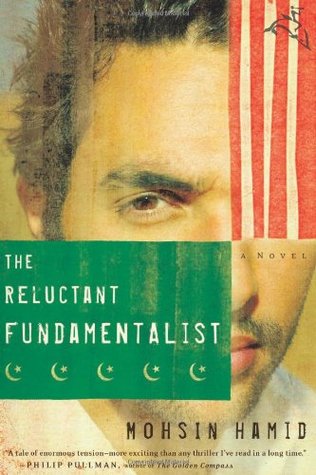 The Reluctant Fundamentalist, Moshin Hamid
The Reluctant Fundamentalist is a novel that is full of controversial acts of speech, and one that is also framed as such an act: the book is structured a monologue delivered by a young Pakistani man to a mysterious American. "It seems an obvious thing to say," the narrator remarks at one point, "but you should not imagine that we Pakistanis are all potential terrorists, just as we should not imagine that you Americans are all undercover assassins." Hamid is attuned to the dangers of dismissing criticism of the west as simple terrorist-talk, but he's also interested in exploring the moments when characters, in their words or acts, conform to type.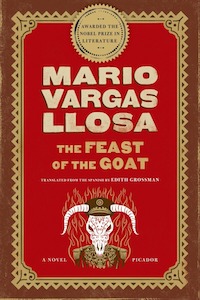 The Feast of the Goat, Mario Vargas Llosa (trans. Edith Grossman)
This novel, published a few years before Vargas Llosa won the Nobel Prize for Literature, explores the network of acts, sometimes violent and sometimes peaceful, by which people in the Dominican Republic supported or resisted the regime of dictator Rafael Trujillo, known to some as "the Goat." The book moves backward and forward in time, showing the domino effect of ideas, large and small, expressed by politicians and the citizens they attempt to control.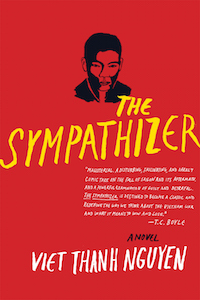 The Sympathizer, Viet Thanh Nguyen
"I'm a spy, a sleeper, a spook, a man of two faces. Perhaps not surprisingly, I am also a man of two minds." So says the narrator of Nguyen's Pulitzer Prize-winning novel, presenting himself as a captain in the Southern Vietnamese Army. The story he tells is of a point in time when empathy and honest expression seem impossible—a world of misinformation, coded messages, deceptions, multiple identities. The great feat of The Sympathizer lies in the way it draws these elements into its own moving, entertaining, unapologetic act of expression. It gives voice to Vietnamese characters who, in so many comparable novels and films, exist only as walk-on parts. 
---