10 Great Contemporary Novels About Teenagers (For Adults)
On the 50th anniversary of Teen Classic The Outsiders
Fifty years ago today, Viking Press published S.E. Hinton's now-classic The Outsiders, the story of two rival gangs in Tulsa in the 1960s: the Greasers and the Socs. Since then, the book—which Hinton wrote as a teenager herself—has remained popular, perhaps for its visceral sense of youth, one that feels indelible, unshakable by time. The Outsiders is a YA novel, or would be classified that way today, but since it's now middle-aged itself, I thought it would be appropriate to highlight a few contemporary novels about teenagers written for adults. So please find below some great novels that capture that harrowing anxiety of being a teenager, all of them written in the last twenty years. (And of course, as this is an incomplete list, do suggest your own favorites at will in the comments.)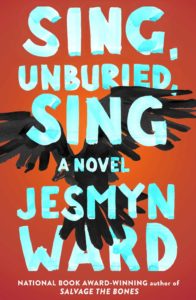 Jesmyn Ward, Sing, Unburied, Sing
I'm cheating—and right at the beginning, horrors—because Ward's new novel doesn't come out until September. But I can't not include it. The book switches between perspectives, but it hinges on that of 13-year-old Jojo, who goes with his mother to pick his father up from jail, and seems to pick someone else up along the way. The novel is chilling and brilliant, a testament to the many worlds and experiences that are overlaid on our own, whether we can see them or not.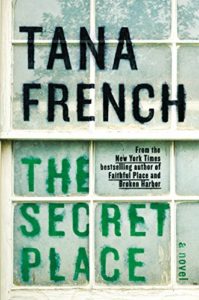 Tana French, The Secret Place
The eponymous Secret Place is a bulletin board at St. Kilda's, where the schoolgirls post anonymous threats, admissions, and, of course secrets. When a boy is killed on campus, the Secret Place may have the answers—and so may any one of the teenage girls fighting for purchase at the center of this novel, each one full to bursting with a power that is only growing.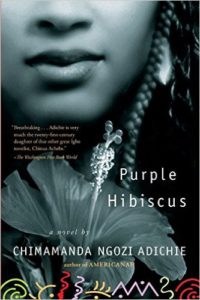 Chimamanda Ngozi Adichie, Purple Hibiscus
Adichie's first novel, published back in 2003, is the riveting story of Kambili Achike, a 15-year-old girl trapped in a home with an abusive, terrifying, and hyper-religious father—until her mother reaches her breaking point and decides to do something about him. One of the best coming-of-age novels in recent memory.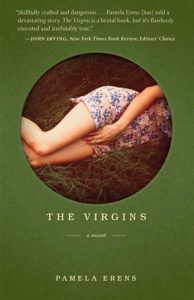 Pamela Erens, The Virgins
Yum yum yum. This is my feeling about this novel of teenage love and lust and voyeurism, as one boy watches and imagines-in the details of the love affair of the girl who has rejected him and the one she chose. Also one of the best narrator-as-villain novels I have ever encountered. Really, it's a marvel.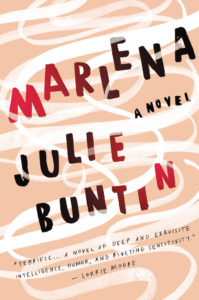 Julie Buntin, Marlena
Like everyone else you know, I loved this novel, the story of two girls growing up in the bleak Michigan landscape—told by the only one of the two who gets to keep on growing. Fair warning though: this book is seriously mind-wormy—months after reading, scenes still flash before my eyes without warning. Not that I mind, of course.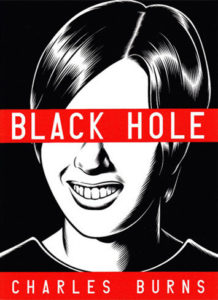 Charles Burns, Black Hole
"Black hole" is also a good description for what your stomach becomes when you read this graphic novel. Something about the plain black and white makes it deeply harrowing—plus the fact that it's about an STD ravaging a high school. An STD that will give you strange, unpredictable mutations. Like a tail. Beware, human teens!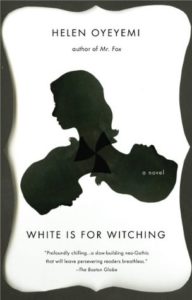 Helen Oyeyemi, White is for Witching
Half haunted-house story, half bizarre psychological weaving, this is an intoxicatingly strange novel centered on a pair of twins, Miranda and Eliot Silver, whose mother died when they were 16—but in some ways, is still around. In the UK, the title is Pie-Kah, the pronunciation of Miranda's condition, which causes her to eat non-edible objects, notably chalk.
Celeste Ng, Everything I Never Told You
In this novel, the favorite daughter of an Asian-American family living in a small town in 1970s Ohio is found dead in the lake—but how did she get there? A remarkably delicate and sensitive literary thriller with a hard truth at the core: how little it is possible to truly know anyone, even ourselves.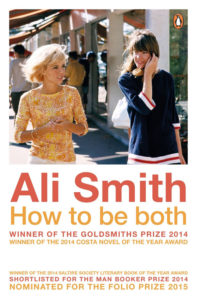 Ali Smith, How to Be Both
A book split in two: one half a contemporary teenage girl named George, living in England; the other a 15th-century Italian painter. Depending on which copy you buy, you may encounter George first, or Francesco—that's Francesco del Cossa, a real Renaissance artist, whose voice makes up the strangest part of this novel.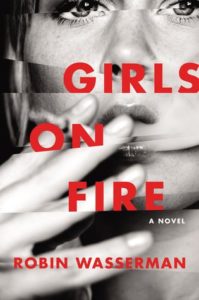 Robin Wasserman, Girls on Fire
Wasserman's first novel for adults was actually supposed to be YA—or at least she thought so. But it became something else: a brutal, intense twist on the classic good-girl-bad-girl bond, wearing a worn Pendleton button-down. For everyone who went a little wild for a little while there.
---