10 Debut Novels Nobody Reads Anymore—But Should
(Because they're real good.)
Today is the 36th publication anniversary of Denis Johnson's debut novel, Angels, a book almost nobody reads (or at least talks about reading, or at least to me) anymore—but should. Because it's great. And, while we're at it, so are a lot of other debuts that have been ignored or eclipsed over the years. After all, not everyone's debut is their big break—sometimes it takes a few books, which doesn't mean that those early novels aren't divine. They're just a little unnoticed. Here are just a few debut books that have been unfairly forgotten—of course, you are cordially invited to add to this list at will in the comments.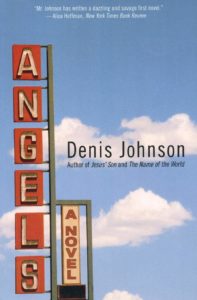 Denis Johnson, Angels
Pretty much every writer—and dedicated reader of contemporary or near-contemporary literary fiction—eventually falls in love with Jesus' Son. I myself am a sucker for Train Dreams. But the true Johnson faithful (for instance, my husband, whose first ever gift to me was this book) know: Angels is where it's at. It's a messy, strange, furiously good novel in an unmistakable voice. In 2017, Philip Gourevitch described it as Johnson's "most perfectly realized novel . . . [full] of astonishing drama, and violence, and darkly dazzling, hyper-precise, and, at the same time, wailing prose," and looking Johnson up to tell him how much he loved it.
I had the impression, when I hung up the phone four or five minutes later, that he was wary at first, as if he could hear that I didn't know what I wanted from him, and figured I must be a head case and he couldn't get off the phone fast enough. Then, as he relaxed and became friendly, it occurred to me that he was right, I didn't know what I wanted from him, and really must be a head case, and I couldn't get off the phone fast enough. The only thing that he said that I remember exactly was when I asked him how long it had taken to write the book. He asked me if I was a writer, and I said that that remained to be seen. Then he answered my question: "Twelve years," he said.
Later that night, I told a friend about my strange phone call, and when I got to the bit about twelve years, I said, "You see, it's hopeless." But that wasn't really what I felt, and I knew it. What I had felt when I hung up the phone was that I had got what I wanted. What I felt was: it was worth it.
I'd wager that you'll feel the same.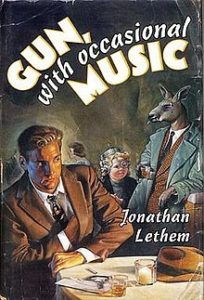 Jonathan Lethem, Gun, with Occasional Music
Oh, sweet sweet Jonathan Lethem. His first novel is such a first novel: a rollicking SF-cum-noir complete with a hardboiled detective (aka "inquisitor"), talking, gun-toting kangaroos, futuristic drugs, and the monstrosities known as "baby-heads." It's full of ideas and action and hat-tips to Raymond Chandler, and it's a hell of a lot of fun, even if it does have the faintest whiff of talent being underused. Something to read before the adaptation of Motherless Brooklyn (finally!) comes out?
Article continues after advertisement
Colson Whitehead, The Intuitionist
Colson Whitehead is one of the most important contemporary writers; it's safe to say that, at the moment, he's best known for his most recent two books, The Nickel Boys and The Underground Railroad—both striking works of historical fiction, but neither quite as speculative-leaning as some of Whitehead's earlier work. That would include his excellent 1999 debut, The Intuitionist, which, though not without its own historical resonances, concerns what is basically a group of psychic elevator inspectors in a war with their more traditional counterparts. A high-concept, deeply considered debut.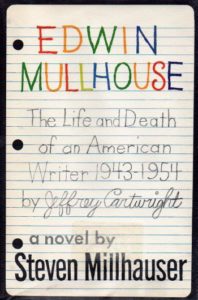 Steven Millhauser, Edwin Mullhouse: The Life and Death of an American Writer 1943-1954, by Jeffrey Cartwright
Millhauser's such a strange example of this. He won the Pultizer Prize in 1996 for what is by far his least interesting book, Martin Dressler: The Tale of an American Dreamer; that was also the last time he published a novel. Those who know him these days tend to know him for his short stories, which are among the greatest of their kind (read Dangerous Laughter). But his best book may actually be his 1972 debut, which no one ever reads or discusses (that I can tell): it's a fictional biography of a fictional author, except that both biographer and author are children. It's one of the most audacious conceits for a debut I've ever seen, and it comes out hilarious, and kind of annoying, and fully engrossing, and I really don't understand why no one reads it.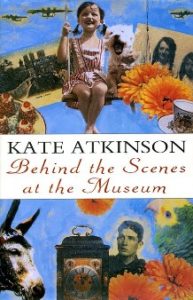 Kate Atkinson, Behind the Scenes at the Museum
Kate Atkinson published this stunning debut at age 44, which should make her an icon to literary late-bloomers everywhere. It also won both the Whitbread (now called the Costa) first novel and Book of the Year prizes in 1995, beating out Salman Rushdie's The Moor's Last Sigh, much to the alarm of the The Guardian, whose headline about the award—"Rushdie Makes it a Losing Double" didn't even mention Atkinson. Hilary Mantel points this out in her (generally glowing) 1996 review of the novel, as well as the fact that the same Guardian article refers to her as "'A 44-year-old chambermaid" (she worked briefly in a hotel while writing). All this context aside, Atkinson's debut is an absolute knock-out. It's part bildungsroman, part mystery, part meditation on the nature of memory. It is sprawling and impeccably paced and has the combination of sly wit and stripped-down devastation of all Atkinson's subsequent novels, from the Jackson Brodie mysteries to Life After Life. To quote Mantel's review: "This is a book which will survive any amount of ignorant carping and boorishness, and will dazzle readers for years to come." –Jessie Gaynor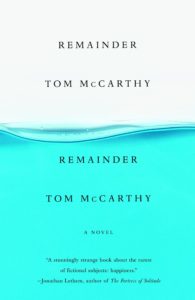 Tom McCarthy, Remainder
Unlike most of the other writers on this list, Tom McCarthy's later work hasn't overshadowed his debut with its extreme fame, per se—though his novels and essays are fairly consistently well-regarded (though I will admit that not everyone likes him the way I do; Jonny Diamond and I have been known to fight about this in the Lit Hub office). All of his books deserve more attention, but particularly his cerebral debut, which is almost like a thought exercise in its simplicity—a man gets into a car accident, uses all the money he gets to obsessively recreate memories from his past—and hypnotic in its intensity. If the ending makes no sense, oh well!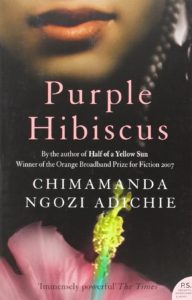 Chimamanda Ngozi Adichie, Purple Hibiscus
Americanah made her a literary star in 2013, and her TED talk put her at the center of an international conversation in 2017, but Adichie also started strong in 2003 with a terrifying and beautiful debut, narrated by a teenage girl whose father's increasing abuse—towards her, her mother, and her siblings—threatens to destroy their family.
Marlon James, John Crow's Devil
A Brief History of Seven Killings might have won the Booker, and Black Leopard, Red Wolf might be the next Game of Thrones, but if you're looking for an entry point into the much-lauded, highly raucous mind of Marlon James, his 2005 debut could actually be the place to start: it's just as powerful and intricately written as James's later works, but it's quite a bit shorter, and easier to carry around with you everywhere you go, something you will surely want to do.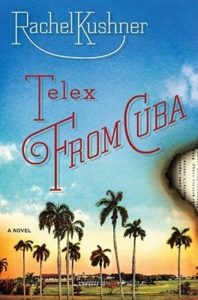 Rachel Kushner, Telex From Cuba
It was 2013's The Flamethrowers that vaulted Rachel Kushner into household name status—quite a feat, for a second book—but to focus on that novel, great as it is, without remembering her 2008 debut, Telex from Cuba . . . well, it's fine, you're just doing yourself a disservice. It's actually shocking that more people don't read this book, considering it was a finalist for the National Book Award in the year of its publication—but I guess 1950s Cuba isn't quite as sexy as 1970s New York City?(Trust me, it's as sexy.)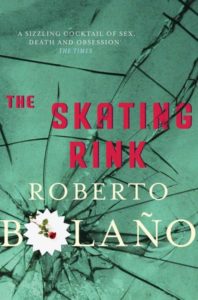 Roberto Bolaño, The Skating Rink
According to CrimeReads Managing Editor Dwyer Murphy, and I quote: "A lot of people don't like it, but they're wrong."
---