10 Contemporary Novels About the Immigrant Experience in America
This is America, we would say to ourselves, there is no need to worry.
In the current political climate, many people across the country are worried about what the future will hold—particularly those people who are part of one of the many groups that the new president-elect has disrespected, maligned, and sworn to disenfranchise. One such group are the millions of immigrants—even those who came to the country as children, even those who pay taxes, even those who have homes and families and jobs and lives—who will face deportation, or the deportation of their family and friends, under his administration. Again, we need recognition, understanding, and to listen to the voices of others in order to create a more accepting world. So to that end, below please find ten novels (plus a bonus) about the immigrant experience in America, all published in the last ten years. This list is only a start, of course, so get reading, get writing, get talking.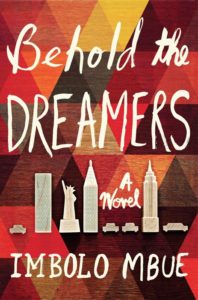 Imbolo Mbue, Behold the Dreamers
This novel tells the story of one immigrant family—Cameroonian immigrant Jende, who gets a job as a chauffeur for a Lehman Brothers executive, his wife Neni, who dreams of becoming a pharmacist, and their six-year-old son—trying to make it in an America at the brink of the 2008 financial meltdown. Things fall apart (or fail to come together) for both Jende's family and the family of the executive he works for, and what unfolds is a beautiful story of class, race, and the brittle but glowing American Dream.
Julie Otsuka, The Buddha in the Attic
A beautiful, lyrical novel, narrated by a chorus of women: the Japanese "picture brides" who came to California in the wake of WWI, to marry men they had never met, to raise children in America, and to be, eventually, disappeared. "On the boat we could not have known that when we first saw our husbands we would have no idea who they were. … That when we first heard our names being called out across the water one of us would cover her eyes and turn away—I want to go home—but the rest of us would lower our heads and smooth down the skirts of our kimonos and walk down the gangplank and step out into the still warm day. This is America, we would say to ourselves, there is no need to worry. And we would be wrong."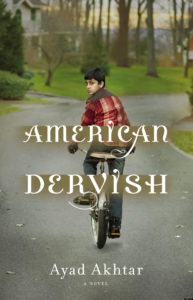 Ayad Akhtar, American Dervish
In this novel, Hayat, a young Pakistani-American born to secular Muslim parents, has his world rocked by the arrival of his mother's friend Mina and her son, who have fled Pakistan and Mina's abusive husband. Mina herself is caught between the new Western world she loves and the deep traditional faith she cherishes, and Hayat is caught with her, his coming-of-age story tinged with desire and religion and an acute awareness of difference in all its forms.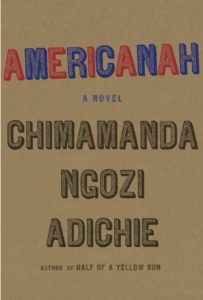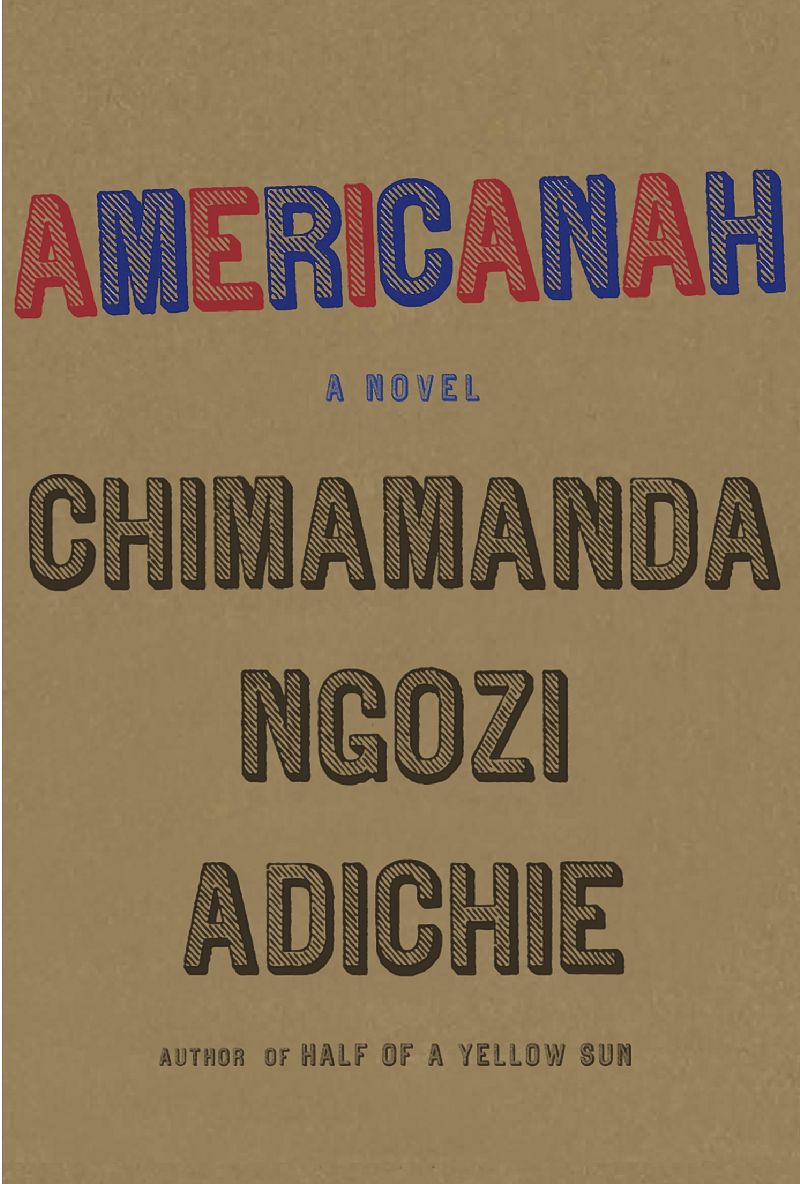 Chimamanda Ngozi Adichie, Americanah
Ifemelu is one of my favorite characters in recent memory—a smart, frank Nigerian woman who, after coming to America on a scholarship, begins a hilarious blog entitled "Raceteenth or Various Observations About American Blacks (Those Formerly Known as Negroes) by a Non­-American Black." Her high school sweetheart, Obinze, has a rather different immigrant experience, as he tries to navigate life in London after his visa expires. Full-hearted, brilliant, and required reading for everyone.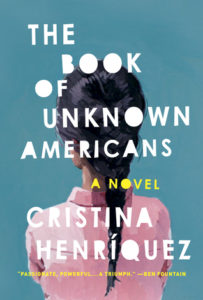 Cristina Henriquez, The Book of Unknown Americans
Fittingly, this novel is told in a series of voices, all first person accounts. One of the most important of these is Alma Rivera, who moves with her husband from Pátzcuaro, Mexico to a crappy apartment building in Delaware so that their 15-year-old daughter, Maribel, who has sustained a traumatic brain injury in an accident, can attend a special school. But the family is faced with more struggles than they imagined—and the racism, violence, and anti-immigrant sentiment never seems to stop. As one of the Riveras' neighbors, Micho, puts it, "we're the unknown Americans, the ones no one even wants to know, because they've been told they're supposed to be scared of us and because maybe if they did take the time to get to know us, they might realize that we're not that bad, maybe even that we're a lot like them. And who would they hate then?"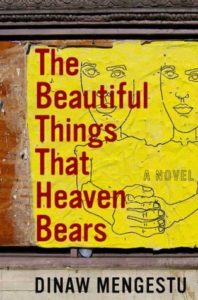 Dinaw Mengestu, The Beautiful Things That Heaven Bears
Mengestu's 2007 debut is narrated by Sepha Stephanos, an Ethiopian immigrant who, years after escaping revolution in his home country, runs a grocery store in Washington D.C. When a white woman—the first in the neighborhood—moves into the house next to his store, he begins to bond with her and her book-loving 11-year-old daughter. This is a novel that thinks deeply and subtly about displacement, belonging, and friendship in a complicated and complicating America.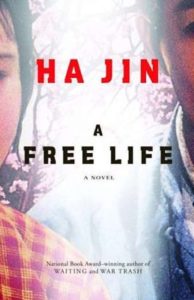 Ha Jin, A Free Life
After the 1989 massacre at Tiananmen Square, Chinese-born Nan Wu and his family—his wife, Pingping, and their son, Taotao, who arrives in America after four years apart from his parents in the book's first chapter—make America their permanent home. But Nan wants to be a poet, and though he also wants to support his family, his feelings about Pingping are ambivalent. The novel develops into a search for meaning—the meaning of life, of love, of the American Dream, of politics, of sacrifice, of money. And of course, of identity in a brand new old world.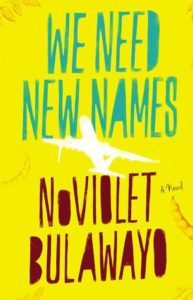 NoViolet Bulawayo, We Need New Names
From Paradise to Detroit—we shouldn't be surprised that it's not the happiest of journeys. Paradise, though, is a Zimbabwean shantytown, where Darling and her friends survive on filched guavas and run wild and angry in the streets. But when Darling goes to live with her aunt in America, her problems—surprise, surprise—don't go away; they simply change. A coming-of-age story steeped in loss and politics.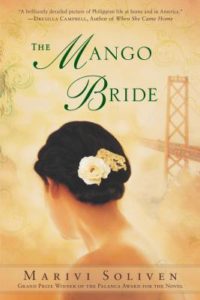 Marivi Soliven, The Mango Bride
After being banished from her home in Manila for having an abortion, Amaro finds herself in Oakland, California, where she slowly builds a life for herself. Eventually, she meets Beverly, who has had a rather worse journey from Manila, selling herself as a mail-order bride in order to make it to America, and becomes deeply entwined in her complicated and violent life.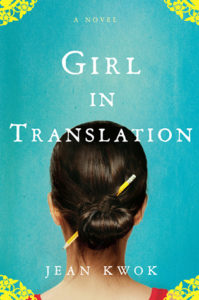 Jean Kwok, Girl in Translation
Kwok's debut (and semi-autobiographical) novel tells the story of Kimberly Chang—brilliant student by day, Chinatown sweatshop worker by night. Kimberly, who came from Hong Kong to Brooklyn with her mother at eleven, finds herself caught between her traditional culture and her new city, but determined to fight for a better future.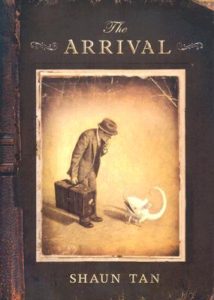 Bonus: Shaun Tan, The Arrival
This gorgeous volume has been called a graphic novel—a term that, while appropriate in scope, doesn't quite fit, as there are no words here, only images. Not that that impedes the story, of a father leaving his family and trying to find a place in a completely foreign—and mystically alien—land. But other stories are represented here too, and this breathtaking work winds up being a universal immigrant story told in a completely unique way. A really breathtaking work.
---