Every week, a new crop of great new books hit the shelves. If we could read them all, we would, but since time is finite and so is the human capacity for page-turning, here are a few of the ones we'll be starting with. What are you reading this week?
FICTION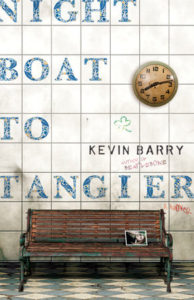 Kevin Barry, Night Boat to Tangier
(Doubleday)
I am an OG Kevin Barry fan, down since day one when he published his first collection with the small Irish press (and my old place of employment) The Stinging Fly. Barry's new book, the story of two Irish criminals biding their time in the Spanish port city of Algeciras, is full of foreboding and of ghosts, not least that of Samuel Beckett, and is continuing proof of this writer's ability to pack more personality and mordant wit into a single sentence than most writers can manage in a novel.
–Emily Firetog, Deputy Editor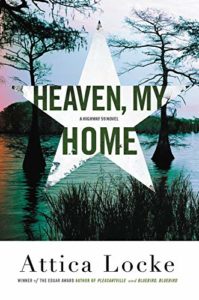 Attica Locke, Heaven My Home
(Mulholland)
Attica Locke's second book to feature Darren Matthews has the deeply ambivalent ranger tracking down a missing boy, stranded in the midst of Lake Caddo. First introduced in Locke's Edgar-winner Bluebird, Bluebird, Darren's on a quest to save the boy—and take down his white supremacist family at the same time. We're recommending this book because it, like all of Attica Locke's previous works, is bound to be amazing, but also because the Texan on staff is chuffed to have an opportunity to mention that Lake Caddo is the only natural lake in Texas.
–Molly Odintz, CrimeReads Associate Editor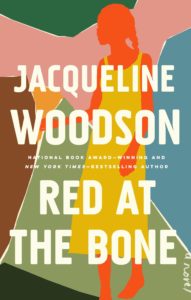 Jacqueline Woodson, Red at the Bone
(Riverhead)
The second novel for adults (after 2016's extraordinary Another Brooklyn) from National Book Award-winning YA writer Woodson, Red at the Bone is the story of two families from different social classes, brought together by a surprise pregnancy and the child that it produces. Woodson always writes with such insight and lyricism about race, class, and sexuality, I cannot wait to read this multi-generational family saga, which Publishers Weekly has already called "a wise, powerful, and compassionate novel."
–Dan Sheehan, Book Marks Editor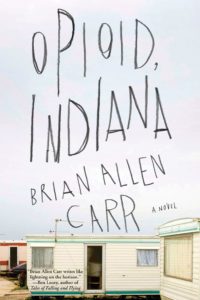 Brian Allen Carr, Opioid, Indiana
(Soho Press)
Brian Allen Carr isn't messing around. Opioid, Indiana drops you right in with seventeen-year-old Riggle and his dire situation: his parents are dead, his uncle is missing, and he needs rent money fast. His desperation leads him face-to-face with the opioid crisis. Sometimes gut-wrenching, sometimes heartwarming, Opioid, Indiana paints an empathetic portrait of a survivor.
–Katie Yee, Book Marks Assistant Editor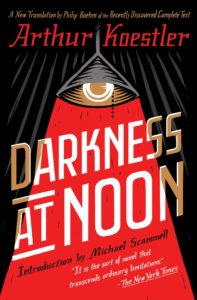 Arthur Koestler, Darkness at Noon (restored edition)
(Scribner)
How shall I describe the many reasons I love Arthur Koestler? First of all, the man was unkillable—he escaped certain death during the Spanish Civil War and barely escaped being subjected to a Stalinist purge, then became an assisted suicide advocate and, refusing to let anything else get to him, ended up killing himself. But that has little to do with his magnum opus, Darkness at Noon, a book which I was assigned to read in not one, not two, but three separate history seminars in college, which is both a sign of its brilliance and its didactic nature. The premise of Darkness at Noon is simple: an interrogator attempts to convince a stalwart Old Bolshevik to confess to betraying the revolution. While his path to the interrogator's conclusion is circuitous, the Old Bolshevik eventually finds his sense of guilt in his behavior during the purges, and they arrive at the same bleak, emotional truth. I can't wait to read the glorious new translation, complete with recovered lost material, to be released by Scribner this fall. If you like your books like your dinner parties (i.e. long conversations about politics), then this one's for you!
–Molly Odintz, CrimeReads Associate Editor
NONFICTION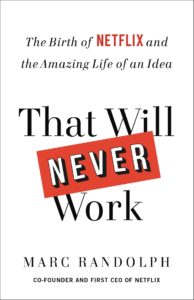 Marc Randolph, That Will Never Work: The Birth of Netflix and the Amazing Life of an Idea
(Little, Brown)
I can remember my shock when video rental stores were shuttered and the pastime of browsing aisles for movies and video games went out of vogue. Fast forward some years, and here I am with my friends and family streaming content on Smart TVs, or squirreling away in a restroom to watch Mad Men on my phone [Ed. note, Aaron what?]. Netflix has changed more than just our viewing habits. It feels like it has also relocated the family room and shifted the hearth. I'll admit that memoirs by business executives have never interested me, but I'm making an exception for Marc Randolph, co-founder and former CEO of Netflix. I'm hoping Randolph's story will give me something more than a basement start-up origin story. I suspect I'll need something to dab my eyes while reading the chapter on Blockbuster.
–Aaron Robertson, Assistant Editor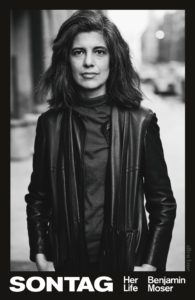 Benjamin Moser, Sontag
(Ecco)
One of the most important American intellectuals of the 20th century ever also happened to be one of the most interesting Americans ever (if any of that gives you pause, please A) reread her work B) check out her diaries C) why not both!). So it's fitting that she's getting a MASSIVE and IMPORTANT biography that manages to capture her life with the same balance of erudition and flare she brought to living it. If you're reading this, you're probably already aware of Benjamin Moser's intellectual sleuthing and if that even remotely piqued your interest, you'll find the whole book pretty damn compelling.
–Jonny Diamond, Editor in Chief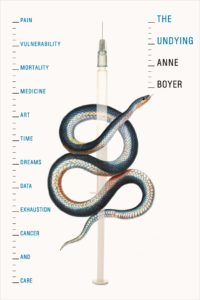 Anne Boyer, The Undying
(FSG)
A week after her 41st birthday, poet and Whiting Award winner Anne Boyer was diagnosed with a highly aggressive triple negative breast cancer. In her memoir which explores the "gendered politics of illness" and her treatment's aftermath, Boyer writes beautifully "meditation on pain, vulnerability, mortality, medicine, art, time, space, exhaustion, economics, care," exploring topics as diverse as the ecological costs of chemotherapy to the poet John Donne. I'd place her alongside other writers who have so expertly and candidly written about their own ongoing illnesses and deaths: Audre Lorde, Kathy Acker, Susan Sontag, and others. As a teaser, you can read the amazing excerptwhich appeared in the New Yorker.
–Emily Firetog, Deputy Editor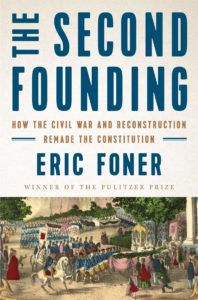 Eric Foner, The Second Founding
(W. W. Norton)
It feels especially important, right now, to be reading about both the Constitution and the Civil War. The Second Founding traces the history of the Reconstruction amendments, which abolished slavery, granted all people equal protection under the law (theoretically, anyway), and gave black men the right to vote. Sounds like a necessary read.
–Jessie Gaynor, Social Media Editor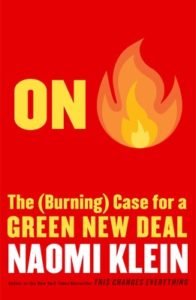 Naomi Klein, On Fire
(Simon & Schuster)
For a quarter century, now, Naomi Klein has been an outspoken and fearless voice on that which late-stage hyper-capitalism has wrought upon the world: income inequality, overreaching corporate power, for-profit empire building and, of course, the consequent climate crisis. Honestly, we don't deserve her, and looking back at her seven books one can't help but think of Cassandra, her warnings ever accurate yet unheeded… For all that, with her eighth book, On Fire, Klein collects her longform writing on the climate crisis—from the dying Great Barrier Reef to hurricane-ravaged Puerto Rico—and somehow manages to strike a hopeful not as she calls for a radical commitment to the Green New Deal, the kind of collective mobilization that saved us from the brink in WWII, and might be our only hope now.
–Jonny Diamond, Editor in Chief