Every week, a new crop of great new books hit the shelves. If we could read them all, we would, but since time is finite and so is the human capacity for page-turning, here are a few of the ones we'll be starting with. What are you reading this week?
FICTION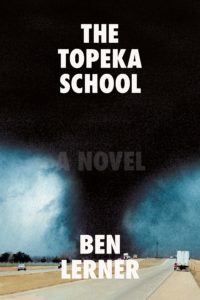 Ben Lerner, The Topeka School
(FSG)
If Ferrante is the class president of autofiction, and Knausgaard the quarterback, (bear with me, it's fall and I love school) then Lerner is the valedictorian—and in true smart-kid style, he has found an elegant, intelligent way to push the form forward in his latest novel. The Topeka School inhabits the mind of a Lerner-stand-in (Adam), but also his mother, and his father, and a childhood acquaintance, whose own story is playing out in parallel. The effect is a little like getting to look at a real life from all angles—and for that reason, while the novel is less instantly dazzling than 10:04, it is ultimately deeper, and more rewarding.
–Emily Temple, Senior Editor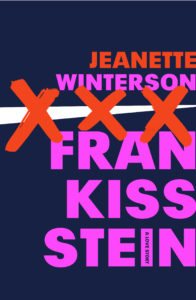 Jeanette Winterson, Frankissstein
(Grove Press)
I've loved Jeanette Winterson ever since reading Oranges Are Not the Only Fruit in college, so I'm particularly excited for Frankissstein to be unleashed. Moving between Lake Geneva in 1816 and Brexit Britain, this love story dives into developments in artificial intelligence, sex robots, the weight of having a body, and the way we all might just be vessels for age-old stories told over and over again. Winterson plays with language in a way that is always a delight, and the way she collapses time really ties it all together in the end.
–Katie Yee, Book Marks Assistant Editor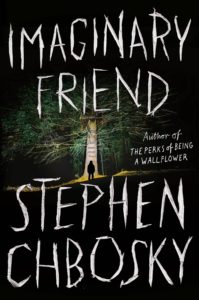 Stephen Chbosky, Imaginary Friend
(Grand Central)
The author of Perks of Being a Wallflower, or, as I like to think of it, my high school bible, goes full Stephen King in his new supernatural thriller of epic proportions. Imaginary Friend follows a boy and his mother as they flee to a small town to escape a violent past. The boy vanishes into the forest for days, and upon his return, instructs the townspeople to build a treehouse in the woods by Christmas, or the entire town will meet an unbearable fate. This is my kind of Christmas novel!
–Molly Odintz, CrimeReads Associate Editor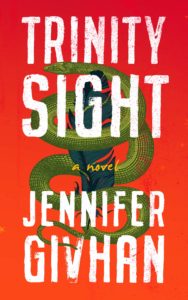 Jennifer Givhan, Trinity Sight
(Blackstone Publishing)
I'm excited to read this debut by established poet Jennifer Givhan, a genre-bending novel that mixes post-apocalypse adventure with the oral history traditions of indigenous people. Brando Skyhorse called it "a rocket-fueled, indigenous-culture inspired Mad Max . . . [that] drives us through a hellish vision of our country's future by way of our ancestors' past." We could all do with a little more meditation on both right now.
–Emily Temple, Senior Editor
NONFICTION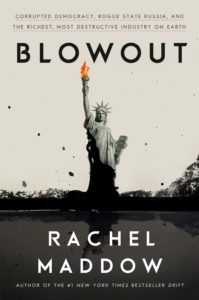 Rachel Maddow, Blowout: Corrupted Democracy, Rogue State Russia, and the Richest Most Destructive Industry on Earth
(Crown)
This is no brisk repurposing of a presenter's frequently told opinions. Blowout looks to be a huge, heavily researched history of corruption within the oil and gas industry, a practice strangling so many democracies today. (No galleys are available as of yet.) It also aims in part to explain why our federal government has felt so hijacked in recent years. In a field of energy history and malfeasance that includes Pulitzer Prize winners like David Yerzgin's The Prize, which covered 1850 to 1990, and Steve Coll's tremendous book on ExxonMobil and American Power, Private Empire, there's a lot to compete with here, but hopes are Maddow brings—as she often does—something new.
–John Freeman, Executive Editor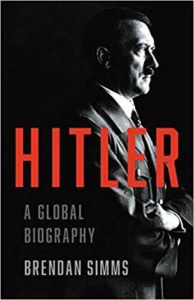 Brendan Simms, Hitler: A Global Biography
(Basic Books)
Historian Brendan Simms has given himself quite the hill to climb, and I'll be interested to see how he manages. In this new biography, Simms argues that from the earliest years of Adolf Hitler's career, he was reacting primarily to the threat of American capitalism rather than that of political systems like communism. Hitler's assertions of Aryan superiority, Simms contends, were underscored by fears of German obsolescence. I imagine the only thing more challenging for a historian than writing a revisionist history of a great hero is writing one about one of our most contemptible villains.
–Aaron Robertson, Assistant Editor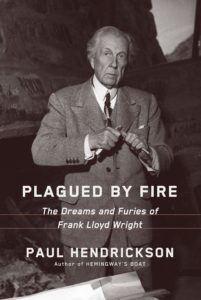 Paul Hendrickson, Plagued by Fire: The Dreams and Furies of Frank Lloyd Wright
(Knopf)
Paul Hendrickson has made a life of taking the figures we think we know, and revealing how little we actually understood them. From the depression-era photographer Marion Post Wolcott to the war-maker Robert MacNamara and the writer Ernest Hemingway, his subjects tend to be complex, ambitious men and women caught in the thrust of outsized times. Hendrickson has his work cut out for him with Wright, certainly the most written about architect in the world. Yet this, his longest book might be his most beautifully written—there's a tone of absolute curiosity and respect, a judiciousness about probing a long-dead psyche, and a depth of understanding about how hidden demons often contribute to art, all of which make this book absolutely riveting, as if all the buildings it describes have yet to be built.
–John Freeman, Executive Editor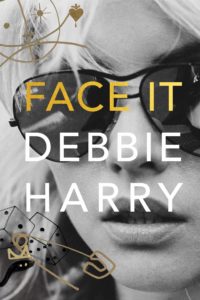 Debbie Harry, Face It
(Dey Street)
Iconic, irreverent rock star or "pretty blonde in tight pants"? You don't have to read this memoir to find out, because everyone with a brain already knows, but you might just want to anyway.
–Emily Temple, Senior Editor