Every week, a new crop of great new books hit the shelves. If we could read them all, we would, but since time is finite and so is the human capacity for page-turning, here are a few of the ones we'll be starting with. What are you reading this week?
FICTION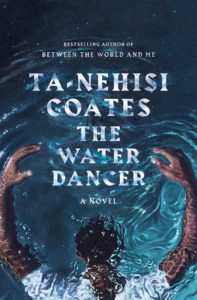 Ta-Nehisi Coates, The Water Dancer
One World, September 24
We know by now that everything Ta-Nehisi Coates writes is required reading, whether it's a case for reparations, a letter to his son about the realities of being black in the United States, a trenchant examination of the of Obama years, or an installment of the Black Panther comic series. September sees the publication of Coates' debut novel—the harrowing, fantastical story of a young man, born into bondage on a Virginia plantation, who develops a mysterious power that saves his life and sends him on a journey "from the coffin of the deep South to dangerously utopic movements in the North."
–Dan Sheehan, Book Marks Editor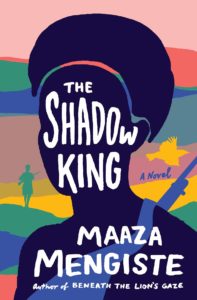 Maaze Mengiste, The Shadow King
(W. W. Norton)
It took Maaza Mengiste the better part of a decade to research and write her second novel, a war epic set during the Italian invasion and occupation of Ethiopia from 1935-41. The Shadow King is largely about the Ethiopian women who joined the anti-European resistance, picking up guns, hauling firewood, or steeling the male warriors who frankly could not have gone on without them. A confession: I have read the novel already and look forward to reading it again. Mengiste's prose is light and piercing, and she addresses a rarely discussed period in 20th century history that now finally has its place in the sun.
–Aaron Robertson, Assistant Editor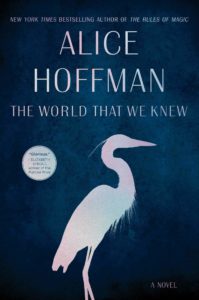 Alice Hoffman, The World That We Knew
(Simon & Schuster)
The latest novel of the beloved and prolific Hoffman (author of Practical Magic, among other things) is a historical novel set in Berlin in 1941 that tells the story of three women, one of them a golem, escaping from the Nazi regime. "Hoffman's exploration of the world of good and evil, and the constant contest between them, is unflinching; and the humanity she brings to us—it is a glorious experience," wrote Elizabeth Strout of this novel. "The book builds and builds, as she weaves together, seamlessly, the stories of people in the most desperate of circumstances—and then it delivers with a tremendous punch. It opens up the world, the universe, in a way that it absolutely unique. By the end you may be weeping."
–Emily Temple, Senior Editor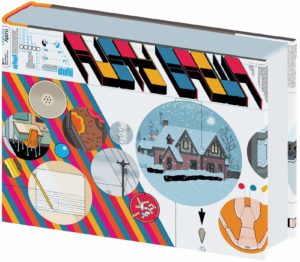 Chris Ware, Rusty Brown
(Pantheon)
A new graphic novel from Chris Ware, author of Jimmy Corrigan: The Smartest Kid on Earth and Building Stories, is always a major literary and artistic event. This one, described by the publisher as "a fully interactive, full-color articulation of the time-space interrelationships of three complete consciousnesses in the first half of a single midwestern American day and the tiny piece of human grit about which they involuntarily orbit," is 16 years in the making, and I expect it to be spectacular.
–Emily Temple, Senior Editor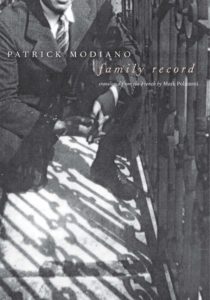 Patrick Modiano, Family Record
(Yale University Press)
If you've read one book by the French Nobel laureate, you'll recognize the set up here: the familiarity of Paris, the present's judder when a figment of the past reappears, the sudden vertigo as Modiano or a stand-in peers at the source of shame, wondering why he alone, in his shattered family, seems to care. It's all here and yet, as ever with Modiano, the tiny alterations to this script mean this is not just more of the same, but a new tack into his dreams of a gone world. Driven by sumptuously perfect vignettes—tales of collaboration nearly forgotten, run-ins with a deposed King, the chronicle of life as a father—this book deepens the sense of unease and candor from which Modiano's work so endlessly proceeds.
–John Freeman, Executive Editor
NONFICTION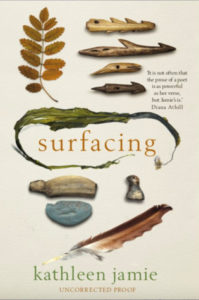 Kathleen Jamie, Surfacing
(Penguin)
One of the UK's finest poets, Jamie is also a sensitive and earthy essayist, a Scottish cousin to the Rebecca Solnit of The Field Guide to Getting Lost. These linked essays sound the echoes of a woman in her home landscape, watching and seeing its animal life, tending to the chaos of aging parents and friends. In each one, her consciousness surfaces like a diving bell, rising for air, hands on something still slick and wet from the deep.
–John Freeman, Executive Editor
Sara Quin, Tegan Quin, High School
(MCD)
Tegan and Sara Quin helped me, and many others, survive adolescence with their particular combination of upbeat angst, effervescent queer pop, and they-just-don't-understand anthems, so I'm beyond excited that the legendary sisters are publishing a memoir about the earliest days of what would become one of the most popular bands in the US—the lifespan of which covers an entire era of new legal rights and recognition for queer people in this country.
–Corinne Segal, Senior Editor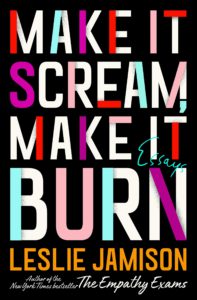 Leslie Jamison, Make It Scream, Make It Burn
(Little, Brown)
Leslie Jamison is a writer of supreme eloquence and intelligence who deftly combines journalistic, critical and memoristic approaches to produce essays that linger long in the memory. Her eclectic latest includes examinations of the museum of broken relationships, the community of Second Life players, and the loneliest whale in the world, as well as personal reckonings with marriage, maternity, and becoming a stepmother. The thought of that whale alone is enough to compel me to pick up this collection.
–Dan Sheehan, Book Marks Editor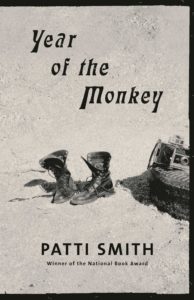 Patti Smith, Year of the Monkey
(Knopf)
The warmth and curiosity with which Patti Smith observes her own life makes her one of the finest living companions to living. In M Train and Just Kids, she rendered her own experience ours, then slipped out of the frame like a ghost—leaving behind the mist of memory's memory. In this elegant new book, though, she shifts into a slightly more present note, chronicling the year of 2016. Drawing on photographs and her experience traveling the country, she manages to make that fateful year both bigger and more mysterious than one would think possible. Traveling from California to Arizona, visiting friends, well and ill, facing loses of her own, this diary of change and destruction is at once a solace and a charge to double down on love.
–John Freeman, Executive Editor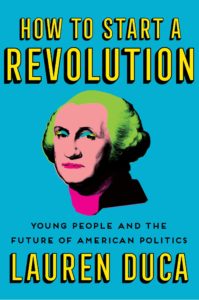 Lauren Duca, How to Start a Revolution
(Simon & Schuster)
There are going to be a lot of genuine exclamation points in this blurb because it is about how young people are changing the world, and I—office baby—enthusiastically agree! Alexandria Ocasio-Cortez is the youngest woman ever to sit in Congress! David and Lauren Hogg, Parkland survivors, have made themselves the face of gun control advocacy! This list could go on, but maybe you should just read Teen Vogue columnist Lauren Duca's new book, which celebrates these victories and lays the groundwork for what's next.
–Katie Yee, Book Marks Assistant Editor