10 Books for Being Alone
In the Second Winter of Our Lockdown
Here we are again. It's freezing, at least on the East Coast. Covid cases are still booming (even as glimmers of a downward trend in some places emerge). It's, you know, January. If you're feeling a little more alone than usual, you may be looking for something to ease your pain—or enhance it, depending on the tenor of your own particular loneliness (and your appetite for misery). So from one hibernation pod to another, here are some recommendations for every kind of being alone.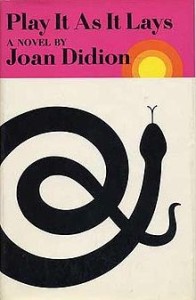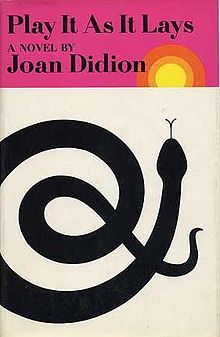 If you're alone and sad and aimless and want to wallow:
It might, considering the fact that she died just a month ago, be time to revisit Joan Didion. In particular her memoirs—The Year of Magical Thinking, which is about the year after the death of Didion's husband, John Dunne, and Blue Nights, which is about the death of her daughter—but also The White Album, in which Didion quotes from her own psychiatric report, which reads, "It is as though she feels deeply that all human effort is foredoomed to failure, a conviction which seems to push her further into a dependent, passive withdrawal," and Play It As It Lays, a book about a nervous breakdown which conveys, Philippa Snow wrote, "a fairly universal feeling in a year as exceptionally dark as the last one has been, and the current one is now" (That was in 2017; things haven't improved) and about which Alice Bolin noted, "You have to be a special kind of depressive to read this book more than once, especially more than once back to back." Which you will, probably, have the time to do now, given all your aloneness.
See also: Jean Rhys's Good Morning, Midnight, Richard Wagamese's Indian Horse, or anything else on this list of books guaranteed to make you cry. Don't say you weren't warned.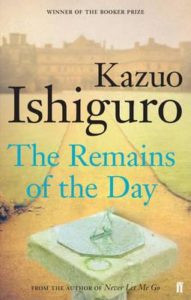 If you both regret and cherish your aloneness, because you're complex like that:
Well, Didion wouldn't be a bad choice for this category either, to be fair. But I'm thinking of Kazuo Ishiguro's The Remains of the Day, which is still my favorite of his novels, and which is a cool, lucid portrayal of a man who absolutely will not allow himself to experience any happiness, because of propriety and honor and stuff. If you love all the Anna/Mr. Bates drama of Downton Abbey, or hate it but can't look away, this is the book for lonely you. (Also, can recommend watching all of Downton Abbey this winter.)
See also: Christopher Isherwood, A Single Man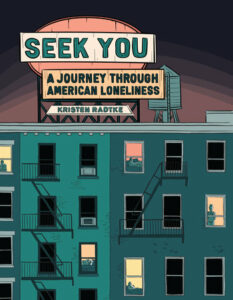 If your loneliness is making you curious about the nature of loneliness:
Certain over-educated over-thinkers among us can't experience a feeling without needing to examine, unpack, and said feeling. If that's you—or if you simply suspect that you'll feel a little less lonely if you read about loneliness, and just how ubiquitous it actually is—I recommend Kristen Radtke's Seek You, a genre-resistant graphic narrative that is memoir and cultural investigation and history and oblique means of communication in and of itself. "The beauty of Seek You is that it feels like a communal experience," Gabino Iglesias wrote. "Reading this book is reading about ourselves and our lives. . . . While each of [its] segments shines, Seek You is more than the sum of its parts; this book is loneliness dissected, and the dissection involves all of us in a personal way that's impossible to not care about." A book, perhaps, to read and then send to a friend.
See also: Erling Kagge, Silence in the Age of Noise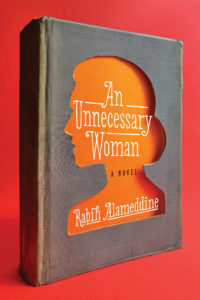 If you like being alone, thank you very much:
It's always fun for the lonely-positive to encounter a character who is just as satisfied (or at least functional) in their solitude—if not actively suspicious of the other animals running around calling themselves members of the human race. Charming misanthropes abound in literature, of course, but Aaliya Sobhi, of Rabih Alameddine's An Unnecessary Woman, is one of my favorites, not least because of her excellent taste in books.
See also: John Lanchester, The Debt to Pleasure, Kate Christensen, The Epicure's Lament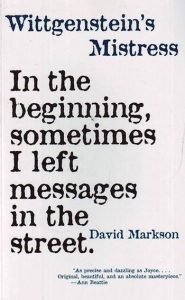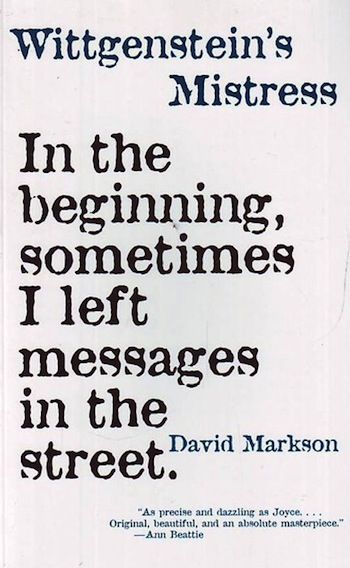 If you like being alone so much that you want to imagine what it would be like to be even more alone:
Or, alternately, if you want to remind yourself that it could be a lot worse, you must read David Markson's Wittgenstein's Mistress, which is among the most perfect solitude novels, narrated as it is by a woman who either is or is not the last person on earth, and who has been thinking about things. Is she insane? Is it the apocalypse? You must know by now that it can be hard to tell, and also it doesn't matter, because her voice beguiles either way.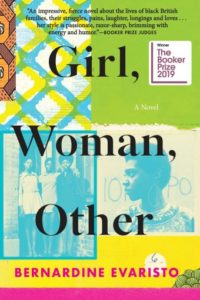 If you really miss people:
You need a big, polyphonic novel to keep you company, and one of the best in recent memory is Bernardine Evaristo's Girl, Woman, Other, which follows the interconnected stories of twelve very different British women as they negotiate identity, love, art, and pretty much everything else that goes into being alive and aware these days. It'll be about all the humanity you can take.
See also: Jennifer Egan's A Visit From the Goon Squad, in preparation for Jennifer Egan's The Candy House; Sequoia Nagamatsu's How High We Go in the Dark
If you mostly just miss your one tight-knit pre-Covid friend group:
The obvious but correct choice is Mary McCarthy's The Group. Don't be put off by the fact that it's set in the 30s, or that it was written in the 60s, because this novel—about eight friends who have recently graduated from Vassar and are trying to make a go of it in the city—holds up. As Mikaella Clements wrote, "reading Mary McCarthy's The Group is an obsessive experience, and one that, despite McCarthy's and the novel's fame, still feels like discovering a thrilling secret. . . . It's my new standard for a summer read: lavish, hilarious, smart and mean, like a glamorous friend you're torn between fearing and crushing on." It's a Lady-Writer's Novel in the best of ways.
See also: Candice Carty-Williams, Queenie; Don Lee, The Collective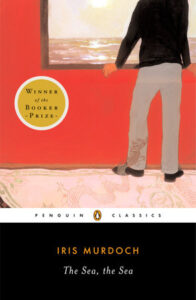 If you just went through a breakup:
In my view, the best breakup novel is Iris Murdoch's The Sea, The Sea, because it's not about a breakup at all, but is instead about a person so consumed with themselves that they can't see anything else clearly. And yes, that includes another person who is absolutely not interested in their advances. Trust me, it's cathartic no matter which side you ended up on.
See also: Maggie Nelson, Bluets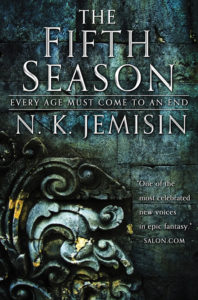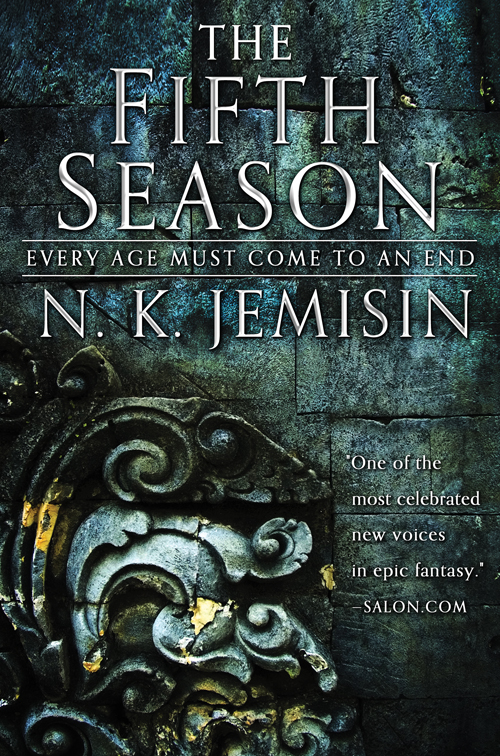 If you want the empty hours to go by faster:
You need a good series, preferably fantasy or science fiction or thriller, which in my view tend to be more all-consuming, for one reason or another. For the uninitiated, I suggest N.K. Jemisin's The Fifth Season, which is the first in a trilogy, and will not require you to ignore any bad writing for the sake of plot (forgive me, but this is sometimes an issue in this category).
See also: Margaret Atwood's MaddAddam trilogy; Tana French's Dublin Murder Squad series; Walter Mosley's Easy Rawlins series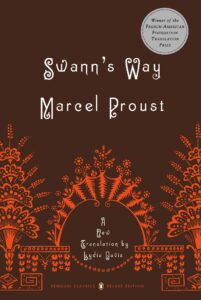 If you want to use the empty hours to be really productive:
Hey man. Sounds like it might be time to finally read Proust.
See also: Any other abominably-long-but-ultimately-rewarding work of literature you care to tackle.
---