Youth Rediscovered: 8 Great Books About Black Boyhood
Hari Ziyad Recommends George M. Johnson, Kiese Laymon, and More
My new memoir, Black Boy Out of Time, details an experience of Black boyhood that was atypical in many respects, not least of which being that I somehow wound up in the chimerical hold of a non-binary gender identity as an adult. But even a Black queer boy who has been homeschooled in a Hindu and Muslim household and later grows into something that is not quite manhood shares critical aspects of his life with other Black boys in a society set up to systematically erase their existence.
We all face scripts forged by specific constricting gender norms, the school-to-prison pipeline, and a prevalence of underexamined sexual violence (among other antagonistic forces), and we all access a shared legacy through which we can prevail over these childhood-thieving narratives. Below is a list of texts by some of the most insightful thinkers today that inspired the term misafropedia—which I coined to name the specific oppression Black children experience—as I wrote to uncover how we Black adults who have lost our childhoods to the violence Black boys face might become whole with them once again.
*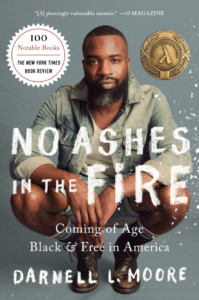 Darnell L. Moore, No Ashes in the Fire
(Nation Books)
In his memoir, No Ashes in the Fire, Moore offers a vulnerable perspective of what it's like to live through the overpolicing and anti-Black urbanization projects that have plagued his hometown of Camden, New Jersey, and how they affected his life as a Black queer boy. In particularly moving sections, Moore examines the violence his mother experienced at the hands of his father, and the ways in which that violence may have been influenced by the systems under which they lived. No Ashes in the Fire confronts the reader with the possibility that how Black boys learn and experience gendered violence is more complicated than the narratives used to demonize and discard their existence.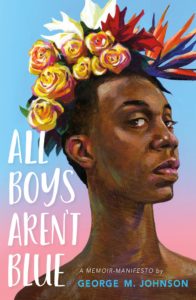 George M. Johnson, All Boys Aren't Blue
(Farrar Straus Giroux)
In their groundbreaking young adult memoir, Johnson tackles the ways Blackness, gender, and social ties intersect to shape a person's identity in terms that resonate specifically with Black youth. Through a moving exploration of their relationship with their family and fraternity as they come of age along a different path than many of their peers, Johnson challenges the singular narratives of Black boyhood and the binary thinking that shapes it.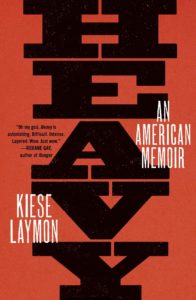 Kiese Laymon, Heavy
(Scribner)
I don't know any emerging Black writer who hasn't been inspired by the work of Kiese Laymon, whose meditations on Blackness and care are as ubiquitous within this community as is his mentorship and support. In Heavy, Laymon manages builds on this legacy of care to examine his life as a Black boy (and later man) in Mississippi, reckoning with the love and violence he shares with his mother when they sometimes struggle to tell the two apart, with searing honesty and nuance that holds space for a richness in the experiences of Black boys that isn't always given.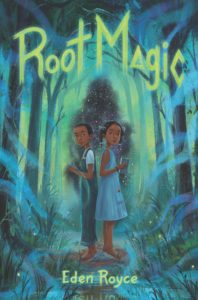 Eden Royce, Root Magic
(Walden Pond Press)
When it comes to preserving and celebrating the ritual of Black childhood, Eden Royce's Root Magic is a gift. This children's book centers on a young twin sister and brother pair, Jezebel and Jay, as they navigate the heartbreak of losing their grandmother and matriarch of their family, and the realization that the weight of protecting their family has now been partially placed on their soldiers. We follow the twins as they learn about the history of rootwork in the Black community, and the ways this practice works to sustain and propel Black livelihood in an amazing exploration of the power Black children possess.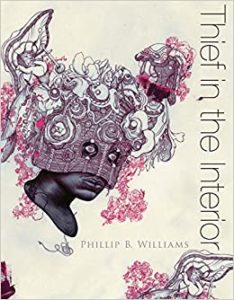 Phillip B. Williams, Thief in the Interior
(Alice James Books)
In his 2016 book of poems, Phillip B. Williams explores the many facets of Black queer desire in a world drenched in anti-Blackness and homophobia. Drawing from the Chicago settings of his own childhood and assisted by an inventive willingness to play with form to add new layers of understanding, Williams weaves lyricism from gut-wrenching tales of everything from addiction, hate crimes, and first loves. In these pages, Williams uncovers the depths of a Black boy's complex feelings about himself and the world, and asks the reader to witness how he comes to be against a state-sanctioned urge to flatten his experiences.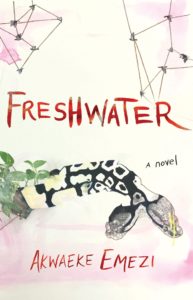 Akwaeke Emezi, Freshwater
(Grove Press)
On the surface, Freshwater is the tale of a Black immigrant woman and her mental health struggles, but it is so much more than that. Though our main character Ada was assigned female at birth, Emezi, who is non-binary, elucidates the path they take to discover their existence outside of gendered narratives in ways that parallel if not reflect my own. Through brilliant prose and an ingenious experimentation with perspectives, freshwater is scripture for anyone who has ever struggled with the gender binary (and, given the gender binary was not set up for them, I believe this applies to all Black children), offering a unique perspective for healing through gendered violence that is critical for rethinking the scripts we force onto all Black youth, including Black boys.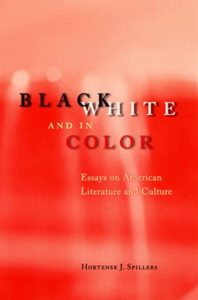 Hortense Spillers, "Mama's Baby, Papa's Maybe," from Black, White, and in Color
Written in 1987, "Mama's Baby, Papa's Maybe" is an essay I've returned to often throughout the years, and has been critical to understanding my gender. Though Spillers specifies her critique around Black womanhood, her trailblazing argument that the social language of this country following the African slave trade requires "the dehumanizing, ungendering, an defacing project of African persons" is applicable to how Black men and boys are (un)gendered in this country as well. In Black Boy Out of Time, I reference her findings to argue that "whatever terms we find to gender ourselves within a language that was created to describe Black folks as non-people will necessarily indicate our gender is done wrong, because a commodity cannot rightfully be man, woman, or child." Through Spiller's generous scholarship, one can easily explain why so much of Black boyhood is spent in a struggle for gender coherence.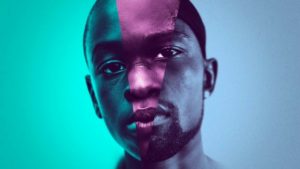 Barry Jenkins, Moonlight
(based on the play by Tarrell McCraney)
No conversation around a modern conception of Black boyhood would be complete without engaging Barry Jenkins' Oscar winning masterpiece. When I found myself with little time or energy to crack open another book in the midst of writing my own, I would revisit this gorgeous tale of Black boys discovering love in the midst of a world that would violently deny it to them for a deeper understanding of the ways we make and have made freer worlds for ourselves. One of my favorite aspects of the film is how central the prison industrial complex is to its story, and how this was so lost on so many critics who don't know deeply the experience of Black boyhood simply because Chiron's time being incarcerated wasn't shown on screen. It proves that we have our own language, a language that, if Moonlight is an example of it, can change how we engage with the world on profound levels.
__________________________________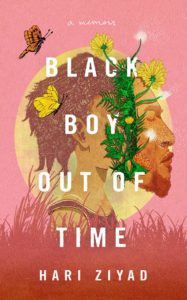 Black Boy Out of Time: A Memoir by Hari Ziyad is available now via Little A.
---