Your Literary Guide to Cannes 2017
Or: How to Talk to Girls at French Film Parties
Yesterday, Cannes announced their official 2017 lineup, a collection of international films from both established and new directors. In addition to the four Nicole Kidman films (is this her year or what), a new picture from The Lobster director Yorgos Lanthimos, and a highly-politicized lineup of documentaries, there are a number of literary adaptations vying for the Palme d'Or (and, to a lesser extent, the Prix Un Certain Regard). Of the 18 films in the main competition, five have literary origins. For those of you following along at home, find your guide to literary Cannes below.
The Beguiled
Directed by: Sofia Coppola
Starring: Nicole Kidman, Kirsten Dunst, Colin Farrell, Elle Fanning
Based on: Thomas Cullinan, A Painted Devil
The Beguiled is actually a remake of the 1971 film of the same name, starring Clint Eastwood and itself based on a 1966 novel by Thomas Cullinan, entitled A Painted Devil, in which a wounded Union soldier stumbles across Miss Martha Farnsworth Seminary for Young Ladies in Virginia, and much sexual tension ensues. I trust that Coppola will knock our socks off. Maybe some other socks, too.
Wonderstruck
Directed by: Todd Haynes
Starring Julianne Moore, Michelle Williams
Based on: Brian Selznick, Wonderstruck
Haynes's Wonderstruck is based on Brian Selznick's massive—639 pages!—illustrated novel of the same name, published in 2011 after his Caldecott-winning The Invention of Hugo Cabret. Selznick also wrote the screenplay. Wonderstruck tells the connected stories of two deaf children, Rose (who is actually played by a deaf actress, 13-year-old Millicent Simmonds) and Ben, living 50 years apart, in 1927 and 1977 respectively. Apparently, the scenes set in 1927 will be filmed silent-film style, which could be fascinating.
Le Redoutable
Directed by: Michel Hazanavicius
Starring: Louis Garrel, Stacy Martin, Berenice Bejo, Gregory Gadebois
Based on: Anne Wiazemsky, Un an après (One Year Later)
The new film from the Oscar-winning Hazanavicius (The Artist) is an adaptation of Anne Wiazemsky's 2015 book Un an après, about her affair with Jean-Luc Godard (the two were married from 1967 to 1979), set during the May 1968 riots in Paris. In addition to being a great writer, Wiazemsky also happens to be the granddaughter of François Mauriac, a member of the Rurik dynasty, and an actress.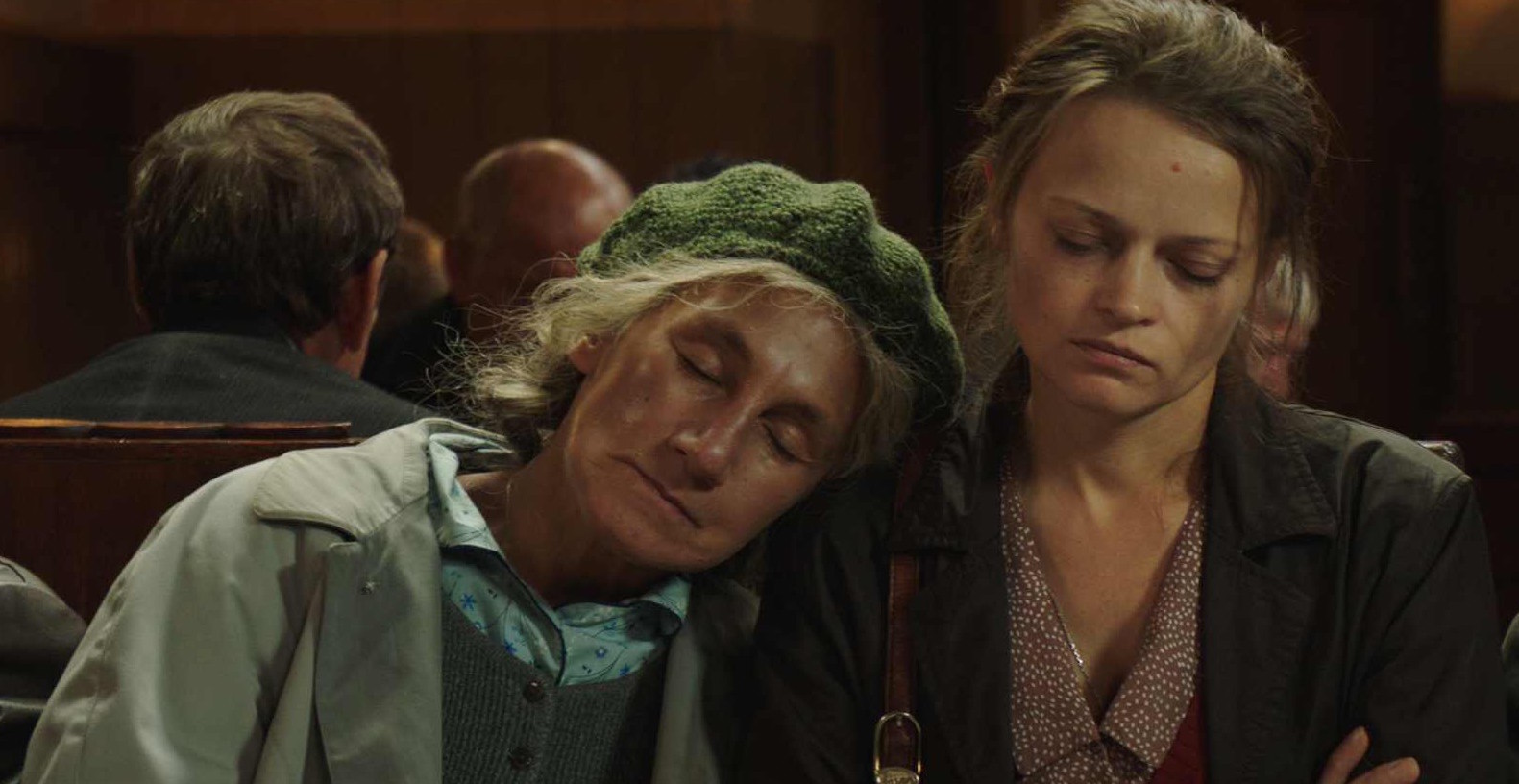 A Gentle Creature
Directed by: Sergei Loznitsa
Starring: Vasilina Makovtseva, Valeriu Andriuta
Based on: Fyodor Dostoyevsky, "A Gentle Creature"
Loznitsa's most recent film is only loosely based on an 1876 short story of the same name by Dostoevsky. "It's a completely invented story: I invented it from start to finish. I was inspired by Dostoyevsky's novella, which he himself called 'a fantastic story.'" Loznitsa said, adding elsewhere, "[I]n my story she's not so gentle." This isn't the first time Loznitsa has played around with literary allusions—last year, he released a documentary film—observing tourists in concentration camps—entitled Austerlitz, after the 2001 W.G. Sebald novel. According to the New York Times, he "varied between calling his work an adaptation and a "variation.'"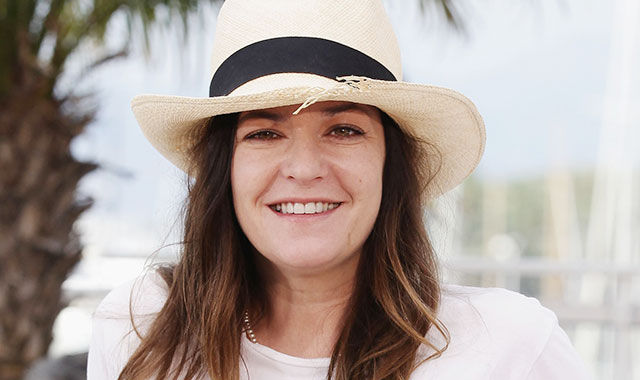 You Were Never Really Here
Directed by: Lynne Ramsay
Starring: Joaquin Phoenix, Alessandro Nivola
Based on: Jonathan Ames, You Were Never Really Here
Any adaptation of work by dark comedy treasure Jonathan Ames is sure to turn some heads. According to Variety, the film follows "a former war veteran (played by Phoenix) who tries to save women trapped in the world of sex trafficking. It's seen as being a revenge fantasy in the style of Drive." Amazon Studios bought the U.S. rights for $3.5 million.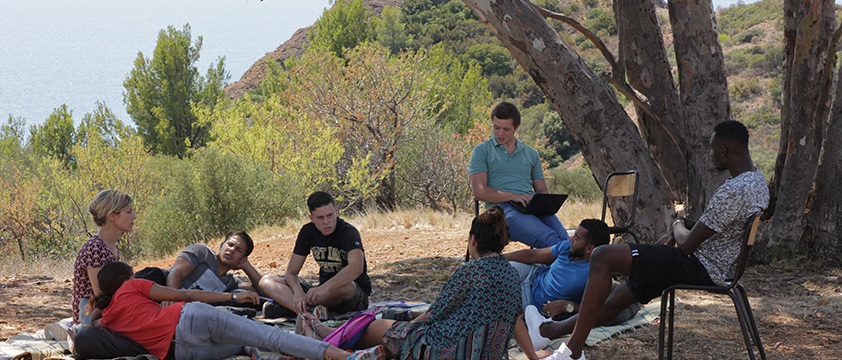 L'atelier (The Workshop) [up for the Prix Un Certain Regard]
Directed by: Laurent Cantet
Starring: Marina Foïs, Matthieu Lucci
Based on: n/a
This one's not an adaptation, but it does center on one of the literary world's favorite topics: the workshop. A workshop in the South of France, no less, during which a group of young writers and one famous novelist try to write a noir thriller—but not all of the students are completely on board.

Before We Vanish [up for the Prix Un Certain Regard]
Directed by: Kurosawa Kiyoshi
Starring: Masami Nagasawa, Ryuhei Matsuda, Mahiro Takasugi, Hiroki Hasegawa
Based on: Tomohiro Maekawa, Sanpo Suru Shinryakusha
In this film based on the 2005 theatrical play by Tomohiro Maekawa, aliens come to Earth to lay the groundwork for a massive invasion and possess three humans.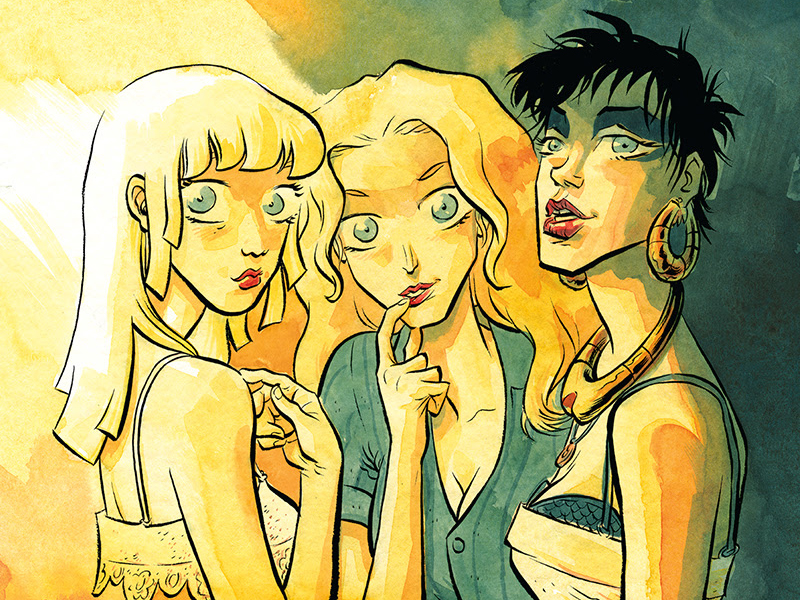 How to Talk to Girls at Parties [World Premiere]
Directed by: John Cameron Mitchell
Starring: Nicole Kidman, Elle Fanning, Ruth Wilson
Based on: Neil Gaiman, "How to Talk to Girls at Parties"
Though it's not part of the competition, the adaptation of Gaiman's 2006 short story will have its world premiere at Cannes. You can read the whole short story—in which some hopeful young men meet some very strange "girls"—here.
---