Your 2019 Literary Adaptation Preview
21 Book-Based Movies and TV Shows to Consume in the New Year
We already know that most of the best movies and television shows are based on books—especially these days, when it seems that Hollywood has fully run out of ideas. I mean, Jumanji 3 is coming out in 2019. (By the way, Jumanji? A very good book.) Still, it can be a tricky thing when a beloved novel gets the big (or small) screen treatment: the pictures in the world don't always match the pictures in your head, and sometimes they're worse. Sometimes they're a lot worse. But I still like to take my chances and read (or re-read) the source material before I go see an adaptation. It almost always enhances my enjoyment (sometimes this enjoyment comes from how much worse it is, how they ruined it, tell the kids to read the novel, etc. etc.), and even if it doesn't, it tends to make any and all post-movie discussions much more interesting. So to prep your reading list for the year ahead, here are some of the most compelling literary properties hitting the big and small screens in 2019.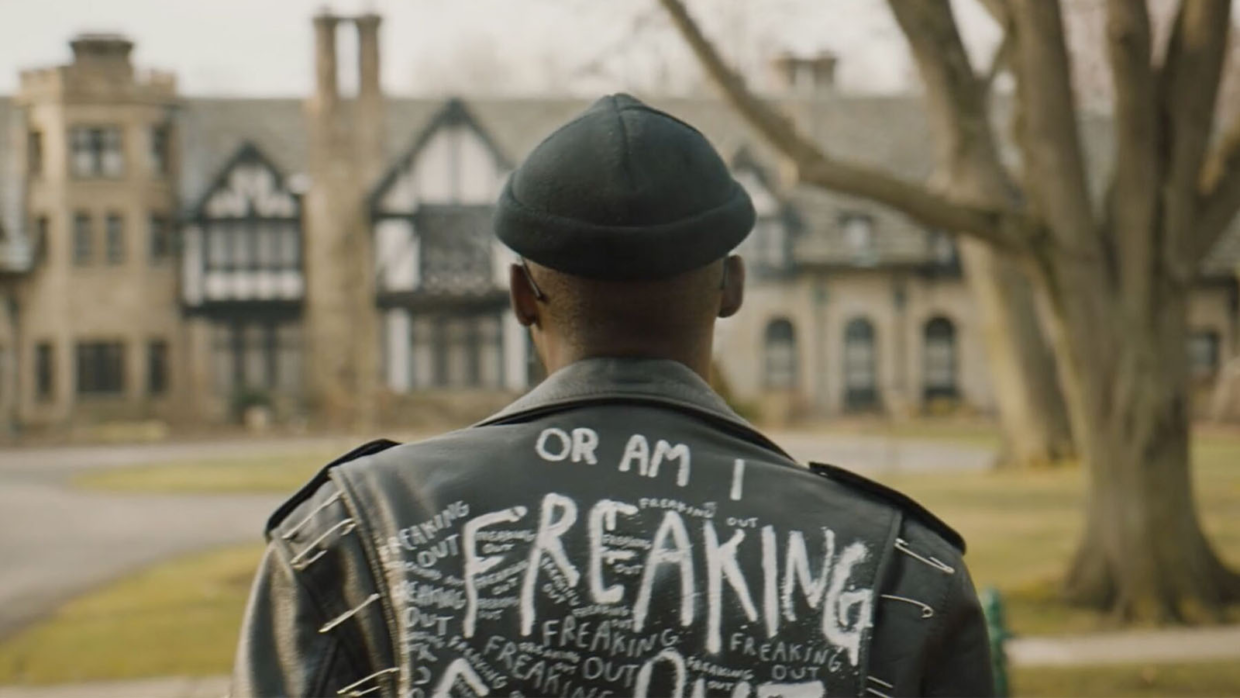 Native Son (January 24, 2019)
Based on: Richard Wright, Native Son
Directed by: Rashid Johnson
Starring: Ashton Sanders, Nick Robinson, Margaret Qualley, Bill Camp, KiKi Layne
The third film adaptation of Wright's 1940 classic will have its world premiere at Sundance in January. No word yet on a commercial or theatrical release, but I have high hopes that this version will be better than the 1951 adaptation, which starred a 42-year-old Wright himself as the 20-year-old Bigger Thomas, and the 1986 adaptation, which the New York Times film critic wrote "has been so softened that it almost seems upbeat, which would have infuriated Wright. . . [the filmmakers] appear to have been aiming at the same genteel audience that insists on seeing something sentimental and upbeat even in a television movie-of-the-week about AIDS." But this year is going to be different, I can feel it. Not least because I think Ashton Sanders—whom you probably last saw in his knockout performance as teenage Chiron in Moonlight—is going to be incredible as Bigger Thomas.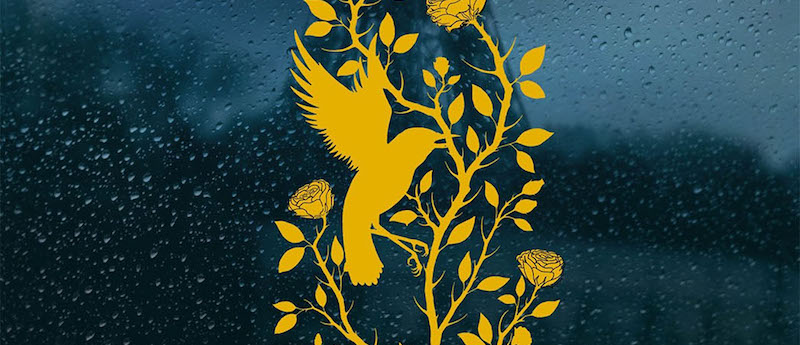 The Nightingale (January 25, 2019)
Based on: Kristin Hannah, The Nightingale
Directed by: Michelle MacLaren
Article continues after advertisement
Bizarrely, despite its imminent release date on IMDB (of course subject to change at any moment), I can't find any publicity photos, or even casting information, for this adaptation of Hannah's novel about two sisters living in France at the start of World War II. But since the director, Michelle MacLaren, has helmed episodes of pretty much all of your favorite television shows (The X-Files, Breaking Bad, Game of Thrones, The Leftovers, etc.), it's probably something to look forward to, whenever it comes.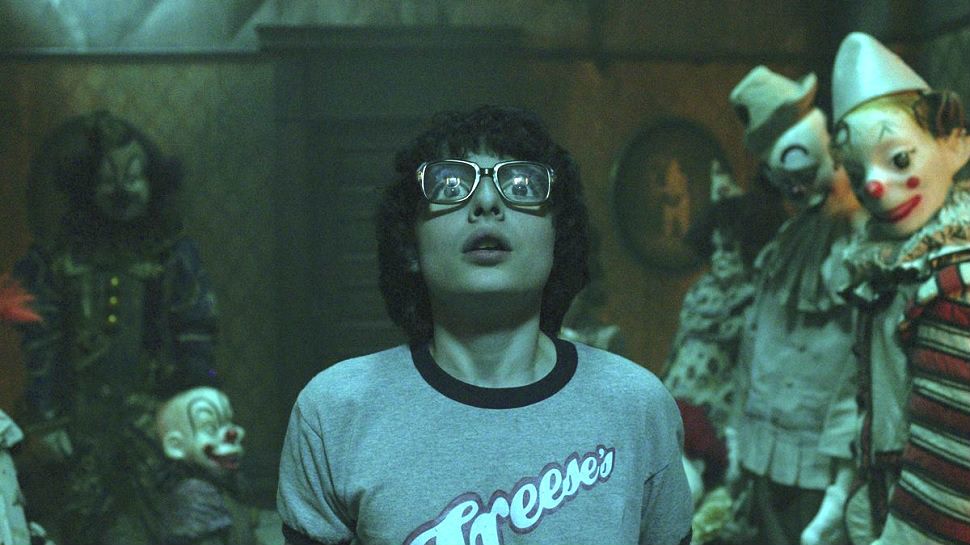 The Turning (March 14, 2019)
Based on: Henry James, The Turn of the Screw
Directed by: Floria Sigismondi
Starring: Mackenzie Davis, Finn Wolfhard, Brooklynn Prince
A modern adaptation of a classic Henry James novella from a director who also helmed a Manson video (not to mention The Runaways), starring the kid from Stranger Things? Well, let's put it this way: I'm interested.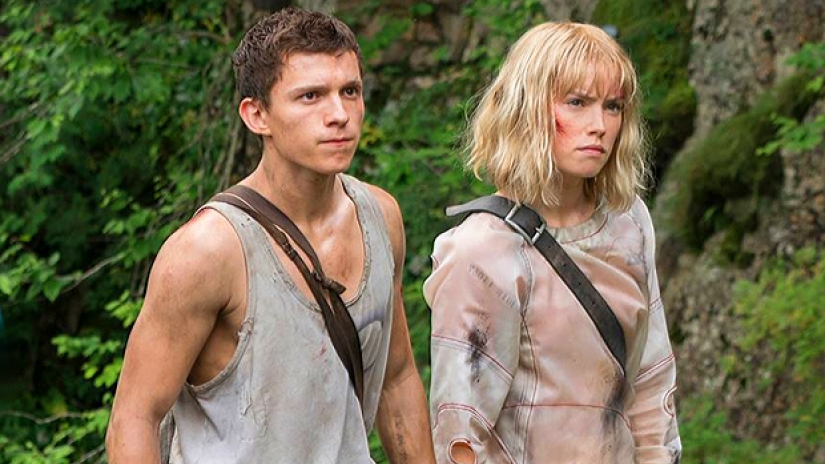 Chaos Walking (March 1, 2019)
Based on: Patrick Ness, The Knife of Never Letting Go
Directed by: Doug Liman
Starring: Tom Holland, Daisy Ridley, Mads Mikkelsen
This is an adaptation of the first book in Ness's popular YA series Chaos Walking, set in a world where everyone's thoughts are audible to everyone else. But turns out, you can still deceive in a world with no secrets. I know we've all grown tired of YA adaptations, but Patrick Ness is a great writer, and this franchise could be the next Hunger Games—especially with Daisy Ridley on board.
Article continues after advertisement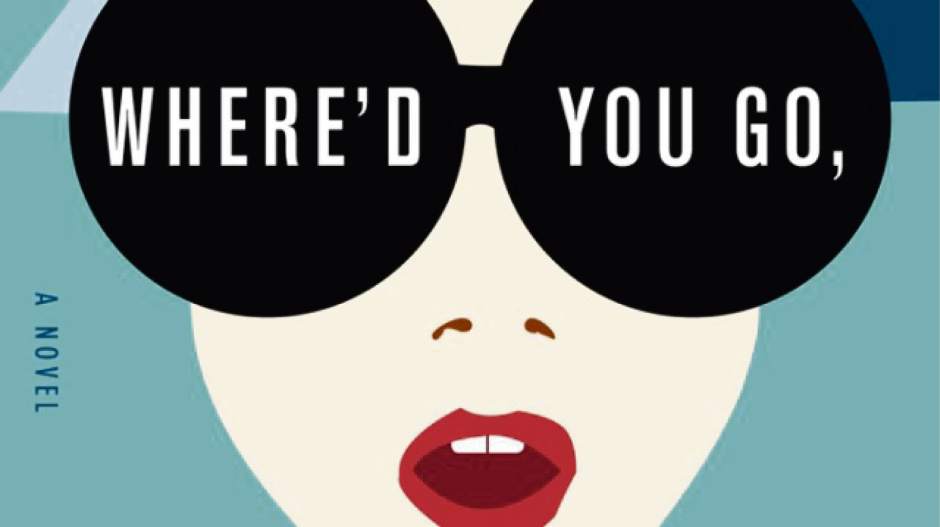 Where'd You Go, Bernadette (March 22, 2019)
Based on: Maria Semple, Where'd You Go, Bernadette
Directed by: Richard Linklater
Starring: Cate Blanchett, Billy Crudup, Kristen Wiig, Judy Greer, Laurence Fishburne
Maria Semple was a screenwriter for Beverly Hills 90210 and Arrested Development before she became a novelist, and her hilarious, snappy second book shows a clear comedic lineage, and I can't wait to see it on screen—especially with a cast like that. As for Linklater, well, he's directed some of my favorite movies . . . but also The Worst Movie of All Time (this of course is Everybody Wants Some!!, don't @ me). So hopes are high, but tempered.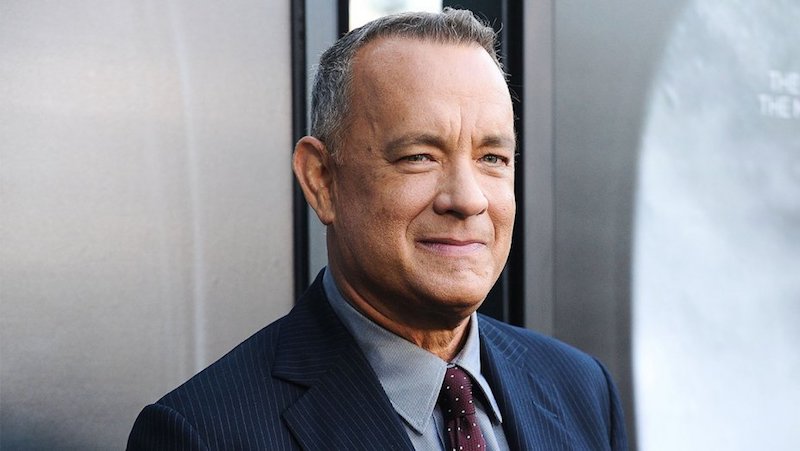 Greyhound (March 22, 2019)
Based on: C. S. Forester, The Good Shepherd
Directed by: Aaron Schneider
Starring: Tom Hanks (who also wrote the screenplay), Stephen Graham, Elisabeth Shue
Tom Hanks is a writer now, and that extends to screenplays—like this adaptation of a classic Forester WWII novel. It's a terrible thing to say, but somehow this period piece, in which Hanks's Commander Ernest Krause must lead his ships on a safe course across the Atlantic while on the run from Nazis, feels almost . . . timely. Well, Hanks is the one actor who brings us all together, so maybe things will turn out all right in the end.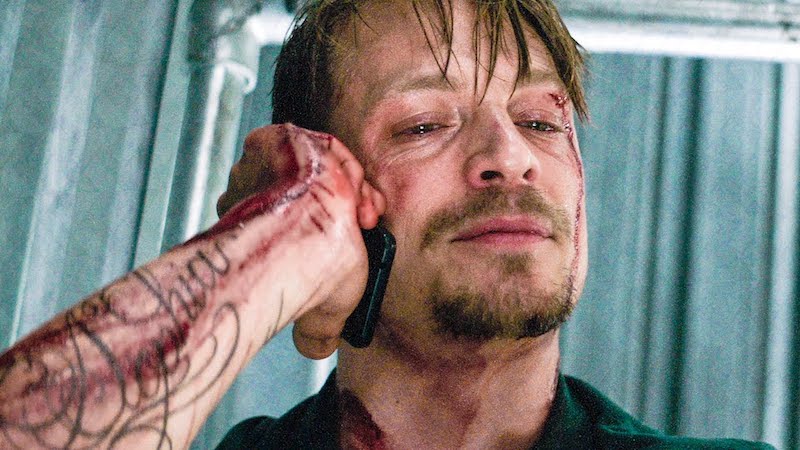 The Informer (March 22, 2019)
Based on: Roslund/Hellström, Three Seconds
Directed by: Andrea Di Stefano
Starring: Joel Kinnaman, Rosamund Pike, Clive Owen, Common, Ana de Armas
This dark thriller, in which an ex-con goes back to the prison he hates in order to infiltrate the Polish mob, is based on the 2009 novel by the Swedish crime-writing team Anders Roslund and Borge Hellström. Another one whose cast alone makes it a fairly compelling 2019 release.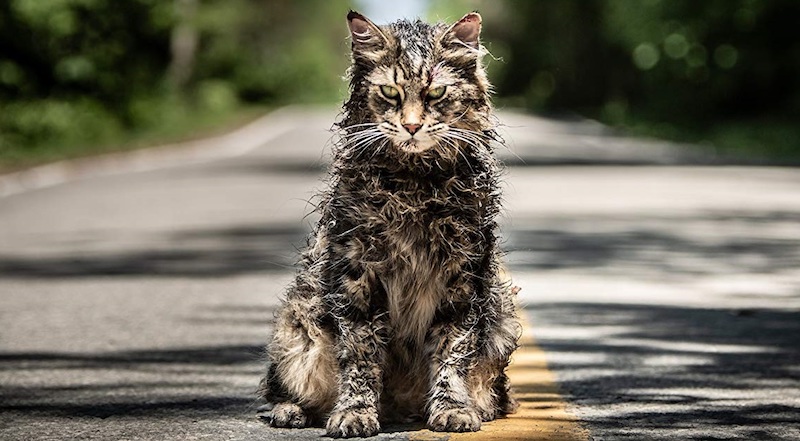 Pet Sematary (April 5, 2019)
Based on: Stephen King, Pet Sematary
Directed by: Kevin Kölsch and Dennis Widmyer
Starring: Jason Clarke, Amy Seimetz, John Lithgow
It's the decade of Stephen King adaptations, and you probably already know whether you're interested in them or not. Either way, the movie's tagline "Sometimes Dead is Better" strikes me as something as a gamble—if the adaptation (the second of King's 1983 horror novel) no good, that's all the reviewers will say.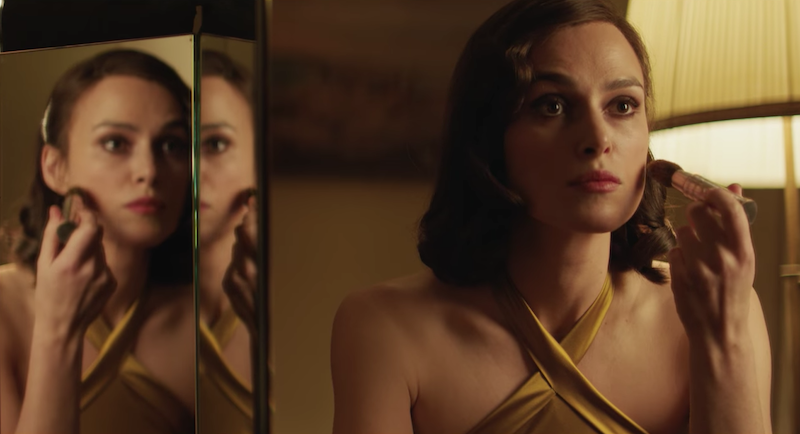 The Aftermath (April 29, 2019)
Based on: Rhidian Brook, The Aftermath
Directed by: James Kent
Starring: Keira Knightley, Alexander Skarsgård, Jason Clarke, and Alexander Scheer
Another WWII adaptation based on a novel—though technically, this one is set just after the war, in Germany in 1946, when a British colonel and his wife move into a Hamburg mansion . . . with its original occupants. One of whom is Alexander Skarsgård, so you can sort of guess what happens.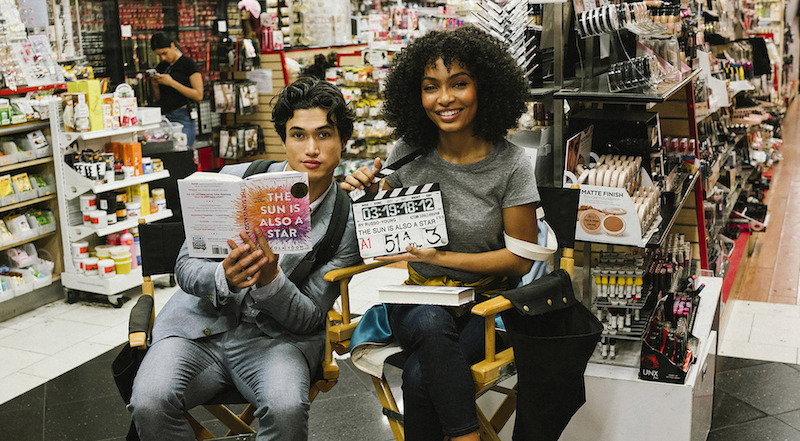 The Sun is Also a Star (May 17, 2019)
Based on: Nicola Yoon, The Sun is Also a Star
Directed by: Ry Russo-Young
Starring: Yara Shahidi and Charles Melton
Nicola Yoon's mega-bestselling, 2016 National Book Award finalist is a whirlwind New York City romance between two young people short on time—which means the film could either be profound, like the novel, or sappy and saccharine, like the description of it I just gave. Either way, it is sure to delight many.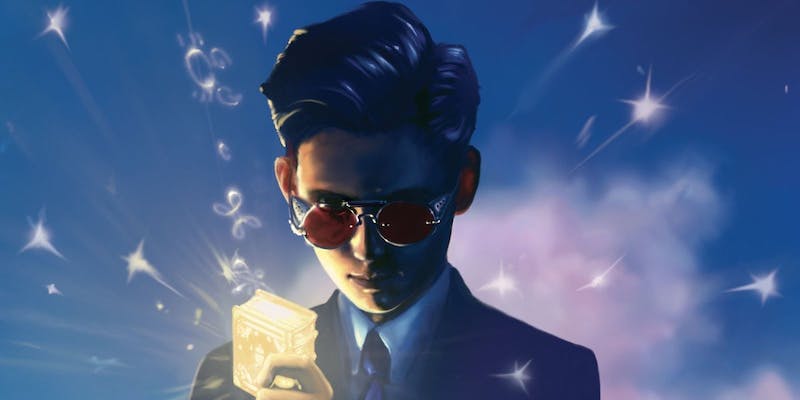 Artemis Fowl (August 9, 2019)
Based on: Eoin Colfer, Artemis Fowl
Directed by: Kenneth Branagh
Starring: Ferdia Shaw, Lara McDonnell, Nonso Anozie, Judi Dench, Josh Gad
Artemis Fowl is another solid YA series finally making its way to the big screen. That's no surprise, though I am a bit puzzled by Kenneth Branagh as director. I can only hope it won't be an Elizabethan rendering of these fairy-inflected novels.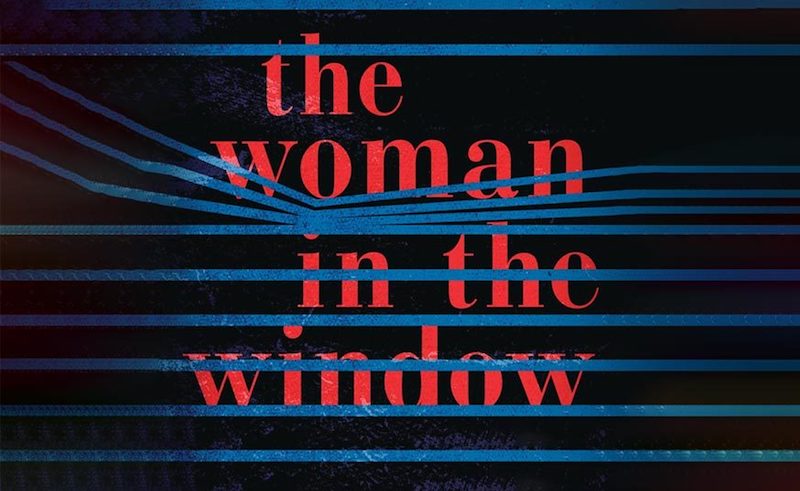 The Woman in the Window (October 4, 2019)
Based on: A.J. Finn, The Woman in the Window
Directed by: Joe Wright
Starring: Amy Adams, Julianne Moore, Wyatt Russell, Gary Oldman, Brian Tyree Henry, Anthony Mackie
One of the biggest books of 2018, and chock-full of film noir references and cinematic moments—so it's no wonder that it's been instantly adapted into a film. Plus, it stars Amy Adams, the #1 agreed-upon best choice for any and all literary crime adaptations.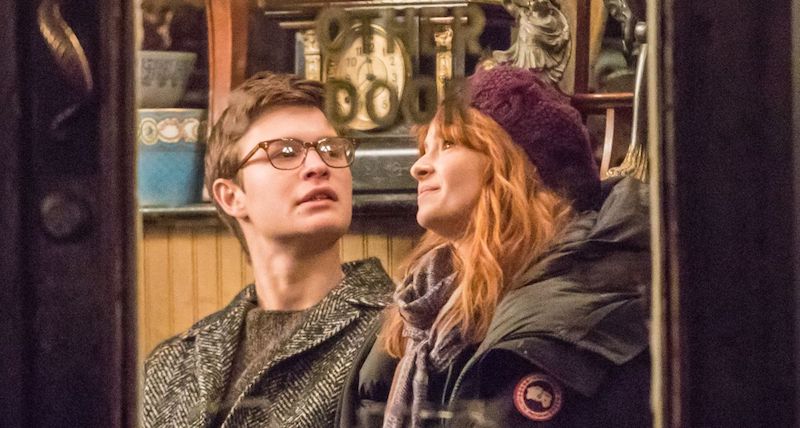 The Goldfinch (October 11, 2019)
Based on: Donna Tartt, The Goldfinch
Directed by: John Crowley
Starring: Ansel Elgort, Aneurin Barnard, Ashleigh Cummings, Jeffrey Wright, Luke Wilson, Sarah Paulson, Nicole Kidman
Still no adaptation of The Secret History? Fine, I'll suppose I'll accept The Goldfinch as a substitute—temporarily.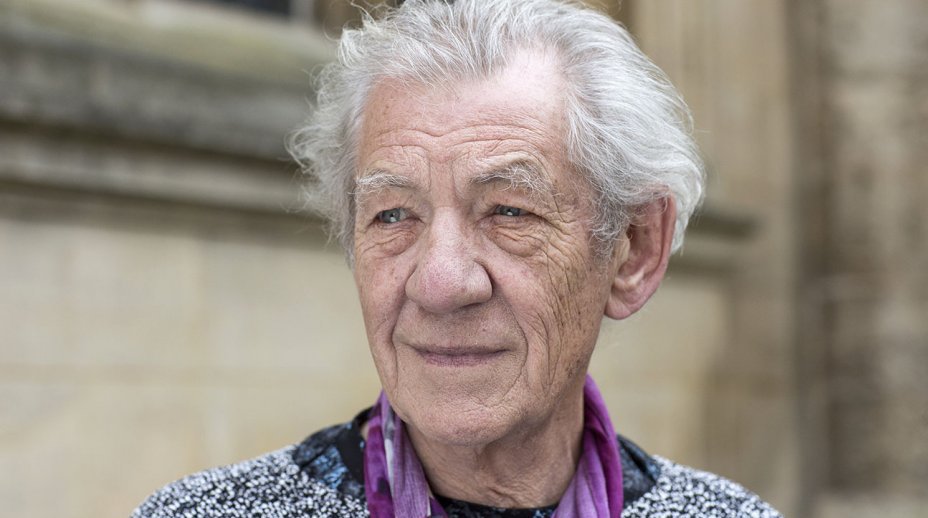 The Good Liar (November 15, 2019)
Based on: Nicholas Searle, The Good Liar
Directed by: Bill Condon
Starring: Ian McKellen and Helen Mirren
A con-man hooks a wealthy widow in an online scam, but then he falls for her. The book sounds like a lot of fun, but really I'm here for Sir Ian and Dame Helen, who will no doubt make it good, whatever it is.
Call of the Wild (December 25, 2019)
Based on: Jack London, Call of the Wild
Directed by: Chris Sanders
Starring: Harrison Ford, Dan Stevens, Karen Gillan, Bradley Whitford, Omar Sy
Just think: next Christmas, you and your loved ones could be settling down in the theater to watch a live-action CGI adaptation of Jack London's Call of the Wild, with Harrison Ford himself as noted dog-savior John Thornton. Also, yes, the dog talks.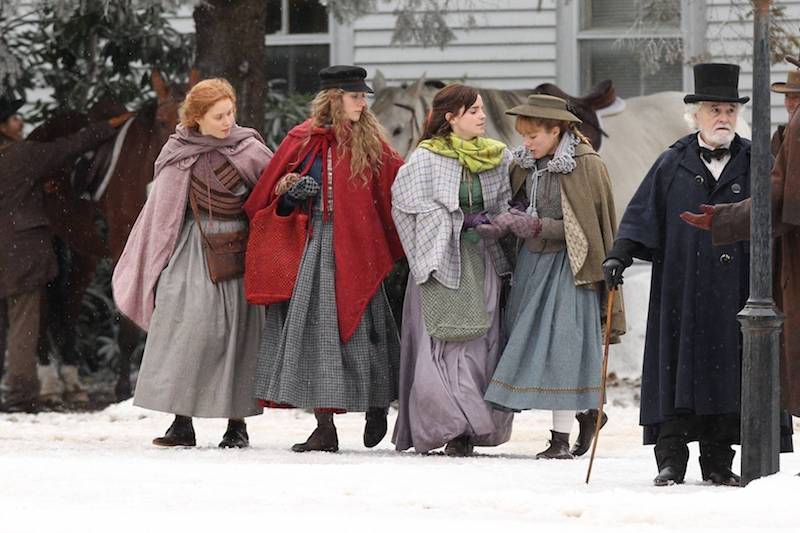 Little Women (December 25, 2019)
Based on: Louisa May Alcott, Little Women
Directed by: Greta Gerwig
Starring: Saoirse Ronan, Emma Watson, Florence Pugh, Eliza Scanlen, Timothée Chalamet, Laura Dern, Bob Odenkirk, James Norton, Chris Cooper, Meryl Streep
Almost nothing could convince me that the world needs another adaptation of Little Women. Except possibly that cast (Florence Pugh is an under-appreciated star, I'd see her in almost anything) and Greta Gerwig as director. But it still needs to be good, so here's hoping.
Good Omens (early 2019)
Based on: Terry Pratchett and Neil Gaiman, Good Omens
Directed by: Douglas Mackinnon
Starring: David Tennant, Michael Sheen, Anna Maxwell Martin, Jon Hamm
Amazon's adaptation of Good Omens is undoubtedly at the top of any self-respecting nerd's most-anticipated 2019 list. It's based on a cult classic novel by legends Terry Pratchett and Neil Gaiman, and hey, a comedy about the end of the world—just what we need right now. It's not even going to feel like fantasy.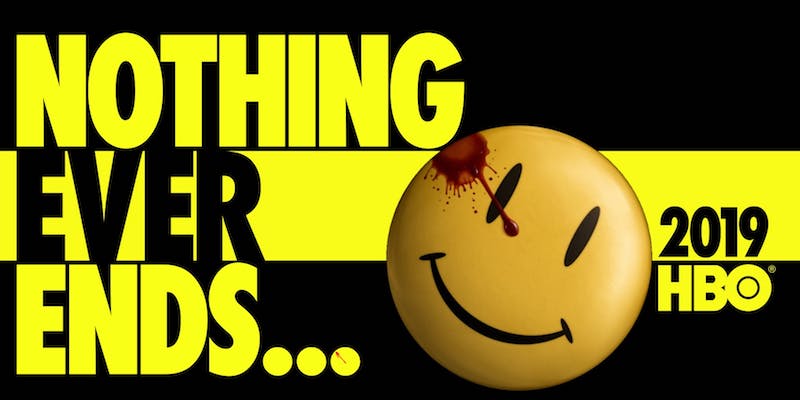 Watchmen (2019)
Based on: Alan Moore, Watchmen
Created by: Damon Lindelof
Starring: Jeremy Irons, Regina King, Don Johnson, Yahya Abdul-Mateen II
Who watches the Watchmen? Well, we all would like to, especially those of us who were disappointed by the 2009 adaptation. Lindelof co-created the spectacular tv adaptation of Tom Perrotta's The Leftovers, so we know he has good taste and a literary eye. Cast looks good so far, so fingers crossed.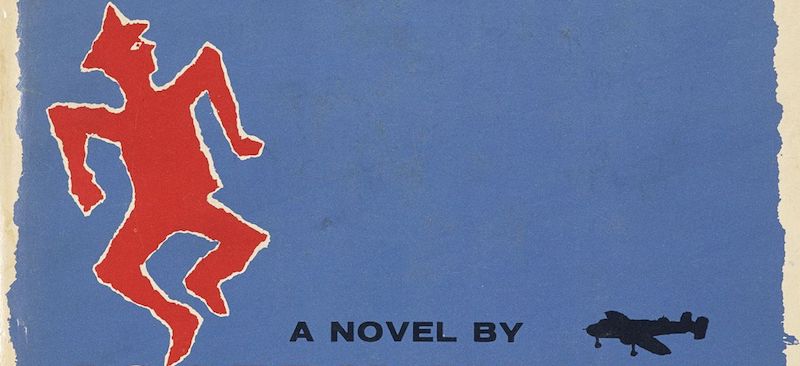 Catch-22 (2019)
Based on: Joseph Heller, Catch-22
Directed by: George Clooney, Grant Heslov, Ellen Kuras
Starring: Christopher Abbott, Kyle Chandler, Hugh Laurie, George Clooney
Yes, your dad's favorite book is coming to the smart TV he doesn't know how to make work! As for the rest of us, we'll all suddenly discover where that old expression actually comes from. Clooney's adaptation of Heller's classic is set to premiere as a mini-series on Hulu in 2019, though no date has been set yet.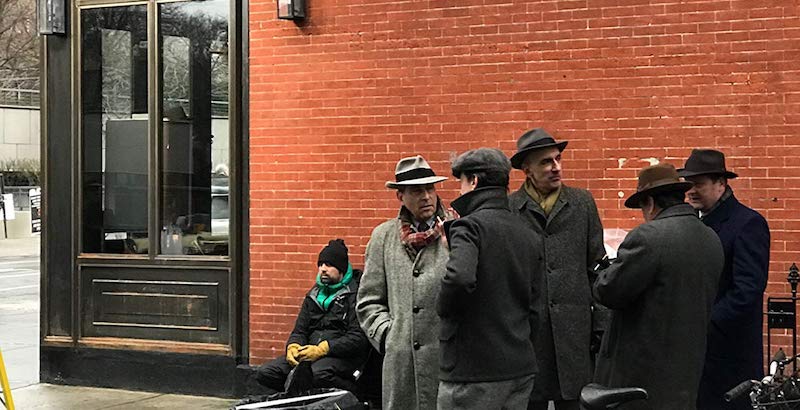 Motherless Brooklyn (2019)
Based on: Jonathan Lethem, Motherless Brooklyn
Directed by: Edward Norton
Starring: Edward Norton, Willem Dafoe, Bruce Willis, Gugu Mbatha-Raw, Leslie Mann, Bobby Cannavale, Alec Baldwin
Ed Norton has been trying to make Motherless Brooklyn forever (basically since the book came out in 1999), and it seems like his epic vision quest is finally coming to an end. A period piece about a detective with Tourette's, this one might be hard to pull off, but if anyone can do it, I'm sure it's Norton, especially after so many years.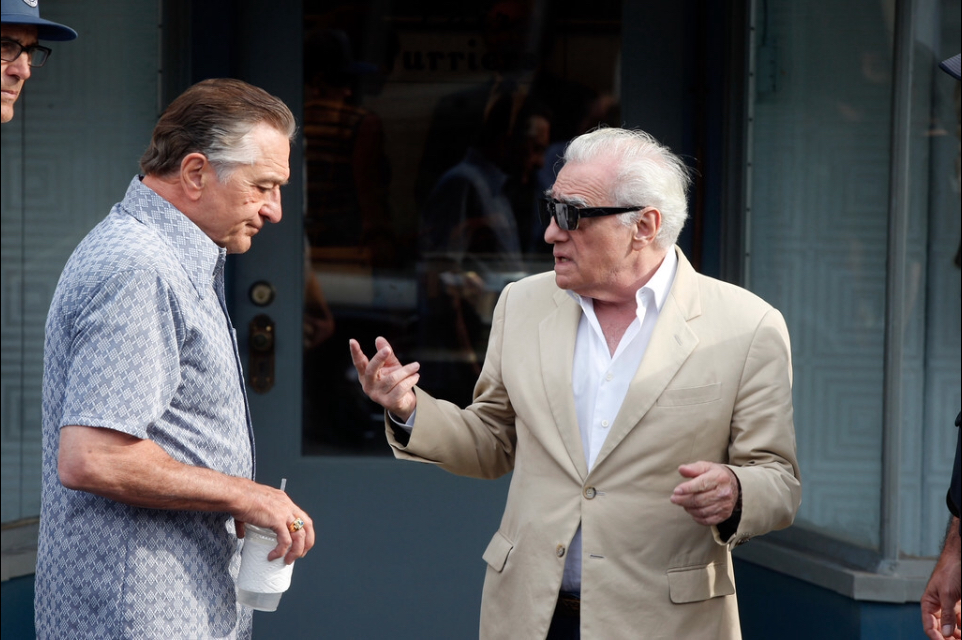 The Irishman (2019)
Based on: Charles Brandt, I Heard You Paint Houses
Directed by: Martin Scorsese
Starring: Robert De Niro, Al Pacino, Joe Pesci, Anna Paquin, Bobby Cannavale, Harvey Keitel, Ray Romano
This is . . . some cast. It's about exactly what you'd think: a labor union head with mob ties goes toe to toe with Jimmy Hoffa. Apparently Joe Pesci came out of retirement to be in this movie! As our resident actual Irishman said, "Ah, I'll see it."
---