You Need to Read These Writers to Understand Native American Comedy
Kliph Nesteroff Recommends Ben Yagoda, Arthur Manuel, and More
We Had a Little Real Estate Problem chronicles the lives of contemporary Indigenous comedians, featuring a heavy dose of history. The need to address this subject matter with respect and sensitivity, along with the nuances of the various Native nations, made it a daunting project to research. Each of these books aided in that process and are well worth reading.
*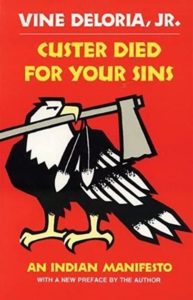 Vine Deloria Jr., Custer Died For Your Sins
(Avon Books)
There was renewed interest in Native American issues in the late 1960s, but most of the scholarship being published at the time was by white people. The emergence of Custer Died For Your Sins was revolutionary. Lakota scholar Vine Deloria Jr. provides a powerful rundown of Indigenous marginalization, most of it the result of racist federal policy. Notably, the book features a chapter titled, "Indian Humor," which was one of the first studies of its kind. The book is a harsh and sometimes brutal read, but it is filled with biting humor.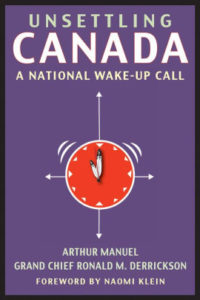 Arthur Manuel, Unsettling Canada: A National Wake-Up Call
(Between The Lines)
Valuable whether you are from Canada or the United States, this book provides the clearest explanation of what the Doctrine of Discovery was and how the United Nations Declaration on the Rights of Indigenous Peoples (UNDRIP) sought to end it. Without a true understanding of the DoD—a racist, pseudo-legal justification for colonial land theft—our grasp of North American history will remain superficial at best. The late Arthur Manuel of the Secwepemc Nation breaks down this complicated concept in an easily-understood, straight-forward manner.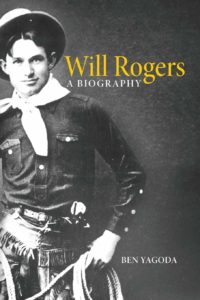 Ben Yagoda, Will Rogers: A Biography
(University of Oklahoma Press)
There have been dozens—perhaps hundreds—of books written about humorist Will Rogers. Nearly all of them are corny, superficial, or dishonest. The fact that Rogers, the most successful Native American performer of all time, is not immediately identified as such, is a testament to shoddy scholarship. Yagoda's detailed biography is one of the few books to correctly frame Rogers as a complicated, nuanced human being. The book underscores that Rogers and his family were enrolled members of the Cherokee Nation—and proud of it.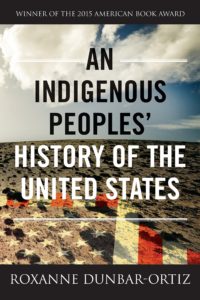 Roxanne Dunbar-Ortiz, Indigenous Peoples History of the United States
(Beacon Press)
A readable history that chronicles the centuries-long sabotage of the Native nations. If you know nothing about colonization, its details or subsequent ramifications, this is an excellent place to start.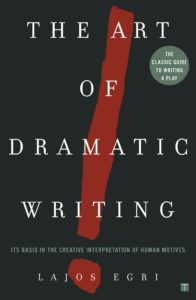 Lajos Egri, The Art of Dramatic Writing
(Touchstone)
Published in 1942, this remains an invaluable guide to effective storytelling. Although originally intended to help the budding playwright, Egri's lessons about theme, premise, and character are applicable to any genre. Egri explains how to keep a reader engaged with constantly evolving protagonists. As a long-time charlatan who has never taken a writing course, this book helped me troubleshoot whenever a chapter turned sluggish or just wasn't working. This is an essential book for those of us who know that, deep down, we have no idea what we are doing.
__________________________________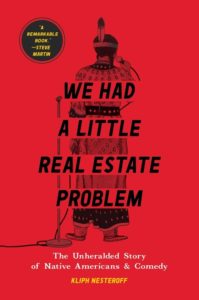 We Had a Little Real Estate Problem: The Unheralded Story of Native Americans & Comedy by Kliph Nesteroff is available now via Simon & Schuster.
---