Some excellent adaptation news for your Monday! Yorgos Lanthimos, beloved weirdo and my favorite director of straight-faced dance scenes, is reportedly adapting Alasdair Gray's Poor Things. The novel, published in 1992, won the Whitbread Award (now the Costa Award), and sounds tailor-made for Lanthimos. The Los Angeles Times review of the book begins "Probably a crank, possibly a genius, certainly an original and independent voice, Alasdair Gray . . . has the look of a latter-day William Blake, with his extravagant myth-making, his strong social conscience, his liberating vision of sexuality and his flashes of righteous indignation tempered with scathing wit and sly self-mockery."
The novel, which Gray also illustrated (hence the Blake comparison), is "a postmodern revision of Frankenstein that replaces the traditional monster with Bella Baxter—a beautiful young erotomaniac brought back to life with the brain of an infant." Emma Stone, who starred in Lanthimos' most recent film, The Favourite, is also attached to the project, and will presumably play Bella.
In anyone else's hands, I might be nervous about seeing Emma Stone act like a baby-brained Frankenstein's monster, but I have absolute trust in Lanthimos, who is the master making the horrifying hilarious, and vice versa. The film is set to begin production in September 2021.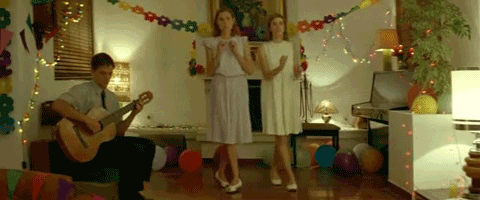 [via Twitter]