Would You Like Book Recs from Margaret Atwood on Your Phone?
Sometimes the internet is a very good thing
This is a service announcement. This morning, I saw a tweet from Margaret Atwood (one of my favorite writers) extolling the virtues of Max Porter's Grief is the Thing with Feathers (one of my favorite books of 2016). This kind of thing makes me happy. Then, Atwood tweeted that she uses a book recommendation app called reco, where she recommends books she likes. Next, I signed up, because yes please to recommendations from Margaret Atwood. There are a few more noteworthy recommenders—Rupi Kaur, for one—using the app, but Atwood is, unsurprisingly, leading the techno-charge. More importantly, she has great taste in books.
Here's the thing: the non-stop interconnectedness of apps and the Internet and social media often depresses me. There's just too much saying too little. But I am charmed by the idea that a writer—particularly a writer who, let's face it, might become the most relevant, and certainly the most prescient, writer of the century, as we stumble Trumpishly into striking range of the world in The Handmaid's Tale—might share the books she loves, on an ongoing basis, with readers. It's a little like a note slipped into your pocket. That seems like a positive kind of connectivity to me.
A few highlights from Atwood's recommendations thus far: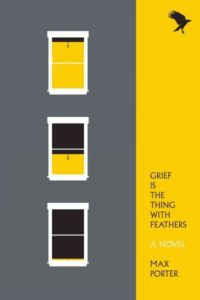 Max Porter, Grief is the Thing with Feathers: "Terrific book: not a novel in the usual sense. Many-voiced narrative: inventive, dark, deft, sad, strange, funny, human. I said on Twitter: 'Tears condensed to diamonds.'"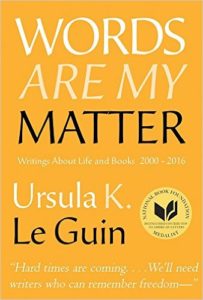 Ursula K. Le Guin, Words Are My Matter: "Spending time with such an elegant, fearless, and curious mind is always a pleasure. SciFi, writing, women, books, personal stories… Draw up a chair to the fireside and feel as if you're having a chat with a Wise Old(er) Woman."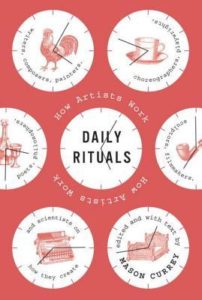 Mason Currey, Daily Rituals: How Artists Work: "I enjoyed this. You are either lazier or more energetic than at least one person in this book, which may be encouraging. Though you probably don't smuggle snails into France under your breasts. (Trigger alert: not many of these artists are female people.)"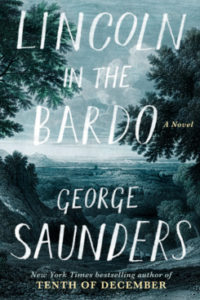 George Saunders, Lincoln in the Bardo: "Wonderful George Saunders has written a wonderful book: Dante meets Walt Whitman meets Samuel Beckett meets St. John of the Cross meets Spoon River Anthology! Lincoln passes his dark night of the soul after his child's death in the company of (unknown to him) a lot of dead people who won't admit they are dead and are thus trapped in the Bardo: the Buddhist state or place between death and life. The oddest book about Lincoln; also very moving. Hang in there, dear reader. Mickey Mouse this is not."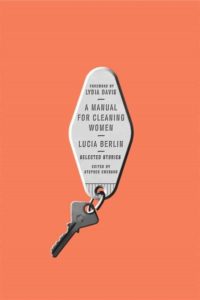 Lucia Berlin, A Manual for Cleaning Women: "True grit. Dive in, stick with it. You'll meet someone exceptional."
---