This morning, I received a marketing email from cool athleisure brand Outdoor Voices, advertising a nice looking set of Cotton Terry Sweats and telling me I should buy them because they are simple, and Henry David Thoreau advocated simplicity. Sure, okay, we all know that, even if "buy new clothes" isn't the first thing that comes to my mind when I think "simplify, simplify, simplify." But before we go any further, here's the ad: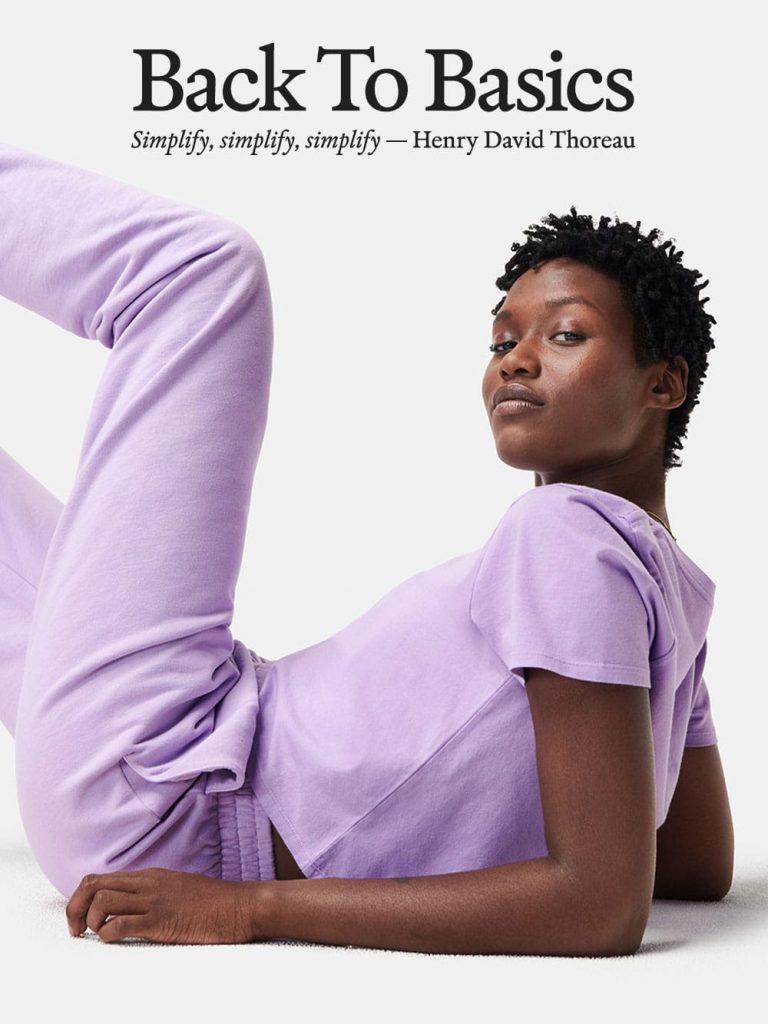 Okay. First of all, what Thoreau actually wrote, in Where I Lived, and What I Lived For, is: this
Our life is frittered away by detail. An honest man has hardly need to count more than his ten fingers, or in extreme cases he may add his ten toes, and lump the rest. Simplicity, simplicity, simplicity! I say, let your affairs be as two or three, and not a hundred or a thousand; instead of a million count half a dozen, and keep your accounts on your thumb nail. In the midst of this chopping sea of civilized life, such are the clouds and storms and quicksands and thousand-and-one items to be allowed for, that a man has to live, if he would not founder and go to the bottom and not make his port at all, by dead reckoning, and he must be a great calculator indeed who succeeds. Simplify, simplify.
Also, I am pretty sure he did not say that "sometimes you have to simplify your wardrobe and go back to the basics," however, in Walden, he did write:
As for Clothing, to come at once to the practical part of the question, perhaps we are led oftener by the love of novelty, and a regard for the opinions of men, in procuring it, than by a true utility. Let him who has work to do recollect that the object of clothing is, first, to retain the vital heat, and secondly, in this state of society, to cover nakedness, and he may judge how much of any necessary or important work may be accomplished without adding to his wardrobe.
Seems like he didn't actually think anybody needed to buy new clothes at all. That said, those sweatpants do look comfy . . . and hey, maybe Emerson's mom would even wash them for me. Okay, where's my wallet?