Women Who Did What They Wanted: A Reading List
C.W. Gortner on Fearless Figures from History
I'm addicted to women who break the rules. I'm not sure where this obsession started, though I tend to trace it to my childhood, when the BBC television series Elizabeth R was being aired and I couldn't get enough of the red-haired, allegedly virgin queen with daddy issues and a phobia of commitment. Growing up in a household of strong-willed women, perhaps the combination of artistic and domestic influences bred in me an insatiable curiosity about women who refuse to do as they are told.
#MeToo's exposure of Hollywood's toxic casting couch, coupled with the calamity of our last election, when our first female Democratic nominee for the presidency was subjected to a heaping round of national misogyny and paranoid suspicion, were harsh reminders that while much may have changed in our enlightened age, much remains the same. As we witnessed the fall of a movie titian who terrorized countless actresses and saw the blustering, ill-qualified Republican opponent stalk our nominee across a debate stage, it was painfully clear that the obstacles women have encountered throughout history are still very much with us.
We all need inspiration in these trying times. The road to equality is rarely straightforward; breaking rules to get our point across has been a tried-and-true weapon in the arsenal since history began. So, let's take a page from these inspiring historical women, who decided to do it their way.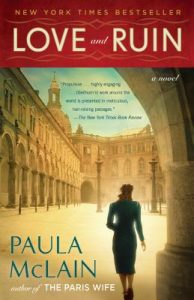 Paula Mclain, Love and Ruin
(Ballantine Books)
Paula Mclain hit the zeitgeist with her massive bestseller The Paris Wife, about famed alcoholic writer Ernest Hemingway's beleaguered first two wives. In Love and Ruin, she turns to feisty Martha Gellhorn, Hemingway's third spouse, whose struggle to reconcile personal fulfillment with her drive to be a successful journalist takes her to Spain during the brutal civil war and onto the blood-soaked beaches of Normandy. Like many of us, Martha must learn by trial and error that we never get to have it all, but she makes the tough choice to have what she deserves.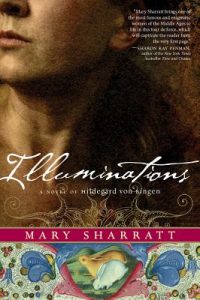 Mary Sharratt, Illuminations
(Mariner Books)
Sharratt always explores unusual women in her novels. Illuminations delves into the philosophical creativity of 12th-century nun and mystic, Hildegard von Bingen. Given over to the claustrophobic Benedictine Order as a child, Hildegard endures rigid enclosure and discovers a direct modem to the divine. She composes songs, writes books, and corresponds with popes and royalty, not to mention founding two monasteries. Centuries after her death, a modern CD of her music became an international hit, so she continues to regale us with her brilliance.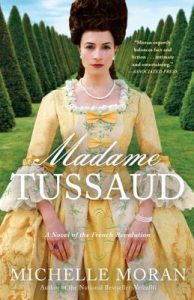 Michelle Moran, Madame Tussaud
(Broadway Books)
The name behind the famous franchise comes to vivid life in Moran's fascinating account. Ambitious and hardworking, Marie Tussaud learns the secrets of wax sculpting at her uncle's atelier and attracts an elite clientele, including doomed Marie Antoinette. Mme. Tussaud gets a heady taste of the glamorous life before the French Revolution comes crashing down on everyone's heads, but she's not one to let a guillotine get in her way. This tale of an intrepid woman who creates her own empire offers all the drama, tragedy, and resilience we could desire.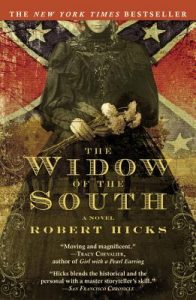 Robert Hicks, The Widow of the South
(Grand Central Publishing)
Hick's devastating novel is based on true events in his hometown, where Carrie, a desolate Confederate wife, transforms her Tennessee plantation into a hospital and cemetery during the Civil War. The immense toll of America tearing itself asunder is crystallized by Carrie's resolve to care for the wounded and bury the dead, punctuated by the arid wisdom of her Creole slave, Mariah. In his saga of two disparate women united by a cause, Hicks excavates the lonely turmoil of our human heart in midst of unprecedented catastrophe.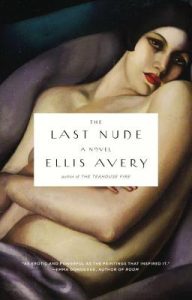 Ellis Avery, The Last Nude
(Riverhead Books)
Sometimes, a girl just wants to paint. Avery's sensual, evocative novel set in post-WWI Paris plunges us into the tumultuous affair between 20th-century figurative painter Tamara de Lempicka and her much-younger muse, Rafaela Fano. With razor-sharp prose, Avery escorts us on a tour of the City of Lights at its most inspiring, even as Rafaela falls prey to her treacherous artist-lover's glossy depictions of her on canvas. Love isn't a happy-ever-after fairytale here. What Avery accomplishes instead is a masterful depiction of how the ambition to succeed at any cost can be more carnal than sex itself.
__________________________________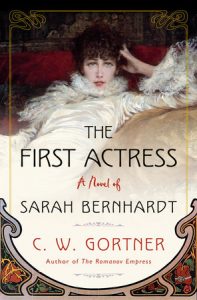 The First Actress by C. W. Gortner is available via Ballantine Books.
---