With the Olympics Canceled, There's Plenty of Time to Read Up on Heroic Moments in Sports
A Reading List From Elise Hooper, From the Waves to the Rink
With the Olympics postponed to July 2021, you might be missing your sports fix. In case you need a taste of the thrill of victory and the agony of defeat, I've compiled a collection of sports books to read this summer. Instead of a torch, light a candle and let the reading marathon begin.
*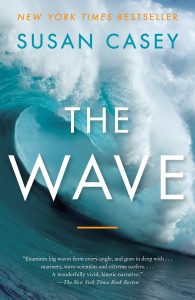 Susan Casey, The Wave (Anchor Books)
In an effort to bring a young and hip vibe to the next Games, surfing is supposed to make its Olympic debut, but until the medals are handed out to men and women competing in shortboard at Japan's Tsurigasaki Beach, you can take a deep dive into the world of big wave surfing in Susan Casey's The Wave. Casey's vivid descriptions of the world's most punishing surf breaks and the superhuman athletes who try to ride them will leave you breathless, but she'll also blow your mind describing the larger implications of rising seas and more big waves.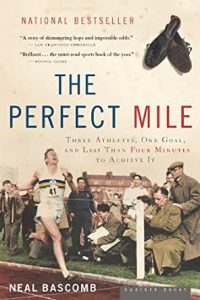 Neal Bascomb, The Perfect Mile (Mariner Books)
During the 1950s, before the swoosh adorned everyone and technology dictated training techniques, the race was on for runners to break the 4-minute mile, a barrier believed by many to be insurmountable. In The Perfect Mile, Neal Bascomb follows three athletes determined to achieve the unachievable and tells a wonderful story of determination and discipline.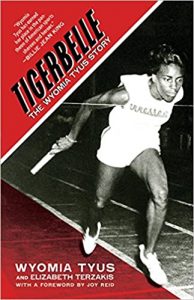 Wyomia Tyus and Elizabeth Terzakis, Tigerbelle: The Wyomia Tyus Story (Edge of Sports)
For another fascinating look at running history, look no further than Tigerbelle: The Wyomia Tyus Story by Wyomia Tyus and Elizabeth Terzakis. The story of Tyus and the Tennessee State Tigerbelles has been likened to The Hidden Figures of women's sports, and the comparison is apt. Though Tyus never graced the cover of a Wheaties box or Sports Illustrated, she and her teammates became an unparalleled force in track and field, breaking barriers, setting records, and challenging the racism and sexism of their era.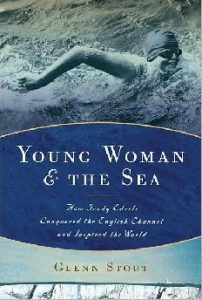 Glenn Stout, Young Woman and the Sea (HMH Books)
For most of us, winning three Olympic medals would be enough, but that was just the warm-up act for Gertrude Ederle, the Brooklyn teenager who President Woodrow Wilson called "America's Best Girl." Ederle's quest to be the first woman to swim the English Channel is brought to life in full harrowing detail. Though few remember her name now, in Glenn Stout's Young Woman and the Sea, he secures Ederle's role as an important trailblazer in sports history.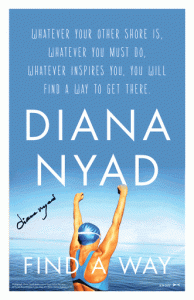 Diana Nyad, Find a Way (Vintage)
Almost a century later, Diana Nyad channels Ederle's willpower in Find a Way, her memoir about her epic odyssey to complete "the impossible dream"—the first unassisted open-water swim from Havana to Key West. But even as Nyad's big personality and relentless commitment splashes over every page, the obstacles appear overwhelming, yet, against the counsel of almost everyone close to her, she never quits.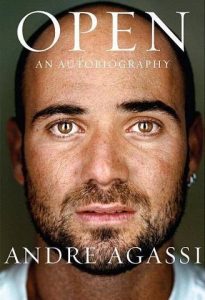 Andre Agassi, Open (Vintage)
During the 1980s and '90s, Agassi appeared determined to transform the world of tennis from its Pimm's-drinking stodginess into a younger, wilder, acid-washed denim-shorts-wearing version of itself, but his iconoclasm disguised deep insecurities and a complicated connection with the sport to which he'd dedicated his life. In Open, Agassi goes beyond the hairpiece (yes, that straggly mullet was fake) to reveal his demons—the strained relationship with his demanding dad, his drug usage and failed marriage to Brooke Shields—and the resulting redemption makes this memoir a winner.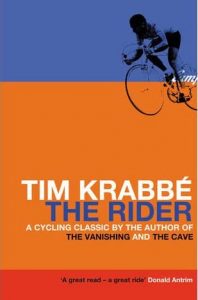 Tim Krabbé, The Rider ( Bloomsbury)
The Rider by Tim Krabbé puts you smack dab on a bike in the middle of the fictional Tour de Mont Aigoual, "the sweetest, toughest race of the season." You don't need to be a cyclist for the intimacy and charm of this spare 160-page novel to win you over—and let's face it, there are worse ways to pass the time than imagining yourself touring France.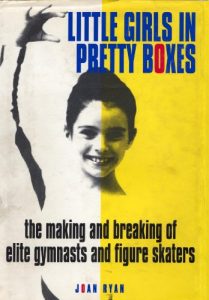 Joan Ryan, Little Girls in Pretty Boxes (Grand Central Publishing)
Originally published in 1995, Joan Ryan's Pretty Girls in Little Boxes generated controversy for exposing the exploitative side of training Olympic gymnastics and figure skating hopefuls—the eating disorders, the injuries, the verbal and physical abuse—but despite the outrage the book created, little changed. Sprint ahead to 2018, when Larry Nassar, former USA Gymnastics national team doctor, was sentenced to 175 years in a Michigan state prison for sexually abusing the women whose care had been entrusted to him, and Ryan's book looks prescient. Reissued in 2018 with a foreword written by Olympic gymnastics champion Jamie Dantzscher, it remains a relevant and cautionary story.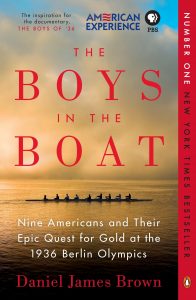 Daniel James Brown, The Boys in the Boat (Penguin Books)
"Swing" refers to the moment when everyone in a boat is rowing in unison, but in literature, it could also mean that feeling we get as readers when a book's characters, setting, structure, and prose come together and a great story flows. In The Boys in the Boat, Daniel James Brown achieves this; from the resilience of the young rowers struggling to find their way through the hard times of the 1930s, the dramatic setting of the 1936 Olympics in Nazi Berlin, and the poetic descriptions of boatbuilding and rowing technique, this is a wonderful balance of history, art, and sport.
Ginny Gilder, Course Correction (Beacon Press)
In her memoir Course Correction, Ginny Gilder charts her path to the Olympics by focusing on her collegiate rowing years during the early years of Title IX, an interesting and underreported period of athletic history. Short and asthmatic, when Gilder arrived at Yale, her desire to row appeared misdirected, but what she lacked in height and experience, she made up for with motivation and heart. It's her passion for pushing beyond limits that makes her journey to the Los Angeles Games of 1984 and beyond so satisfying.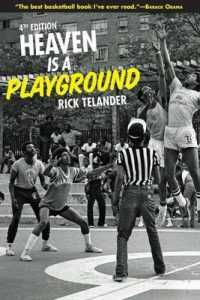 Rick Telander, Heaven is a Playground (Sports Publishing LLC)
Barack Obama has called Heaven is a Playground by Rick Telander the best book on basketball for good reason. In the early 1970s, Rick Telander, a white Midwesterner, arrives in Flatbush, Brooklyn, with a plan to write an article about the urban street basketball scene. Instead, he stays for the whole summer and then returns again to coach a group of the kids, the Subway Stars, through a local recreational playground league, even living with the boys at some points. Telander's story reflects the importance of community, hope, and ambition while remaining clear-eyed about the challenges facing inner-city kids.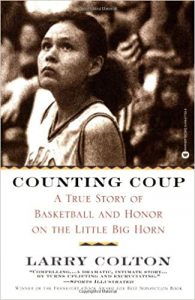 Larry Colton, Counting Coup (Grand Central Publishing)
In another account of how basketball plays represents a possible way out of poverty and hardship, Larry Colton's Counting Coup introduces us to Sharon LaForge, a talented high-school Crow player with the athletic potential to leave the reservation on a college scholarship. The contrast between LaForge's discipline on court and the messiness of her private life creates a powerful tension and shows the complexity many Native American youth face trying to keep one foot in their indigenous culture and the other in mainstream American life.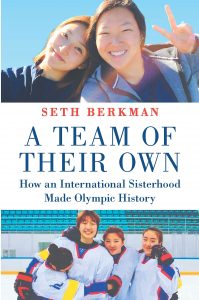 Seth Berkman, A Team of Their Own (Hanover Square Press)
And if you're more of a Winter Olympics fan, here's one more: In A Team of Their Own: How an International Sisterhood Made Olympic History, Seth Berkman captures the Olympic spirit beautifully by describing how an unlikely women's South Korean hockey team came together a couple of weeks before the 2018 PyeongChang Olympics. Its roster, bolstered with women of Korean descent from the United States and Canada, suddenly added players from North Korea. Like most sports books, this isn't really about sports; it's about identity, belonging, friendship, and culture—in other words, all the things we love about the Olympics.
__________________________________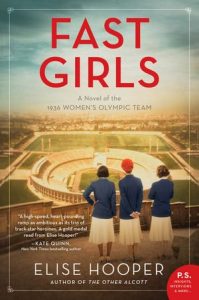 Elise Hooper's novel Fast Girls comes out in July from William Morrow.
---