Who Would Win in a Great Literary Bake-Off?
It's Madeleines vs. Gingerbread vs. Eternal Cakes. . .
Everyone knows that The Great British Baking Show is healthy viewing for writers. And everyone also knows that all books are healthy reading for bakers—except maybe that old classic How to Poison Your Friends or similar. But in an attempt to create a literary version of all-time-top-ten TV show The Great British Bake Off (if only it were based on a book, but alas, it's reality television), I sought out a few of the best baked goods in literature. So which would win a literary bake-off? (As always, feel free to nominate your own favorite literary confections in the comments.)
CAKE WEEK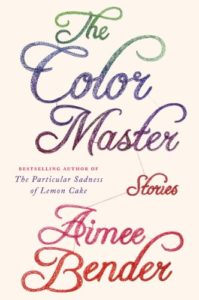 The cake in Aimee Bender's "The Devourings" (from The Color Master)
This cake, which has been enchanted by a witch to instantly become whatever flavor its current owner wants it to be, and also can never be fully eaten, is a relatively minor detail in this story about a woman who marries an ogre—until the end, when the eternal cake outlasts everything else in the universe except darkness itself.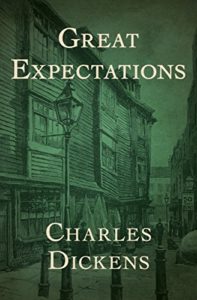 Miss Havisham's mouldering wedding cake, from Charles Dickens's Great Expectations
No word on what flavor it was when fresh, but the jilted Miss Havisham's "bride-cake" now appears quite unappetizing to our hero:
An epergne or centre-piece of some kind was in the middle of this cloth; it was so heavily overhung with cobwebs that its form was quite undistinguishable; and, as I looked along the yellow expanse out of which I remember its seeming to grow, like a black fungus, I saw speckled-legged spiders with blotchy bodies running home to it, and running out from it, as if some circumstance of the greatest public importance had just transpired in the spider community. . .
"It's a great cake. A bride-cake. Mine!"
Oh, dear.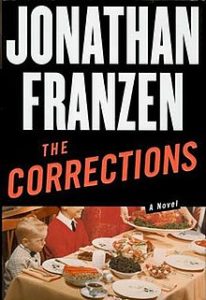 The chocolate peppermint cupcakes in Jonathan Franzen's The Corrections
There's a lot of bad food in The Corrections, and at least one piece of salmon that has definitely turned, but Melissa's cupcakes are not bad. I mean, they're bad in the sense that they completely ruin Chip's life, but that's only because they're so delicious—"full of butter and frosted with a butter frosting" with a hint of "a faint buttery peppermint." I could do with some life-ruining cupcakes any day of the week if they've got that much butter in them.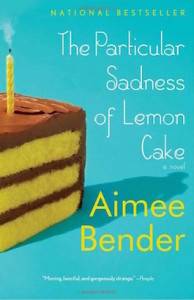 Rose Edelstein's mother's lemon-chocolate cake, from Aimee Bender's The Particular Sadness of Lemon Cake
To be fair, it's really Rose who is exceptional, tasting as she can her mother's feelings in said cake. "I could absolutely taste the chocolate," she tells us, "but in drifts and traces, in an unfurling, or an opening, it seemed that my mouth was also filling with the taste of smallness, the sensation of shrinking, of upset . . . None of it was a bad taste, so much, but there was a kind of lack of wholeness to the flavors that made it taste hollow, like the lemon and chocolate were just surrounding a hollowness." And not even the cool kind of hollowness that hides an exciting mini-cake or similar.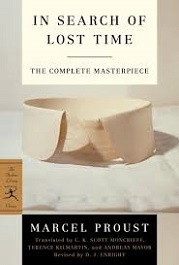 The famous memory madeleine, from Proust's In Search of Lost Time
The most famous baked good in literature is undoubtedly Proust's madeleine (which, yes, is technically a tiny cake), doubled in memory from the beginning of the epic novel to the end. It is also the most famous example of "involuntary memory." In case you've never read it:
No sooner had the warm liquid mixed with the crumbs touched my palate than a shudder ran through me and I stopped, intent upon the extraordinary thing that was happening to me. An exquisite pleasure had invaded my senses, something isolated, detached, with no suggestion of its origin. And at once the vicissitudes of life had become indifferent to me, its disasters innocuous, its brevity illusory—this new sensation having had on me the effect which love has of filling me with a precious essence; or rather this essence was not in me it was me. . . . Whence did it come? What did it mean? How could I seize and apprehend it? . . . And suddenly the memory revealed itself. The taste was that of the little piece of madeleine which on Sunday mornings at Combray (because on those mornings I did not go out before mass), when I went to say good morning to her in her bedroom, my aunt Léonie used to give me, dipping it first in her own cup of tea or tisane. The sight of the little madeleine had recalled nothing to my mind before I tasted it. And all from my cup of tea.
The fact that the famous madeleine was originally a piece of toast does not dim the romance. Or, well, it only dims it a little.
And the star baker is: Sorry Proust. I have to go with Aimee Bender, for the eternal cake from "The Devourings." Because it can be any kind of cake at a moment's notice. And because it's eternal.
BREAD WEEK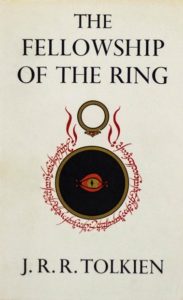 Lembas from J. R. R. Tolkien's The Lord of the Rings trilogy
Elven lembas (or way bread) is an extremely efficient and tasty meal—it strengthens the will and nourishes the body, even if it does not exactly quench the desire for "real" food.
"Eat a little at a time," the Elves caution, "and only at need. For these things are given to serve you when all else fails. The cakes will keep sweet for many many days, if they are unbroken and left in their leaf wrappings, as we have brought them. One will keep a traveller on his feet for a day of long labour, even if it be one of the tall Men of Minas Tirith."
But lembas should only rarely be given to men or hobbits or other morals, "for it is said that, if mortals eat often of this bread, they become weary of their mortality, desiring to abide among the Elves, and longing for the fields of Aman, to which they cannot come."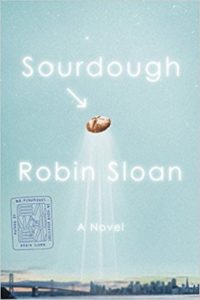 The singing sourdough from Robin Sloan's Sourdough
What can I say? Singing, sentient sourdough starter makes the best bread. Obviously. As Lois herself put it: "That bread was life."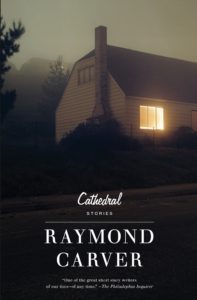 The baker's hot cinnamon rolls and black bread from Raymond Carver's "A Small Good Thing" (in Cathedral)
Carver's wrenching short story opens with a mother ordering a cake for her son's eighth birthday from a terse, discomfiting baker. But when her son is hit by a car, she forgets to cancel the order, or pick it up, and the baker, unknowing, begins to harass the family, calling at all hours while they wait by their son's bedside. As in many Carver stories, the darkness is cut through at the end with a little bit of grace: here in the form of cinnamon rolls and good bread:
"You probably need to eat something," the baker said. "I hope you'll eat some of my hot rolls. You
have to eat and keep going. Eating is a small, good thing in a time like this," he said.
He served them warm cinnamon rolls just out of the oven, the icing still runny. He put butter on the table and knives to spread the butter. Then the baker sat down at the table with them. He waited. He waited until they each took a roll from the platter and began to eat. "It's good to eat something," he said, watching them. "There's more. Eat up. Eat all you want. There's all the rolls in the world in here."
They ate rolls and drank coffee. Ann was suddenly hungry, and the rolls were warm and sweet. She ate three of them, which pleased the baker. Then he began to talk. They listened carefully. Although they were tired and in anguish, they listened to what the baker had to say. They nodded when the baker began to speak of loneliness, and of the sense of doubt and limitation that had come to him in his middle years.He told them what it was like to be childless all these years. To repeat the days with the ovens endlessly full and endlessly empty. The party food, the celebrations he'd worked over. Icing knuckle-deep. The tiny wedding couples stuck into cakes. Hundreds of them, no, thousands by now. Birthdays. Just imagine all those candles burning. He had a necessary trade. He was a baker. He was glad he wasn't a florist. It was better to be feeding people. This was a better smell anytime than flowers.
"Smell this," the baker said, breaking open a dark loaf. "It's a heavy bread, but rich." They smelled it, then he had them taste it. It had the taste of molasses and coarse grains. They listened to him. They ate what they could. They swallowed the dark bread. It was like daylight under the fluorescent trays of light. They talked on into the early morning, the high, pale cast of light in the windows, and they did not think of leaving.
And the star baker is: Raymond Carver's black bread. What can I say—I like my bread epiphanic.
BISCUIT WEEK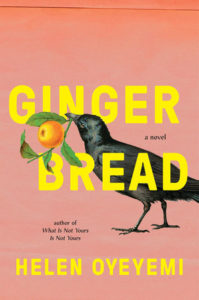 The mysterious gingerbread in Helen Oyeyemi's Gingerbread
"Harriet Lee's gingerbread is not comfort food," we are told at the beginning of this novel.
There's no nostalgia baked into it, no hearkening back to innocent indulgences and jolly times at nursery. It is not humble, nor is it dusty in the crumb. . . . A gingerbread addict once told Harriet that eating her gingerbread is like eating revenge. "It's like noshing on the actual and anatomical heart of somebody who scarred your beloved and thought they'd get away with it," the gingerbread addict said. "That heart, ground to ash and shot through with darts of heat, salt, spice, and sulfurous syrup, as if honey was measured out, set ablaze, and trickled through the dough along with the liquefied spoon."
Which does not even begin to address how dangerous it can be.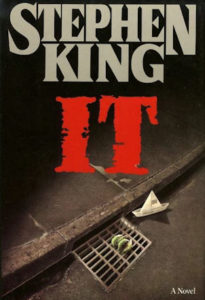 The fortune cookies in Stephen King's It
No. These fortune cookies are very, very bad. They are inedible, Mary! And are they even biscuits? Controversial! They have terrible things inside of them, but also, most of them aren't even folded correctly.
And the star baker is: Helen Oyeyemi, because who doesn't want a piece of gingerbread that tastes like eating the heart of your enemies?
PASTRY WEEK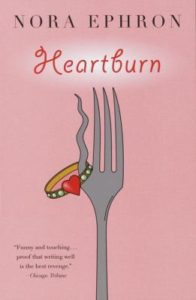 The key lime pie in Nora Ephron's Heartburn
"If I had it to do over again, I would have made a different kind of pie. The pie I threw at Mark made a terrific mess, but a blueberry pie would have been even better, since it would have permanently ruined his new blazer, the one he bought with Thelma. But Betty said bring a key lime pie, so I did." Helpfully, Ephron also includes a recipe for said pie, which can be either thrown or eaten to ward of the failed-marriage-doldrums.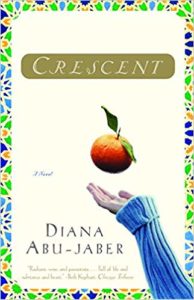 The baklava in Diana Abu-Jaber's Crescent
You know what's hard to make? Baklava. Especially when you have to roll your own sheets. Here's a description of Sirine making it in Nadia's Café that you won't soon forget:
Mondays are for baklava, which she learned to make by watching her parents. Her mother said that a baklava-maker should have sensitive, supple hands, so she was in charge of opening and unpeeling the paper-thin layers of dough and placing them in a stack in the tray. Her father was in charge of pastry-brushing each layer of dough with a coat of drawn butter. It was systematic yet graceful: her mother carefully unpeeling each layer and placing them in the tray where Sirine's father painted them. It was important to move quickly so that the unbuttered layers didn't dry out and start to fall apart. This was one of the ways that Sirine learned how her parents loved each other- their concerted movements like a dance; they swam together through the round arcs of her mother's arms and her father's tender strokes. Sirine was proud when they let her paint a layer, prouder when she was able to pick up one of the translucent sheets and transport it to the tray- light as raw silk, fragile as a veil.
On Tuesday morning, however, Sirine has overslept. She's late to work and won't have enough time to finish preparing the baklava before starting breakfast. She could skip a day of the desserts and serve the customers ice cream and figs or coconut cookies and butter cake from the Iranian Shusha Bakery two doors down. But the baklava is important—it cheers the students up. They close their eyes when they bite into its crackling layers, all lightness and scent of orange blossoms.
And Sirine feels unsettled when she tries to begin breakfast without preparing the baklava first; she can't find her place in things. So finally she shoves the breakfast ingredients aside and pulls out the baklava tray with no idea of how she'll find the time to finish it, just thinking: sugar, cinnamon, chopped walnuts, clarified butter, filo dough . . .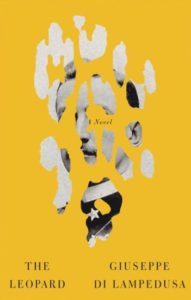 The "macaroni pie" in Giuseppe Tomasi di Lampedusa's The Leopard
The translation "Macaroni pie" doesn't really describe this famous Sicilian meat pie, the timballo, a savory dish with a sweet pastry crust:
The appearance of those monumental dishes of macaroni was worthy of the quivers of admiration they evoked. The burnished gold of the crusts, the fragrance of sugar and cinnamon they exuded, were but preludes to the delights released from the interior when the knife broke the crust; first came a mist laden with aromas, then chicken livers, hard-boiled eggs, sliced ham, chicken and truffles in masses of piping-hot, glistening macaroni, to which the meat juice gave an exquisite hue of suede. (Translation by Archibald Colquhoun)
No soggy bottoms in sight.
And the star baker is: When in doubt, go with the pie that doubles as a weapon.
DESSERT WEEK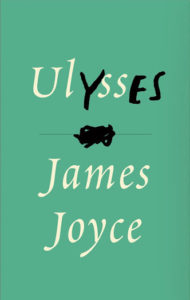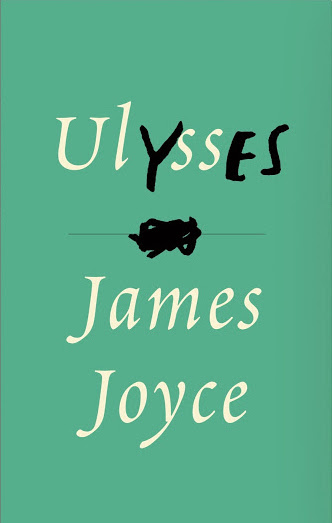 Gerty's Queen Ann's Pudding, in James Joyce's Ulysses
We all know what Leopold Bloom really wants. The most famous food-related moment is of course the note that he "ate with relish the inner organs of beasts and fowls. He liked thick giblet soup, nutty gizzards, a stuffed roast heart, liver slices fried with crustcrumbs, fried hencod's roes. Most of all he liked grilled mutton kidneys which gave to his palate a fine tang of faintly scented urine." Yum! But there's also this mention of Gerty's pudding, which I have to say sounds fairly better:
Her griddlecakes done to a golden-brown hue and queen Ann's pudding of delightful creaminess had won golden opinions from all because she had a lucky hand also for lighting a fire, dredge in the fine self-raising flour and always stir in the same directions, then cream the milk and sugar and whisk well the white of eggs though she didn't like the eating part when there were many people that made her shy and often she wondered why you couldn't eat something poetical like violets or roses. . .
Some violets on the top would be nice, actually.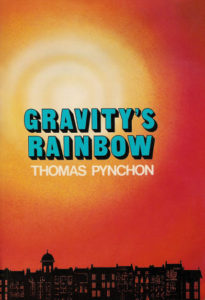 Everything and anything banana, from Thomas Pynchon's Gravity's Rainbow
Behold, if you even can, the epic banana breakfast (which could also be an epic banana dessert, okay) from Gravity's Rainbow:
With a clattering of chairs, upended shell cases, benches, and ottomans, Pirate's mob gather at the shores of the great refectory table, a southern island well across a tropic or two from chill Corydon Throsp's mediaeval fantasies, crowded now over the swirling dark grain of its walnut uplands with banana omelets, banana sandwiches, banana casseroles, mashed bananas molded into the shape of a British lion rampant, blended with eggs into batter for French toast, squeezed out a pastry nozzle across the quivering creamy reaches of a banana blancmange to spell out the words C'est magnifique, mais ce n'est pas la guerre (attributed to a French observer during the Charge of the Light Brigade) which Pirate has appropriated as his motto . . . tall cruets of pale banana syrup to pour oozing over banana waffles, a giant glazed crock where diced bananas have been fermenting since the summer with wild honey and muscat raisins, up out of which, this winter morning, one now dips foam mugsfull of banana mead . . . banana croissants and banana kreplach, and banana oatmeal and banana jam and banana bread, and bananas flamed in ancient brandy Pirate brought back last year from a cellar in the Pyrenees also containing a clandestine radio transmitter.
Talk about a showstopper.
And the star baker is: No winner this week. Try again when you've brought me some candied violets.
CANDY WEEK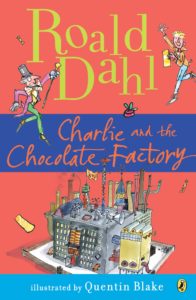 Willy Wonka's Everlasting Gobstoppers, from Roald Dahl's Charlie and the Chocolate Factory
I've never seen the bakers make candy like this: marble-sized hard candies with a magnificent property: "you can suck it and suck it and suck it and suck it and suck it and it will never get any smaller!" At least according to Mr. Wonka himself, who also asserts that "they taste terrific! And they change color once a week! And they never get any smaller! They never disappear! NEVER!" Okay buddy, okay. They're great, we agree!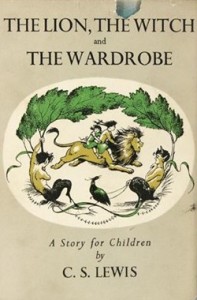 Turkish Delight from C. S. Lewis's The Lion, the Witch, and the Wardrobe
Let's be real: Turkish Delight is not that good. At least so I've heard. But I'm fairly confident that it's not good enough for Edmund to completely throw over his entire family just to keep eating it—but then again, it's "the best Turkish Delight. Each piece was sweet and light to the very center and Edmund had never tasted anything more delicious." And well, also it's magic Turkish Delight from the pantry of the White Witch. The books' obsession with the stuff may be because the candy, extremely popular in late Victorian England, has never really been successfully manufactured outside of its country of origin, so it was very exotic—and also a reminder of Christmas realities during wartime. "In Narnia, it is "always winter but never Christmas," a product of the White Witch's evil magic," Cara Strickland writes. "When the White Witch asks Edmund what he'd like best to eat, it's entirely possible that Lewis was answering for him: the candy that would be most difficult and expensive to obtain. Edmund isn't just asking the witch for candy, he's essentially asking her for Christmas, too."
And the star baker is: I mean, we have to go with Christmas, right?
---