You know writers. They obsess over comma placement. They can re-write a sentence a thousand times without being satisfied. And they always have to have the final word. For people whose lives revolved so much around language, what did they (or their loved ones) choose for their eternal resting place? (For the record, I think I'd like mine to read: "Hey you kids, get off my lawn!") Here are some of the best ones out there.
*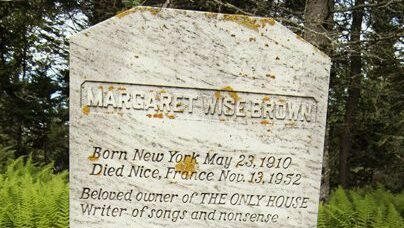 Margaret Wise Brown
The beloved author of Goodnight Moon absolutely did not want her children's book titles anywhere near her burial ground. She had had enough of them in life! Instead, she specifically requested that her tombstone read: "Writer of songs and nonsense."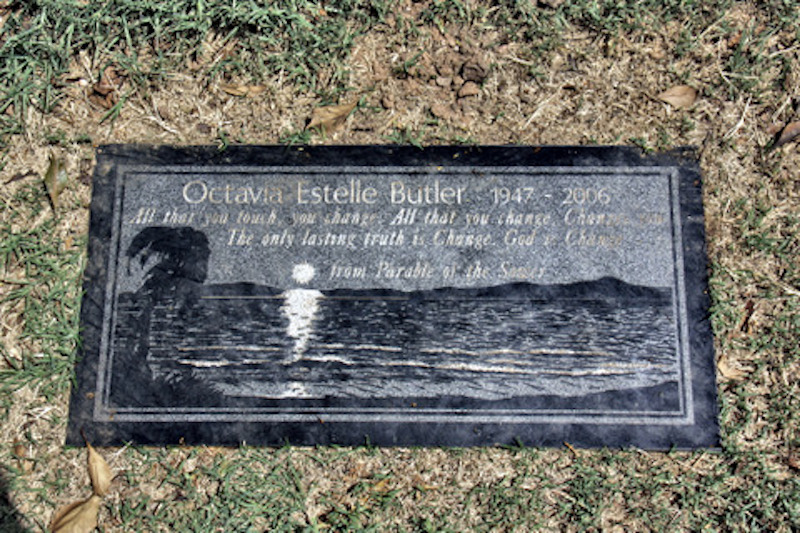 Octavia Butler
In Octavia Butler's novels, she invents something called the Earthseed religion. The crux of said religion, from Parable of the Sower, is a perfect farewell: "All that you touch, you change. All that you change, Changes you. The only lasting truth is Change. God is Change."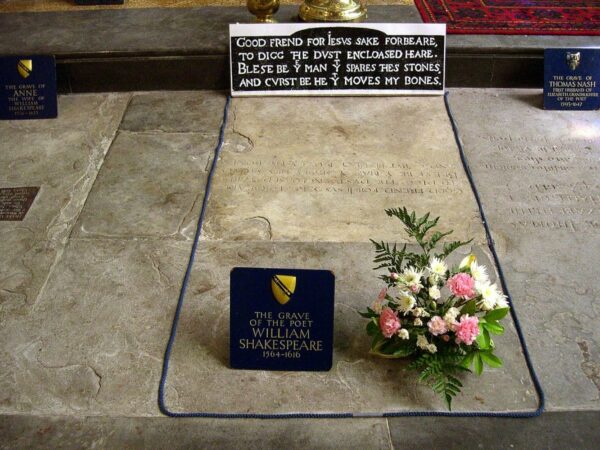 William Shakespeare
Apparently relic hunting was big in Shakespeare's day. He was afraid his grave would be disturbed, given his rock star status, so he allegedly penned this poem, which is also a curse! It says: "Good friend for Jesus sake forbear, / To dig the dust enclosed here. / Blessed be the man that spares these stones. And cursed be he that moves my bones."

Robert Frost
In the Frost poem "The Lesson for Today," he explicitly requested this be his epitaph: "And were an epitaph to be my story / I'd have a short one ready for my own. / I would have written of me on my stone: / I had a lover's quarrel with the world."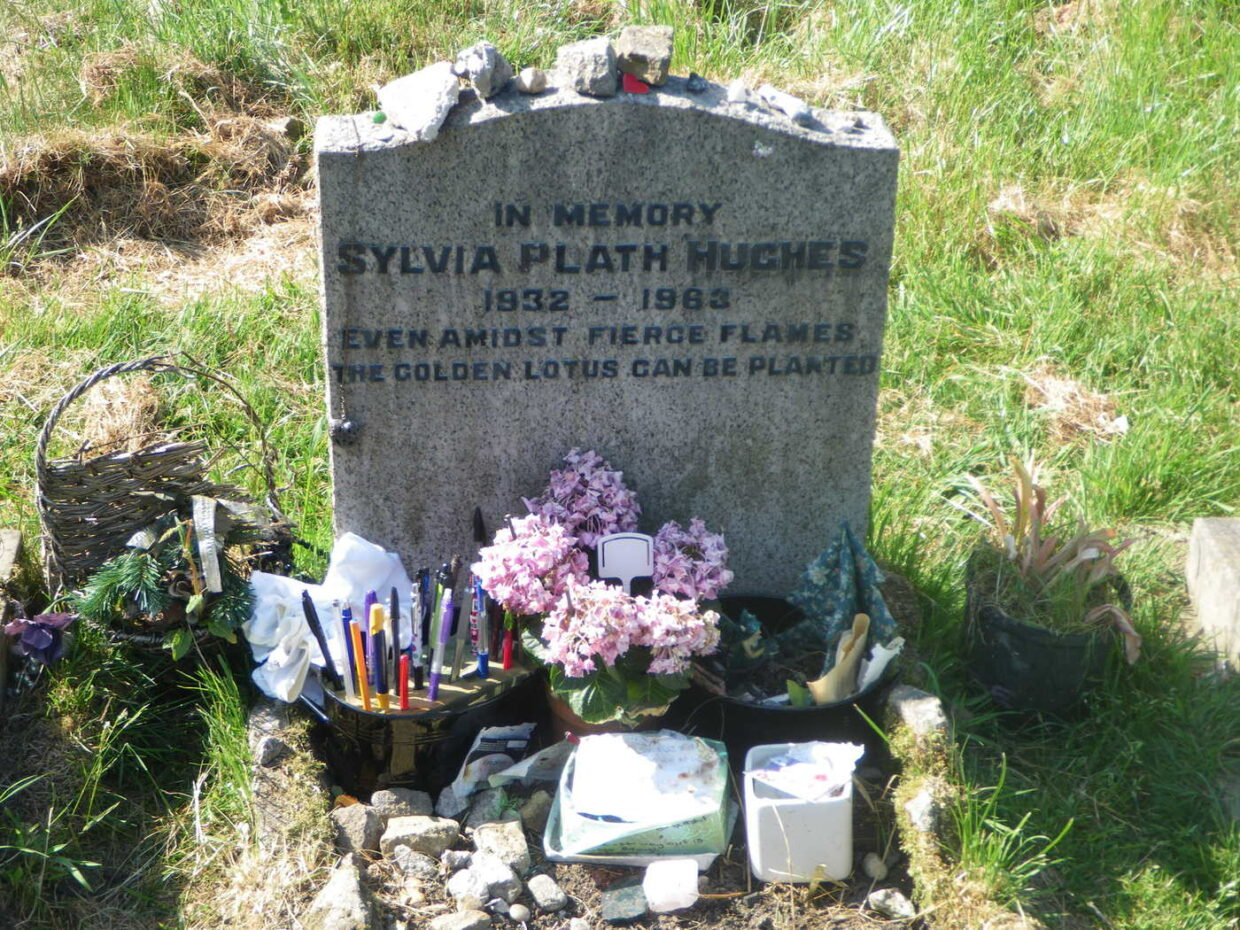 Sylvia Plath
Sylvia Plath's cheating husband, the poet Ted Hughes, chose this one. It reads: "Even amidst fierce flames / the Golden Lotus can be planted." These lines are, curiously enough, from a classic of Chinese literature, Wu Cheng'en's Monkey: Journey to the West. The full quote is actually, "Even in the midst of fierce flames the Golden Lotus may be planted. The Five Elements compounded and transposed, and put to new use."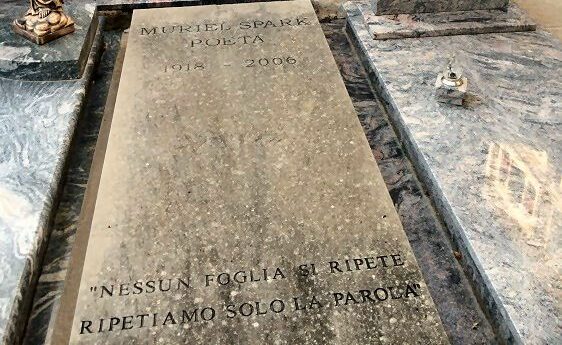 Muriel Spark
Muriel Spark, author of The Prime of Miss Jean Brodie (and my personal favorites The Driver's Seat and The Girls of Slender Means), was celebrated for her dry wit and wisdom. She knew how to hold the pen like a knife! Buried in Italy, the quote here translates to "No leaf repeats itself. Let's just repeat the word."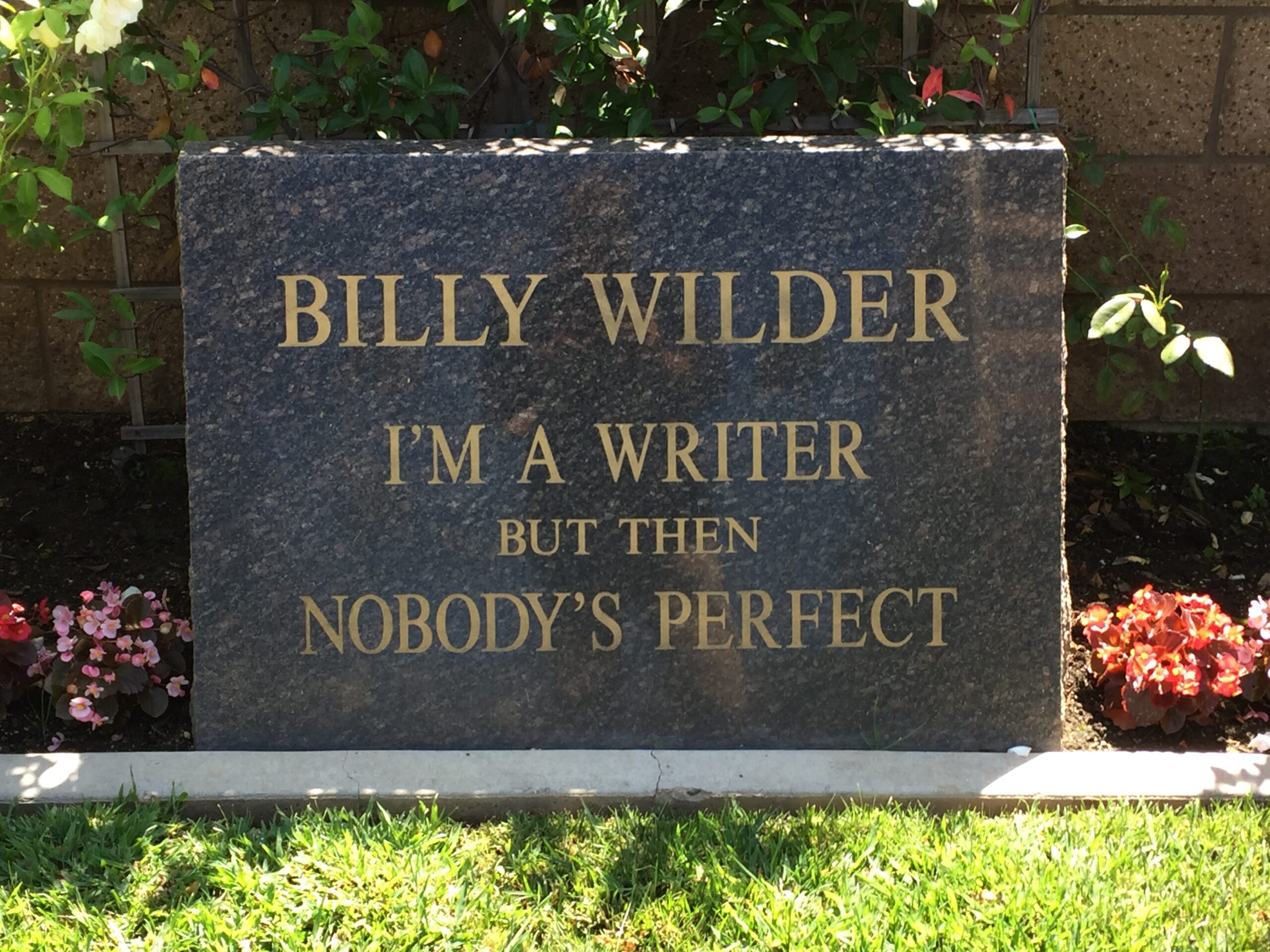 Billy Wilder
Classic Billy Wilder—of Some Like It Hot and Sunset Boulevard fame—still making us chuckle in the end.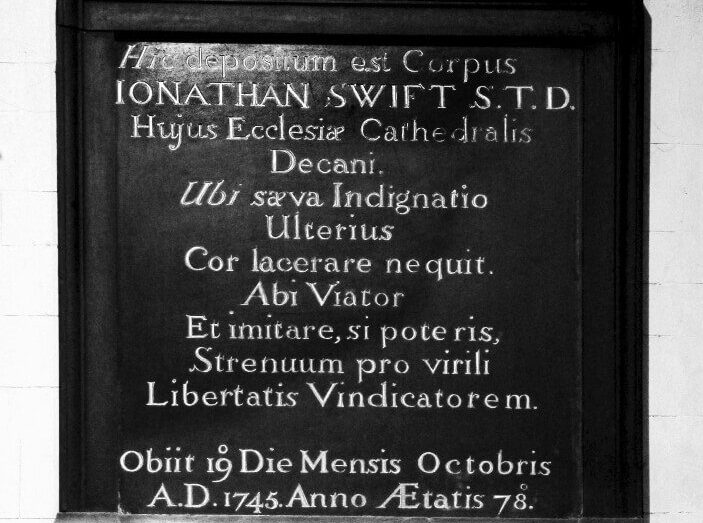 Jonathan Swift
Satirists write the best epitaphs… and are maybe the most sensitive writers?  Jonathan Swift, author of Gulliver's Travels, left instructions for his words to be gilded and placed above his grave. Translated, it reads: "Here is laid the body of Jonathan Swift… where savage indignation can no longer tear his heart." Aw.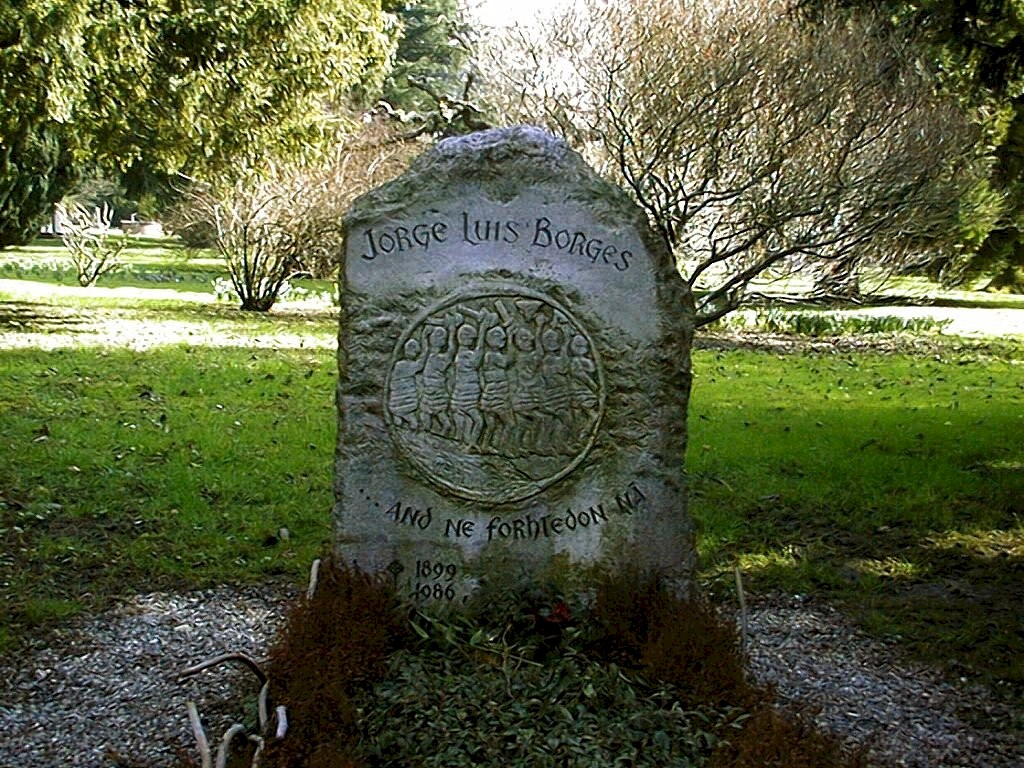 Jorge Luis Borges
Under this very cool grave illustration that is befitting only of Jorge Luis Borges, there is a phrase from the Old English poem Battle of Maldon. It translates to: "Do not fear at all."
Dorothy Parker
Of course Dorothy Parker—hilarious writer, critic, and hater of Winnie-the-Pooh— wanted her epitaph to say "Excuse my dust." Of course!