What We Loved This Week
The Lit Hub Staff on Kurt Vonnegut, Skyscraper, The Big Sleep, and more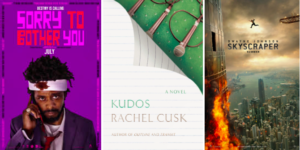 This weekend I saw perhaps the strangest double bill of my relatively short life: Boots Riley's debut film Sorry to Bother You and Skyscraper, starring Dwayne "The Rock" Johnson. (Okay, to be fair, technically I watched them over the course of two days). Sorry to Bother You is a phantasmagoric satire of art, capitalism, and the life/work collapse embraced by companies like WeWork; Skyscraper is the movie where the Rock fights a building. I enjoyed both very much. I also finished Kudos, the final installment in Rachel Cusk's Outline trilogy, and have been feeling bereft ever since.
–Jess Bergman, Features Editor
Article continues after advertisement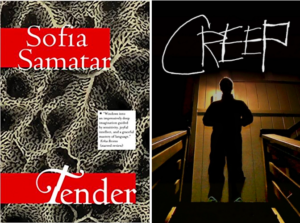 I'm bringing a mixed bag of monsters this week; I just finished Sofia Samatar's brilliant short story collection Tender. It's full of good stuff: monsters, lovers, ghouls, astronauts, academics. Some of the stories felt like they had a little too much packed into a tight space, but Tender still hits hard. Parts of the book made me laugh and others made me tear up. Get you a book that can do both, and if you like Kelly Link, Kate Bernheimer, and others of their ilk, make that book Tender. As a bonus, Samatar shouts out several other authors in the acknowledgments, forming a sort of further reading list. Her list includes Kuzhali Manickavel, one of my favorite "weird" writers who isn't nearly well-known enough and has several stories floating around the internet. In other monsters, I recently re-watched Patrick Brice's found-footage horror comedy Creep. It might not be for everyone—some folks seem to think it's too smart-alecky or not "horror" enough, but if you want to be haunted by a wolf mask named Peachfuzz, it's worth checking out.
–Miriam Kumaradoss, Editorial Fellow
Occasionally I've been lucky to be in audience when a breakthrough becomes public. Two decades ago this spring I took the T out to Jhumpa Lahri's first public event at the Brookline Booksmith, Interpreter of Maladies was just a week old. As she read, all forty of us held our breath. So much longing balanced on such delicately beautiful sentences. A few years ago, I got to hear Solmaz Sharif and Ocean Vuong read at the NYU Paris program before their first books came out. It was like dueling arias of the after-life of family loss. This week, I had this lucky feeling again hearing Zadie Smith and Nick Laird talk and read from their new books—both called Feel Free—at Shakespeare & Co. Seeing Smith has always been energizing, a chance to witness intelligence enacted in real time, not unlike dancing. Laird's new poems, Feel Free, are beauty as a clap. As a poet, he's always expertly wielded form, like a suit wearer of a certain age who un-self-consciously folds a perfect pocket square. These latest poems puts the biggest challenge to that poise yet, writing, as they do, of love and fatherhood, grief and the loss of a parent, the first intimations of physical vulnerability. They sound free, yet they are contained in forms that almost any other poet would find a hemline too skinny. Hearing them made me glad to be alive, to have the chance to feel, and to have a poet who so generously elicits the great fires, and then also gives you such exquisite flues to contain that reaction in the dignity of sound. You don't have to state what they say, they simply are those things, more than records—the trace of a mind's reaction. I believe we'll be reading them for a long time.
–John Freeman, Executive Editor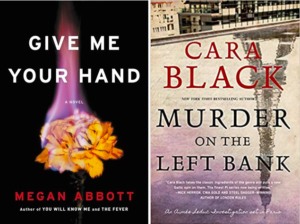 This week I've been far too busy attending book releases to actually read anything. On Monday, I went to a signing for Megan Abbott's Give Me Your Hand; Megan Abbott was in conversation with Sarah Weinman for a wide-ranging discussion on the intersection of feminism and crime writing that had many wonderful sound bites, none of which I currently remember. Then on Wednesday, I interviewed Cara Black about her new Aimee Leduc mystery, Murder On The Left Bank, at the Mysterious Bookshop. This weekend, I'm headed to Austin to see family, and I'm looking forward to reading something difficult on the plane—there's nothing like being stuck on a plane for hours to make it easier to get into a challenging work of history. Plus, then I look super impressive to the other passengers.
–Molly Odintz, CrimeReads Associate Editor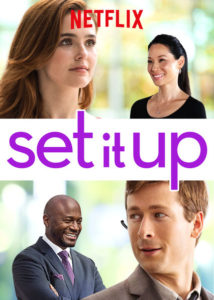 I've been nostalgic for rom coms from the early 2000s. It was a peak time for them. You know, the movies with Sandra Bullock or Meg Ryan or Kate Hudson, and Judy Greer always playing somebody's best friend. Recently I've been disappointed with rom coms. Yes, on some level, they're all ridiculous, but the ones coming out these days (or at least the ones I've seen) all feel kind of shallow, too. Like we're not being given enough of the story, so we don't find it believable that the main characters are in love. Or like they were trying too hard to be artsy. Or they're just written badly. If you agree with me, you'll cancel whatever plans you had tonight and go home and watch Set It Up on Netflix instead (and then read this essay on the philosophy of the romantic comedy). It's about two overworked assistants who decide to set their bosses up so they have more free time. It's funny and silly but surprisingly substantial. It's sort of like if The Devil Wears Prada had involved Anne Hathaway playing matchmaker for Meryl Streep. Except Meryl Streep is Lucy Liu. And Anne Hathaway is Lea Thompson's real-life daughter. And Glen Powell and Taye Diggs are also there. And Tituss makes an appearance as a man who just loves love and succulents. (Relatable.) I've seen it twice in the past 72 hours, and you shouldn't be surprised if this is in What We Loved This Week next week, too.
–Katie Yee, Book Marks Assistant Editor
Last month, as my sixteen-year-old brother was failing his high-school mathematics course, he read 12 Kurt Vonnegut novels in a meager two weeks. Although perhaps he would have passed mathematics if he hadn't decided to conquer Vonnegut's entire anthology, he inspired me to read Mother Night for the first time. I finished it this week and I must say, I was thoroughly impressed with the comedy dressed in a supposed war criminal's confessions.
–Asha Simon, Lit Hub Intern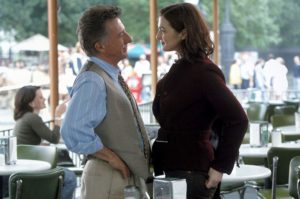 This week with any spare time I could find I was collecting and watching legal dramas/thrillers with an eye toward an exhaustive and highly scientific ranking of these movies forthcoming on CrimeReads, which means I had the great pleasure of watching and dwelling at length upon the 2003 John Grisham adaptation, Runaway Jury, not to be confused with the inferior 1999 film (also a John Grisham adaptation, I assume), Runaway Bride, which in truth I did also watch recently, although not exactly this week, and not in a way I would be likely to brag about here in the august pages of Literary Hub, a site that has yet to launch it's Rom Com spinoff site, despite my many written pleas. I guess I'll just have to make do with our crime site and with the many beautiful hours it has allowed me to spend thinking about that scene where Dustin Hoffman and Rachel Weisz are at Cafe du Monde in New Orleans, eating beignets and talking jury tampering.
–Dwyer Murphy, Crime Reads Senior Editor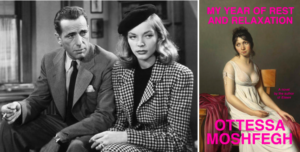 I've been on a Bogie and Bacall buzz this week, starting with the 1944 Howard Hawks-helmed, William Faulkner-scripted adaptation of Hemingway's To Have and Have Not—in which a then nineteen-year-old movie debutant Lauren Bacall steals every moment of every scene she's in—and continuing with the 1946 (also Howard Hawks-helmed and William Faulkner-scripted) adaptation of Raymond Chandler's The Big Sleep—which is amazing for myriad reasons, not the least of which is this famously innuendo-laden "horse racing" conversation. Speaking of racing, I'm racing through Ottessa Moshfegh's My Year of Rest and Relaxation—a darkly comic and bizarrely compelling novel about a young New York woman's attempts to medicate herself into a state of hibernation.
–Dan Sheehan, Book Marks Editor
---