What We Loved This Week
The Lit Hub Staff on Killer Mermaids, Magic: The Gathering, and more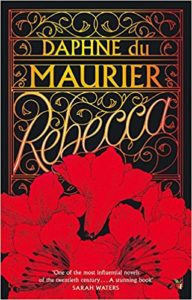 I spent last weekend at my grandparents' house by the Jersey shore, reading about a very different (and admittedly much more beautiful) coastline: the rugged cliffs and beaches of Daphne DuMaurier's Cornwall in Rebecca. I've never seen the Hitchcock adaptation and had managed to avoid everything except the broadest possible strokes of the plot, so I was a bit surprised when the novel felt—particularly in its second half—more like crime fiction than the psychological horror I was expecting. I enjoyed it very much regardless. Because I am a lot of fun, I also used my brief vacation to catch up on some most recent issues of the LRB: this lacerating John Lanchester cover story about how wretched the world has become in the ten years since the 2008 financial crisis—"life got harder for a lot of people, but… life did not get harder for banks and for the financial system"—was my favorite.
–Jess Bergman, Features Editor
Article continues after advertisement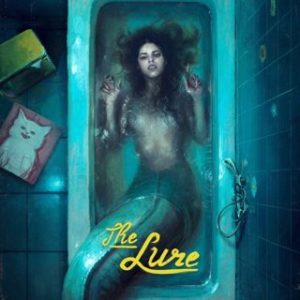 I've been having a more mermaid-centric week than usual: obsessing over this short story by Elizabeth Tan while listening to the soundtrack of The Lure, a beautiful, batshit Polish horror musical about mermaids. My mom also happens to be in town for the first time in about 9 months—predictably, I've made several grand plans of where to take her, and equally predictably, we've mostly ended up watching dumb movies, catching up on inside jokes, and hanging out in Central Park. The lightning bugs are out in full force in the North Woods now, so it's a great place to be around sundown. Highly recommended.
–Miriam Kumaradoss, Editorial Fellow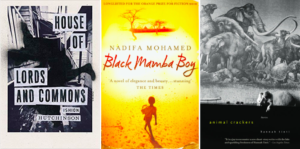 By the time this posts my skull will be ringing with the yoked sonorousness of Ishion Hutchinson's poems. He's reading tonight (Thursday) in Paris at Shakespeare & Co with Hannah Tinti, an inspired pairing. Both of them have a deep respect for the mysteries of childhood, for ghosts and how, if you shine a light directly at them, they often disappear. So they shine at a slant. I used to have Ishion's first book, but it went missing, so I was happy to find it in Paris and have been marveling all over again at how clear and confident his voice was at 27.  So was Hannah's for that matter; if you liked Mariana Enriquez or Kelly Link you'd love Hannah's first book, Animal Crackers. I've also been rereading Nadifa Mohamed's two novels, Black Mamba Boy and The Orchard of Lost Souls, because I've recently had events with her for Freeman's in Sarajevo and Paris. These are historical novels in the way that Beloved was a historical novel, as in they're about parts of African and Somali history that are often forgotten, not told, not narrated, not part of official history. How many street boys, like orphaned Jama, the hero of Black Mamba Boy, who bounces all across the Horn of Africa, slip through history's sieve? Her book captures—as it's based on the life of her father—and reimagines one, and while it doesn't fill one of history's holes…that's not literature's job…it reminds you how a life can contain multitudes, histories, planets of pain, and occasionally, joy.
–John Freeman, Executive Editor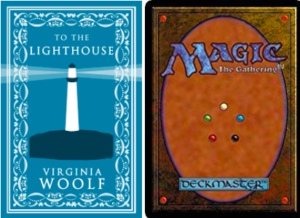 In the past few weeks, I've been having Virginia Woolf pangs. This happens every couple of years. I just . . . miss her. Of course, as always, I was up to my ears in other must-reads, so it was only this weekend that I allowed myself to begin rereading To The Lighthouse. Inside, I found an old Magic card (an 4th edition-ish Mountain, if you must know), which I've been using as a bookmark, and looking at it daily is giving me other kinds of pangs. What I mean to say is, are there any adults out there who want to play Magic: the Gathering with me this summer? No? Well, I'll just keep reading Woolf alone in my apartment then.
–Emily Temple, Senior Editor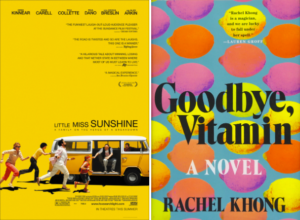 This week I watched Greg Kinnear throw his newly-deceased father out a window, Steve Carell run through a beauty pageant, and a young Abigail Breslin dance to "Super Freak." (All this to say: I loved that Bryant Park screened Little Miss Sunshine on Monday.) I've also been reading Rachel Khong's novel, Goodbye, Vitamin. So basically I've been loving sad, funny, dysfunctional families.
–Katie Yee, Book Marks Assistant Editor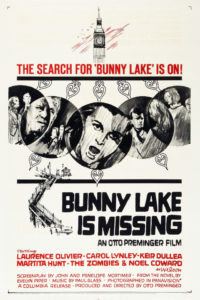 This week I've been dealing with some apartment-related issues and reading Bunny Lake Is Missing to amp myself up before angry phone calls to the landlord. In this 1960s classic of gaslighting and vengeance, a timid mom transforms into a hard-boiled sleuth when her daughter goes missing and everyone, including her mother and the police, try to pretend the daughter never existed at all. This book is a fantastic motivator for anyone putting off some tricky self-advocacy. I've seen the film before, adapted into a luscious and strange cult classic by Otto Preminger, but had never read the book; the introduction to the Women Write Pulp edition, sadly now out of print, is as fascinating as the book itself.
–Molly Odintz, CrimeReads Associate Editor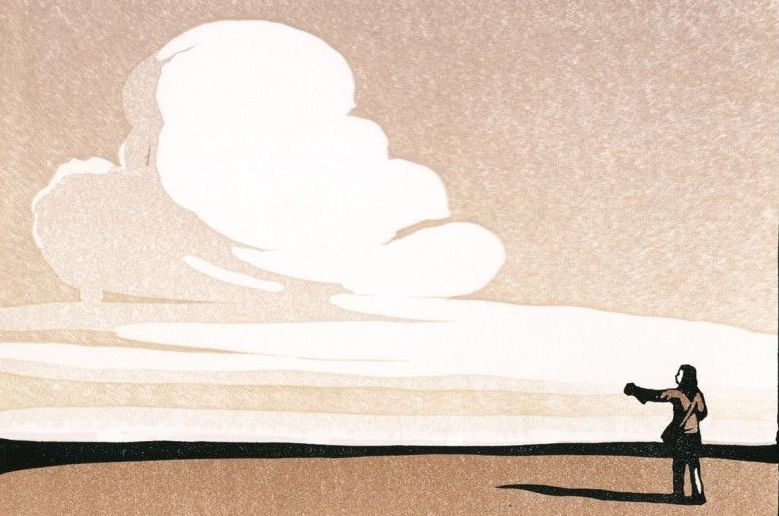 Almost by accident I ended up reading a bunch of C.D. Wright poems this past week (on my phone, in interstitial moments waiting for trains), and found in them just the right kind of shelter from the news: enough to keep the rain out but let the light in. I also had a lot of driving to do so finally listened to Helen Macdonald read her own masterful memoir H is for Hawk, and now I just want to take road trips and listen to Helen Macdonald.
–Jonny Diamond, Editor in Chief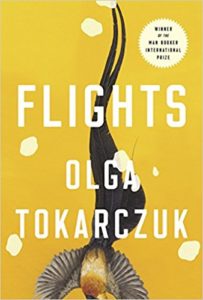 This week I started reading Olga Tokarczuk's Flights, translated by Jennifer Croft, which won the Man Booker International prize and is forthcoming from Riverhead. It is criminally good—the sort of novel that in it's subtle imbrication of fragmentary narratives feels reminiscent of a great narrative like Austerlitz and at the same time entirely new. Partially because of the book, and partially because it's a zillion degrees in New York, I'd love to be in an airport right about now.
–Emily Firetog, Managing Editor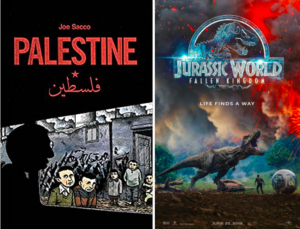 Joe Sacco and Dino de-extinction were the twin pillars of my cultural week. Over the past few days I've been rereading Eisner Award-winning graphic journalist Sacco's Palestine—a harrowing immersive account of the plight of the Palestinian people in the Gaza Strip and West Bank in the early 1990s—and have found it to be even more compelling and disquieting than I remember. For some lighter fare (despite knowing in our hearts that it would prove at best a disappointment and at worst a scandalous desecration), my wife and I went to see Jurassic World: Fallen Kingdom on Saturday night. We then griped about it on social media before rewatching Jurassic Park and Jurassic Park: The Lost World in order to remind ourselves of just how much has been lost in this lurid, nonsensical latest installment.
–Dan Sheehan, Book Marks Editor
---