We are officially a week into 2022. How is that resolution going? Something helpful to keep in mind is that it is totally okay to put off accomplishing your goals if you replace it with a kind of productive procrastination. Reading, for example, is very good for you. So whatever you wanted to do this year—maybe it can wait until Monday? Maybe you should hunker down with a book instead. Maybe all of our resolutions should just be to support our local bookstores. Wouldn't that be nice?
*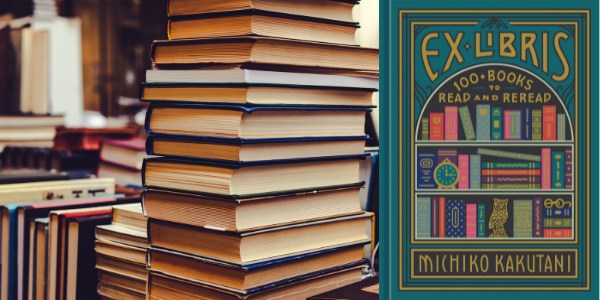 Read more → Michiko Kakutani's Ex Libris: 100+ Books to Read and Reread
There's an episode in the original Sex and the City when Carrie's first book is about to be reviewed by The New York Times. She spends a lot of that week fretting over what Michiko Kakutani is going to say. Several years later, in Younger, when our favorite scrappy publishing team is trying to generate buzz for a new book, Liza says she's hoping they'll get a rave review, also from Michiko Kakutani. My point? Michiko Kakutani is so beloved and so influential that she was name-dropped in two shows about writing, over a decade apart. Who better to curate your reading list than the most iconic book critic of all time? Ex Libris is a love letter to literature.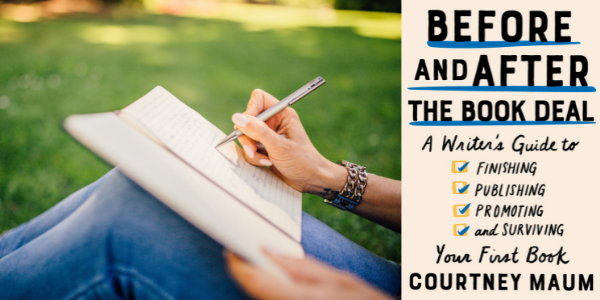 Write a book → Courtney Maum's Before and After the Book Deal
Good for you!! You can do it! And Courtney Maum's Before and After the Book Deal is the resource you'll want handy. You'll hear advice and encouragement (and warnings) from some of your faves: Roxane Gay, R. O. Kwon, and Mira Jacob to name a few. It's like a road map and a lantern to light the way all in one.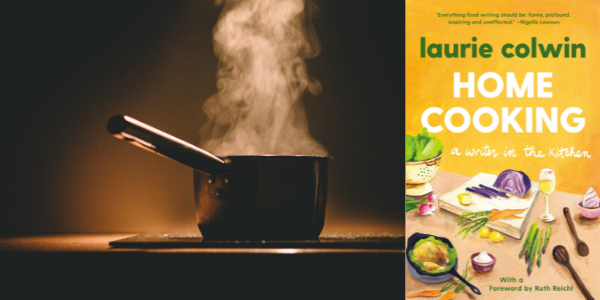 Cook more → Laurie Colwin's Home Cooking
A dear friend of mine once told me I had to read Laurie Colwin. She said her books are witty and wry and that her style is Nora Ephron adjacent, which is a good way to get me to read anything. Laurie Colwin has a lot of delightful novels and stories, but if stovetop inspiration is the thing you seek, look no further than this. Inside, you'll find recipes and ruminations on a life well lived. She's funny, too. I laughed out loud in some parts. My personal favorite section: "Alone in the Kitchen With an Eggplant." Now, anyone who knows me can tell you that I am quite shy in the kitchen, but after reading this chapter, I went out and bought my first eggplant and never looked back.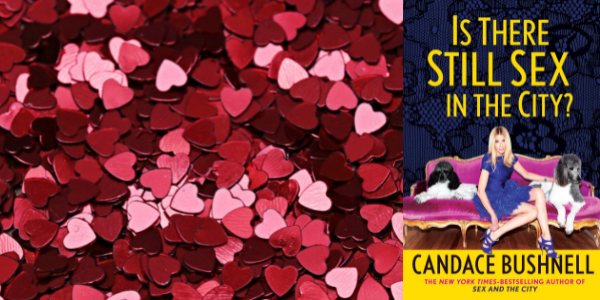 Fall in love → Candace Bushnell's Is There Still Sex in the City?
Raise your hand if you're watching And Just Like That… and are riveted and horrified in equal measure! But, hey, what better time to reassess your dating life and think about maybe getting back out there? And if that's the case, you should definitely take a look at the latest book from the writer who started it all. Is There Still Sex in the City? explores dating after fifty with Candace Bushnell's signature flair. In it, she asks very important questions like: What's it like to go on Tinder dates after a divorce? And what's the deal with vaginal restorative surgery? Trust me: you'll want to swipe right on this book.
Spend less time on the internet / find your passion / re-center yourself → Jenny Odell's How To Do Nothing
Honestly, everyone should pick up a copy of Jenny Odell's How To Do Nothing and read it religiously. (I feel like I've recommended this book a lot, so if this is redundant, I'm sorry, but I will never stop spreading the good word!) The artist encourages you to think of your attention as a valuable resource. It's curative.
Lift weights → any big book
A horrible thing occurred when I started reading Jonathan Franzen's The Corrections over the winter break. It was actually physically uncomfortable to hold up the 568-page hardcover that I had found in a used bookshop and had been shuffling from home to home for the better part of a decade but never picking up and instead favoring slimmer novellas. Well! I found that after several years of staying inside my apartment and not doing anything, my muscles have atrophied. Don't be like me. Start your strength training. Might I suggest Lucy Ellmann's Ducks, Newburyport or perhaps J.R.R. Tolkien's The Lord of the Rings? That last one is really working double-duty because in addition to being over a thousand pages, you might feel inspired to bulk up so you can fight the Orcs.