Happy New Year, readers. Recently, I've been seeing this trend on Instagram of people proclaiming what is in in 2023, and what is decidedly out. Here are mine.
What's out: Biker shorts. Electric scooters on the sidewalk. Maybe Twitter? Leaving waterlogged New Yorker issues from eleven months ago in the Little Free Library. Comically tiny bags with no room for books. Ordering books on Amaz*n and repeatedly asking your niece to explain why that's a bad thing. (You know who you are!!)
What's in: Stuffed crust pizza. Unflattering cashmere jumpsuits. Unionizing. Fish plates. Reading in awkward positions that are very comfortable despite looking like something out of a contortionist's act at the circus. Supporting your local indies. Reading books you heard about from Lit Hub.
In the spirit of What's In, here are a few recommendations based on popular(ish) New Year's resolutions.
*
If you want to start over: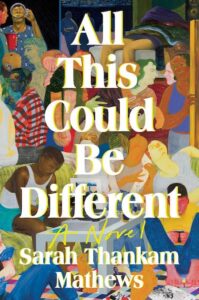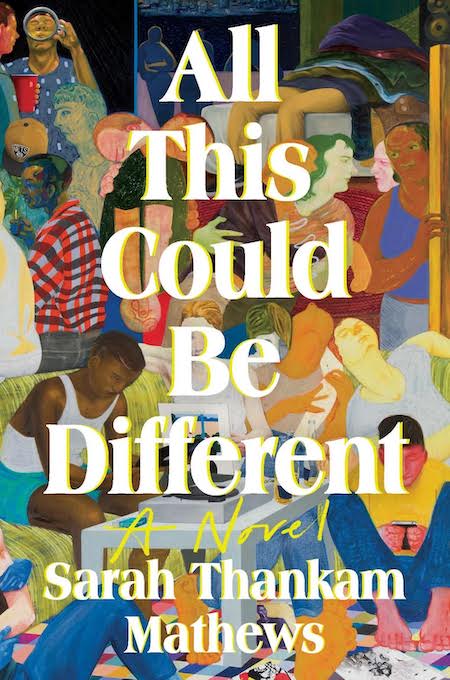 Sarah Thankam Mathews, All This Could Be Different
At the beginning of Sarah Thankam Mathews' debut novel, Sneha is on the precipice of her new life: she's just accepted a job that will pay her enough so she can send money home to her parents in India; she's got her own apartment in Milwaukee; she starts dating women. Not only is this an incredible story of an immigrant woman trying to build a life for herself, but it's also a bold envisioning of what starting over could mean if we rethink all the capitalist, patriarchal systems we're born into. The ultimate starting over.
If you want to change careers and/or find your passion: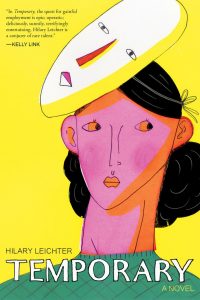 Hilary Leichter, Temporary
Of course, there are a lot of self-help guidebooks you can read that will help you on your journey here. (Hello, What Color Is My Parachute?) But I might also recommend spending time in Hilary Leichter's wonderfully weird world. Temporary follows a young woman as she dips in and out of workplaces, filling in for people on leave. But these are no ordinary jobs: her placements give her glimpses of life as a pirate, assassin, ghost. She's good company if you, too, are searching for steadiness.
If this is the year you're finally going to grad school: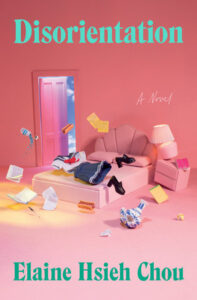 Elaine Hsieh Chou, Disorientation
Look, I'm not trying to dissuade you from this path if that's your dream. But I would highly recommend visiting with Ingrid, a hilarious 29-year-old PhD student trying to finish her dissertation despite 1) the anxiety-ridden pit in her stomach and 2) losing all passion for the subject. How did she even get here? After an unpredictable spiral of events, Ingrid is forced to confront everything she thought she knew—including what might actually make her happy.
If this is the year you're finally going to make it on reality TV: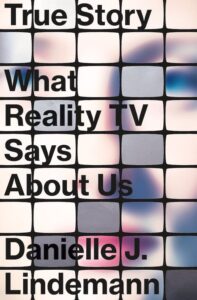 Danielle J. Lindemann, True Story
Why spend another second on the couch watching people fall in love through the pods when you can live it? If 2023 might just be the year you submit your application to Love Is Blind, trust me: you're going to want to buy this book, sight unseen. In True Story, Danielle J. Lindemann sheds some light on what you may be getting yourself into, on the way watching reality TV is like holding a mirror to yourself.
If you've decided you could totally be internet famous: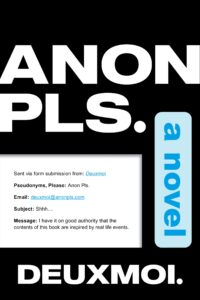 Deuxmoi, Anon Pls.
Yes, I also spend a lot of time falling down the rabbit hole of celebrity lives and Instagram reels, being jealous of the famed and fortunate on TikTok. But with great power comes great responsibility. (Okay, and great gossip.) (But still.) Anon Pls. follows celebrity stylist assistant Cricket Lopez as her Instagram account goes viral. Almost overnight, she's got the kind of influence everybody dreams of. But at what cost? What's cultural capital in the face of losing everything else in your life that you once held dear? (Honestly, I would also recommend this book if your resolution is, like, "Spend less time on Instagram," because it's satisfying in the same way, but it's reading, which is supposedly better for you!)
If you have no resolutions:
Big same! Pick up whatever book suits your fancy. Abandon it halfway through if you don't feel like finishing it. Become ungovernable. Embrace goblin mode. (Okay, I'd be remiss if I didn't mention that my fun and brilliant colleague, McKayla Coyle, has a book coming out this summer called Goblin Mode—a guide to getting cozy and thriving in the muck.) Until then, though, read with abandon!