The dog days of summer are over and fall is officially here. Get out your circle scarves, riding boots, and chunky sweaters—goodbye Hot Girl Summer and hello Christian Girl Autumn! Now, I may not be a pumpkin spice latte fan, but for me, fall means Halloween and 31-days of all things spooky. And who better to deliver an indulgent blend of scary and grotesque than hit showrunner and endlessly prolific Ryan Murphy? Whether you love him or hate him, you have to admit that the man seems to have a wealth of ideas. His shows have had a vice-like grip on the television landscape for a good decade or so. Over the course of his career, he's ascended from The WB (R.I.P.) to Netflix and primetime.
And while Murphy's shows can dive into the seemingly every day (9-1-1 is about . . . you guessed it, the trials and tribulations of camera-ready first responders) or the bloody and macabre (the short-lived Scream Queens is a dark slasher comedy with Whisper Queen Ariana Grande), they also bear his unmistakable creative signature. What exactly defines a Ryan Murphy vehicle? A certain over-the-top, satirical read of society and flamboyant anti-heroes who serve #looks and memeable phrases. (For all the times I've seen Madison Montgomery twirl around and say, "Surprise, bitch," it never gets old.)
So, if you're looking for a new book to read, why not use Murphy's catalog to guide your next choice?
Below are five books to read based on your favorite Ryan Murphy show.
*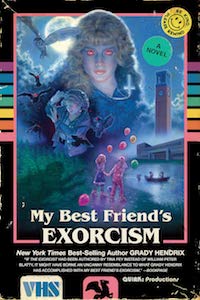 If you love: American Horror Story
Read: My Best Friend's Exorcism, Grady Hendrix
Since 2011, American Horror Story has been offering deliciously twisted narratives. The first season, Murder House, presented a fresh retelling of a familiar horror trope (family moves into a new house only to discover it's haunted). The most recent season, Double Feature, is divided into two parts. But my favorite season (and the best, don't @ me!) will always be Coven (2013), which followed young witches at an all-girls boarding school in New Orleans, who were descended from the witches of Salem. Jessica Lange plays Fiona Goode, a power-hungry Supreme and master manipulator. Goode teaches us that hell is truly knotty pine and living with a murderous axeman you can't stand. Grady Hendrix's My Best Friends Exorcism is set in the late 80s and follows high school sophomores and best friends Abby and Gretchen. When Gretchen begins to act strange, Abby investigates and discovers that her friend has been possessed by an unholy entity. Can Abby save Gretchen before it's too late? This wickedly smart horror novel, which doesn't skimp on the strength of friendship or gore, is perfect for AHS fans.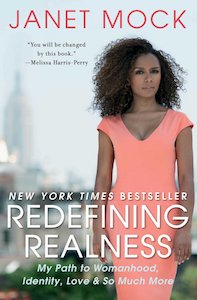 If you love: Pose
Read: Redefining Realness, Janet Mock
Pose, which recently ended after three seasons, is set in 1980s New York and follows the lives and heartbreaks of various members of the LGBTQ community. The heart of the show revolves around ball culture and the concept of chosen family. Activist and author Janet Mock is an executive and director for the FX drama. Mock made history as the first trans woman of color to write and direct a TV episode. In an interview with NPR, Mock said about the series, "I watch the monitors sometimes . . . with tears in my eyes, realizing that these were the sort of stories that I was craving as a young person. There's no over-explaining of our experiences." Her first memoir, Redefining Realness (2014), was a New York Times bestseller and an American Library Association Stonewall Honor Book. Mock unapologetically discusses her experiences growing up multiracial, trans, and poor. In 2017, Mock published her second memoir, Surpassing Certainty.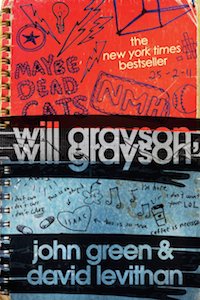 If you love: Glee
Read: Will Grayson, Will Grayson, David Levithan and John Green
Ah, Glee, the FOX musical comedy-drama that, by the end of its run, people seemed to love to hate as much as everyone seems to hate Lea Michele (if the allegations are to be believed, for good reasons). But for a while there, Glee was the toast of the town. Without Glee, I don't think we would have Pitch Perfect (and all its sequels). Will Grayson, Will Grayson is a YA novel written by David Levitath and John Green. The narrative is divided between two teenage boys both named Will Grayson. Will 1, written by Green, lives in Chicago. He's the first and only straight-identifying male in his school's Gay-Straight Alliance. His best friend, Tiny Cooper, is a gay Broadway nerd who pens a musical that he hopes the school council will fund. Will 2, written by Levithan, is a depressed, gay teen from the suburbs. The two eventually cross paths because of Tiny. Neutral Milk Hotel plays a prominent role in connecting the main characters.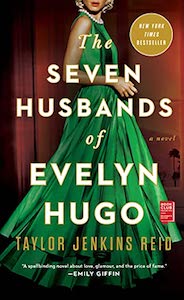 If you love: Hollywood
Read: The Seven Husbands of Evelyn Hugo, Taylor Jenkins Reid
This miniseries, released in 2020 via Netflix, chronicles a group of aspiring filmmakers and actors during the Golden Age of Hollywood in the post-World War II era. The cast includes former Glee star Darren Criss, Laura Harrier (BlacKkKlansman), Dylan McDermott (another Murphy go-to actor), and Jim Parsons. Taylor Jenkins Reid's The Seven Husbands of Evelyn Hugo spotlights a reclusive Hollywood star who finally decides to disclose her secrets in an authorized biography. The novel is structured around a final interview conducted by reporter Monique Grant. If you're intrigued by the scandal, glamour, and gossip of Classic Hollywood, Reid's novel is a soapy, captivating tour de force. Evelyn isn't perfect, but it's easy to empathize with her and understood some of the tough choices she made as a woman of color fighting her way up a systemically racist and discriminatory studio system.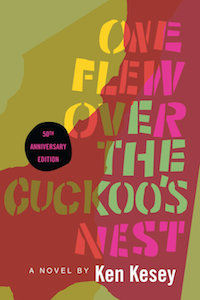 If you love: Ratched
Read: One Flew Over the Cuckoo's Nest, Ken Kesey
Ratched, another 2020 Netflix series, is the origin story of THE Nurse Mildred Ratched, the same one who terrorizes the patients in One Flew Over the Cuckoo's Nest. Sarah Paulson plays the titular character. Ken Kesey's 1962 novel was made into the 1975 film starring Jack Nicholson, which won five Academy Awards. Kesey's book is narrated by "Chief" Bromden, a half Native American patient at an Oregon psychiatric hospital. Chief presents himself as deaf and mute as a means of survival. The infamous Nurse Ratched is painted as a tyrannical sadist who engages in a vicious power struggle with another patient, Randle Patrick McMurphy. Of course, reading Kesey's book isn't actually necessary to watch Ratched, but it could be interesting to revisit the source material.