Just like everyone else in their 20s who spends too much time scrolling through Instagram Reels, I have gotten very into roller skating over the past few months. It's pure joy! It makes you feel like a child! It gives you an excuse to get flare pants and listen to '70s jams! It helps feel less like your body is just a thing that carries your head from room to room! You might be wondering what this has to do with Literature. First of all, Milk Blood Heat author Dantiel W. Moniz is an avid roller skater, so that automatically makes it cool and literary. Second of all, October is apparently National Roller Skating Month, which means I will now be making book recommendations based on a few hip roller skate moves.
*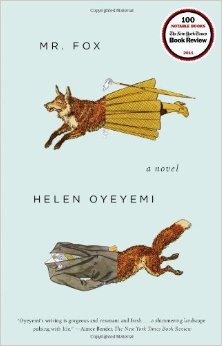 Spinning → Helen Oyeyemi's Mr. Fox
Spinning is a good trick because of all the personal touches you can put on it. There's so much possibility. There is, of course, the standard two-foot spin. Some people can do it on one! And the toe spin, well, keeps you on your toes—much like the characters in Helen Oyeyemi's glorious novel. Here we meet a famous author who keeps killing off the heroines of his books—but then one day his muse, Mary, comes to life and changes the rules of the game. Together, they fall through a series of fairytales that they craft together. All the while, Mr. Fox's wife Daphne is convinced her husband is having an affair. It's a wickedly fun game of cat and mouse. Around and around they go!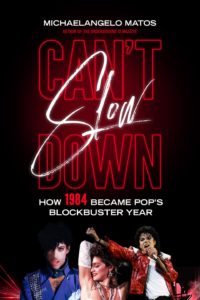 Moonwalk → Michaelangelo Matos' Can't Slow Down
If the moonwalk is your cup of tea, then you, my friend, are feeling nostalgic! You are quite literally going backwards whilst also imitating one of the most iconic dance moves of the 1980s. How about a deep dive into the music of that era? Michaelangelo Matos covers everyone from Michael Jackson to Madonna to George Michael. "Purple Rain" will likely be stuck in your head for weeks after you finish this one. Plus, it'll give you a lot of fun facts to impress your friends with when you're at the roller rink on a themed night.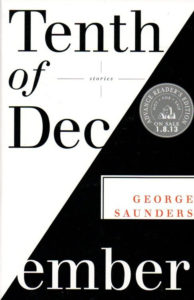 Dribbles → George Saunders' Tenth of December
Dribbles are the short stories of the roller skating world. They're quick little movements. They require agility, the ability to turn on a dime, and lots of practice. But they're staples! They're a go-to, just like the reliable George Saunders. The stories in Tenth of December vary in emotional range but never waver in their effectiveness.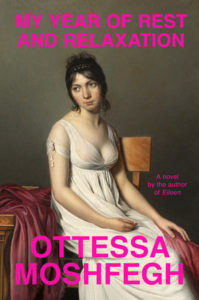 Spread Eagle → Ottessa Moshfegh's My Year of Rest and Relaxation
Ah, yes, the spread eagle. It's how you show off your skating skills but in a really casual way. You put your weight on one foot while pivoting the other so that your heels come together. It sort of looks like you're skateboarding? This casual cool vibe just screams Ottessa Moshfegh's cult classic.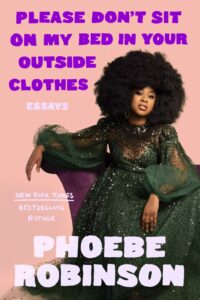 Strut → Phoebe Robinson's Please Don't Sit on My Bed in Your Outside Clothes
To truly pull of the strut, you have to have a lot of confidence and a certain flare, best embodied by Phoebe Robinson—comedian, 2 Dope Queens host, and author of this recently published, roaring collection of essays. What makes the strut move a little difficult, technically, is that you make it look like you're stepping in one direction while you're actually going in the other. It's a kind of magic. Similarly, you may think you're laughing along with a funny Phoebe Robinson anecdote one moment—and then you turn the page and find that you're crying. With levity and a generosity of spirit, she regales us with stories of sex and dating, commiserates a year in a pandemic, celebrates Black women, and more. And she does it so seamlessly!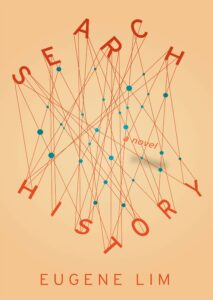 Crazy Legs → Eugene Lim's Search History
As the name implies, crazy legs just seems like an impossible jumble of fancy footwork that you will never understand. Before it gets broken down for you step by step, before you zero in one the mechanics, it seems almost like there's no rhyme or reason to the trick. Similarly, Eugene Lim's Search History throws you headfirst into a confusing world with peculiar characters. There's a narrator mourning the death of a friend named Frank, Frank's reincarnation as a dog, a mad scientist fixating on the possibilities of artificial intelligence, a robot named César Aira—to name a few. Let it wash over you. Search History reveals itself to be a funny and tender novel about art and storytelling, race and identity, and so much more. Trust me: it comes together beautifully.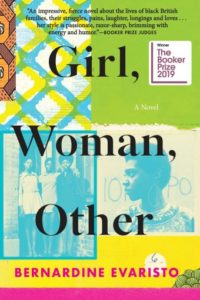 Grapevine → Bernardine Evaristo's Girl Woman Other
I don't think I can even fully describe how to do the grapevine with words (I can't do it yet!), but what you need to know is that the move requires you to be comfortable going backwards and forwards and that it involves your toes coming together and apart, together and apart. If the grapevine is your jam, then perhaps you will also be interested in the intersecting lives of the Black women in Bernardine Evaristo's incredible Booker Prize-winning novel-in-verse.