What Should You Read Next? Here Are the Best Reviewed Books of the Week
Featuring new titles by Emma Cline, Jonathan Eig, T. C. Boyle, Samantha Irby, and More

Emma Cline's The Guest, Jonathan Eig's King: A Life, T. C. Boyle's Blue Skies, and Samatha Irby's Quietly Hostile all feature among the Best Reviewed Books of the Week.
Brought to you by Book Marks, Lit Hub's "Rotten Tomatoes for books."
*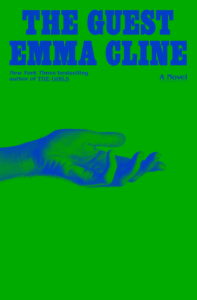 1. The Guest by Emma Cline
(Random House)
8 Rave • 5 Positive • 2 Mixed • 1 Pan
Read an interview with Emma Cline here
"Cline has written a thriller about trying to get by, a summer read for the precariat. It's a novel driven by the suspense of what it takes to survive—a suspense that can take the pleasure out of anything, even a day at the beach … Alex is a quiet heroine—almost like a mist of a person, barely there … Cline does a pitch-perfect job of keeping Alex's understanding of herself in sync with the reader's. We are deprived of much of her backstory because Alex is someone who prefers not to dwell … Cline avoids a simplistic eat-the-rich story on a number of levels … Cline has written a beach read for the people who clean up once the party is over."
–Jennifer Wilson (The Nation)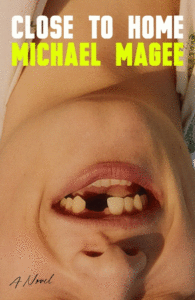 2. Close to Home by Michael Magee
(Farrar, Straus and Giroux)
6 Rave • 2 Positive • 1 Mixed
"Magee's yarn unspools like a story told over a couple of pints. The result is an intimate, dizzying onslaught that highlights the contrast between fear and joy, love and hate … A dark but illuminating portrait of Belfast, painted by a man who knows the lads, the bars, the bookstores and back alleys that litter his birthplace. Some may read the book in relation to other Irish coming-of-age stories, but to me, this poignant, no-frills work brings to mind the late Mississippi writer Larry Brown—another author who wrote about home and believed that art could save it."
–Eli Cranor (The New York Times Book Review)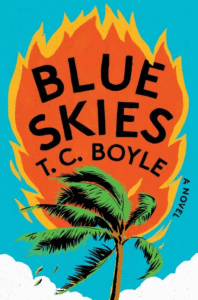 3. Blue Skies by T. C. Boyle
(Liveright)
5 Rave • 3 Positive • 1 Mixed
Read an interview with T. C. Boyle here
"Boyle is vague about environmental damage as the story begins, more or less in the present … Human beings' dogged capacity to endure is one of Boyle's central themes, but this does not, in his depiction, necessarily make them admirable … Disasters are depicted with an expert blend of suspense, terror and, occasionally, very black humor … Boyle shows us the infrastructure of modern civilization disintegrating in tandem with the natural environment we have thoughtlessly plundered and polluted … This fiercely honest writer shows us what he sees and invites his readers to draw their own conclusions."
–Wendy Smith (The Washington Post)
**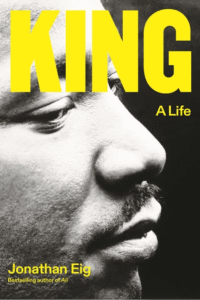 1. King: A Life by Jonathan Eig
(Farrar, Straus and Giroux)
8 Rave • 1 Positive
"The first comprehensive biography of the black civil rights hero to appear in more than thirty years, and it will succeed my own Bearing the Cross, published in 1986, as the standard account … A far more traditional biography, devoting 135 pages, almost a quarter of his text, to King's pre-boycott roots and life story … Eig's King will remain the best-informed account of this deeply courageous, yet also deeply flawed, life."
–David J. Garrow (The Spectator)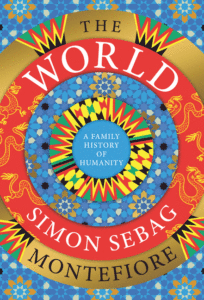 2. The World: A Family History of Humanity by Simon Sebag Montefiore
(Knopf)
4 Rave • 1 Positive • 2 Mixed
"An encyclopedic, unwieldy and yet mesmerizing survey of humanity as told through millennia of rulers and their blood-drenched empires. It's a towering work of imagination, somehow successful as it teeters beneath the awesome weight of names, dates and interpretations … The sections are composed of chapters and sub-headed paragraphs that come together, mosaic-like, to illuminate who we are and why we behave as we do … Anecdotes guide us through the historical jungles as Montefiore approaches familiar figures and events from the past century.
The scale of his project is more than ambitious; it frames the story of humanity as a ceaseless struggle between the powerful and powerless. He expands on the theme of the Romantic poet's sonnet, underscoring the tumult inherent as tribes battle for control … The World may be a daunting doorstop, but it offers invaluable precedents as we navigate our own uncertain present."
–Hamilton Cain (The Star Tribune)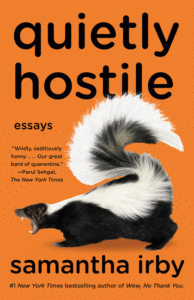 3. Quietly Hostile by Samantha Irby
(Vintage)
2 Rave • 3 Positive
Listen to an interview with Samantha Irby here
"She never wallows in loathing, self- or otherwise. Instead, she lets us all in on the joke. And what a joke it is … Calling Quietly Hostile a collection of essays is a bit limiting. These 17 pieces are more like essays crossed with stand-up bits, and that punchline-driven rhythm serves the book spectacularly well … Irby dexterously plays both sides: the awkward people-pleaser and the snarky cynic. Like a cartoon character in a tennis match against herself, she races back and forth between self-deprecation and scalding humor, never once missing a stroke. People may be shallow, Irby is more than happy to point out, but she's right down there with them—quietly hostile, sure, but also loudly irresistible."
–Jason Heller (NPR)
---