What Fiction Can Teach Journalists: A Reading List From Maurice Chammah
Using Literary Techniques to Write True—and Urgent—Stories
In 1972, Tom Wolfe famously described a handful of writerly techniques that were catching on among his peers, in what was then called the New Journalism movement. The goal was to write nonfiction as immersive and transporting as the best novels, by focusing on richly descriptive scenes, verbatim dialogue, and the internal thoughts and feelings of real people. Wolfe proclaimed himself spokesman for the movement, while Truman Capote ran around claiming he'd invented a whole new genre, the "nonfiction novel." The revisionists have had their way with all that; we now know about Capote's penchant for fabrication, Gay Talese's condescension towards non-white and non-male writers, and the overall lack of diversity in this early clique. The techniques Wolfe extolled are now so commonplace in magazine writers' arsenals that they bring the risk of cliche—mimic Hunter S. Thompson's machismo or Wolfe's excessive punctuation at your peril.
Compelling nonfiction also doesn't need to totally jettison broad, sweeping context and explanation. Or at least, this is what I told myself as I worked on my first book, Let the Lord Sort Them: The Rise and Fall of the Death Penalty, which comes out this month. I wanted to convey the key legal, political, and cultural reasons why capital punishment became so popular over the last fifty years, and why Texas became the national leader in executions. But I also wanted readers to get as swept up in the subject as I had during my research, to get an intimate sense of how the lives of so many people had been shaped by this institution. I studied lots of powerful nonfiction books that go big by going small, from Isabel Wilkerson's The Warmth of Other Suns to Anthony Lukas's Common Ground to Masha Gessen's The Future is History.
But I was also inspired by novels and short fiction—still the best place to find new, creative ways to tell a story. Here are five novels and one short story that I found especially helpful.
*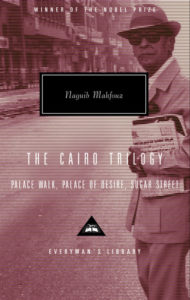 Naguib Mahfouz, The Cairo Trilogy
(Doubleday, English translation)
In my own book, I tell the story of a white university student who studies the history of lynchings—or, as she puts it, "'what the hell is wrong with white people"—and then begins defending men on death row, believing their plight to be similar to those of men lynched a hundred years before. She learns how to convince juries and prosecutors to find mercy and reject the death penalty. I picked her because she was both inspiring on her own and also representative of a whole generation of defense lawyers.
I love when one person stands in for many, although the trick is to avoid flattening their individuality. I thought back to the three epic novels by Naguib Mahfouz—winner of the 1988 Nobel Prize in Literature—in which he uses the members of a single family over multiple generations to illuminate major shifts in Egyptian society, from a patriarch whose hypocrisies mimic those of the country's old order, to his cloistered daughters who slowly make their way into the public sphere, to the grandsons swept up by rising tides of Communism and Islamic fundamentalism. I took a lot of classes on Middle Eastern history in college, and while most of the names and dates have grown fuzzy, these characters have stuck with me.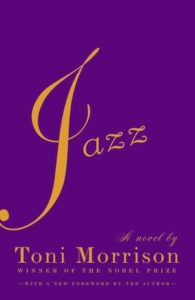 Toni Morrison, Jazz
Vintage
Toni Morrison also knows how to craft characters who are both strikingly individual and representative of a larger historical moment. Joe and Violet are like many Black Americans who came north to escape violence and seek opportunity during the Great Migration, and reading about their struggles in New York City makes you think of the millions of dramatic stories that went untold. But where Morrison really blows me away is in how she shows a dramatic event from one character's eyes—especially the key moments when Joe shoots his young lover, and Violet attacks her body at the funeral—and then returns to the event through another set of eyes, and then another, and then another. Given the trauma involved in so many of the events covered in my own book—murders, executions, trials—I also wanted to give readers a sense of how one moment can can be experienced by numerous people in the room.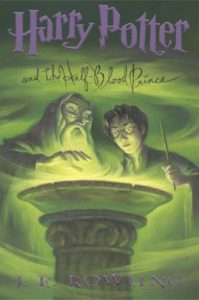 J.K. Rowling, Harry Potter and the Half-Blood Prince
(Scholastic)
My wife, Emily, is so obsessed with the Harry Potter books that she basically threatened to ditch me if I didn't read them. I've read the whole series twice now and I still love their deep empathy, even if author J.K. Rowling has displayed a troubling lack of empathy more recently. One of my favorite storytelling tricks in these books is the way we're introduced to material sideways through small characters. The first person we meet in Book One isn't Harry, but rather his Uncle Vernon, a relatively minor character who hates all the magic that we, the readers, will soon come to love. In the beginning of Book Six, Rowling opens with my favorite chapter from the series, "The Other Minister," in which she lightly recaps the first five books through the eyes of the British prime minister, who dreads his occasional and exhausting interactions with his counterpart in the "magical world." This little conversation between two bureaucrats manages beautifully to use what readers already know to get them excited about what's next. I was thinking of this chapter when I began my own book with a conversation between a prison warden and a chaplain.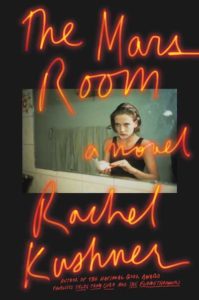 Rachel Kushner, The Mars Room
(Scribner)
Unlike superhero movies and crime paperbacks, most good fiction dispenses with good and evil and tries to make every character a little more like a real person—flawed and damaged in some ways, gifted and original in others. This can be more difficult when you're writing about the criminal justice system. Just as it's lame to write about demonic serial killers and perfectly innocent crime victims and all-noble lawyers, it's also lame to make a prisoner into a pure victim and rob him or her of agency and dignity, or to make a prosecutor or executioner into an empty portrait of bloodlust. The incarcerated people in Rachel Kushner's masterpiece, The Mars Room, are some of the most three-dimensional people I've ever met in a novel, and I was inspired by them as I tried to find a way to write about a particular man on death row whose letters to me I found alternately inspiring, angering, saddening, and hopeful.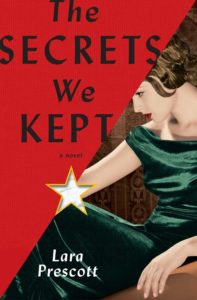 Lara Prescott, The Secrets We Kept
Vintage
Sometimes you want a single character to speak for a group, but other times you can find a special energy in portraying how a group of people go about their work (lawyers fighting in court, prisoners passing the time, executioners doing their terrible work). Prescott's novel opens with CIA typists speaking to us in the first-person plural: "Our fingers flew across the keys. Our clacking was constant." A group can also be more authoritative than an individual, and more confident: "They would call us girls, but we were not."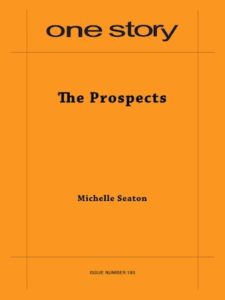 Michelle Seaton, "The Prospects" 
I didn't write in the first-person, so the example I found myself studying was "The Prospects" by Michelle Seaton, a short story that feels like a novel in part because it was published as a standalone in the wonderful magazine One Story. Seaton writes about high school football players and performs the high-wire act of making a large group of people come off as a single character without losing specificity. "Huge and eternally hungry," she writes, "the prospects carry trays overburdened with food, with mounds of spaghetti trailing off chipped plates, with cheeseburgers and stacks of peanut butter sandwiches, with bagels, crackers, sweaty boxes of milk, with cookies, brownies, ice cream. The prospects are eager to gain." I was very excited to learn that Seaton had collected all this detail as a journalist, but I wasn't surprised.
__________________________________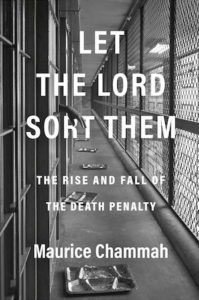 Maurice Chammah's book, Let the Lord Sort Them: The Rise and Fall of the Death Penalty, is out now from Crown. 
---