It's a question you've obviously held for quite some time, but you've never really thought to look it up, right? Luckily, the annals of history actually have the answer to this one. While Charles Dickens was off writing about orphans begging for more food, Catherine Dickens was in the next room with the recipes. Her cookbook of the mid-19th century is charmingly titled: What Shall We Have for Dinner?
The cookbook begins with an introduction by her husband under the ridiculous pen name Sir Charles Coldstream. Actually, the whole book was written under her equally ridiculous pen name Lady Maria Clutterbuck. According to the table of contents, it's organized not by course (apps, mains, desserts) or by primary food item (veggie, fish, chicken) but by the number of guests you'll have at your table. (Ah, remember dinner parties?! The last section is "Bills of Fare for Fourteen, Eighteen, or Twenty Persons" … Personally, I can't fathom having that many people in my humble apartment even sans-Covid, but the Dickens did have a lovely and spacious home to entertain in.)
You can find a first edition of the cookbook at the Charles Dickens Museum in London, but here are a few bite-size pieces. Read on for mutton, Italian cream, and general Victorian dinner inspo. The main takeaway (for me, at least) is that Charles Dickens also ate mashed potatoes and macaroni in one meal. Writers—they're just like you!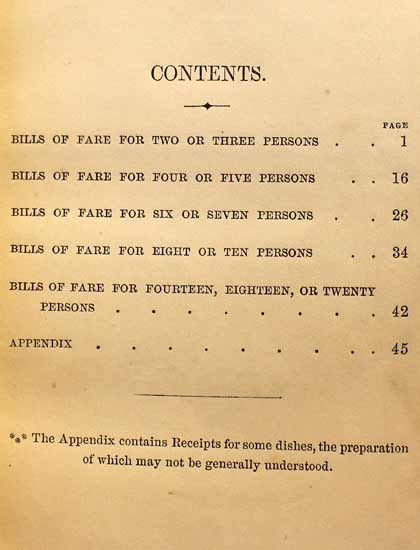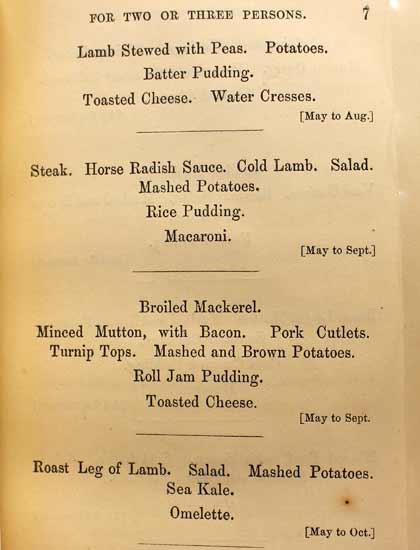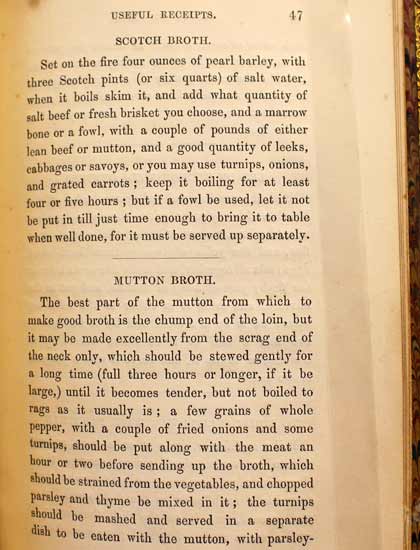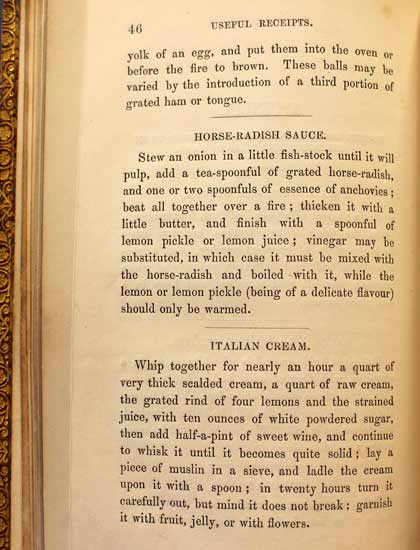 [via Culture24]