What China's Literary Community is Reading During the Coronavirus Pandemic
Lu Xun, Michael Ondaatje, and More
I had a fight with my mother the other day. In the past we had argued on many things but never politics, because we'd seldom talked about it. The video call, which started with her asking me about the outbreak in the US, ended up opening my eyes to the chasm between me and the woman whose passion I've always admired. We disagreed on almost every subject: whether Wuhan had been sacrificed for China's containment of the virus, whether the government had acted responsibly and effectively, and whether I should share on WeChat what book I was reading.
The book, titled The Institutional Logic of Governance in China: An Organizational Approach, is written by the Chinese scholar Zhou Xueguang based on his years of field research at several local governments. It examines how China's central government rules a society of 1.4 billion people and tries to explain why, up to this day, it has managed to do so, despite considerable tension on various levels.
My mother hasn't read the book, nor did she remember its title when we argued. But two seconds after I posted the book cover with the caption "A great read, recommend it to everyone," she messaged me to delete the post; I did as she urged at the time, but later, during the argument, I brought it up again. Why did I have to delete it? What was she afraid of? Eventually she blurted, "There's no good for you to know about politics."
Her answer captures the exact reason why books are important in the face of a crisis: Because there is something that we need to know but someone doesn't necessarily want us to. Because knowledge is power and reading is subversive. I didn't tell my mother that Zhou's book was published and banned in the same year; since then, he's made its PDF version available and free online.
This was why, when interviewing several publishing people in China, I liked to ask them what they had been reading during the quarantine. We are what we read, and the following five books, listed in chronological order of their first publication date, imply what problems their readers were trying to figure out.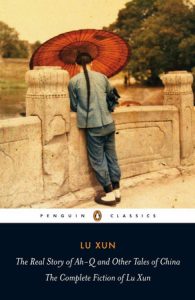 Lu Xun, The Real Story of Ah-Q and Other Tales of China: The Complete Fiction of Lu Xun
(Penguin Classics)
In recent years, with the removal of Lu Xun's works from the national middle school textbooks, I've noticed an increasing interest in him among my generation, who grew up studying his short stories and essays for tests. It is amazing to see how vividly we remember Lu's characters: the mad diarist, the cheeky village vagrant, the childhood playmate that lives only in memory, the twice-widowed woman ridiculed and ostracized by her townsfolk.
Lu is admired for not only his dark humor and sharp criticism of a dying feudal society, but also his integrity and courage to speak out under severe censorship, sometimes even risking his life. Decades later, his observations on China and its people remain relevant and inspiring.
"Were it not for the virus, I would have been swamped with work. But instead everyday I woke up to check my phone for the latest updates and discussions with my friends… All of us seemed to be paralyzed with inertia; I almost found it a bit ridiculous to read. That said, there were two writers whose works I kept returning to: Qu Yuan, the first Chinese poet; Lu Xun, one of the greatest modern Chinese writers. Both have distinctive styles marked by their passion and fierceness; both love and hate with a force that was most cathartic. Now as work resumes, I'm planning to republish their works in the form of chapbooks."
–Luke, founder of Zhi Shang Zao Wu, a boutique publishing studio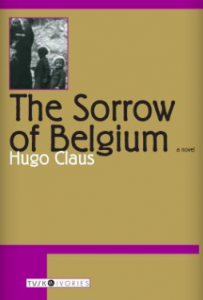 Hugo Claus, The Sorrow of Belgium
(Harry N. Abrams)
Set in the late 1930s and WWII, this Bildungsroman follows a Flemish schoolboy living in German-occupied Belgium, who gradually becomes aware of the narrow-mindedness of his world and tries to run away from it.
"Because of its close cultural affinity with Germany, Flanders has succumbed to fascism during WWII. I found myself sympathizing with the characters when reading the book during the coronavirus outbreak. In a way, fascism and extreme nationalism are as contagious as the virus; both, ultimately, stem from psychological anomalies."
–Zhao Song, novelist and literary consultant at CITIC, a major publishing house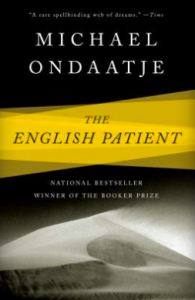 Michael Ondaatje, The English Patient
(Vintage)
Eight years after he published the Chinese translation of Ondaatje's lyrical masterpiece, Peng Lun revisited the novel during the quarantine. Its hint of what the characters have witnessed during WWII reminded Peng of the video clips he'd seen online since the outbreak—the hospitals in Wuhan overwhelmed with patients on lunar New Year's Eve; the medical professionals collapsing in tears; the young girl chasing after a minivan and crying for her mother…
The English Patient centers around four characters—a grieving nurse, a maimed thief, an Indian sapper, a nameless burned patient—who find themselves sharing a house in a bomb-riddled Italian villa as the war comes to an end. Each is haunted by memories and traumatized by the atrocities. "It is really impressive how accurately Ondaatje writes about war without having gone through one himself. A great writer is someone who can build memorable and touching scenes with imagination, excellent craft, and profound sympathy."
–Peng Lun, founder of Archipel Press, a publisher of literary translation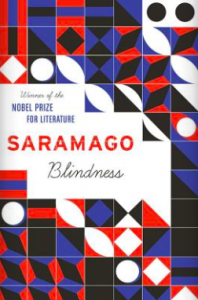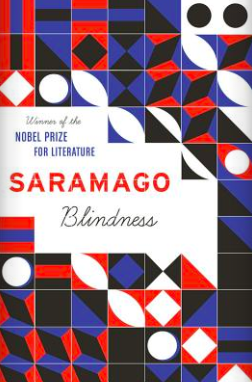 José Saramago, Blindness
(Mariner Press)
As an epidemic rapidly spreads over a city, depriving people of their sight, the government scrambles to contain the plague by confining the victims in an empty mental hospital.
Following a small cast of individuals who spare no effort to survive, "Saramago magnifies the greediness and brutality of his characters that the plague has unleashed. As the world in the novel collapses, it seems that the world outside my window could collapse any minute. Which makes this parable even more powerful."
–Su Zhe, editor at Portfolio, a literary publisher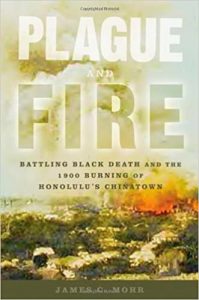 James C. Mohr, Plague and Fire: Battling Black Death and the 1900 Burning of Honolulu's Chinatown
(Oxford University Press)
"In 1900, there was a plague spreading in Honolulu and San Francisco. When it happened, Liang Qichao (a modern Chinese thinker and vocal speaker for political reform and democracy) was on his way to a fundraising event in San Francisco. But at the time, only Europeans in Honolulu were allowed to enter the mainland U.S., so Liang was stranded in Honolulu. As part of the response to the plague, the Honolulu government decided to burn some of the houses in Chinatown, which they deemed as the epicenter of the virus. But the fire went out of control and ended up burning the whole Chinatown to the ground. It is a fascinating book, exposing so many issues: how people viewed the virus and race, the public health system… It allows you to compare the past and the present, the two crises running parallel to each other."
–Xu Zhiyuan, author of biography Liang Qichao, A Young Reformer and founder of One Way Street, a bookstore chain
---