What Can a Hashtag Do?
Sloganeering, Incitement, Solidarity, and So Much More
A hashtag can tell people what to do. It can present an order, request, or instruction. #PrayForOrlando asks the faithful to remember the Florida city that was victimized by a gunman in their devotions. #TakeAKnee urges protest during the US national anthem at sporting events. #StopSeparatingFamilies commands immigration officials to respect the kinship units of the undocumented. #DemandVoterID directs citizens to perform gatekeeping at polling places. #SaveTheNHS begs British citizens to preserve the National Health System. #DisruptAging encourages the elderly to challenge stereotypes. Political conservatives in the United States order their followers to #MakeAmericaGreatAgain and stir the country to alertness with #WakeUpAmerica. #FuckIsis uses an obscenity to will an extremist group into oblivion.
A  hashtag can issue a command without specifying a precise activity, as the popularity of the Nike slogan #JustDoIt shows. A single word may be sufficient. #Resist rallies opponents of the Trump administration. The #Leave and #Remain hashtags were used in debates about severing or maintaining Britain's connections to the European Union before its historic 2016 referendum.
Of course, sometimes people do not want to be told what to do and resent not being presented with choices. The certitude of a directive might be ridiculed if the demand seems unreasonable. The hashtag #DressLikeAWoman—paraphrased from a comment by Donald Trump about preferred workplace attire for women—was paired with pictures of female astronauts, surgeons, and legislators. #TellDaveEverything sarcastically suggested sharing personal secrets directly with a British Prime Minister who supported government-run surveillance efforts.
A hashtag can also tell people with more subtlety what to do. It can suggest a seemingly reasonable way to think and feel about the world. It can present definitions, comparisons, and theories about causality as though these logical suppositions should be treated as unquestioned premises. For example, a hashtag can assert a positive affirmation about equivalency (#LoveIsLove), worth (#UnbornLivesMatter), or acceptance (#RefugeesWelcome). Hashtags can also insist upon basic conditions in negative terms. #NotInMyName renounces political violence in India. #NoBillNoBreak is an ultimatum about gun control legislation coming to  the chamber floor. #NoJusticeNoPride adopts a similar template to insist that LGBT basic rights must be addressed before being coopted by feel-good "pride" celebrations.
Most importantly, a hashtag can assure people that they are connected to other people. A hashtag affirms that a communication channel is open, that being heard is possible, and that an interdependent web of social ties between equally viable nodes can be made visible for navigational purposes when necessary. A hashtag promises that the preconditions for amplifying a collective signal have come into existence.
Because they are aggregated for searching and browsing, hashtags gather in online environments.
This is why expressions of solidarity are often so important for hashtag slogans. Critics may denigrate such purely affirmative gestures as empty acts of "clicktivism" or "slacktivism" with no longterm political impact, but the call-and-response structure that magnifies a hashtag's impact represents more than simple repetition of the same idea. Obviously few hashtags explicitly take the form of a question, such as #WhereAreTheChildren or #AreWeEurope. Yet any hashtag always poses a question awaiting an answer from the audience. The question that the hashtag asks is "are you listening?" or "are you there?"
In addition to providing metadata that allows computers to sort through online conversations more efficiently, hashtags with slogans are speech acts that use language to attempt to bring a new order into existence. Academics use the term "speech act theory" to explain the power of words to perform actions. A Latin vocabulary exists for categorization: "illocutionary" speech brings what it states into being, while "perlocutionary" speech sets a series of events in motion as a way to effect change. According to the speech act theorist J. L. Austin, the former draws attention to the speaker's deeds, and the latter the activity of the audience.
Such word combinations don't just describe the world or comment upon it; they actually transform the world, like a magic spell that can reshape reality with a simple incantation. The classic examples of performative speech acts are legal declarations, such as pronouncing a couple man and wife or a person innocent or guilty at the end of a trial.
Judith Butler uses the example of a doctor announcing "it's a boy" or "it's a girl" upon the occasion of a baby's birth as a speech act with profound consequences. Butler insists that gender is not a fixed biological category; rather gender is an interpretation of a social script that is acted out for audiences. The words of the obstetrician or midwife may set the stage, but other actors including the baby have important roles to play. Each promise, excuse, or recitation of a creed can reconfigure the child's initial gender or challenge its stability.
In other words, every time I am addressed as "sir" I must make a decision about my gender. If I correct the person, I may be expressing my indignation, but I also am expressing my gender. If I don't correct the person, I may be performing my politeness, but I am also performing my gender.
Butler has a theory of performance for political demonstrations as well that assumes that exercising assembly may be more important than exercising speech. According to Butler, when today's masses congregate in the streets, the precarity of their bodies becomes visible. By appearing in public together, demonstrators also resist dominant ideologies of self-sufficiency, personal responsibility, and individual enterprise. They announce themselves as a plural rather than singular political body. For Butler, these acts of assembly do not depend on verbal utterance. A silent candlelight vigil may speak volumes.
Hashtag slogans may contain speech acts that seem similar to the chants heard at live protests, but they operate in another register as well. Because they are aggregated for searching and browsing, hashtags gather in online environments. They have a quantitative as well as qualitative existence. If search algorithms and communication platforms facilitate their appearance, hashtags enter the space of visibility. Using Butler it is possible to argue that hashtags perform the work of assembly as well as the work of speech.
The "we" of a hashtag slogan expresses this plurality, whether the compact of unity is enacted explicitly with plural first-person pronouns like "we," "us," or "our." #BringBackOurGirls universalized the outrage felt by many Nigerians—and citizens around the world—after 276 female students were abducted from the Chibok Government Secondary School by Muslim fundamentalists. After #BringBackOurGirls went viral, Nobel Prize-winner Malala Yousafzai, First Lady Michelle Obama, and even the pope used the hashtag to shame the kidnappers, as well as the political leaders who had allowed their radicalized armies to grow unchallenged.
In other words, Burke can legitimately claim to be an inventor of the "me too" slogan long before #MeToo was born.
"Girls" can be agents as well as possessions in a plural hashtag slogan. The #GirlsLikeUs hashtag was started by transgender activist Janet Mock to promote positive visibility for transgender women. As hashtag scholar Moya Bailey  explains, participants used #GirlsLikeUs to discuss everything from the desire to transition and the violence of being outed in unsafe situations" to "the banality of everyday living and dreams of job success."
Many hashtags signal shared investments, no matter the grammatical construction, if the call to action requires joint effort. For example, "standing with" is a gesture of solidarity. #WeStandWithParis, #WeStandWithBrussels, and #WeStandWithBerlin express camaraderie with cities that have experienced terrorist attacks. Similarly, #IStandWithPlannedParenthood imagines a stance of collective defense that assumes others will take the side of a US reproductive rights organization, and #IStandWithSurvivors announces a firm commitment to join rape survivors braving adversarial legal processes or attempts to shame them into silence. In these cases, the "I" of personal accountability represents a pledge to membership in the "we" of a communal movement.
There is a famed scene in the 1960 Stanley Kubrick movie Spartacus in which the hero is at risk of being crucified by the Roman authorities for fomenting rebellion among the enslaved. First one by one, and then in a cacophonous whole, men rise to declare, "I am Spartacus." This hides the identity of their leader in a display of mass allegiance. In much the same way, users of the hashtag #JeSuisCharlie (or #IAmCharlie) assume the identity of the satirical weekly Charlie Hebdo to demonstrate solidarity with the 12 people killed in the magazine's Paris offices in 2015 by Islamic radicals and to proclaim a common commitment to free speech. 
The #MeToo campaign has encouraged women from many different walks of life to share their experiences of harassment, assault, discrimination, and marginalization.
US news organizations began publishing accounts in 2017 about how Hollywood mogul Harvey Weinstein routinely sexually terrorized would-be starlets, female personnel, and potential employees of his studio. These stories that had long been silenced by nondisclosure agreements and a culture of complicity were aired, and dozens came forward to accuse Weinstein of abusing his position.
In October 2017, to shift attention from perpetrators to victims, actress Alyssa Milano posted "If you've been sexually harassed or assaulted write 'me too' as a reply to this tweet" above an image that read:
Me Too.
Suggested by a friend: "If all the women who have been sexually harassed or assaulted wrote 'Me too.' as a status, we might give people a sense of the magnitude of the problem."
Overnight #MeToo messages flooded Twitter, Facebook, and Instagram in response to Milano's call. The movement spread from the entertainment industry to many other culturally influential fields: publishing, the art world, the restaurant industry, politics, and academia. Like #BlackLivesMatter the metrics on the hashtag were dramatically larger in scale than most hashtags and maintained impressive staying power. 
The initial viral spike observable in the United States for the #MeToo hashtag soon was replicated in the data about social media trends from other Anglophone countries. #MeToo was also translated into multiple languages or adapted for foreign audiences. In China the homophone "mi tu," represented by the emojis for "rice" and "bunny," was used to get around the nation's censors who might be searching for dissident content. In France an open letter critical of the movement from successful show business figures called it by its English name rather than #MoiAussi. As a testament to its popularity and brand appeal, by January of 2018 #MeToo had a custom emoji that appeared automatically if Twitter users inserted the hashtag. The image was intended to be three hands from people of different races, although at a distance the symbol appeared to many to be a picture of female genitalia.
As the #MeToo hashtag exploded, black feminists were understandably irritated to see all the attention going to white women. Those objecting to cultural amnesia reminded white feminists that in 2006 Tarana Burke had founded a "Me Too" campaign against sexual assault based on bearing witness to the repetition of individual experiences of violence against women. Burke had used an older social network platform, MySpace, as her main vehicle for spreading the word and building community. When Time magazine devoted its cover to "The Silence Breakers" as its "People of the Year" for 2017, white female celebrities like Ashley Judd and Taylor Swift were depicted as the primary faces of the movement and Burke's absence was noted by many.
Another factor explaining Burke's relative anonymity was her choice to develop the "me too" concept on social media without stamping it with the #MeToo hashtag. A search of the Twitter archive shows Burke using the hashtag to curate other kinds of conversation about solidarity in the years before the Weinstein scandal broke. For example, in December of 2010 Burke tweeted about her affection for classic novels about the lives of young women. "@krysilove What? Who wrote it? I just bought my daughter the whole Jane Austen series bc she LOVED Pride & Prejudice. #metoo ;-)"
In Burke's first fewyearsontheplatform, her Twitter presence was more likely to utter "me too"—without the hashtag that made the phrase famous—usually in contexts that had nothing to do with sexualized abuse, such as asking questions about the Twitter interface. ("When I reply to people the @ comes up, but do they have to follow me too in order to see my reply?") Her pre-2017 use of "me too" was usually part of an exchange with a specific interlocutor as Burke became a fluent user of the Twitter platform to perform many kinds of rhetorical work.
@Bassdiggitydawg Kaia used to do that . . . now it's always something that ails her—"ma, I have a pain in my back" I'm like "me too—you"
@putyrdreams1st You saw Brooklyn's Finest last night? Me too! What did you think?
@Monalisa7872 (me too!! Who knew, lol) RT @ cosmobaker "No worries"—that's some weird shit that white people say . . . 
[ME TOO!] RT @writeli:"I'm gonna yield myself the balance of the time."—I'm going to say that at work meetings, but as soon as they start.
Burke's "me too" assertions cover many different kinds of expressions of solidarity, from empathizing with bodily discomfort to sharing frustration about white privilege. Each use of "me too" shows her social awareness about the value of validating common experiences in the task of online community building.
In other words, Burke can legitimately claim to be an inventor of the "me too" slogan long before #MeToo was born, and her work building online community modeled the performative work of the slogan. "It wasn't built to be a viral campaign or a hashtag that is here today and forgotten tomorrow," Burke told a reporter from Ebony magazine. "It was a catchphrase to be used from survivor to survivor to let folks know that they were not alone and that a movement for radical healing was happening and possible." Granted, she didn't conceive of her use of the phrase as a machine-readable chunk of metadata, but her understanding of the conditions needed to build trust between victims in the context of a shared conversation was in many ways more sophisticated than merely launching a trending term on Twitter.
—————————————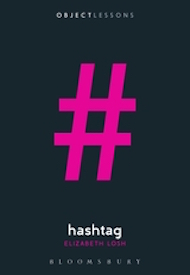 From Hashtag by Elizabeth Losh, published by Bloomsbury Academic. Used with permission of the publisher. Copyright © by Elizabeth Losh.
---