This coffee table book looks pretty good.
How much would you pay for it?
$50?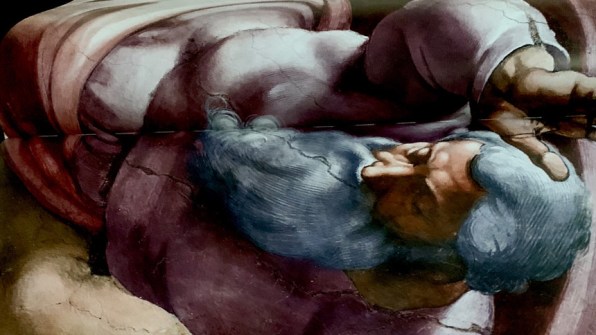 $200?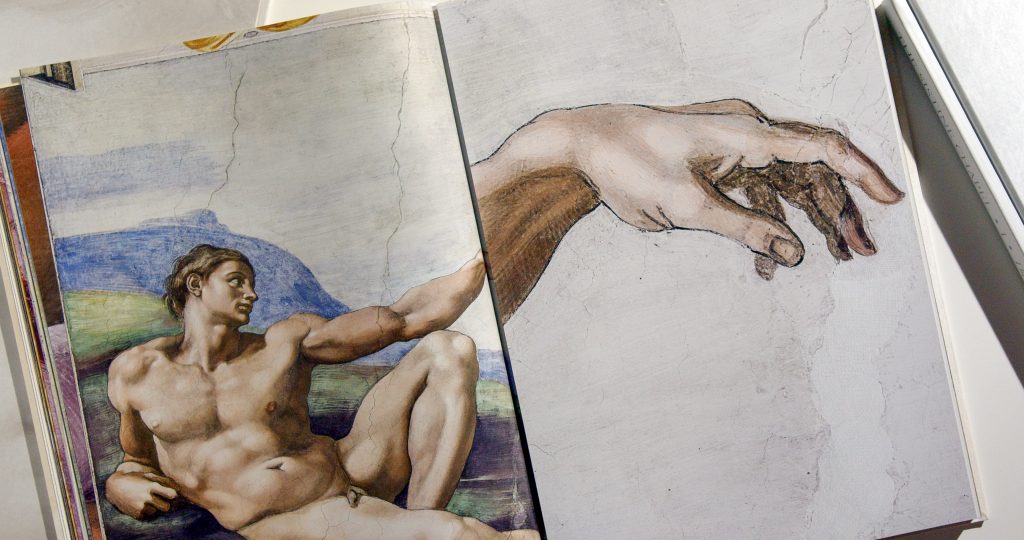 $20,000?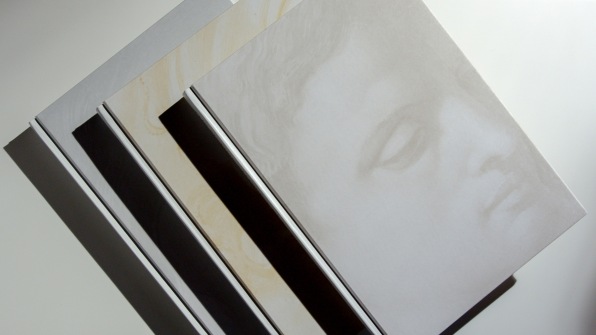 The Vatican Museums, Italian art publisher Scripta Maneant, and Callaway Arts & Entertainment have teamed up to create a limited edition book trilogy, The Sistine Chapel, that present the entirety of the Sistine chapel in book form. And yes, the trilogy costs $20,000.
Each book is two feet tall, and the photographs within provide a one-to-one perspective of the Sistine Chapel: every inch of the Sistine Chapel is reproduced life-size in these books. To capture these precise images, a team of photographers worked for 67 consecutive nights using the latest in gigapixel photography—then the 270,000 resulting images were stitched together in post-production, printed, and color-matched with the original works.
The books are not expensive just because of the content inside, but because of the labor of making the books themselves. Each book is handmade, with white-calf leather spines; silver, gold, and platinum foil stamping on the covers; and specialty silk binding done in Navara, Italy. Callaway founder and CEO, Nicholas Callaway, told Publishers Weekly, "We believe that books can be and are art objects in and of themselves."
Callaway editorial director Manuela Roosevelt has pointed out that this book solves the issue that when you tour the Vatican, it's difficult to see the frescoes—you have limited time, and they are 65 feet above your head. So instead of touring the Vatican, you can buy this $20,000 book set.
The Sistine Chapel is available for purchase here. If you want to get your hands on one of these trilogies, move quickly: the worldwide publication is limited to 1,999 copies, with only 600 available in the English language for the world. But fear not: "One of our primary goals is to place a significant portion of the edition in institutions where it will be available to everyone for generations to come," Callaway said. "It's a work for the world." Yes . . . a work for the world.
Incredibly, the books are sold direct-to-consumer sight unseen, and no returns are allowed. It's so high-risk! Alluringly high-risk, even. . .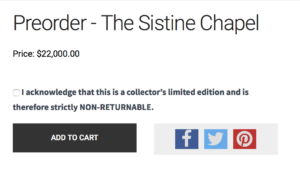 The forbidden button . . .

[via Fast Company, Forbes]