Walt Whitman's Manly Advice on Travel, Boxing, and Food
"Manly health! Is there not a kind of fascinating magic in the words?"
Manly health! Is there not a kind of charm—a fascinating magic in the words? We fancy we see the look with which the phrase is met by many a young man, strong, alert, vigorous, whose mind has always felt, but never formed in words, the ambition to attain to the perfection of his bodily powers—has realized to himself that all other goods of existence would hardly be goods, in comparison with a perfect body, perfect blood—no morbid humors, no weakness, no impotency or deficiency or bad stuff in him; but all running over with animation and ardor, all marked by herculean strength, suppleness, a clear complexion, and the rich results (which follow such causes) of a laughing voice, a merry song morn and night, a sparkling eye, and a never-happy soul! To such a young man—to all who read these lines—let us, with rapid pen, sketch some of the requisites toward this condition of sound health we talk of—a condition, we wish it distinctly understood, far easier to attain than is generally supposed; and which, even to many of those long wrenched by bad habits or by illness, must not be despaired of, but perseveringly striven for, as, in reason, probable and almost certain yet to attain.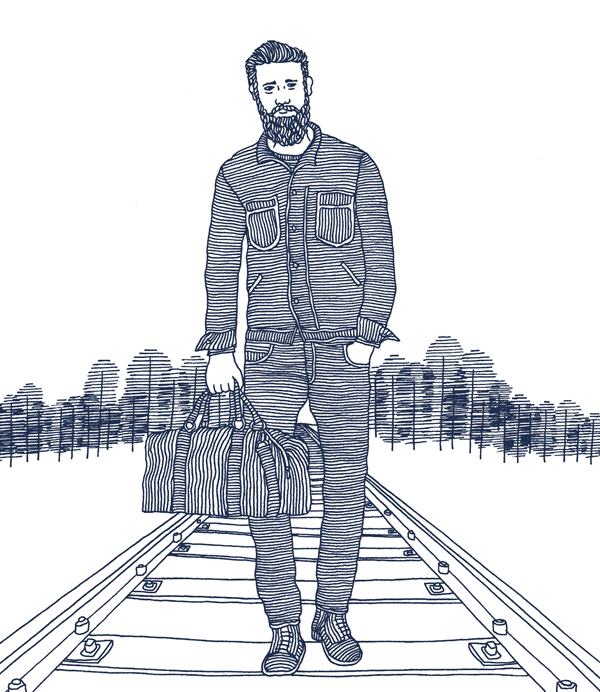 ON TRAVEL
Often, a complete change of scene, associations, companionship, habits, etc., is the best thing that can be done for a man's health, (and the change is perhaps beneficial to a further extent in his morals, knowledge, etc.).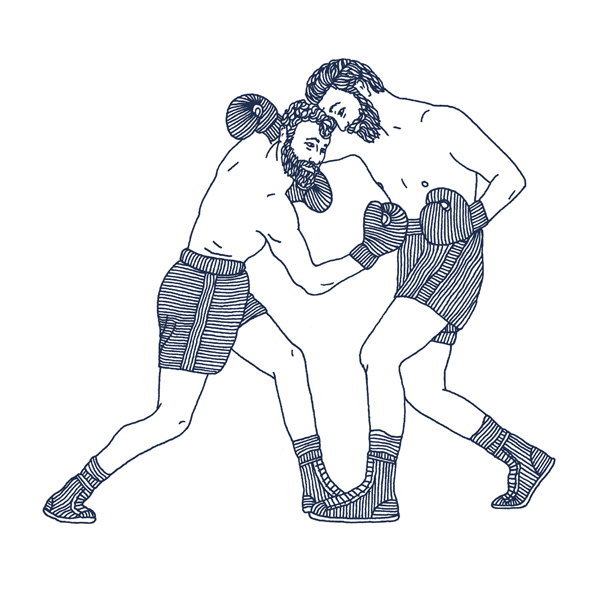 ON BOXING
Is there not even a high order of heroism in the willingness and capacity to endure the most terrible blows of an opponent, and stand up under them as long as the sinews of the body answer the volition of the mind?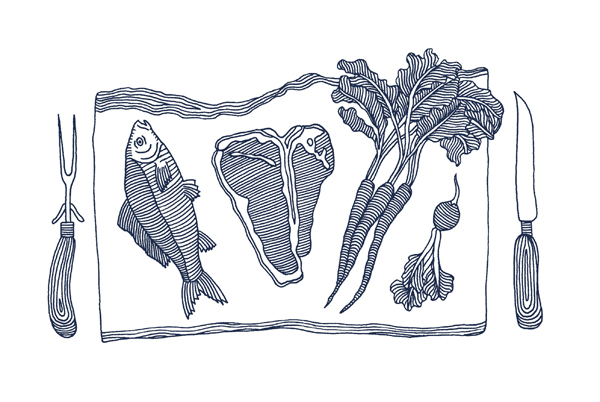 ON A HEARTY MAN'S DIET
If you want to know what is best to a hearty man, who takes plenty of exercise and fresh air, and don't want any pimples on his face or body, we will answer (perhaps very much to your astonishment), a simple diet of rare-cooked beef, seasoned with a little salt, and accompanied with stale bread or sea-biscuit.
From Walt Whitman's Guide to Manly Health & Training. Used with permission of Ten Speed Press. Compilation copyright © 2017 by Ten Speed Press, a division of Penguin Random House LLC. Art copyright © 2017 by Matthew Allen.
---