Veteran Reporter Margaret Sullivan's Favorite Books About Journalism
From Bob Woodward to Jodi Kantor and More
When I set out to write my memoir—Newsroom Confidential; Lessons (and Worries) from an Ink-stained Life' I got a chance to revisit some of the books about journalism that have delighted and inspired me for decades. Some showed me what was possible for intrepid reporters who never gave up. Some fed my growing worries about today's troubled media landscape. This collection of some all-time favorites spans almost five decades, from the coverage of the 1972 presidential campaign to the start of the #MeToo movement. Every one of them has influenced me and caused me to say, "I wish I'd written that!"
*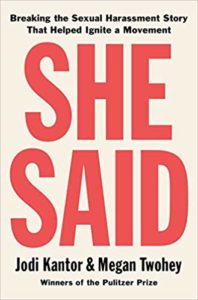 Jodi Kantor and Megan Twohey, She Said: Breaking the Sexual Harassment Story That Helped Ignite a Movement
(Penguin Books)
Published in 2019, it reads like a thriller but functions like a journalism textbook, as two New York Times investigative reporters show exactly how their dogged reporting exposed Harvey Weinstein's decades of sexual misconduct and kicked off the #MeToo movement.
Timothy Crouse, The Boys on the Bus
(Random House Trade)
First published in 1973, it takes us inside presidential campaign reporting of an earlier era as reporters (and yes, they were almost all white men) battle for scoops, but too often stay comfortingly within the confines of "pack journalism." Some things have changed since then, of course. And, unfortunately, some haven't.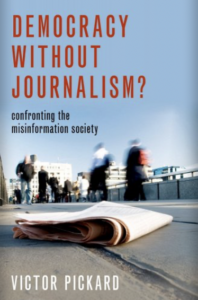 Victor Pickard, Democracy Without Journalism?: Confronting the Misinformation Society
(Oxford University Press) 
Written by a University of Pennsylvania media studies professor, this whip-smart 2019 book is a searing examination of how our broken media system is harming America. It not only lays out the deep problems but presents ways to begin fixing them.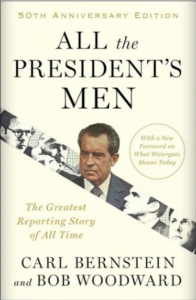 Carl Bernstein and Bob Woodward, All the President's Men
(Simon & Schuster)
 This seminal 1974 book about how two young and hungry Washington Post reporters broke open the Watergate scandal not only launched the classic movie of the same name but ignited innumerable journalism careers.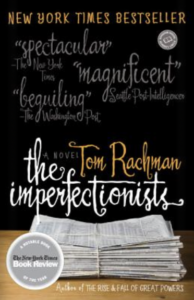 Tom Rachman, The Imperfectionists
(Dial Press) 
This highly original 2010 novel, set in Rome, brings us the interwoven stories of the quirky staffers of an English-language newspaper. Both entertaining and poignant, it also illuminates the larger, real-life story of a print world struggling with the existential threat of the internet.
__________________________________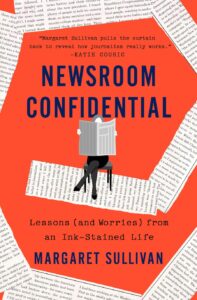 Newsroom Confidential: Lessons (and Worries) from an Ink-Stained Life by Margaret Sullivan is available via St. Martin's Press.
---