Uwe Johnson: A Chapter a Day for a Year
Read a diary entry a day this week
Late in 1967, Uwe Johnson set out to write a book that would take the unusual form of a chapter for every day of the ongoing year. It would be the tale of Gesine Cresspahl, a 34-year-old single mother who was a German émigré to Manhattan's Upper West Side, and of her ten-year-old daughter, Marie—a story of work and school, of friends and lovers and big-city life. An everyday tale, but also a tale of the events of the day as gleaned by Gesine from The New York Times: Johnson could hardly foresee the convulsions of 1968, but some of the news—the racial unrest roiling America, the escalating war in Vietnam—was sure to be news for some time yet to come. It would also be a tale told by Gesine to Marie about Gesine's childhood in a small north German town, of Nazi Germany (Gesine was born the year Hitler came to power), World War II, Soviet retribution, and Communist East Germany. An ambitious historical novel as well as a wonderfully observed New York novel, Anniversaries would take in the unsettlement of both the present and the 20th century's past, while depicting the struggle of a mother and daughter to understand and care for each other and to shape a human world.
Lit Hub is pleased to share excerpts from Johnson's remarkable two-volume novel, available now from New York Review Books. In keeping with the novel's form, we will be publishing one diary entry per day, each corresponding to the same date in 1967.
*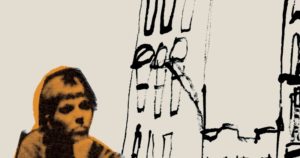 Yesterday morning, when Fred Wright, a handyman, got back to the basement on Avenue B where he sleeps, he found two bodies next to the furnace: that of 18-year-old Linda Rae Fitzpatrick and that of 21-year-old James H. Hutchinson, both of them nude and lying on their stomachs, beaten to death, heads bashed in. The girl, from a wealthy Connecticut family, had been having a go at life with the hippies and unemployed in Manhattan's East Village for only a few weeks; the boy was known as a cheap source of LSD, marijuana, and barbiturates. People called him "Groovy," someone who knew the ropes, knew his way around. Read More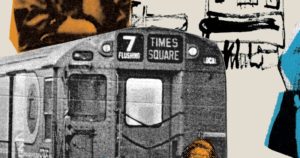 – Mrs. Cresspahl is not at her desk at the moment.
– The police have two suspects.
– Oh you mean the Linda Fitzpatrick thing.
– Apparently they were having an LSD party in that basement.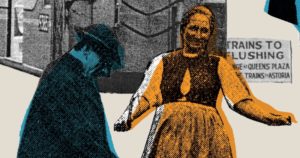 How it rained last night! The windowpanes were crackling all afternoon yesterday, and at the end of the workday water was pouring down thick and heavy onto Third Avenue, onto the newspapers and handbags the pedestrians were holding over their heads. Our way to the subway entrance on 42nd Street was blocked by a big black lake in the gutter and an interminable red light, thanks to the rain and the police, respectively. Around ten o'clock, the park suddenly fell silent—not another drop to be heard. But between the scarred trunks of the plane trees the streetlamp light was caught in blurry haloes: the air was not clear. Read More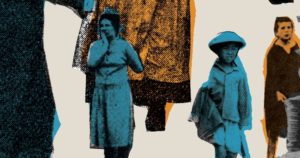 The tellers' windows are closed for the holiday, but people are working on every floor of the bank above the lobby. The restaurant in the basement was so crowded at lunchtime that a line of people stood waiting, staring down at seated eaters' necks, while the waitresses whipped away empty plates so greedily that reading the paper was out of the question. We couldn't get our regular waitress either—the brisk, distracted, attentive one who complains so delightfully and says, as though to a comrade in suffering: Oh, Gesine . . . Read More
---