Tom Scharpling on Legacy, Being Forgotten, and His Latest Paperback Release
In Conversation with Christopher Hermelin on So Many Damn Books
Living Legend Tom Scharpling drops into The Damn Library to chat about the paperback release of his national bestseller, It Never Ends, and his recent 24-hour Best Show episode triumph. There are discussions of legacy, mystery, what it was like to work together on the book, and the bizarre temporal reality created from writing something and then waiting forever for it to appear on shelves. Plus a lot more.
Subscribe and download the episode, wherever you get your podcasts!
What'd you buy?
Tom: Drive My Car (dir. Ryusuke Hamaguchi) • Raging Bull (dir. Scorcese)
Christopher: Fuzz by Mary Roach • Mercury Pictures Presents by Anthony Marra
*
Recommendations:
Tom: Elvis (dir. Baz Luhrmann)
Christopher: One's Company by Ashley Hutson
*
From the episode:
Christopher Hermelin: I'd love to know your thoughts on legacy—the concept of legacy as a whole and what legacy means to you. Do you think about your own legacy?
Tom Scharpling: Yeah. Legacy means more to me when it comes to other people than myself. I'm interested in the legacy of artists and tracking their body of work and seeing all these career-defining things like, they were lost in the woods for this stretch and then they shocked everybody and came back with this album or movie or whatever. But for myself, I don't know. I'm just kind of comfortable with this low- to mid-tier awareness of what I do. I wish parts of it were easier. That's the only thing that I wish would come from recognition or anything like that.
I'll say that when I'm gone—when I'm done with this stuff—I will be done with it. And I mean it as you'll never hear from me again, because that will just be because I did it. And I'm not saying it in any kind of threat or, "Oh, no, please don't go." It's just like, no. When I'm done, I'm going to be done. I'm not going to be half and half out with stuff. And maybe I'll never be done. I don't know. Maybe that's just the concept.
My purpose is to just keep chipping away, keep doing things for the entirety of whatever, however long my life is. But maybe I'll also just be like, I'm done talking into microphones. I want to see what it feels like to not do that. And then I'll stop doing it, and that'll be that. Maybe I'll figure other things out. Or maybe I won't. I don't know. Right now I'm really out. That stuff is exhausting. I don't care about that. The idea of caring about what you leave behind, creatively, after you die—there's nothing of any value in there for me with that at all. First of all, it's out of your control. Whatever happens, happens. You can't put yourself in a position to be talked about after you're gone because history does what history does, and some people's stock rises and other people get erased. It's like, what's his name? Booth Tarkington, I think he wrote The Magnificent Ambersons.
Christopher Hermelin: Gee, I don't know what Booth Tarkington wrote off the top of my head.
Tom Scharpling: You don't?
Christopher Hermelin: I know.
Tom Scharpling: Hold on. I'm checking right now. Yes, it was a novel by Booth Tarkington. He wrote it and the book was huge when it came out. It was made into a movie in the 40s, came out in 1918. It's gone now. Nobody hangs onto that book. And I'm just saying, that's what time does, right? It does what it's going to do. And I'm sure there are people in the 1910s, 20s, 30s, and 40s, for decades, who would say, "Well, this is an all-time classic that's going nowhere." But it just slowly drifted out of awareness. All those huge books you see growing up, these giant, historical epics. I forget who I'm thinking of. What is it, Leon?
Christopher Hermelin: Leon Uris.
Tom Scharpling: Yeah. Leon Uris. I would see these books at relatives' houses, these enormous books that seemed like they were made for all time. And they're not. They just were of their time. So all I'm trying to say is I couldn't imagine trying to control any version of that. Seems like a straight-up waste of time because it's truly out of your hands.
*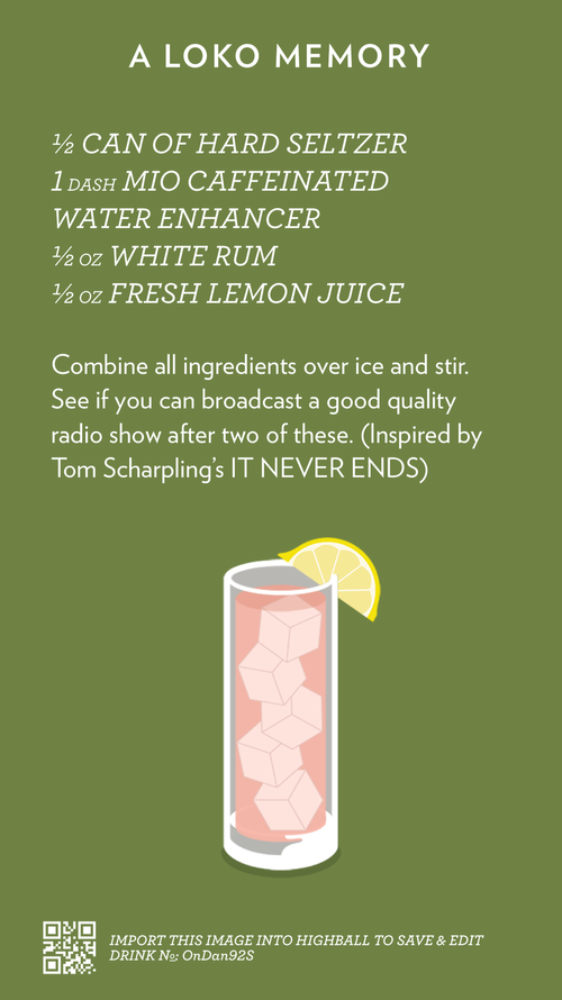 ---