Titles for the Times: Ten Books On Race, Police, and Black Lives Matter
Angela Davis, John McWhorter, Clarence Lusane, and More
Fifty-two years ago, Bob Dylan first recorded his monumental "The Times They Are A-Changin.'"
Come gather 'round people wherever you roam
And admit that the waters around you have grown
Accept it soon, you'll be drenched to the bone
If your time to you is worth savin'
Then you better start swimmin', you could sink like a stone
For the times, they are a-changin'
Come mothers and fathers throughout the land
And don't criticize what you can't understand
Your sons and your daughters, beyond your command
Those lyrics are eerily current, as the people around you and I are protesting with signs that say BlackLivesMatter, as police violence continues to be peeled back and exposed by social media, as "privilege," "gentrification," "racist," and "immigrant" become either fighting words or words of conversation, depending on the circles in which you find yourself.
As par for the course, many independent publishers have been producing books for these conversations for years, and even more have been published this year. No matter what circle you find yourself in, these can help to soothe the argument and continue the conversation.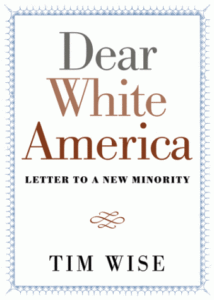 Dear White America: Letter to a New Minority by Tim Wise (City Lights Publishers)
You could say that Tim Wise was "woke" before that term was around. In this provocative work, Wise speaks out against the assumption that white culture is the norm. Written with Obama in his first term, this book is perhaps even more relevant now with the current political and social environment. As Michelle Alexander, author of The New Jim Crow says, "What Tim Wise has brilliantly done is to challenge white folks . . . to see that they have a responsibility to do more than sit back and watch, but to recognize their own role in co-creating what is either a fair, inclusive, truly democratic society or a society that is predicated on indifference towards those who are labeled as 'others.'"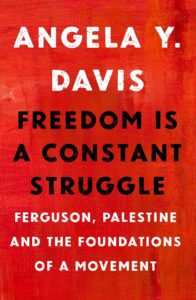 Freedom Is a Constant Struggle by Angela Davis (Haymarket Books)
Need your racial justice titles with a heavy dose of feminism and historical context? Look no further than Angela Davis's most recent title, where she digs into the connections between struggles against state violence and oppression throughought history and around the world in her essays, interviews, and speeches. BUST says of the title that, "Davis delivers a rooted history with directives for seeing modern events in context. Yes, freedom is a constant struggle, and here, Davis reminds us we have the tools to act, react, and keep pushing onward."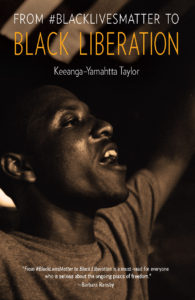 From #BlackLivesMatter to Black Liberation by Keeanga-Yamahtta Taylor (Haymarket Books) 
Where haven't Keeanga-Yamahtta Taylor and her timely book been in the past year? Salon, Democracy Now!, the Los Angeles Times, and now required reading at Virginia Union University for all incoming students this fall are just a handful. Keeanga-Yamahtta Taylor teaches at Princeton University, and she analyzes the historical and contemporary ravages of racism and structural inequality, including mass incarceration and Black unemployment. She argues for the necessity of BlackLivesMatter for Black liberation.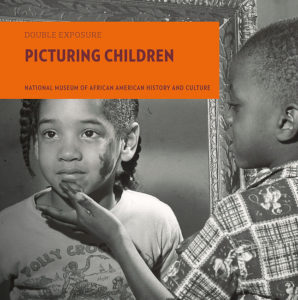 Picturing Children: National Museum of African American History and Culture by Marian W. Edelman (D Giles Limited) 
The Smithsonian is getting in on the conversation too: The National Museum of African American History and Culture opens to the public on September 24, and as part of the launch, the museum's founding director, Lonnie Bunch, is overseeing the publication of a special series of photography books with photos from the museum's collection. The fourth title in this series is Picturing Children, and it features stunning images of America's past and present racial tension and hope are reflected in the faces and actions of children, as NPR's All Things Considered reported on July 30.
Michelle Obama herself referenced one of the photos (a child touching President Obama's hair) in her speech to the DNC on July 25, saying "We know that our words and actions matter not just to our girls, but to kids across this country. Kids who tell us, 'I saw you on TV,' 'I wrote about you at school.' Kids like the little black boy who looked up at my husband, his eyes wide with hope, and he wondered 'is my hair like yours?'"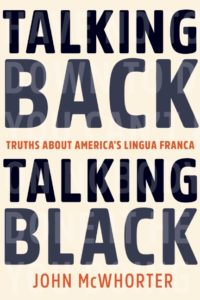 Talking Black, Talking Back, John McWhorter (Bellevue Literary Press)
 Finally, we have a title that is a celebration of Black English and an argument for its legitimacy. As John McWhorter says, "To me, Black English is like a clockwork or an engine, a system every bit as coherent as Latin or Chinese. But to most Americans, Black English Means error." McWhorter fights the stereotype, gives you some approachable grammar lessons, and changes our definitions of "correct language" in the process. Look for Talking Black, Talking Back from Bellevue Literary Press in January 2017.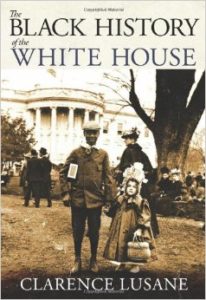 The Black History of the White House by Clarence Lusane (City Lights Publishers)
Once again hitting the right notes, first lady Michele Obama ruffled feathers in her DNC speech, noting that "I wake up every morning in a house that was built by slaves." Subsequently, NPR called in Clarence Lusane, author of The Black History of the White House to comment on the first lady's speech: ". . . what Michelle Obama was attempting to do was to draw that link to show that it isn't just what's going on in the White House now and isn't it great that there's a black family there, but there's a much longer history that needs to be appreciated." If you want to know the underbelly of American history that likely wasn't blared in your high school textbook, take a look at The Black History of the White House.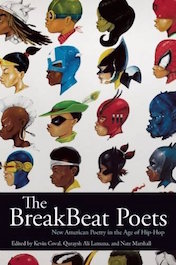 The Breakbeat Poets, Edited by Kevin Coval and Quraysh A Lansana (Haymarket Books)
 Spoken word and hip hop inspired poetry has sparked the BlackLivesMatter Movement with creativity and passion. As Danez Smith says in his provocative "Dear White America,"
"I have left earth to find a land where my kin can be safe. I will not rest until black people ain't but people the same color as the good, wet earth, until that means something, until our existence isn't up for debate, until it is honored & blessed & loved & left alone, until then I bid you well, I bid you war, I bid you our lives to gamble with no more."
With poems by Ocean Vuong, Danez Smith, Kevin Coval, Chinaka Hodge, Aracelis Girmay, and so many more, The Breakbeat Poets is your anthology for the times. They can't stop, nor will they.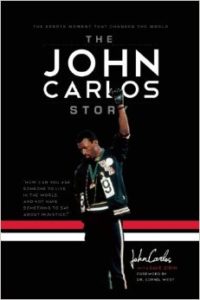 The John Carlos Story: The Sports Moment That Changed the World by Dave Zirin and John W. Carlos (Haymarket Books)
With the Rio Olympics over and American media obsessing over the embarrassment of Ryan Lochte, a book about an Olympian taking a stand decades ago, doing something that matters, might be what you need. From the 200-meter run medal podium in 1968, John Carlos and Tommie Smith's Black Power Salute incited controversy, career fallout, and stirring visual reminder of the times. In his book co-written with Dave Zirin, John Carlos gives the details behind that moment and how it affected his life. And Carlos is still talking today. On August 18, he told NPR's Morning Edition, "If you're famous and you're black, you have to be an activist."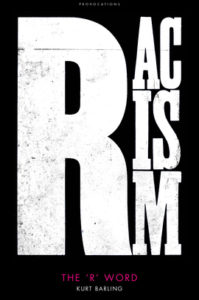 The 'R' Word, Kurt Barling (Biteback Publishing)
 Is the word "racism" even something we can continue to use? What good is it doing us? Kurt Barling, professor of journalism at Middlesex University in London explores the notions of racism and oppressor language in our changing world.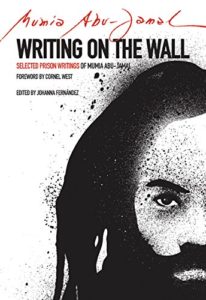 Writing On The Wall: Selected Prison Writings of Mumia Abu-Jamal, Edited by Johanna Fernandez, Mumia Abu Jamal (City Lights Publishers) 
The last title to round out our list comes from a writer currently serving his time in prison for being convicted of the murder of a police officer in 1981. Journalist and activist Mumia Abu-Jamal has perhaps the most unique perspective on violence, racism, and the police force. In Writing on the Wall, he delivers 100 previously unpublished essays on community, politics, Rosa Parks, Ferguson, and more. In the words of Cornel West, "[Mumia Abu Jamal's] writings are a wake-up call. He is a voice from our prophetic tradition, speaking to us here, now, lovingly, urgently. Black man, old-school jazz man, freedom fighter, revolutionary—his presence, his voice, his words are the writing on the wall."
---