On this day in 1930, playwright and activist Lorraine Hansberry was born on the South Side of Chicago. By the age of 29, she had produced A Raisin in the Sun. The seminal drama, the first play to be written by an African American woman produced on Broadway, won the New York Drama Critics' Circle for the best play of the year.
Hansberry was a prodigious list keeper. The playwright created yearly lists that detailed her likes, dislikes, regrets, and things she wanted to do in the future. One of these lists from April 1960, courtesy of the New York Public Library, provides a fascinating glimpse into Hansberry's personality.
The column of likes is interesting, but the opposing column is revelatory. Hansberry hated racism (obviously), stupidity (understandable), her homosexuality (also in the like column), seeing her own picture (relatable! I, too, hate getting my picture taken or watching myself on video), and sneaky love affairs.
On the back, Hansberry provides additional confessions.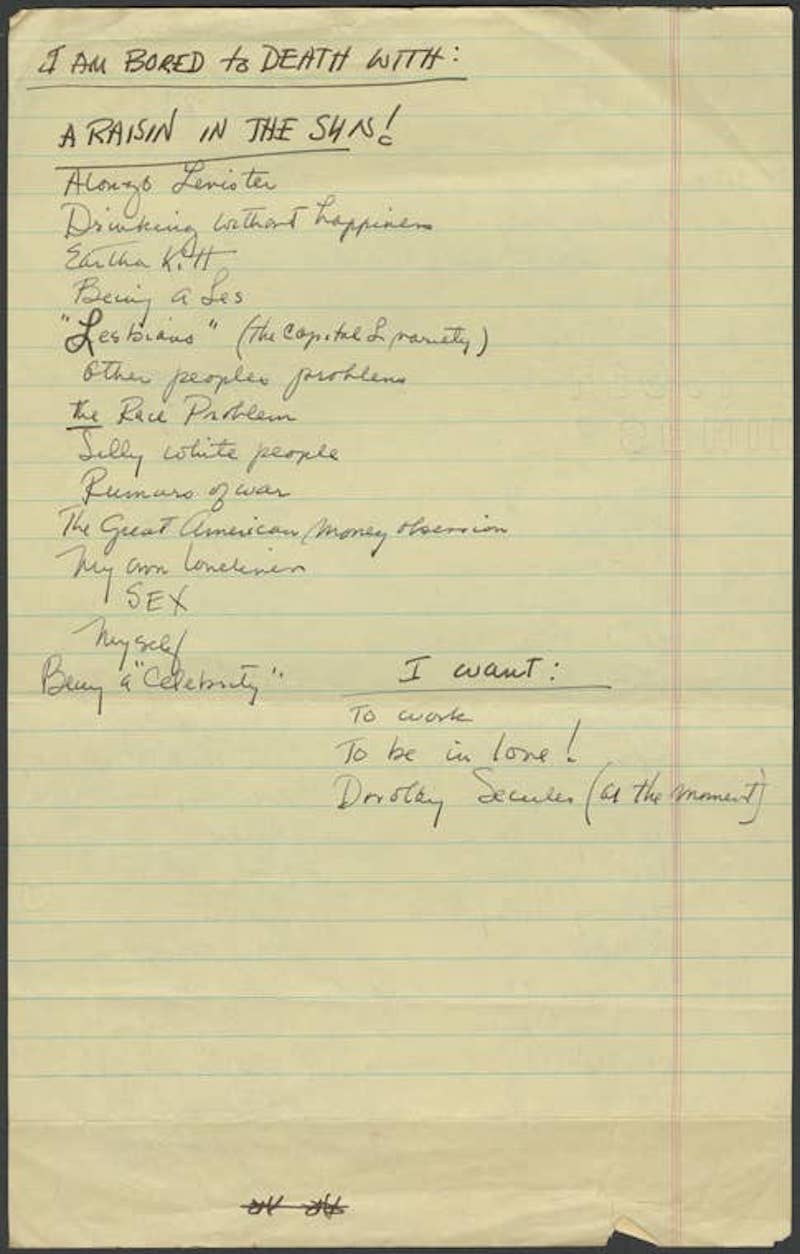 Among other things, the 29-year-old Hansberry was "bored to death" with A Raisin in the Sun, Eartha Kitt (also a like), silly white people (truly an epidemic), being a celebrity, and herself.
Her wants are short and endearingly sweet. Like most people, Hansberry wanted to work, to be in love, and to have the affection of her beloved.