If we here at Lit Hub know anything to be true, it is that one of life's greatest pleasures is walking into an independent bookstore. These past pandemic-ridden months have obviously made in-person browsing, spine-touching, and book-sniffing impossible. Now that bookshops are opening up again, we've asked a few booksellers to share their recommendations. What have they been reading in quarantine? What great book should you pick up next?
Here are a few titles to add to your TBR piles from the amazing booksellers at the Book Club Bar (New York, NY), Zenith Books (Duluth, MN), Susie's Stories (Rockport, MA), Books & Mortar (Grand Rapids, MI), Bliss Books & Wine (Kansas City, MO), Source Booksellers (Detroit, MI), and Trident Booksellers & Cafe (Boston, MA). From Isabel Wilkerson's seminal The Warmth of Other Suns to Natasha Trethewey's heartbreaking Memorial Drive to Jenny Slate's Little Weirds, we like to think there's a little something for everyone on this list. If you can, show some love to your favorite indie and especially to black-owned bookstores. Now more than ever, your support is vital. Shop small, thank your local booksellers. Treat yourself! Happy reading.
*
The Warmth of Other Suns by Isabel Wilkerson
(Vintage)
You will be shaken by this book – a stunning work of non-fiction which reads like classic literature. The story of the Black migration from the South between 1915 and 1970, when six million people left their homes to escape the oppression and terror of Jim Crow, is told through the lives of three persons. The author interweaves their moving stories, chronicled over decades and told with tenderness and love, with rich historical and sociological analysis. The work is a hefty tome of research and yet it is unputdownable. Written ten years ago, it is the quintessential story for today. The book's title is from Richard Wright: "I was leaving the South to fling myself into the unknown . . . I was taking a part of the South to transplant in alien soil, to see if it could . . .  respond to the warmth of other suns and, perhaps, to bloom."
–Bob Dobrow, Zenith Bookstore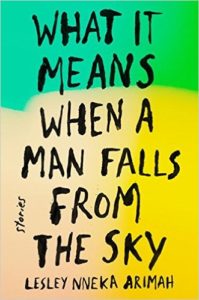 What It Means When a Man Falls From the Sky by Lesley Nneka Arimah
(Riverhead)
I was stunned when I found out this was the author's debut collection; each story is so beautifully and expertly told that I thought it was from a writer well into their career. Spanning across continents and realities, these stories all revolve around complex, resilient female characters navigating difficult circumstances. Some take place in normal reality, but most exist in the realm of magical realism, sci-fi, and myth. These stories may be dark, but they're sustained by moments of hope and humor. While every piece is fantastic, my favorite is the collection's title story. It's set in a sci-fi dystopia where climate change refugees have their trauma erased by a mathematical formula with strange side effects. Other story highlights include mother-daughter scam artists and a woman who makes a child out of discarded hair. For all it accomplishes, this collection is a surprisingly quick read. I tore through it in one weekend, and then went back again to revisit some stories.
–Deirdre M., Trident Booksellers & Cafe
Memorial Drive by Natasha Trethewey
(Ecco)
Natasha Trethewey is a well known poet. We may know her for her Pulitzer Prize in Poetry or when she served the United States twice as the U.S. Poet Laureate. Her memoir helps us think deeply about the danger that women can face and the familial impact. Tretheway is a history teacher as well. Tretheway's book taught me about a Civil War holiday I was unaware of, since I am a Bookseller from the North. In addition, I look further to find that the holiday is still celebrated in 5 Southern states. This book does not just tell her unique and painful story but it also reveals racial and historical inequalities of our country and what those injustices cost people. This book of creative nonfiction is worth reading!! 
–Alyson Turner, Source Booksellers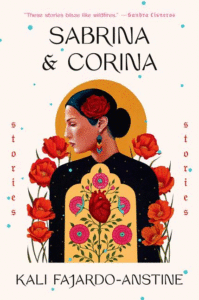 Sabrina & Corina by Kali Fajardo-Anstine
(One World)
This book tells the stories of fictional Latina and native women in Colorado who find themselves in the crosshairs of all sorts of violence and inequality. While so different from one another, these women hold a core strength and courage in common with one another, and they all fight to forge lives for themselves and find places they can call home. Sandra Cisneros hit the nail on the head when she wrote that these stores "blaze like wildfires." The feminine power in these pages absolutely set me ablaze as it highlighted the ways in which women have historically suffered and innovated through the harshest of systemic violences and oppressions. I walked away from this book with a more profound appreciation for my own power and the power of women across time.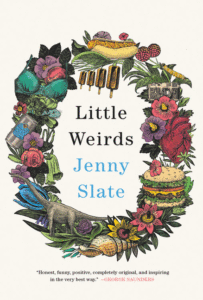 Little Weirds by Jenny Slate
(Little, Brown and Company)
I'm not sure I have ever read a book that resonated with me as deeply and immediately as Jenny Slate's Little Weirds. I have given this book as a gift to all my loved ones, and while a few have scratched their heads and asked me if I was doing okay, a bunch of others shared my kinship with this strange little book. One of its reviewers called it a "book-shaped thing," and that is just perfect. This is a hard one to pin down; it is a memoir at the same time that is a book of allegorical tales, poems, and observations. Slate wrote this after coming out of a divorce and the election of Donald Trump, and as someone who is also struggling with a separation and the existence of Trump, this book spoke to my heart. This is my desert island book. I am sure it will save my life over and over again.
–Jenny, Books and Mortar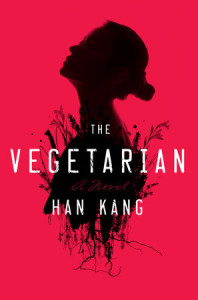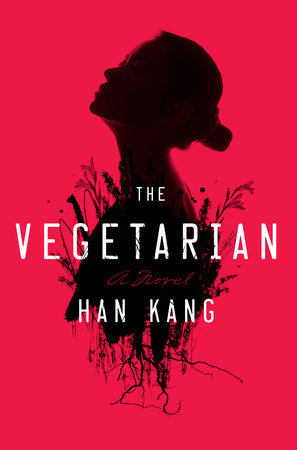 The Vegetarian by Han Kang
(Hogarth)
I love everything about The Vegetarian. It hooked me from the first line and held me until the last. Kang's novel is about a woman, Yeong-hye, who seemingly out of nowhere turns vegetarian to the extreme, meaning that she is unable to be anywhere near anything (or anyone) that resembles meat and slowly becomes obsessed with plants. The novel goes into her progressively deteriorating psyche and how it affects her and the people in her life through the perspectives of her husband, brother-in-law, and sister. Endlessly intriguing, dark, emotionally charged, and beautifully written, The Vegetarian will leave you wanting more.
–Hannah Z., Trident Booksellers & Cafe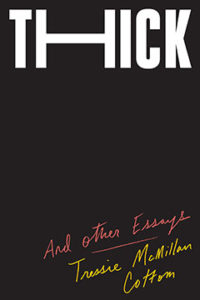 Thick by Tressie McMillan Cottom
(New Press)
I recently picked up Thick and my brain exploded! Topics covered include "Know Your Whites," "Dying to Be Competent," "The Price of Fabulousness," and my favorite, "Girl 6," a searing analysis about our everyday exposure to the white male perspective to, well, everything. We have got to start hearing Black women's voices/perspectives in what we read in the newspaper, what we hear on the radio, what we consider in our heads when we process the day's events (national or otherwise.) Our public intellectuals are not representative of most of us. Our public intellectuals don't even have to consider (many of) us. Let's talk about that ALL DAY. A good start is this collection of essays from this sharp (sharp!) Black feminist.
–Angel Dobrow, Zenith Bookstore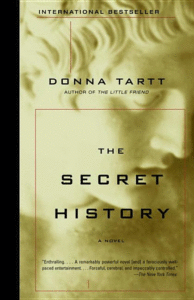 The Secret History by Donna Tartt
(Vintage)
The Secret History is a macabre and evocative tale of a group of college-aged intellectuals who murder one of their own, and the emotional and practical fallout that follows. Set at a New England college, the haunting narrative casts a captivating spell and examines the complex and complicit forces of vice that live within all of us. Tartt's masterful prose as well as deft parallels to ancient Greek allegory make this novel worth reading over and over again. 
–Nat Esten, Book Club Bar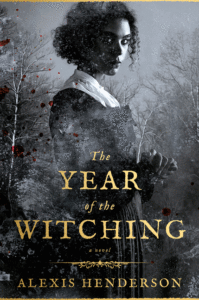 The Year of the Witching by Alexis Henderson
(Ace Books)
Alexis Henderson's debut novel, The Year of the Witching, is chilling, and captivating, and perfect. The town of Bethel is dedicated to their worship of the Father, and warns all its young people against the evils of the Mother, her witches, and the Dark Wood. When a plague breaks out, Immanuelle must figure out how it relates to her —and how to stop it—before it's too late. I started this book and said that I was just going to read two chapters and then do something responsible, and instead I made it ten chapters and 100 pages before I was able to rip my eyes away from the page. It's perfect for people who want something thrilling and compelling but not too scary. With patriarchal threads from The Handmaid's Tale (and our own society), a puritanical setting, and a vibe that reminded me of the VVitch, this is a 'carve out a day and don't plan on moving until you're done' kind of book. 
–Katherine N., Trident Booksellers & Cafe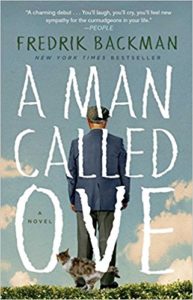 A Man Called Ove by Fredrik Backman
(Washington Square Press)
This story made me laugh out loud and cry.  It is a tender story about a curmudgeon who has given up on life, but life has not quite given up on him yet.  His outlook on life, the people he meets, and the way all these worlds collide will leave you warm-hearted and refreshed. Backman's style of writing is wonderful in the way he unfolds Ove's present and past lives.  The more you learn of Ove, the more you love him.
–Marlee, Books and Mortar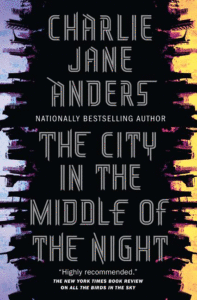 The City in the Middle of the Night by Charlie Jane Anders
(Tor Books)
The City in the Middle of the Night is set on a world that humans have colonized where half the planet is in perpetual burning day and the other half perpetual freezing night. The few cities exist on the line of habitable twilight. It's a fascinating setting, but the two main characters, Sophie and Mouth are what really makes this book so compelling. Sophie is a literal outcast saved by a strange native creature that communicates telepathically. Mouth is a gruff smuggler who lost her group of wanderers when she was a child and feels uneasy with any period of rest in the safety of any of the cities. The book alternates through their perspectives and experiences and really gets to dig into a lot of layers of what it means to belong—our relationships, our histories, our cultures, our struggles, our stories. Really great depth to the characters as they find their agendas crossing and diverging as they try to find a way to belong.
–John McCormick, Zenith Bookstore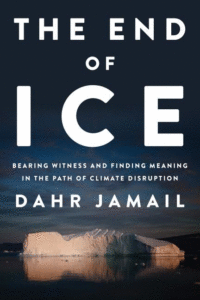 The End of Ice by Dahr Jamail
(New Press)
This is an introduction of the book The End of Ice.  It is one man's journey to re-embrace his life's passion of returning to the mountains he has hiked throughout his life only to find it noticeably changed by climate disruption. The cover of The End of Ice gave me a sense of the dark reality of the future that author and journalist Dahr Jamail may have witnessed.  I found this to be an honest and concerning read that I enjoyed. Those interested in the current state of the climate and how it effects our daily lives and the planet will be interested in reading this book.

–Susie Rich, Susie's Stories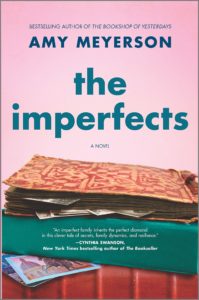 The Imperfects by Amy Meyerson
(Park Row)
The Imperfects is, well, perfect. Amy Meyerson stuns with nuanced characters and a narrative so unique, so compelling, that it'll take your breath away. When the Millers find the infamous Florentine diamond among their recently deceased grandmother's belongings, they are propelled down a path of intrigue, heartbreak, and family drama. Rife with their own personal troubles, the grandchildren, along with their eccentric mother, must now answer the questions: How (and why) did their grandmother hide this diamond for decades, and do they have any rightful claim to it at all? But the most pressing question they quietly ask themselves is, "Will this diamond finally heal the cracks and make us whole, or will it break our family apart again?" This book, which explores the dynamics of a family embroiled in a heated inheritance dispute, is tender and heartrending at once. If you're looking for a book that will make you say, "Oh, my god," aloud on the train, this is it.
–Brittany W., Trident Booksellers & Cafe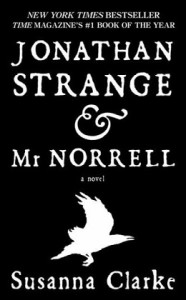 Jonathan Strange & Mr. Norrell by Susanna Clarke
(Tor Books)
I am notoriously bad about keeping my top five favorite books the same at any given time but if there is one book that has stuck it out through the years, it is this one. Jonathan Strange & Mr. Norrell is an alternate history of England set during the Napoleonic wars. I have heard people call this book Dickensian and Austenian, but that would only be the case if in addition to sly commentary about social norms and etiquette, Austen and Dickens were also fond of writing about ornery magicians and fairies. There's a healthy dose of British magic tales and ballads here too (looking at you "Tam Lin"). Clarke's writing is full of dry wit and fantastic world building. No matter how many times I read it I am always finding something new, whether it is in the funny anecdotes and fictional titles Clarke includes in her book's many many world establishing footnotes, or the story itself which is full of rich dynamic characters that speak to issues of race, class, and gender in a way fully relevant to the present. For readers who have been intimidated by its heft (this is a tome) or picked it up and abandoned it because it starts a little slow, check out the audiobook narrated by Simon Prebble. I've listened to it countless times and it brings the book to life in a whole new way.
–Nikki Silvestrini, Zenith Bookstore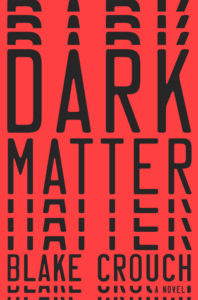 Dark Matter by Blake Crouch
(Ballantine)
This is a must-read book.  It's captivating, exciting, and will completely consume your time once you start reading it! I love thriller books and novels, but when I was first told about Dark Matter I was hesitant to read it because of the Science Fiction category it fell under.  Let me tell you, I was completely wrong.  I couldn't stop reading it, and I even got my fiancee to read it (he never reads).  Do not let the science fiction scare you away. Imagine being knocked out and waking up to people around you in hazmat suits and then constantly feeling watched and like you're being chased.  Every twist and turn in this book is mind boggling and will keep you reading.  You will find yourself wondering what is going to happen and wanting to talk with others about it, so just be ready!
–Tiffany, Books and Mortar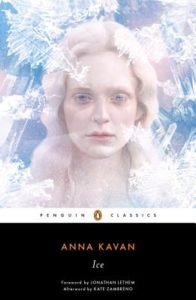 Ice by Anna Kavan
(Penguin Books)
A tale of obsession, trauma and abuse, set amidst a creeping glacial apocalypse, Anna Kavan's final novel is an emotionally devastating masterpiece. Her prose envelops the reader in a cold fog that suddenly cuts like a shard of, well, ice. The plot is ambiguous, dreamlike and sketchily drawn at best, a stylistic choice that only increases the impact of the work. It follows an unnamed narrator hunting for his former lover as the world crumbles around him, mirroring his own psychological deterioration, as well as the trauma he—and others—are inflicting on the woman he pursues. The style is very similar to J.G. Ballard, especially his early apocalyptic works such as The Drowned World and The Burning World, particularly in the reflection of psychology onto the landscape. A must read for anyone interested in feminist science fiction, the traumatic effects of abuse or prose that will cut your heart out.
–Sean C., Trident Booksellers & Cafe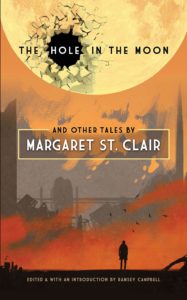 The Hole in the Moon and Other Tales by Margaret St. Clair
(Dover Publications)
I discovered St. Clair upon reading Monster, She Wrote: The Women Who Pioneered Horror and Speculative Fiction. Her life story and the descriptions of her writing fascinated me and I immediately set out to find her work. This fairly new collection is one any horror or science fiction reader would love. St. Clair's writing is filled with wit and charm, something I would compare to Shirley Jackson's, and the stories themselves are straight out of Twilight Zone. Each of these 17 tales of compelling science fiction and supernatural horror left me with a strange and uneasy feeling as St. Clair deeply examines humanity.   
–Beth Burnett, Zenith Bookstore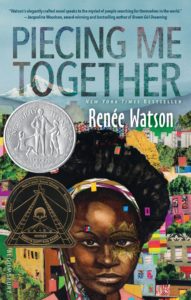 Piecing Me Together by Renée Watson
(Bloomsbury YA)
Renée Watson's Piecing Me Together is a powerful coming of age story highlighting a young girl's journey to showcase the pieces of herself.  Jade, a bright, creative and extremely talented young girl from Portland, refuses to let her current situation dictate her future or define her dreams.  She is determined to make it out of (what others deem) her "bad" neighborhood using her intellect, her God given talents, and reluctantly the "help" from a program for at-risk girls.  Jade's only problem, she feels she has much to offer the world and does not see herself as needing to be fixed; because she doesn't feel broken.  Piecing Me Together is a dynamic narrative on race, gender and privilege.  Although it is intended for young adults, it was quite fulfilling to watch the young protagonist find her voice and her success in a world that far too often seems like it was designed to break her apart.
–La'Nae Robinson, Bliss Books & Wine