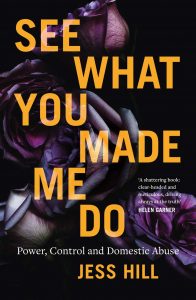 Last night, journalist Jess Hill was named the winner of the $50,000 Stella Prize, which celebrates excellence in Australian women's writing. (The shortlisted authors, who will each receive $2,000, are: Charlotte Wood for her novel, The Weekend; Tara June Winch for her novel, The Yield; Favel Parrett for There Was Still Love; Caro Llewellyn for her memoir Diving Into Glass; and Josephine Rowe for her story collection, Here Until August.)
Jess Hill's book, See What You Made Me Do, is the result of four years investigating domestic abuse, with a specific focus on interrogating the perpetrators and the culture that enables them.
According to the chair of the judging panel, Louise Swinn, See What You Made Me Do "meticulously dismantle[s] all of the lazy old lies we associate with domestic abuse … [and] does much more than draw attention to this crisis—it offers solutions for reform."
You can watch the online announcement here.
[via The Guardian]