The Ultimate Fall 2021 Books Preview
The Biggest Books of the Season of Big Books, According to Math
Every season that there are books, there are lists of what books you should read. And why not? Nature adores a list. (That's the saying, isn't it?) Today is the first day of fall, otherwise known as Prestige Book Season, and therefore it is time for my annual survey of all of the fall book lists—the Bests, the Most Anticipateds, the Recommendeds, and the ones who got funky with their headlines this year.
This year, I read a total of 36 lists, which together recommended over 400 books being published this fall. Seventy-seven of those 400 were recommended at least three times, which was enough to get them onto my list of lists. (And you may be shocked to learn that our top spot openly defies The Discourse!) Here's the final tally:
25 lists: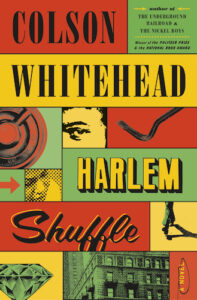 Colson Whitehead, Harlem Shuffle
23 lists: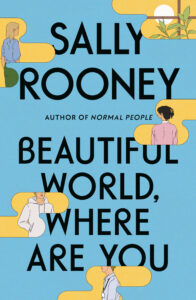 Sally Rooney, Beautiful World, Where Are You
20 lists: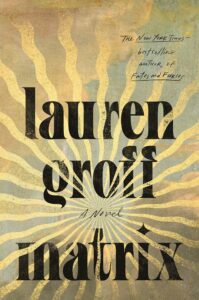 Lauren Groff, Matrix
17 lists: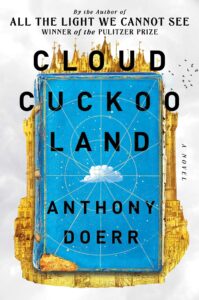 Anthony Doerr, Cloud Cuckoo Land
16 lists: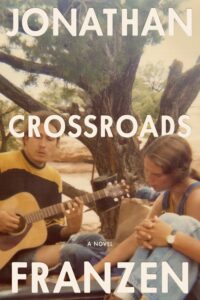 Jonathan Franzen, Crossroads
15 lists: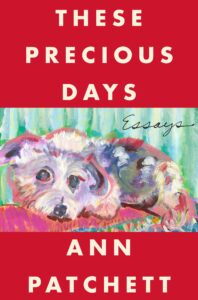 Ann Patchett, These Precious Days: Essays
13 lists: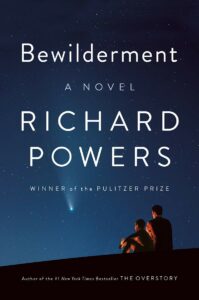 Richard Powers, Bewilderment
Elizabeth Strout, Oh William!
Claire Vaye Watkins, I Love You But I've Chosen Darkness
12 lists: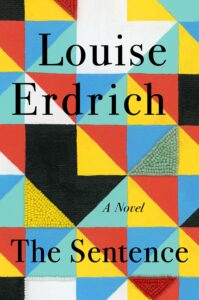 Louise Erdrich, The Sentence
Ruth Ozeki, The Book of Form and Emptiness
Amor Towles, The Lincoln Highway
11 lists: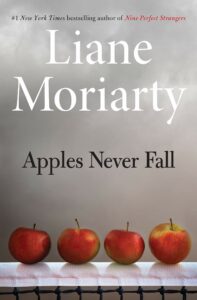 Liane Moriarty, Apples Never Fall
Maggie Nelson, On Freedom: Four Songs of Care and Constraint
10 lists: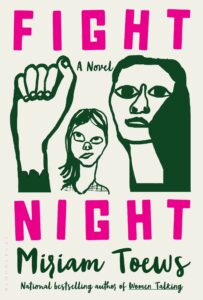 Miriam Toews, Fight Night
Colm Tóibín, The Magician
9 lists: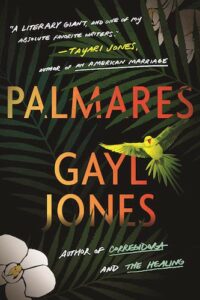 Gayl Jones, Palmares
Wole Soyinka, Chronicles from the Land of the Happiest People on Earth
Qian Julie Wang, Beautiful Country: A Memoir
8 lists: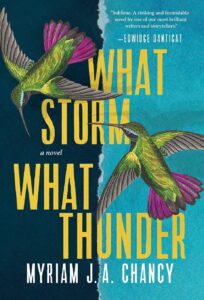 Myriam J.A. Chancy, What Storm, What Thunder
Michaela Coel, Misfits
Emily Ratajkowski, My Body
Gary Shteyngart, Our Country Friends
7 lists: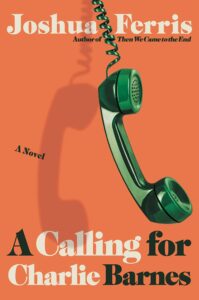 Joshua Ferris, A Calling for Charlie Barnes
Joy Harjo, Poet Warrior
Lily King, Five Tuesdays in Winter
Sarah Ruhl, Smile: The Story of a Face
David Sedaris, A Carnival of Snackery: Diaries (2003-2020)
Rebecca Solnit, Orwell's Roses
Joy Williams, Harrow
Tiphanie Yanique, Monster in the Middle
6 lists: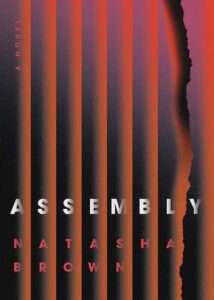 Natasha Brown, Assembly
Nikole Hannah-Jones, ed., The 1619 Project: A New Origin Story
John le Carré, Silverview
James Han Mattson, Reprieve
Susan Orlean, On Animals
Hillary Rodham Clinton and Louise Penny, State of Terror
Dawn Turner, Three Girls from Bronzeville
Kyle Lucia Wu, Win Me Something
5 lists: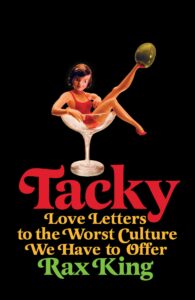 Rax King, Tacky: Love Letters to the Worst Culture We Have to Offer
Karl Ove Knausgaard, tr. Martin Aitken, The Morning Star
Asali Solomon, The Days of Afrekete
4 lists: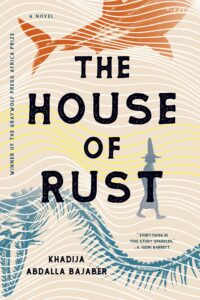 Khadija Abdalla Bajaber, The House of Rust
Sandra Cisneros, Martita, I Remember You
Natashia Deón, The Perishing
Amanda Gorman, Call Us What We Carry
Paula Hawkins, A Slow Fire Burning
Amanda Jayatissa, My Sweet Girl
Jocelyn Nicole Johnson, My Monticello
Laurence Leamer, Capote's Women: A True Story of Love, Betrayal, and a Swan Song for an Era
Eugene Lim, Search History
Atticus Lish, The War for Gloria
Sam Quinones, The Least of Us: True Tales of America and Hope in the Age of Fentanyl and Meth
Mary Roach, Fuzz: When Nature Breaks the Law
3 lists: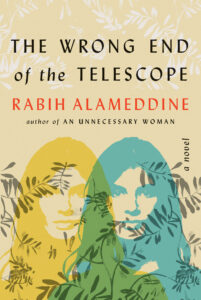 Rabih Alameddine, The Wrong End of the Telescope
Donald Antrim, One Friday in April
Venita Blackburn, How to Wrestle a Girl
Teju Cole, Black Paper: Writing in a Dark Time
Dennis Cooper, I Wished
Katie Couric, Going There
Alan Cumming, Baggage
Ken Follett, Never
Anita Hill, Believing: Our Thirty-Year Journey to End Gender Violence
Alice Hoffman, The Book of Magic
Jackie Kay, Bessie Smith: A Poet's Biography of a Blues Legend
Juhea Kim, Beasts of a Little Land
Gregory Maguire, The Brides of Maracoor
Chibundu Onuzo, Sankofa
Richard Osman, The Man Who Died Twice
Jodi Picoult, Wish You Were Here
Phoebe Robinson, Please Don't Sit on my Bed In Your Outside Clothes
Mina Seckin, The Four Humors
Elif Shafak, The Island of Missing Trees
Stanley Tucci, Taste: My Life Through Food
Margaret Verble, When Two Feathers Fell from the Sky
Ai Weiwei, 1000 Years of Joys and Sorrows
Douglas Wolk, All of the Marvels: A Journey to the Ends of the Biggest Story Ever Told
The Complete List of Lists Surveyed:
Kirkus's 150 Most Anticipated Fall Books • Esquire's The Best Books of Fall 2021 • Vogue's The Best Books to Read This Fall • Los Angeles Times' The 30 books we're most anticipating this fall • Bloomberg's The Six Best Books This Fall • Newsweek's 20 New Books to Cozy up With This Fall • TIME's The 34 Most Anticipated Books of Fall 2021 • Vulture's 40 Books We Can't Wait to Read This Fall • Alma's Favorite Books for Fall 2021 • Boston Globe's Here are the 20 new books we're most excited to read this fall • Los Angeles Magazine's 6 Fall Books We Can't Wait to Read • Books Are Magic's Most Anticipated Books: Fall 2021 • Good Housekeeping's 25 New Fall Books You Have to Read This Season • Shondaland's Your Fall 2021 Reading List • The Everygirl's The Most Anticipated New Books of Fall 2021 • Five Books' Notable Novels of Fall 2021 • Literary Hub's Which Big Fall Book Should You Read? & 22 Novels You Need to Read This Fall • BuzzFeed's 25 New And Upcoming Books You Won't Be Able To Put Down • New York Post's These are the must-have books for fall 2021 • Country Living's The 26 Best New Books for This Fall • Boston.com's 24 books you should read this fall • The Guardian's Legends of the fall: the 50 biggest books of autumn 2021 • People's The 20 Best Books to Read This Fall • Town & Country's The 45 Must-Read Books of Fall 2021 • The Washington Post's 15 books to read this fall • St. Louis Post-Dispatch's 50 fall books you should consider reading • Oprah Daily's 30 of the Best Fall Books of 2021 to Cuddle Up With • Twin Cities Pioneer Press' Reading list: 20 'buzzy' books for Fall 2021 • USA Today's 20 fall books we can't wait to read • Elle Canada's 10 Books You'll Want to Read This Fall • Powell's 26 Fall 2021 Books You'll Want to Read • The New York Times' 20 New Works of Fiction to Read This Season & 11 New Works of Nonfiction to Read This Season & 7 New Memoirs to Read This Season & 5 New Biographies to Read This Season.
---