The Ubiquity of Little Women: 11 Books Inspired by the March Family
If You Weren't Excited Enough About the Movie...
With Greta Gerwig's cinematic adaptation of Little Women releasing at the end of  December, Christmas won't be Christmas this year without books to delight Louisa May Alcott fans. Since its original publication in 1868, Little Women has enjoyed remarkable staying power in American culture, including six film versions, six television adaptations, a Broadway musical, and an opera.
So what is it about this story that continues to fascinate us? For generations of fans, the iconic March sisters, each with their own distinct characteristics, have provided a kind of Myers-Briggs-like personality test for readers to project their own identities. Many notable women, including Helen Keller, Jane Addams, Ida B. Wells, Ursula Le Guin, Gloria Steinem, and Hillary Clinton, have cited Jo as the inspiration behind their own ambitions.
No matter which sister is most relatable, the story of four young women navigating the challenging terrain that spans between adolescence and adulthood has felt familiar to many, and it resonated with me so much that I set out to write my own novel inspired by Louisa and May, the two sisters who had always most intrigued me.
While writing The Other Alcott, I studied everything I could find that connected to the story of this quirky family. All of this is to say that I've developed a broad list of books that will appeal to readers who value Louisa May Alcott and all that she represents. While we eagerly await the release of the new Little Women movie, here's are some of my favorites that will help get you in the spirit:
*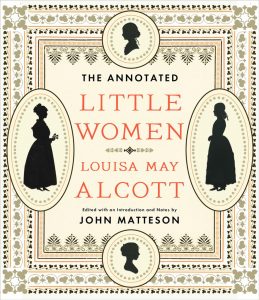 The Annotated Little Women, ed. John Matteson
Even the most diehard fans will learn new things from the deep dives into Alcott's world in this hefty unabridged edition of Little Women, and John Matteson, its editor, is the expert to turn to since he also authored the Pulitzer-Prize winning Eden's Outcasts, a fascinating look at the complicated relationship between Louisa and Bronson Alcott, her father. Along with insightful notes in the margins, you'll find film stills, photographs, and artwork included on each page.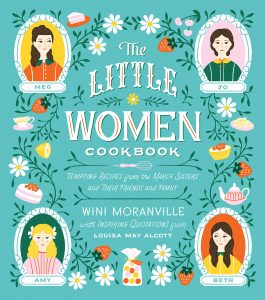 The Little Women Cookbook: Tempting Recipes from the March Sisters and Their Friends and Family by Wini Moranville
Wini Moranville has created a collection of dishes drawn from references to food in Little Women, but she's updated the selection for today's tastes. So if you don't want to commit several days to making Amy's precious pickled limes the 19th-century way, try Moranville's recipe for sugar cookies with sweet tart lime frosting. This creative cookbook is a must-have for anyone who appreciates a side of literature with their main course.
Meg, Jo, Beth, Amy: The Story of Little Women and Why It Still Matters by Anne Boyd Rioux
In this series of highly engaging essays, Anne Boyd Rioux, a professor at the University of New Orleans, writes about the enduring appeal and relevance of Little Women and why we just can't quit this classic tale. Rioux explores the wide range of Little Women's cultural influence and does a clever job of spotting echoes of Jo March and her sisters in everything from Gilmore Girls to Sex and the City. This is a must-have for fans of Alcott who want to explore her novel from every angle and have fun while doing so.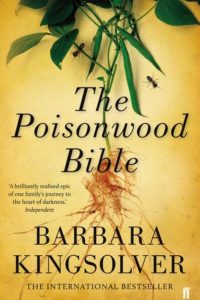 The Poisonwood Bible by Barbara Kingsolver
At first glance a novel about a zealous Baptist minister taking his family to Africa on a mission could not be more different from Alcott's milieu, but think again. During Louisa's childhood, her father Bronson, a Transcendental philosopher, moved his family to an experimental utopian community in rural Harvard, Massachusetts on a mission of sorts. The misery of this experience never left Louisa. Both Nathan Price and Bronson Alcott represent men of uncompromising ideals who were willing to risk everything, including their family's safety, for the sake of their beliefs, and reading Kingsolver's 1998 novel offers echoes of how Alcott viewed male hubris and its exploitative impact on women.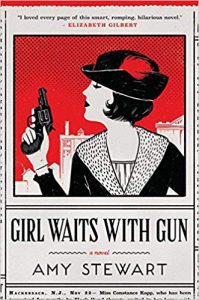 Girl Waits with Gun by Amy Stewart
When Constance Kopp accidentally tangles with a local gangster, she refuses to be intimidated into silence and fights for the safety of her home and sisters. Constance Kopp resists the traditional feminine path into wifehood and motherhood and becomes America's first woman sheriff. Readers who appreciate snappy dialog, strong female characters who make unconventional career choices, carefully researched historical fiction, and the messy highs and lows of sisterhood will enjoy Amy Stewart's series about the Kopp sisters.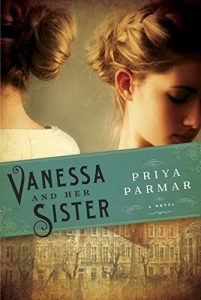 Vanessa and Her Sisters by Priya Parmar
Parmar's exploration of the complicated dynamic between the Stephens sisters, better known to the world now as painter Vanessa Bell and author Virginia Woolf, was a source of great inspiration to me as I wrote The Other Alcott. Told through letters, postcards, and diary entries, this novel explores the tension and rivalry between the two talented and ambitious English sisters that's brought to a fever pitch by a betrayal based on a real-life incident. Along with depicting the two women at the center of the story with nuance and humanity, Vanessa and Her Sister provides a fascinating glimpse into their famed social set of notable artists and figures, the Bloomsbury Group.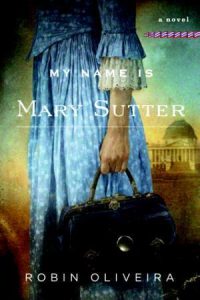 My Name is Mary Sutter by Robin Oliveira
When crafting this novel about a young midwife who forges her way through the male worlds of war and medicine to become a surgeon, Oliveira reportedly read Hospital Sketches, Louisa May Alcott's account of her nursing stint during the American Civil War. Alcott fans will revel in the masterful portrayal of Mary Sutter and her journey, and then they can spend more time with her when she reappears in Oliveira's third novel, The Winter Sisters, a suspenseful and heartbreaking novel about a pair of young sisters who vanish during a 1879 blizzard in Albany, New York.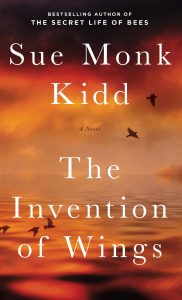 The Invention of Wings by Sue Monk Kidd
Set during the early 1800s in Charleston on the urban estate of a wealthy slaveowners, at first, this book feels a world apart from New England and the spartan existence of Little Women, but at its core, this novel explores themes that were central to Alcott's belief system: abolitionism and women's rights. The story opens with Handful, a young slave girl, being given to 11-year-old Sarah Grimké, the master's daughter, as a birthday present. Despite her young age, Sarah sees the arrangement for what it is—an injustice—and spends the rest of her life fighting to end slavery while Handful struggles to develop a rich inner life despite the confines of her existence. Fans of Alcott will appreciate Handful and Sarah's tenacity, courage, and independence and enjoy this powerful and inspiring exploration of the strength of the human spirit in the face of cruelty and pain.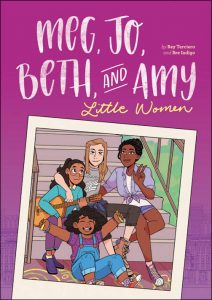 Meg, Jo, Beth, and Amy: A Graphic Novel by Rey Terciero, illustrations by Bre Indigo
In this modern adaptation, the March family is a blended family living in Brooklyn. Meg and Mr. March are black, Jo and her mother are white, and Beth and Amy are biracial. This story updates many of the March's struggles into current issues around bullying, sexuality, and financial tensions and demonstrates the timelessness of the themes of Louisa May Alcott's work.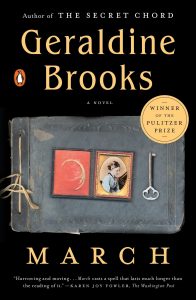 March by Geraldine Brooks
Brooks won the Pulitzer Prize for her 2005 novel about Mr. March, the father whose conspicuously small role in Little Women has intrigued Alcott fans for years. In this novel set in 1862, March takes center stage as an Army chaplain, serving on the battlefields of the American Civil War while his conscience attempts to reconcile some of his long-held beliefs about freedom, marriage, and the nature of man.
__________________________________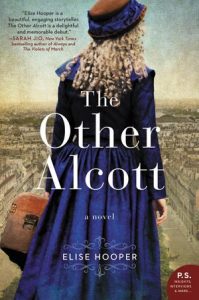 Elise Hooper's novel The Other Alcott is available now from William Morrow.
---