There's something so delightful about watching a movie or television show and spying a famous author on screen. It's how I imagine a birdwatcher would feel if they spotted a rare bird while they were just walking to the grocery store or something, rather than on a dedicated birdwatching expedition.
To be clear, I'm not talking about an author popping up in an adaptation of their own work—that's a gimme. There's no question of how they wound up there. For the purposes of this list, I considered only cameos in works that had absolutely nothing to do with the authors' own oeuvres. Prepare to be charmed, and baffled!
10. Norman Mailer on Gilmore Girls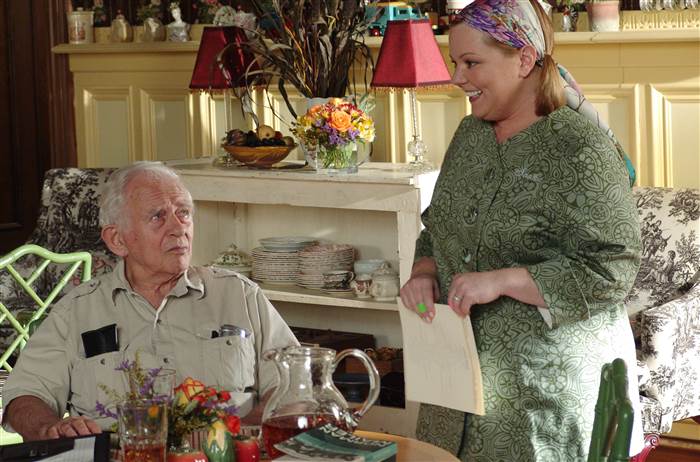 According to Gilmore Girls creator Amy Sherman-Palladino, when she sent Mailer the outline of the episode in which he appears (via his son, Stephen, an actor), Mailer said "I like the story, I think it's very cute. I like the Luke and Lorelai bit." Mailer plays himself in the episode (titled "Norman Mailer, I'm Pregnant!"), and though the cameo itself is charming enough, I had to deduct points because he fucking stabbed his wife.
9. Gore Vidal in Gattaca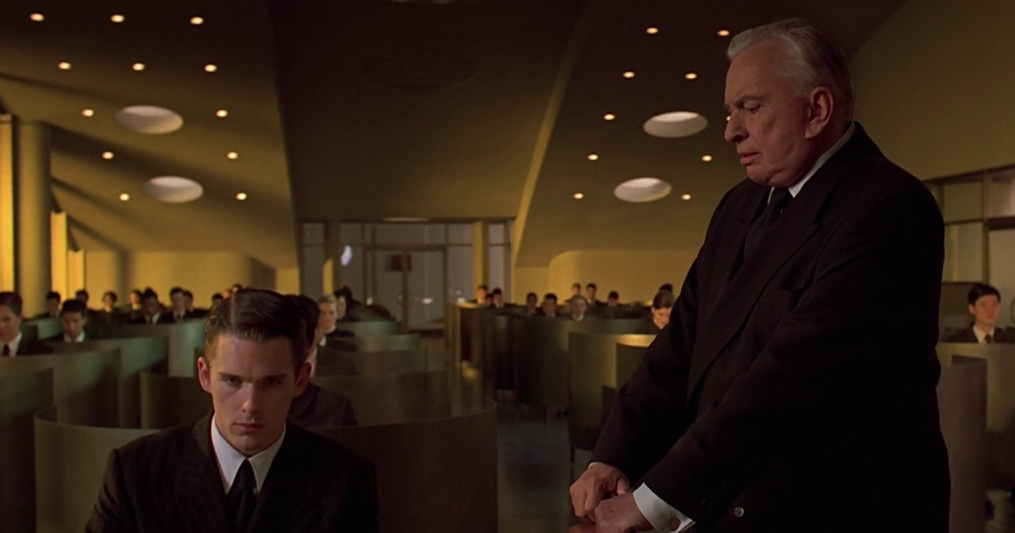 It seemed only right to give the number nine spot to the object of Mailer's head-butting, Gore Vidal (though Vidal's role as Director Josef was technically more supporting than cameo). Gattaca wasn't Mailer's only on-screen appearance—he appeared in Roma and Igby Goes Down, among others—but, you know, any opportunity to plug Gattaca.
8. Calvin Trillin in Sleepless in Seattle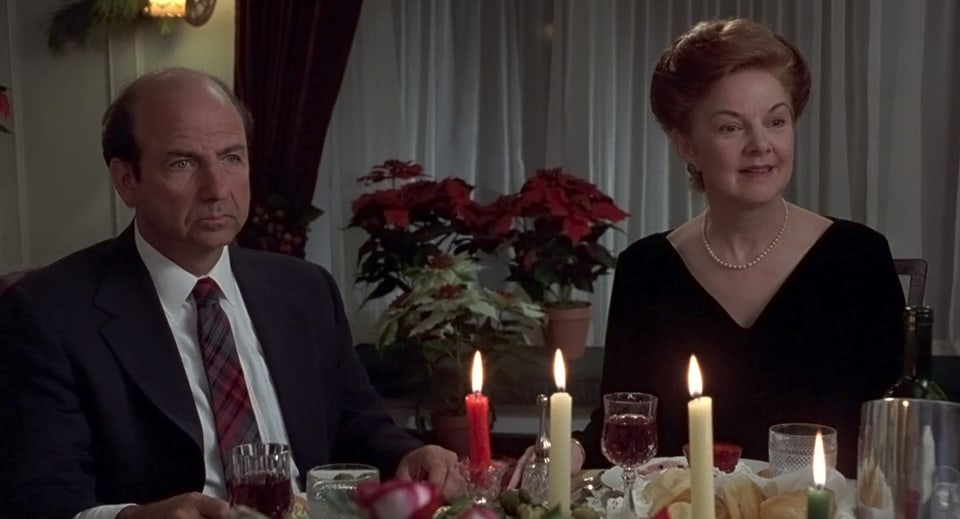 Poet, humorist, and long-time New Yorker writer Calvin Trillin had a small role in Sleepless in Seattle, a charming 90s rom-com, despite its mistreatment of Bill Pullman's character. It's not his fault he has allergies! Trillin plays Meg Ryan's Uncle Milton. Trillin also had a small role in Michael, a movie in which John Travolta is an angel. Sure!
7. Jay McInerney on Gossip Girl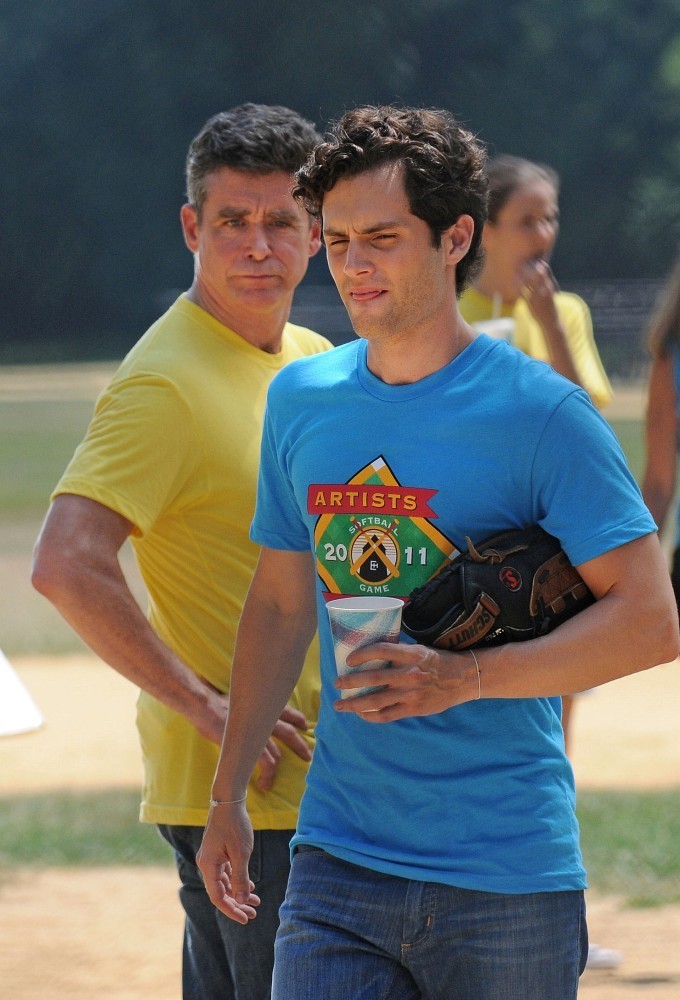 Now that every show is a Big (Internet) Deal for approximately one half of one week, I think it's high time to reflect on perhaps the first Big Internet Deal show of them all: Gossip Girl. The year was 2007(-2012). Not only did Vulture recap every episode, they also rated each one on its New York-y realism. As someone who worked a very boring office job for part of the show's run, I can assure you that it was an almost endless font of content. So it makes perfect sense that New York-y novelist Jay McInerney would play fictionalized versional of himself(ish), Jeremiah Harris, a writer who mentors fictional Brooklyn-y novelist Dan Humphrey. To every thing, turn, turn, there is a season, etc.
6. Carrie Fisher on Sex and the City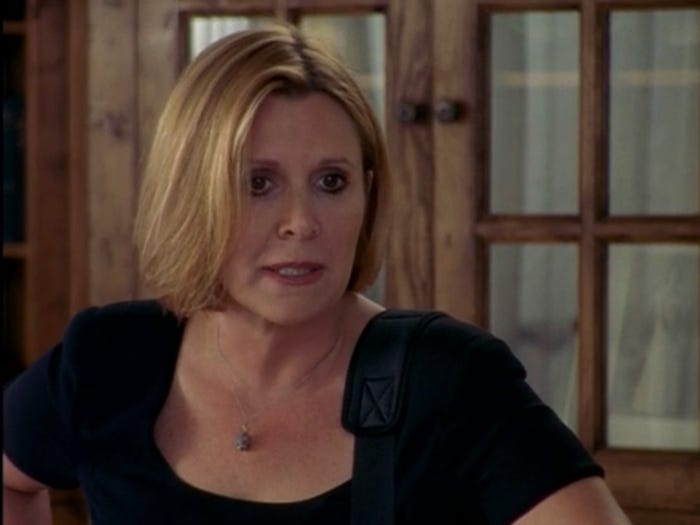 This one is cheating a little because Carrie Fisher has obviously appeared in a lot of movies, but in her cameo in season three of Sex and the City, Carrie (Bradshaw) specifically refers to Fisher (playing herself) as a writer, so I'm counting it. I'm Carrie, you're Carrie. I write, you write, Carrie Bradshaw says to Carrie Fisher after the latter finds her asleep in her house, having slept there with her personal assistant (who was claiming to be an agent). Carrie Fisher (the writer) is not amused!
5. Thomas Pynchon on The Simpsons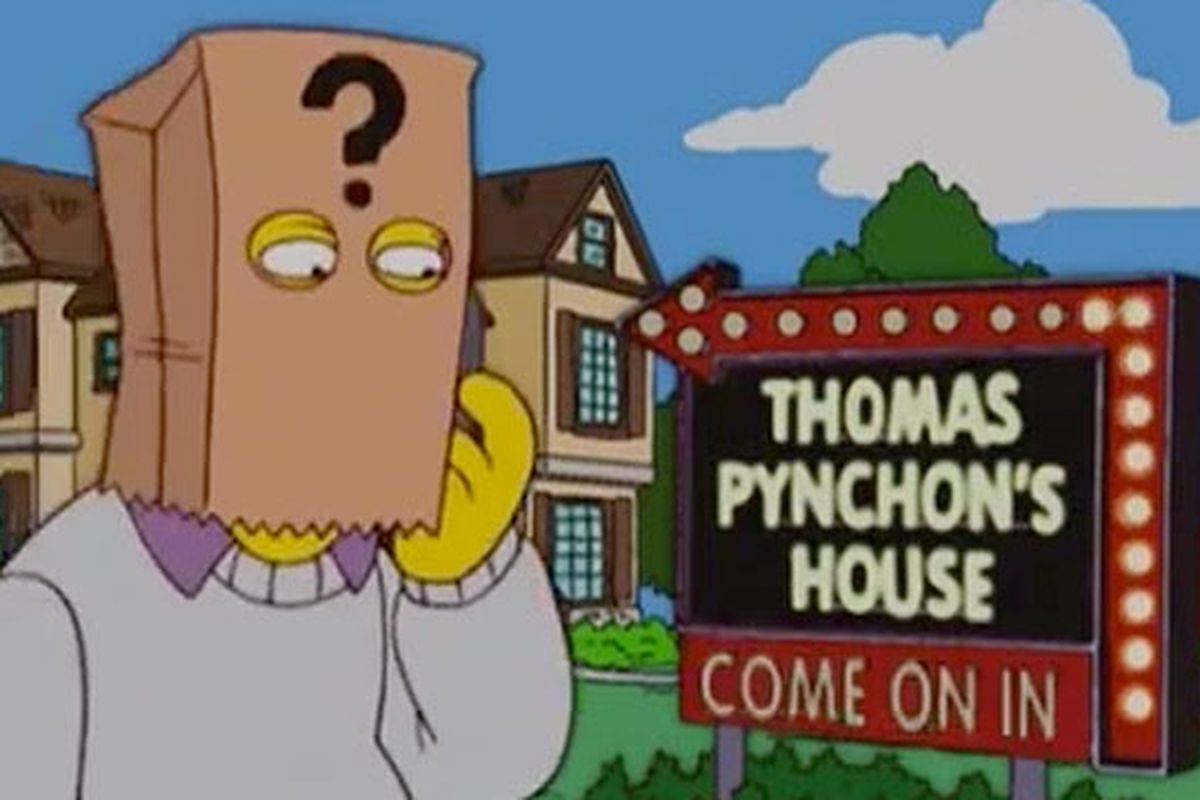 The famously reclusive novelist has played himself on The Simpsons twice, both times with a paper bag over his head. Pynchon even edited his own dialogue in his second appearance on the show, adding a pun ("The Frying of Latke 49") and omitting a line calling Homer a "fat-ass." Unimpeachable edits, both!
4. Salman Rushdie in Bridget Jones' Diary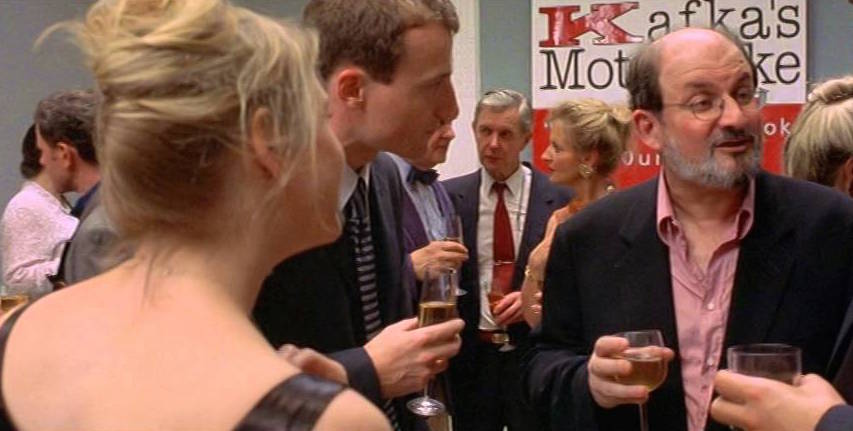 Salman Rushdie plays himself as a guest at one of the most realistic book parties I've ever seen on screen. Sidling up to a group of people and fake laughing at something you only vaguely understand just so you don't have to stand alone? Checks out! Rushdie tries to include Bridget in the conversation she was only pretending to understand, totally blowing up her spot. DAMNIT, RUSHDIE!
3. Kurt Vonnegut in Back to School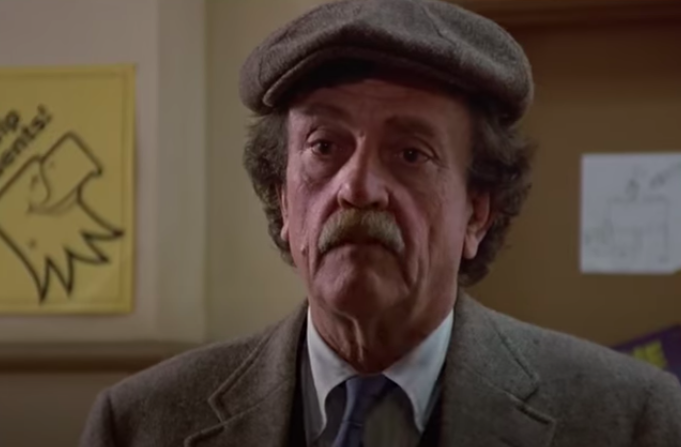 Kurt Vonnegut's cameo in Rodney Dangerfield's Back to School is short and sweet. All he says is Hi, I'm Kurt Vonnegut. Rodney Dangerfield hires him to write a paper about himself (it does not go well!). I love a concise cameo.
2. Maya Angelou in Poetic Justice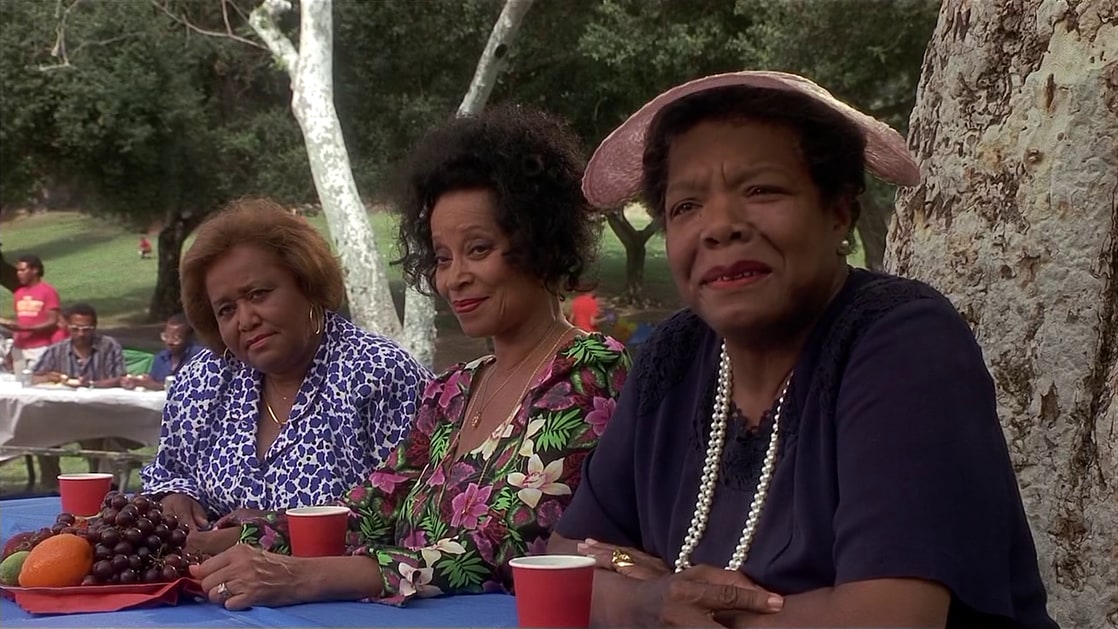 In addition to her role as Aunt June in John Singleton's Poetic Justice, Maya Angelou wrote the poetry (attributed to Janet Jackson's character) for the film, so this one is really a double cameo. Also, she made Tupac Shakur weep on set, because she's Maya Angelou.
1. Deborah Eisenberg on Search Party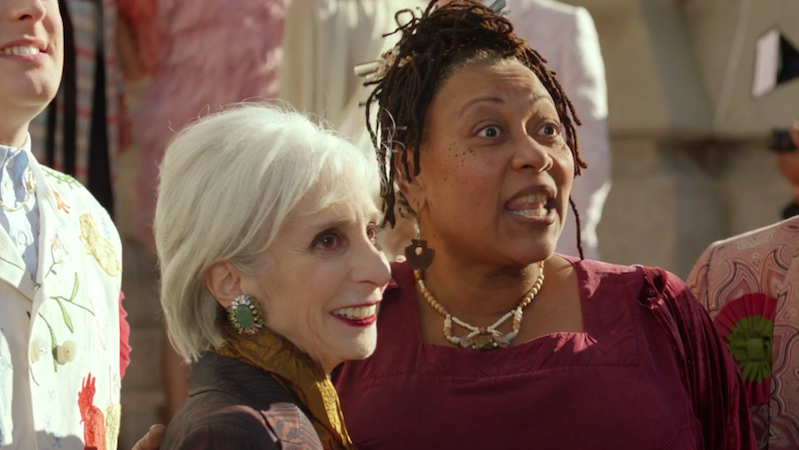 This isn't the flashiest cameo on the list, which makes me love it all the more. Eisenberg doesn't play herself, and there's no nod to her literary standing. Her long-time partner, Wallace Shawn, has a role in the episode, which explains her presence. She has one good joke (when she's introduced alongside her wife, Ghost, she says, "But my name is unusual, too"), and she's out. Understated, elegant, slightly weird… the perfect cameo!