The Seven Fictional Planets We Hope NASA Just Discovered
This is totally possible, right?
Yesterday, NASA announced the discovery of a system of seven Earth-size planets, clustered around a star, three of which are in the "habitable-zone," which means exactly what it sounds like it means. "Answering the question 'are we alone' is a top science priority," said NASA's Thomas Zurbuchen, "and finding so many planets like these for the first time in the habitable zone is a remarkable step forward toward that goal." The planets are 40 light-years from earth, and their exosystem has been named TRAPPIST-1. But what might these planets actually be like? (Is one a world without shrimp? Is one a world with only shrimp?) NASA already has some scant information, but let's just say they're looking into it. Writers, of course, have been thinking up possibilities for alternate Earth-size planets for many years, so it's always possible we already know exactly what these planets are going to be like (monkeys, Shakespeare). With that in mind, or also just for fun because aliens, you guys, here are seven literary possibilities for our seven brand new, probably very old planets.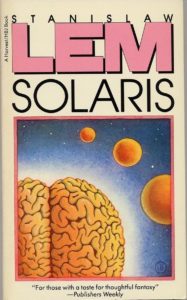 Solaris, from Solaris by Stanislaw Lem
When the scientists in this novel encounter the planet Solaris, they discover that it is almost entirely ocean. Not only that, but the ocean is sentient. Also? It's fucking with them. To be precise, the ocean is fashioning immaculate copies of other people—for the protagonist, it's a lover who killed herself—that stick by the scientists' sides no matter what they do. But what is Solaris trying to accomplish with these copies? And how, exactly, to tell an alien ocean to leave you alone?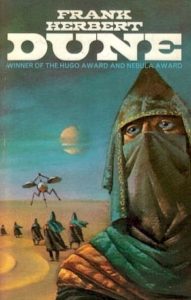 Arrakis, from Dune by Frank Herbert
Everyone's favorite sand planet, complete with enormous sandworms that cannot tolerate moisture and the spice melange, a natural resource/drug coveted by everyone in the universe. But Arrakis is more than just a sandy setting for an epic space opera. The novel is deeply concerned with the ecology of the place (and by extension, with another place you might find somewhat more familiar), and so are the actual characters in the book—or some of them anyway. Enter Paul Atreides, who some believe to be the messiah who will bring water to the planet.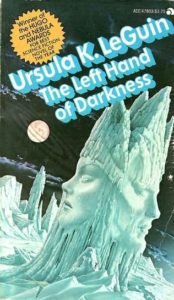 Gethen, from The Left Hand of Darkness by Ursula K. Le Guin
Gethen is sometimes called Winter, as it is covered in ice—but this, supposedly, is only the function of a long planetary Ice Age that will eventually end, though no one's quite sure when. More interesting are the planet's inhabitants, a race of androgynous human(oid)s, who are completely sexually neutral most of the time, except for about one week a month, when they enter kemmer and develop sexual characteristics (which can be either male or female—they don't much care) in order to mate. Relatedly, Gethen has no war.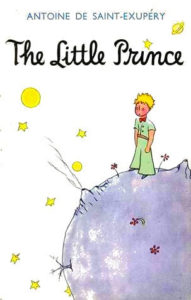 Asteroid B-612, from The Little Prince, by Antoine de Saint-Exupéry
The Little Prince's home planet is an asteroid the size of a house, also populated by baobab trees and volcanoes and a very beautiful rose. It is likely not in the TRAPPIST-1 system.
Ballybran, from Crystal Singer by Anne McCaffrey
One of Ballybran's main features is a particular kind of black crystal that, if mined correctly, makes instant interstellar communication possible. But in order to survive on Ballybran, inhabitants must be able to withstand the planet's spores, which will invade their bodies soon after their arrival, creating a "bridge" between them and the planet itself, until they become symbiotic with the environment. If this bridging is successful, you will enjoy a number of improvements to "visual acuity, tactile perceptions, nerve conduction, and cellular conduction" (read: long life)—but the spores will also, eventually, probably drive you insane. If they don't kill you immediately, of course.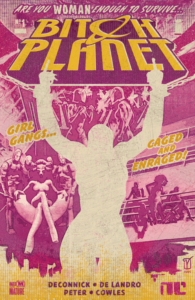 Bitch Planet, from Bitch Planet, by Kelly Sue DeConnick and Valentine De Landro
If Trump had his way, all the feminists would live on Bitch Planet, along with everyone who works at CNN and The New York Times. This ongoing comic series imagines a dystopian future in which "noncompliant" women are exiled from Earth and sent to a penal planet, to live (and battle) in a prison called the Auxiliary Compliance Outpost. Well, at least we'll have room for such a place now. But maybe instead of sending noncompliant women, we can choose another group…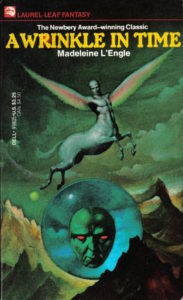 Camazotz, from A Wrinkle in Time, by Madeleine L'Engle
Camazotz is just like Earth—if Earth were surrounded by the Black Thing and also completely controlled by one, very evil and (perhaps surprisingly) boring and conservative brain called IT. On Camazotz, everyone and everything is the same because everyone and everything is under the control of IT. Also of note from this classic book is the bizarre Ixchel, and the two-dimensional planet, where, unfortunately, we cannot stop. Anyway, most of these new planets look pretty 3-D to me.
---