The Medicine Memoirs That Every Aspiring Doctor Should Read
Robert Meyer, MD, and Dan Koeppel on the Beauty and Brutality of the Human Experience
My cousin Rob Meyer and I have known each other all our lives. A shared history and love of baseball are what have kept us close. While studying to become an emergency room doctor, Rob was mentored by my late father, while I went on a different path, becoming a writer. Writing was something I never knew my father aspired to until, after he died, I found notebooks full of poetry hidden amidst his medical textbooks and financial records.
As a nonfiction writer, my choice of subject has always been the unusual, the off-center: I wrote a book about bananas and another about birds and bird watching. I've written about a man who ran around the world, partially duplicating his feat by running halfway across Australia myself. I wrote about a friend who vanished, leaving a wife and child behind, only to resurface with an entirely new identity as a legendary hiker on the Appalachian Trail. My obsessions often occupy the strange corners, not center stage.
Rob had never thought he'd write a book. Although, after more than two decades as a doctor in one of the country's busiest emergency rooms, the idea has been suggested to him several times. But one other thing we share is a love of reading medical memoirs, procedurals, and other nonfiction stories of triumph and tragedy in hospitals, operating rooms, and research facilities. We were both astonished by When Breath Becomes Air, neurosurgeon Paul Kalanithi's moving story of his own death by metastatic cancer. Rob teaches young doctors-in-training at the Albert Einstein College of Medicine, and he often assigns Atul Gawande's brilliant Being Mortal, perhaps the greatest modern meditation on life and death from a physician's perspective. I can attest that Gawande's book isn't just for doctors. But when COVID hit, Rob felt he needed to vent, to talk about his experience, to document it. And he turned to me to help.
The book we ended up writing—a book neither of us thought we would write—is one of likely hundreds that will be published about the pandemic. But Rob and I both would like to say—and we really believe this—that the book isn't really about the pandemic at all: like the medical memoirs we admire most, we hope that readers see that this book is about compassion, about sorrow, about the best parts of humanity: the way we bond together in crisis, the way we triumph over adversity, and the way we gain strength in loss as we mourn it together. Below is a list of books we think every aspiring doctor should read.
*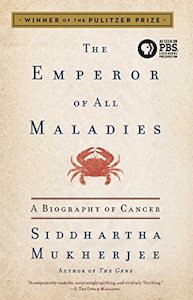 Siddhartha Mukherjee, The Emperor of All Maladies: A Biography of Cancer
Siddhartha Mukherjee's Pulitzer Prize-winning 2011 history of cancer was a book I first read just after it came out, when a relative of mine was struggling with the disease. The history of the affliction, and humanity's attempts to understand, fight, and cure it, are epic, inspiring, and grandiose. This was personally reinforced to me as I underwent my own unexpected cancer battle during the writing of Every Minute Is a Day.
Paul Kalanithi, When Breath Becomes Air
When Paul Kalanithi was a young man, he contemplated a literary life, before turning toward neurosurgery, where, he believed, he could do something even deeper: understand the nature of thought. Kalanithi's skill with words is put to tragic but moving use in this book, as he chronicles his battle with metastatic lung cancer, a battle he will not survive. As sad as this book is, what comes through in the end is that Kalanithi's life was filled with exploration, hope, and love. This is one, possibly the most heartbreaking book you will ever read, that we talked about constantly as we worked on our own book.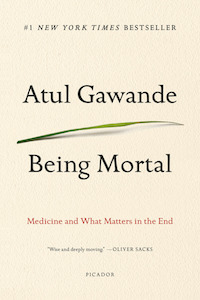 Atul Gawande, Being Mortal: Medicine and What Matters in the End
All doctors deal with death, but young physicians starting out during the pandemic experienced death in numbers that were traumatizing. Gawande, a surgeon at Boston's Brigham and Women's Hospital and a staff writer at The New Yorker, explains—with careful reporting and vivid anecdotes—how modern medicine has failed to modernize the way it approaches the inevitable, sometimes adding unnecessary misery to a patient's final days and weeks. Medicine seeks to be humane but often falls short. Gawande calls for a rethinking of how doctors approach end of life. Rob considers this essential reading for every student entering medical school.
Pauline W. Chen, Final Exam: A Surgeon's Reflections on Mortality
This book was recommended by Rob's daughter, Bobbi Meyer, who was starting medical school as the pandemic took hold. It has become required reading for many medical students, and, like Gawande's Being Mortal, it is about how doctors cope with death. Dr. Chen, a transplant surgeon, finds that modern medical training sometimes leads to an overly clinical approach to death, leaving patients and families feeling dehumanized as lives draw to a close. This book seeks a better way, reminding readers—doctors and patients alike—that one of medicine's primary duties is to offer comfort and empathy.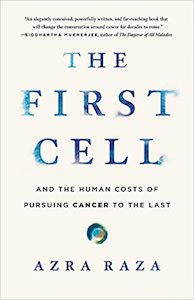 Azra Raza, The First Cell: And the Human Costs of Pursuing Cancer to the Last
If Mukherjee's Emperor is a broad biography of cancer, Raza's book is a more intimate look at how people actually live with—and die from—this disease. One of the best things about this book is that it advocates that we see efforts to cope with the disease not in the context of war or battle, but from a more compassionate, scientific, and realistic point of view. The book is considered controversial by the traditional cancer-fighting establishment, but as a current cancer patient who has often felt worn out by that establishment's well-meaning cheerleading and metaphors of hope, Raza's genuine approach offered me authentic uplift (at the very least, it suggests a helpful alternate path to modern cancer conventions.)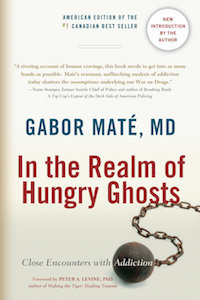 Gabor Maté, MD, In the Realm of Hungry Ghosts: Close Encounters with Addiction
Before my father—Dr. Richard Koeppel, who mentored Rob—became an emergency room physician, he specialized in addiction medicine, as does Dr. Gabor Maté. This book looks at addiction and its degrees, connecting it to behaviors, including those exhibited by the author himself, that feel less destructive, but which Maté argues are of a kind: "I believe there is one addiction process, whether it manifests in the lethal substance dependencies of my…patients, the frantic self-soothing of overeaters or shopaholics, the obsessions of gamblers, sexaholics and compulsive internet users, or in the socially acceptable and even admired behaviors of the workaholic," Maté writes. It's a provocative and compelling thesis.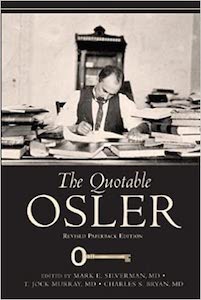 Mark Silverman, Sir William Osler, and the American College of Physicians, The Quotable Osler
Sir William Osler may be the most influential doctor you've never heard of. Practicing in the late 19th and early 20th centuries, when medicine was beset by poor training, lack of scientific rigor, and nonexistent standards, Osler basically invented what today would be called patient-centered care. Osler was the first doctor to insist that medical students actually examine real patients (you read that correctly.) He also wrote essays and gave numerous speeches, and was, as this book demonstrates, able to turn a memorable phrase. We start Every Minute Is a Day with a quote from Osler, but here's another: "The good physician treats the disease; the great physician treats the patient who has the disease."
__________________________________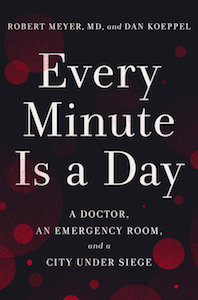 Every Minute Is a Day: A Doctor, an Emergency Room, and a City Under Siege is available from Crown, an imprint of Random House, a division of Penguin Random House LLC, New York. Copyright © 2021 by Robert Meyer, MD, and Dan Koeppel.
---