The Literary Film and TV You Should Stream in August
From The Pursuit of Love to The Chair
Every month, all the major streaming services add a host of newly acquired (or just plain new) shows, movies, and documentaries into their ever-rotating libraries. So what's a dedicated reader to watch? Well, whatever you want, of course, but the name of this website is Literary Hub, so we sort of have an angle. To that end, here's a selection of the best (and most enjoyably bad) literary film and TV coming to streaming services this month. Enjoy.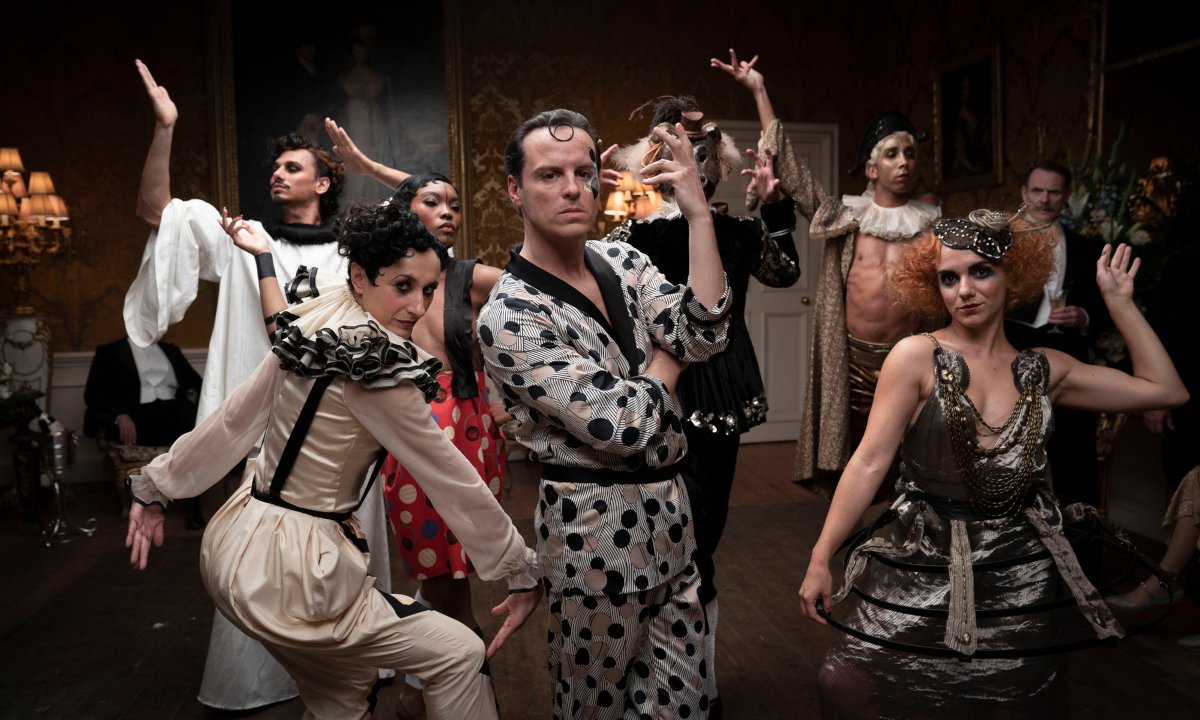 The Pursuit of Love (2021)
Stream it on: Amazon Prime Video, July 30
Literary bona fides: based on Nancy Mitford's The Pursuit of Love (1945)
Starring: Lily James, Andrew Scott, Emily Beecham, Dominic West
Mitford's classic novel, based on her own insane family, has been adapted into a miniseries by Emily Mortimer, who also directs. The costumes are a high point, though nothing gets quite as high as Andrew Scott.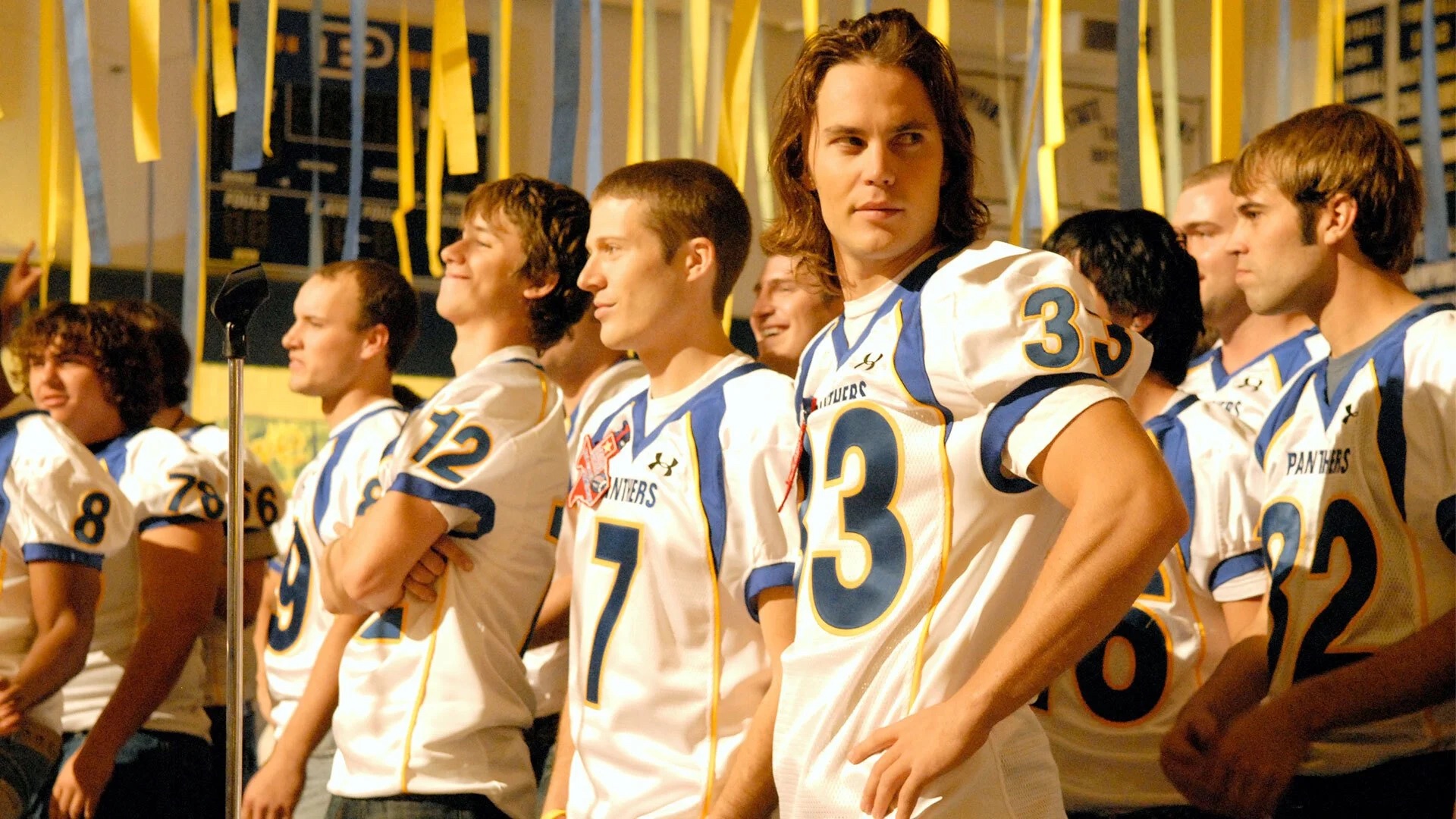 Friday Night Lights (2006-2011)
Stream it on: Netflix, August 1
Literary bona fides: based on H.G. Bissinger's Friday Night Lights: A Town, a Team, and a Dream (1990)
Starring: Kyle Chandler, Connie Britton, Aimee Teegarden, Taylor Kitsch, Jesse Plemons, Zach Gilford, Minka Kelly, Adrianne Palicki, Scott Porter, Gaius Charles
In 2006, while I was in college, I changed my official religion (on Facebook) to "Tim Riggins." If you did too, or if you have no idea what I'm talking about, you're in luck. It's binge time.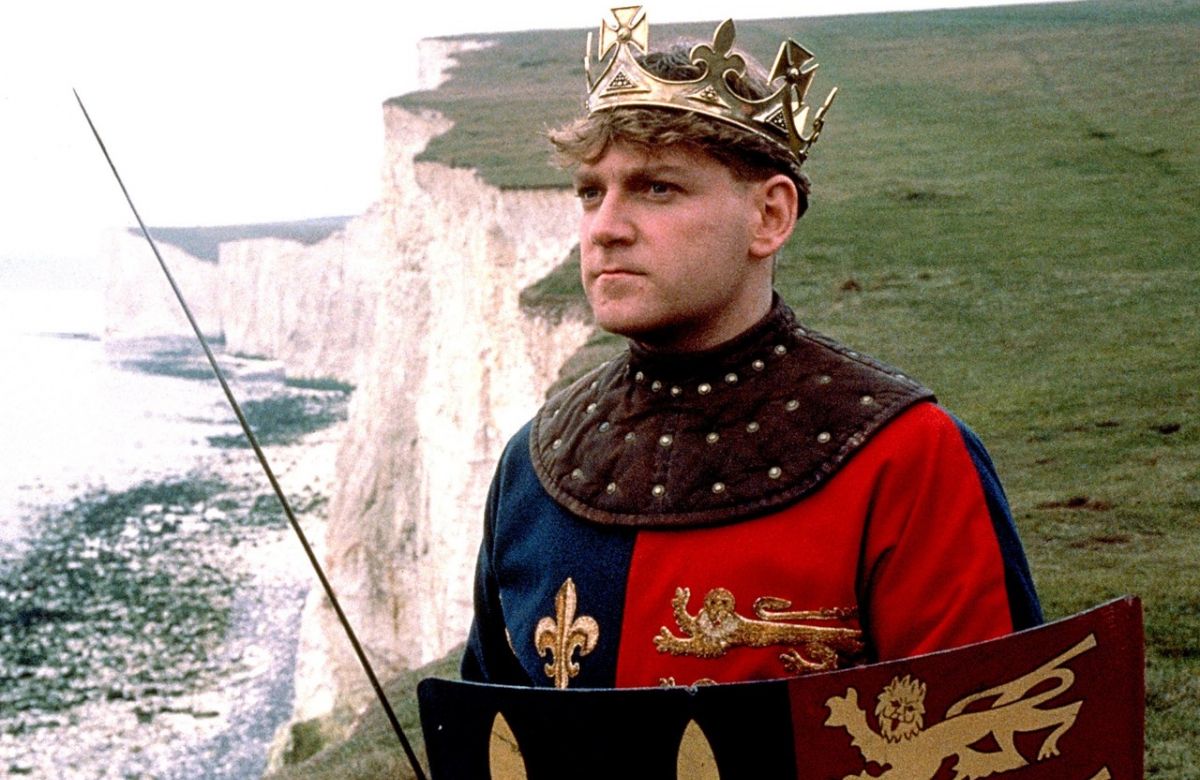 Henry V (1989)
Stream it on: Hulu, August 1
Literary bona fides: original play written by some guy named Will
Starring: Derek Jacobi, Kenneth Branagh, James Larkin, Simon Shepherd, Brian Blessed
Ah, Kenneth Branagh. Can't live with him, can't escape him if you like Shakespeare. This one—his directorial debut—is still pretty great, though, and is frequently listed as one of the best Shakespeare adaptations of all time. Bonus: if you loved The Green Knight, know that Branagh's Henry V was one of David Lowery's major visual references. Prepare for some vistas.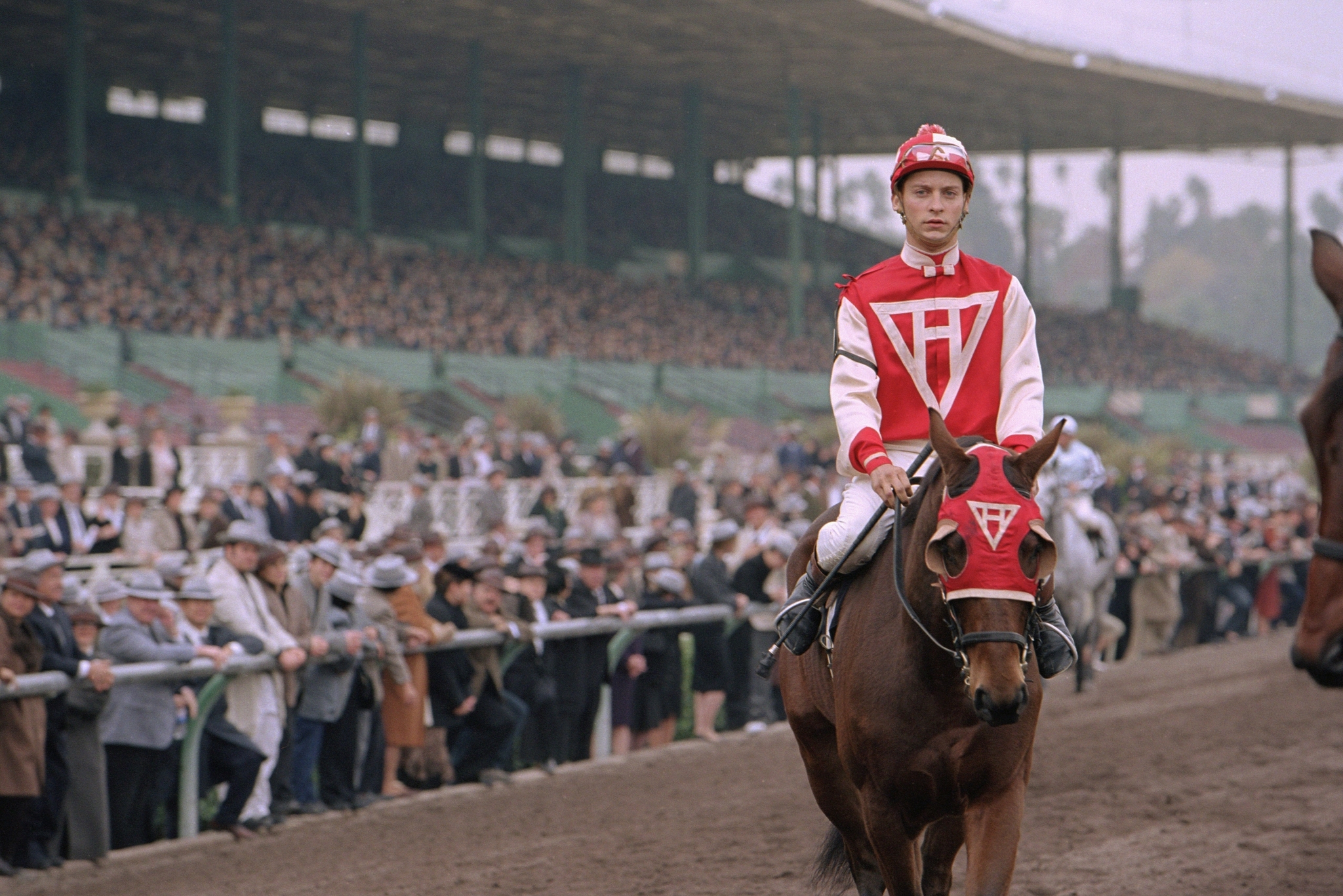 Seabiscuit (2003)
Stream it on: Netflix, August 1
Literary bona fides: based on Lauren Hillenbrand's Seabiscuit: An American Legend (1999)
Starring: Tobey Maguire, Jeff Bridges, Chris Cooper, Elizabeth Banks, Gary Stevens, William H. Macy
Just Tobey Maguire, a horse, several leg injuries, and a dream. "You know, everybody thinks we found this broken-down horse and fixed him, but we didn't. He fixed us. Every one of us. And I guess in a way we kinda fixed each other too."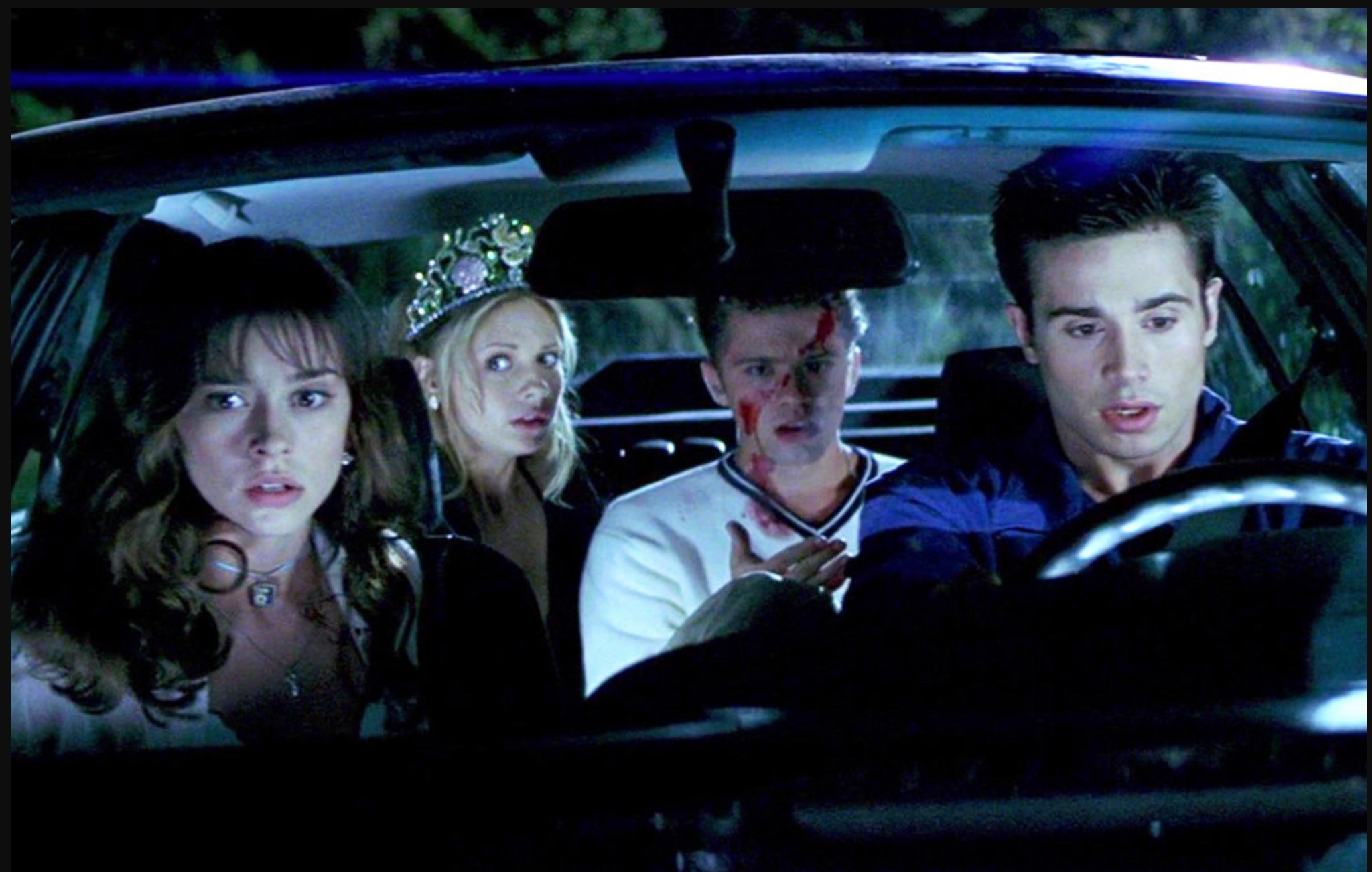 I Know What You Did Last Summer (1997)
Stream it on: Hulu, August 1
Literary bona fides: believe it or not, your favorite 90s teen slasher flick is (very loosely) based on Lois Duncan's 1973 novel of the same name. (Duncan did not approve of the adaptation.)
Starring: Jennifer Love Hewitt, Sarah Michelle Gellar, Freddie Prinze Jr., Ryan Phillipe
Look, it's dumb as hell, but it holds up, even this many years after the era of the three-named heartthrobs. Fire up the popcorn and enjoy yourselves.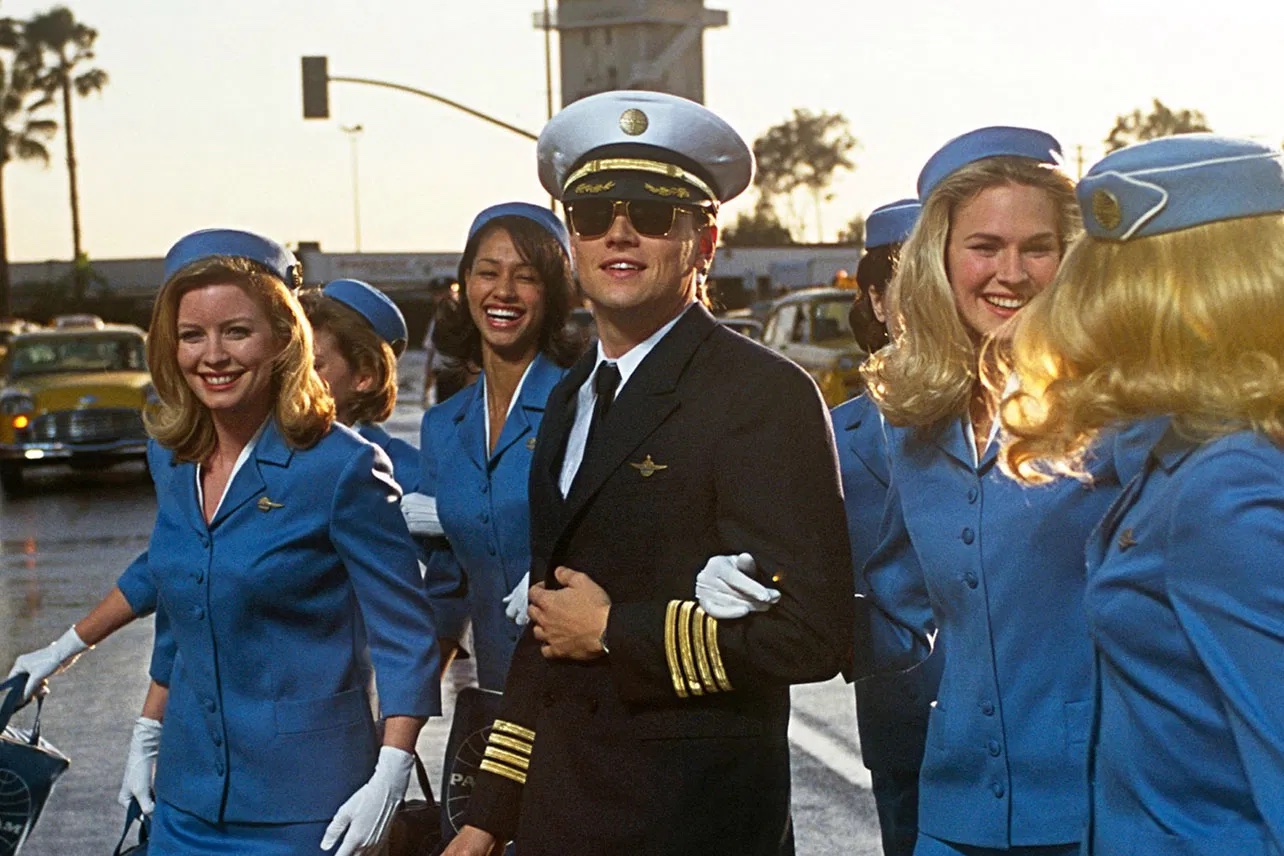 Catch Me If You Can (2002)
Stream it on: Netflix, August 1
Literary bona fides: based on Catch Me If You Can by Frank Abagnale Jr. and Stan Redding (1980)
Starring: Leonardo DiCaprio, Tom Hanks, Christopher Walken, Martin Sheen
The Spielberg equivalent of smooth jazz. Goes down easy, always underrated.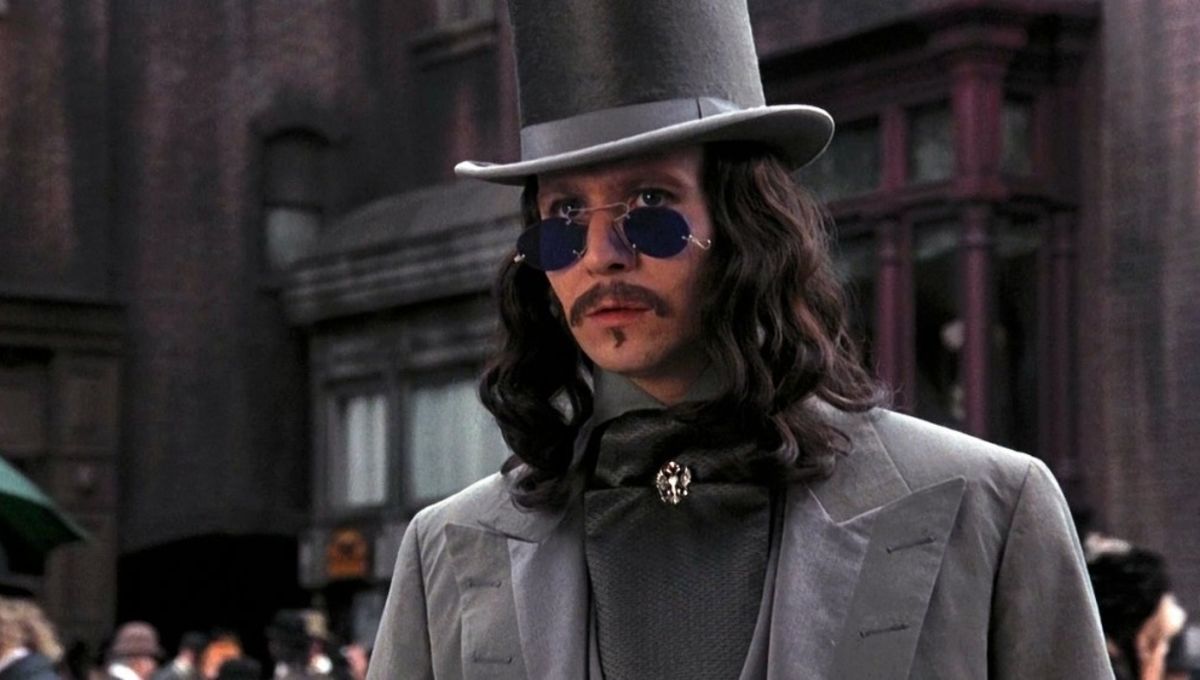 Bram Stoker's Dracula (1992)
Stream it on: Hulu, August 1
Literary bona fides: just like it says on the tin, it's based on Dracula by Bram Stoker (1897)
Starring: Gary Oldman, Winona Ryder, Anthony Hopkins, Keanu Reeves, Richard E. Grant, Cary Elwes, Tom Waits!
Francis Ford Coppola does Dracula, and Keanu Reeves does a British accent.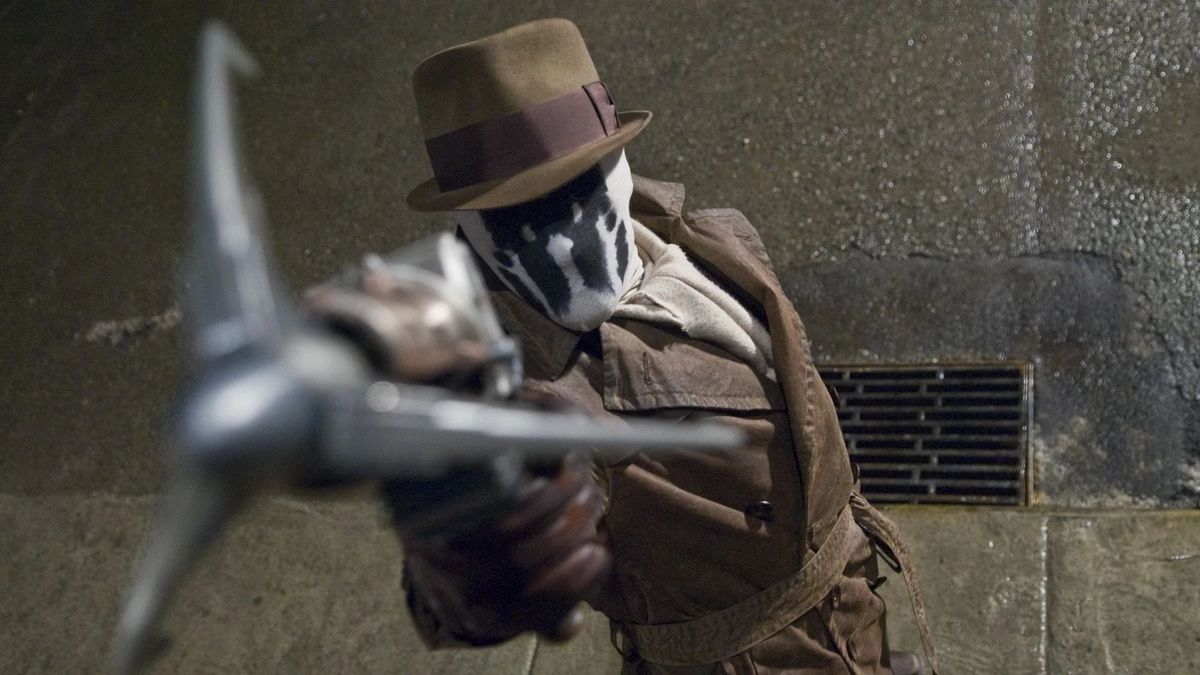 Watchmen (2009)
Stream it on: Hulu, August 1
Literary bona fides: based on Alan Moore's Watchmen (1987)
Starring: Malin Åkerman, Billy Crudup, Matthew Goode, Carla Gugino, Jackie Earle Haley, Jeffrey Dean Morgan, Patrick Wilson
Well, it's the faithful Watchmen adaptation—for better or for worse.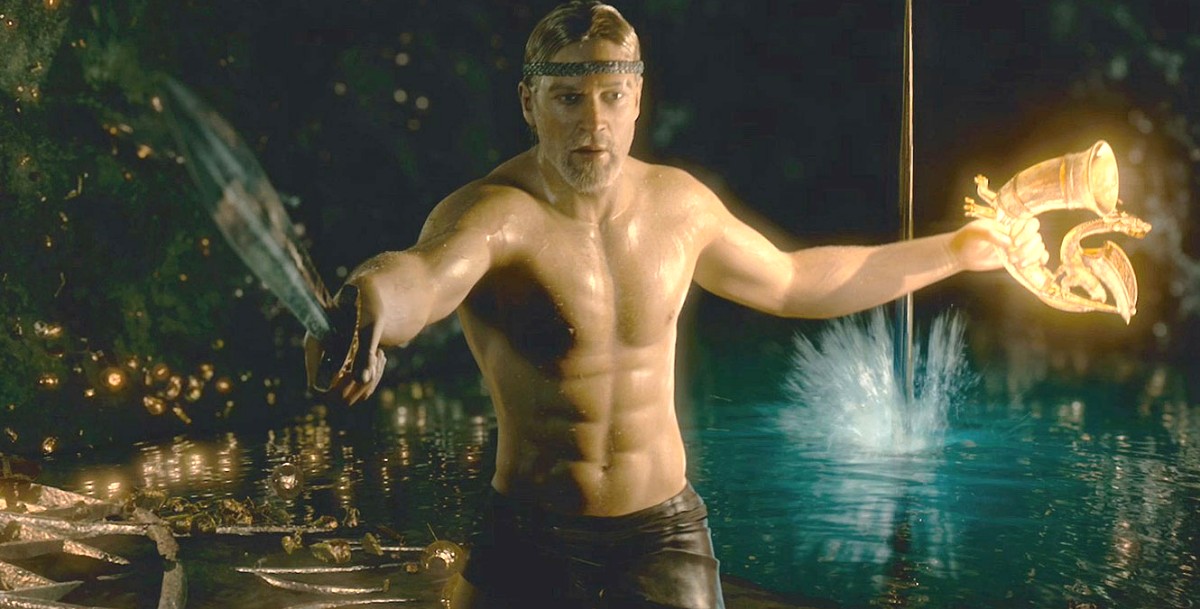 Beowulf (2007)
Stream it on: Netflix, August 1
Literary bona fides: based on, you know, Beowulf
Starring: Ray Winstone, Crispin Glover, Angelina Jolie, Anthony Hopkins, John Malkovich, Brendan Gleeson, Robin Wright
This bonkers CGI monstrosity features, among other things, one of the most bizarre casting choices in film adaptation history. No longer in 3-D!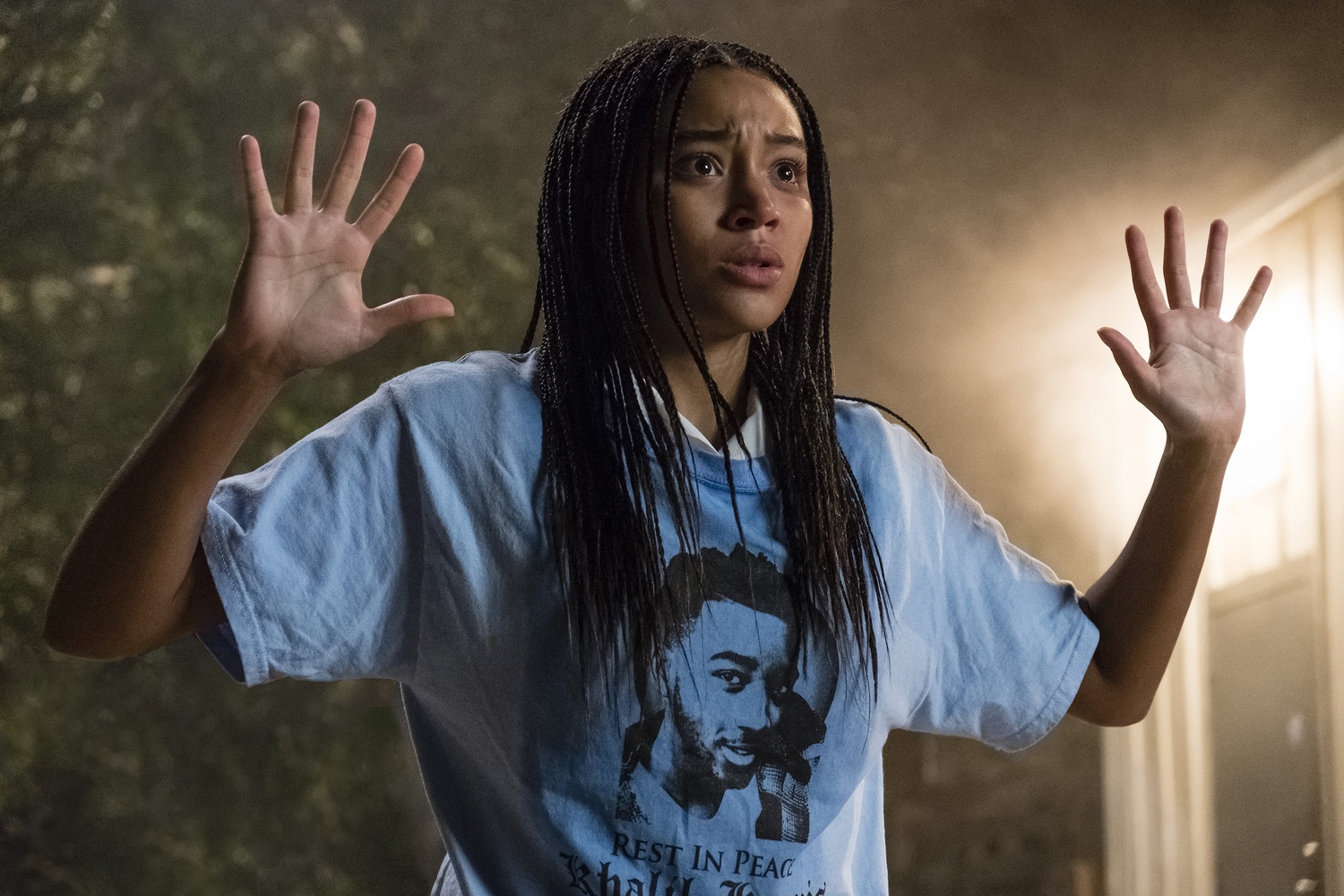 The Hate U Give (2018)
Stream it on: Hulu, August 15
Literary bona fides: based on The Hate U Give by Angie Thomas (2017)
Starring: Amandla Stenberg, Regina Hall, Russell Hornsby, KJ Apa, Sabrina Carpenter, Common, Anthony Mackie
A culturally relevant, timely, important YA novel became a culturally relevant, timely, important movie. Slam dunks, both.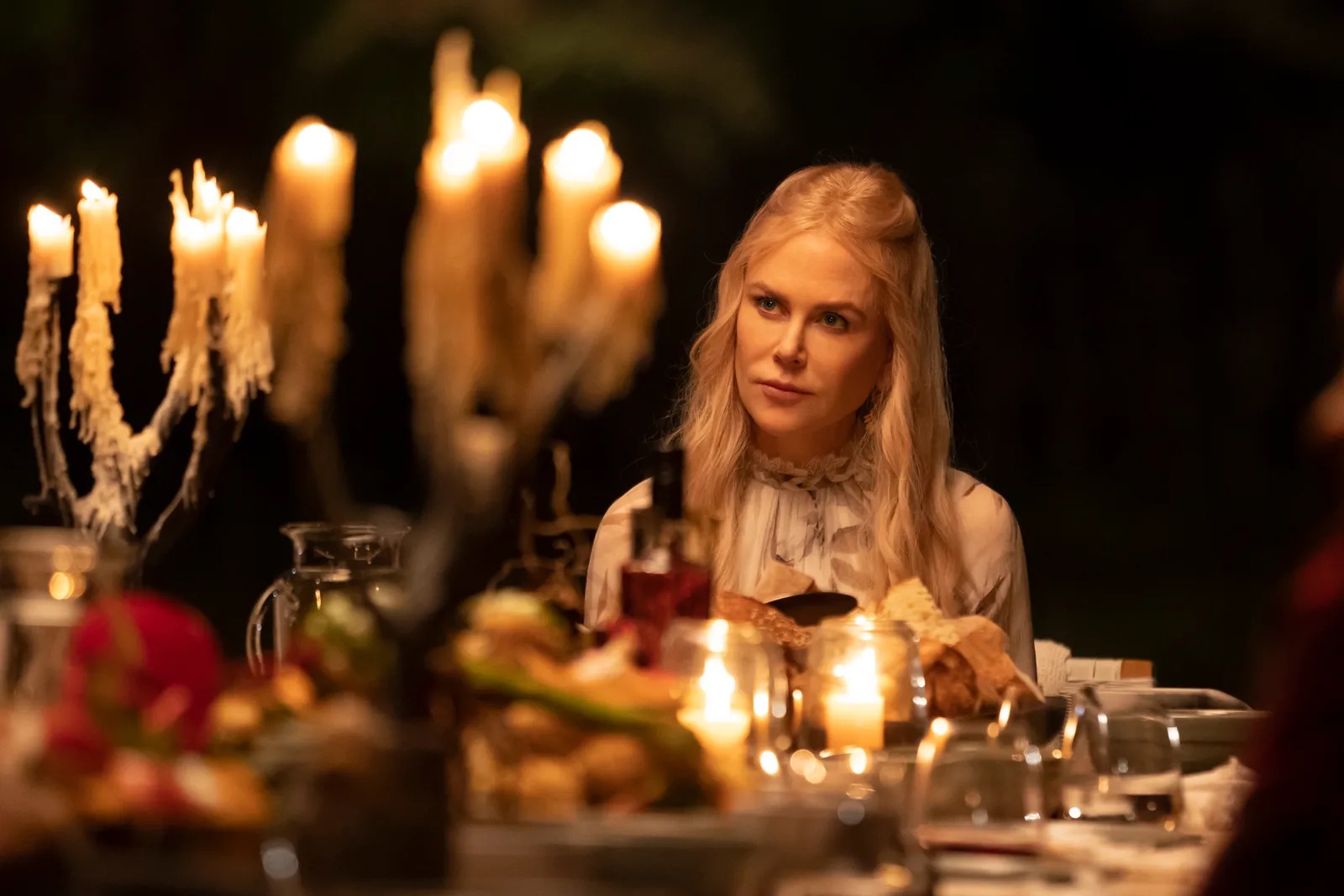 Nine Perfect Strangers (2021)
Stream it on: Hulu, beginning August 18
Literary bona fides: based on Liane Moriarty's Nine Perfect Strangers (2018)
Starring: Nicole Kidman, Melissa McCarthy, Luke Evans, Melvin Gregg, Samara Weaving, Michael Shannon
Big Little Lies, times three.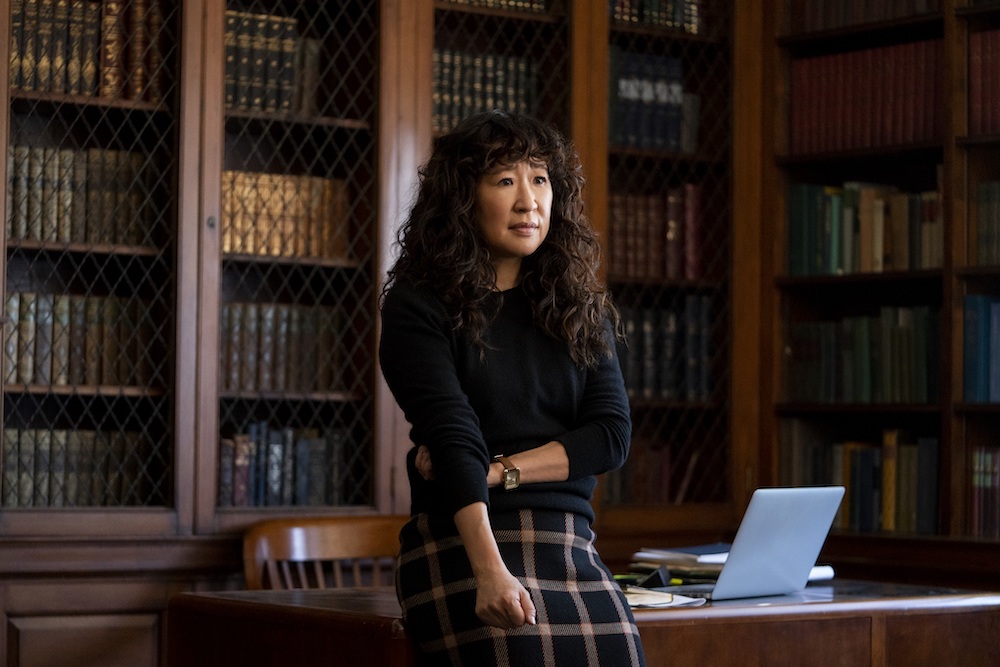 The Chair (2021)
Stream it on: Netflix, August 20
Literary bona fides: it's not an adaptation, but it is a series about the first female Chair of the English Department at a prestigious university, which is literary enough for me
Starring: Sandra Oh, Jay Duplass, Holland Taylor, Bob Balaban, Nana Mensah, David Morse, and Everly Carganilla
I'm always here for Sandra Oh—and particularly looking forward to this new Netflix series about the first woman—and first woman of color—to lead the English Department of Pembroke University. Mostly, it seems, so they can drag themselves up out of the muck of yet another scandal. It looks good.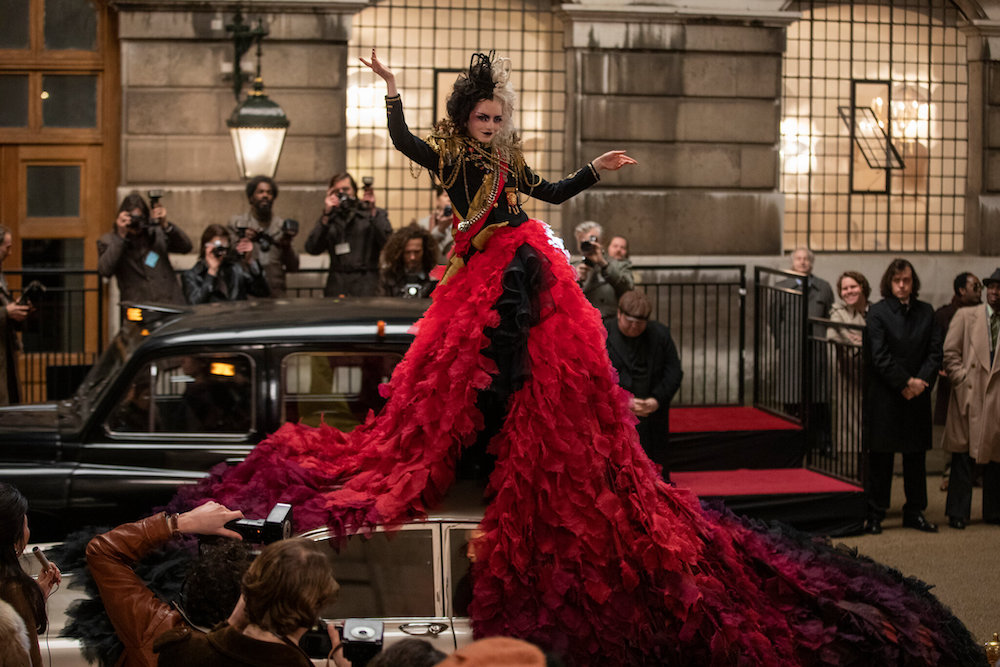 Cruella (2021)
Stream it on: Disney+, August 27
Literary bona fides: I know it's confusing, but The Hundred and One Dalmatians was originally a book, guys—published by Dodie Smith in 1956.
Starring: Emma Stone, Emma Thompson, Joel Fry, Paul Walter Hauser.
Absolutely unnecessary, but fun nonetheless.
---