The Literary Film and TV You Need to Stream in August
Since You've Already Seen Barbenheimer
Lit Hub supports the WGA and SAG-AFTRA strikes. Both unions ask that you amplify their message on social media, keep watching TV and film, and donate to the Entertainment Community Fund, which supports affected workers. 
*
Every month, all the major streaming services add a host of newly acquired (or just plain new) shows, movies, and documentaries into their ever-rotating libraries. So what's a dedicated reader to watch? Well, whatever you want, of course, but the name of this website is Literary Hub, so we sort of have an angle. To that end, here's a selection of the best (and most enjoyably bad) literary film and TV coming to streaming services this month. Have fun.
NEW: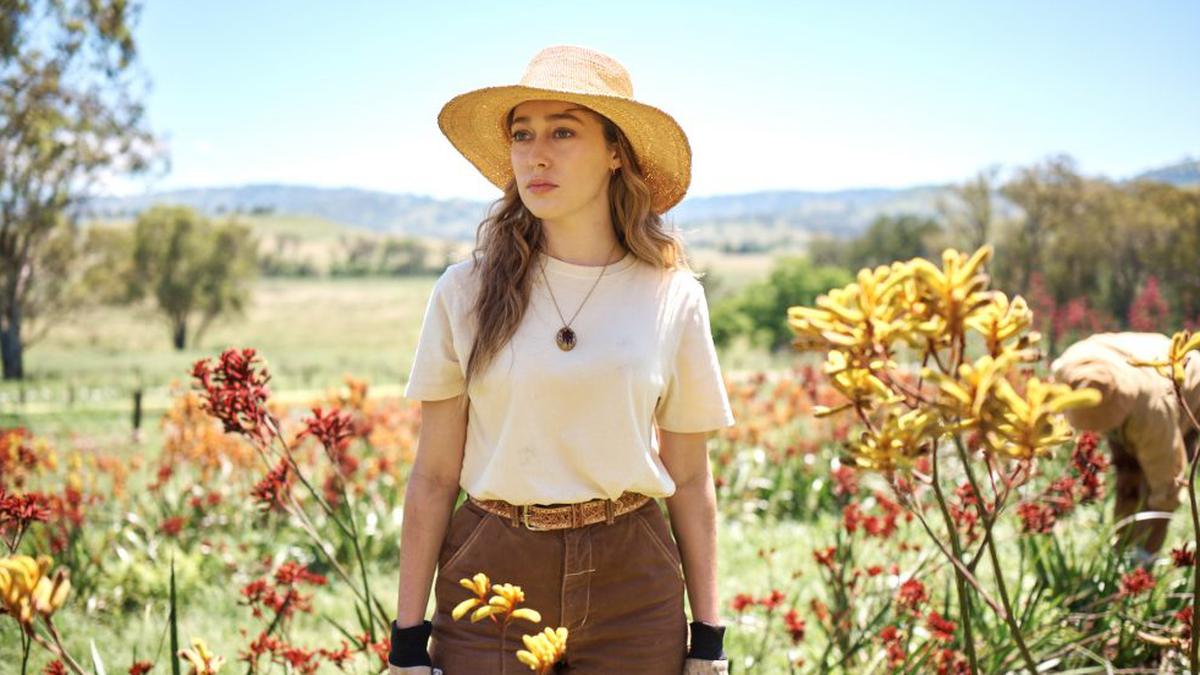 The Lost Flowers of Alice Hart
Amazon Prime, August 4
Literary bona fides: based on The Lost Flowers of Alice Hart by Holly Ringland (2018)
Sigourney Weaver and Alycia Debnam-Carey star in this seven-part miniseries adaptation of the novel by Australian writer Ringland, in which a young girl named Alice loses her family and is sent to live with her grandmother on her flower farm—which is all fine and dandy(lion), until Alice grows up and discovers some of the secrets her grandmother has been keeping from her, setting her off on a quest of self-discovery.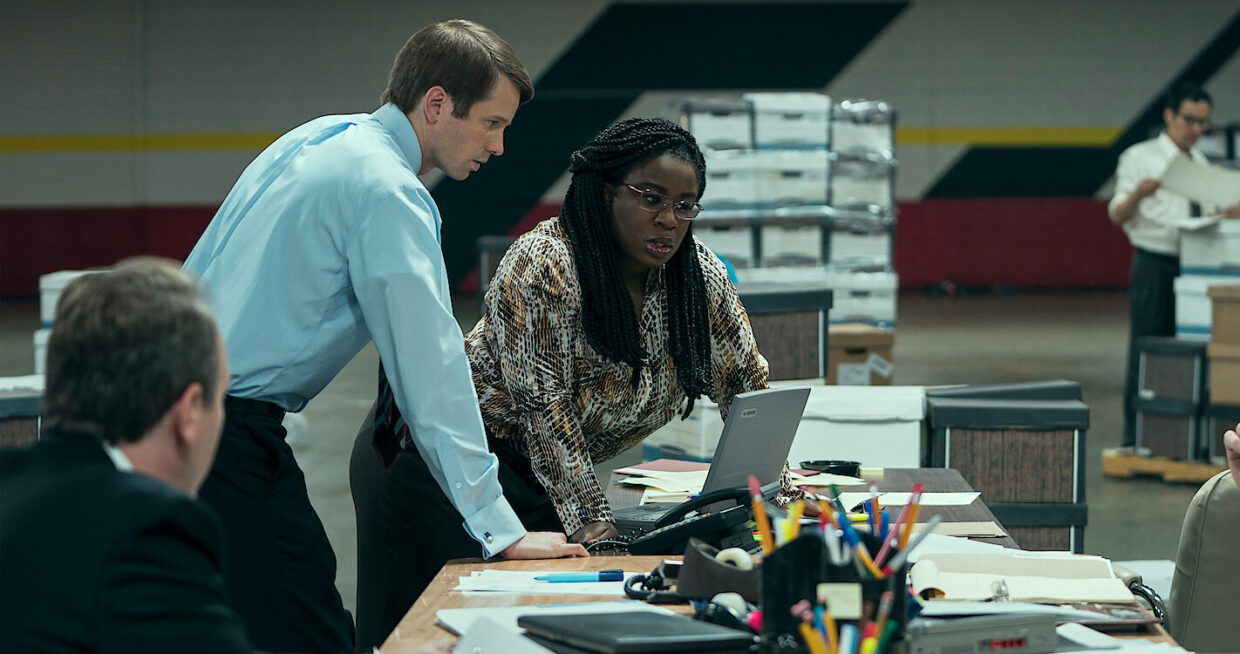 Painkiller
Netflix, August 10
Literary bona fides: based on Patrick Radden Keefe's New Yorker article "The Family That Built an Empire of Pain" (2017) and Barry Meier's Pain Killer: An Empire of Deceit and the Origin of America's Opioid Epidemic (2018)
This limited series about the American opioid epidemic stars Uzo Audba, along with Matthew Broderick and Sam Anderson (obviously best known as evil lawyer Holland Manners) as Richard and Raymond Sackler.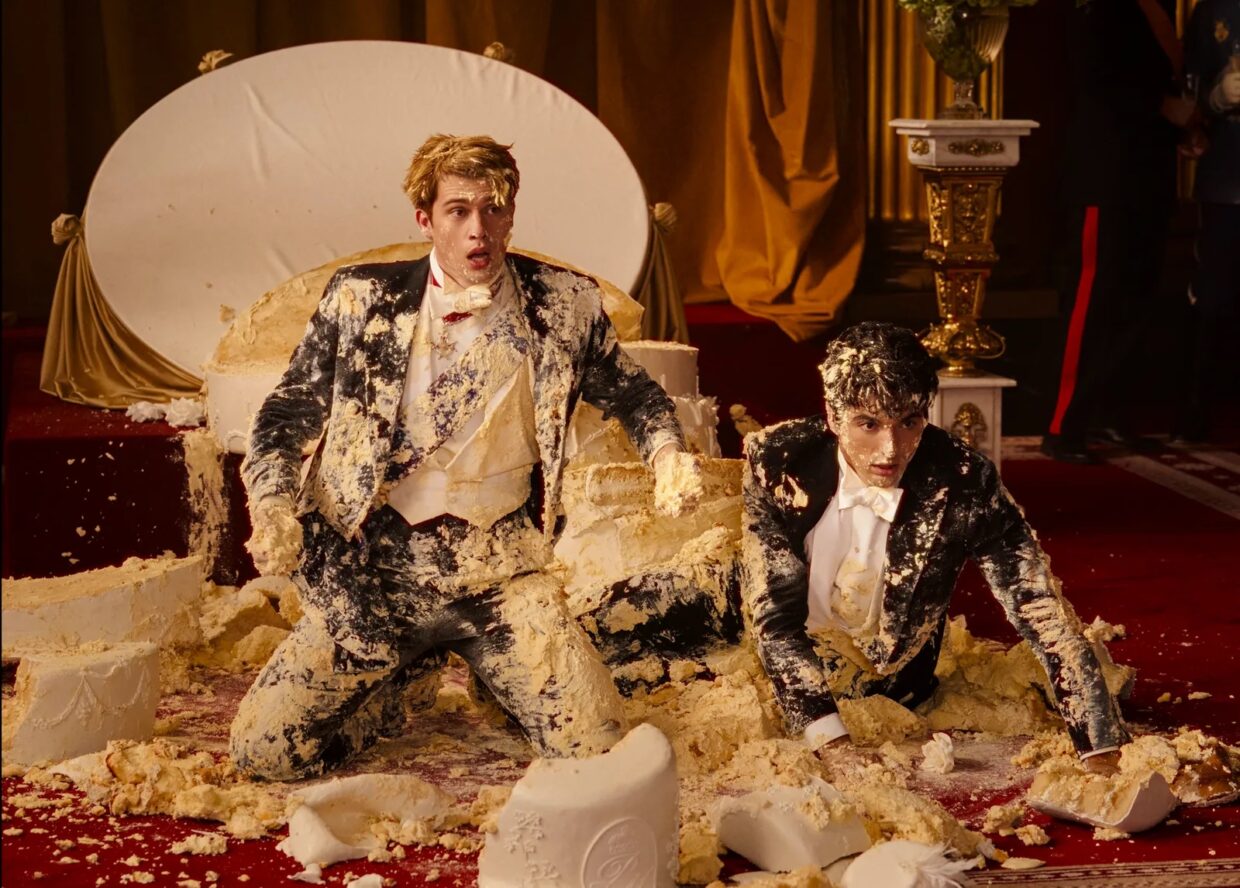 Red, White & Royal Blue
Amazon Prime, August 11
Literary bona fides: based on Red, White & Royal Blue by Casey McQuiston (2019)
The beloved, bestselling romance novel about the American President's son and the Prince of Wales falling in love is now coming to deliver you a little bit of sweet, buttercreamy joy in what looks to be an extremely cute adaptation.
THROWBACK: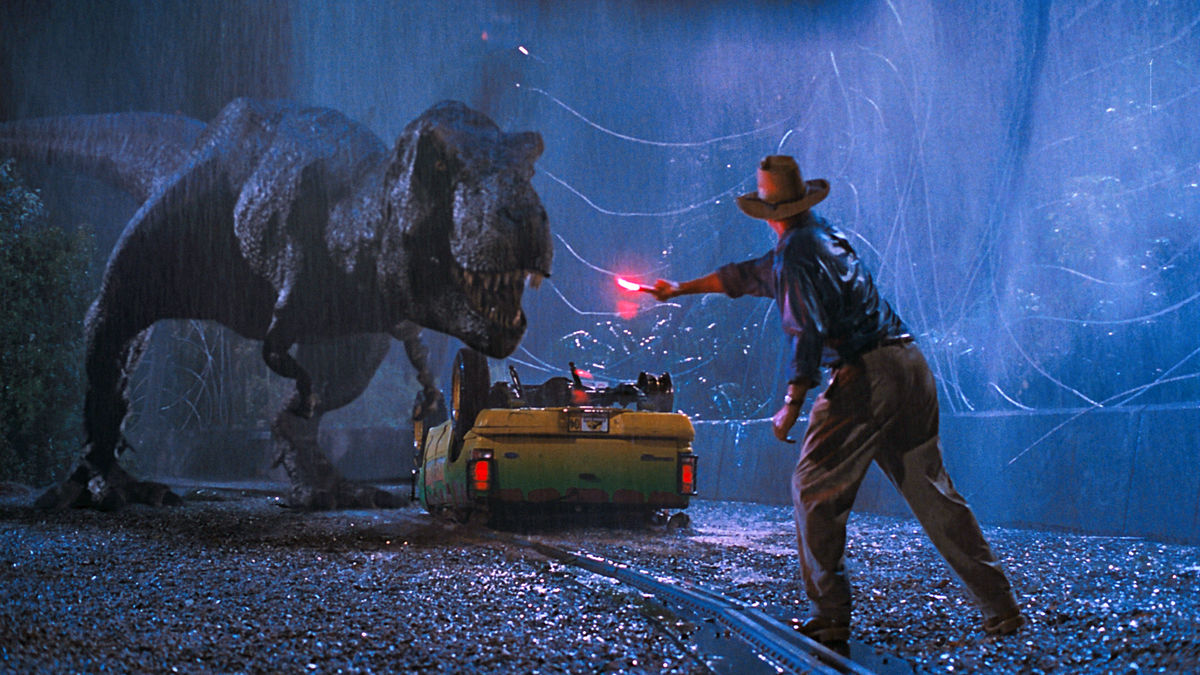 Jurassic Park (1993)
Hulu, August 1
Literary bona fides: based on Jurassic Park by Michael Crichton (1990)
Laura Dern! Jeff Goldblum! Sam Neill! The T-Rex! Why settle for anything less than the original blockbuster?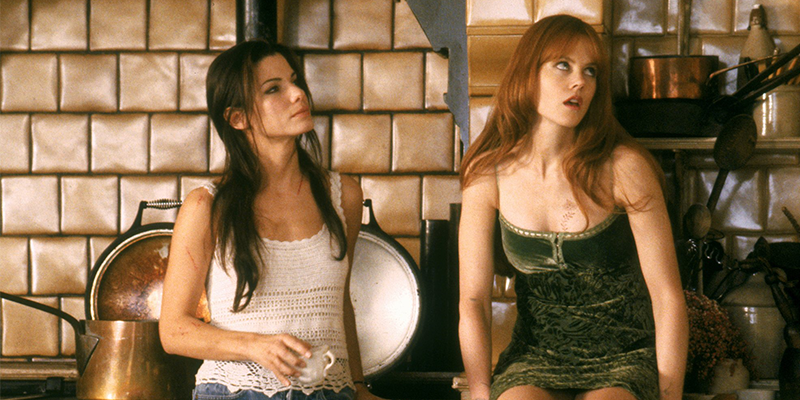 Practical Magic (1998)
Hulu, August 1
Literary bona fides: based on Alice Hoffman's Practical Magic (1995)
Do yourself a favor and pair it with midnight margaritas.
The Iron Giant (1999)
Max, August 1
Literary bona fides: based on The Iron Man: A Children's Story in Five Nights by Ted Hughes (1968)
That's right, the winning '90s animation classic was based on a novel written by British Poet Laureate Ted Hughes, supposedly to help them grieve after the death of their mother, poet Sylvia Plath. (Don't let the Ted Hughes of it all put you off though, it's really very good.)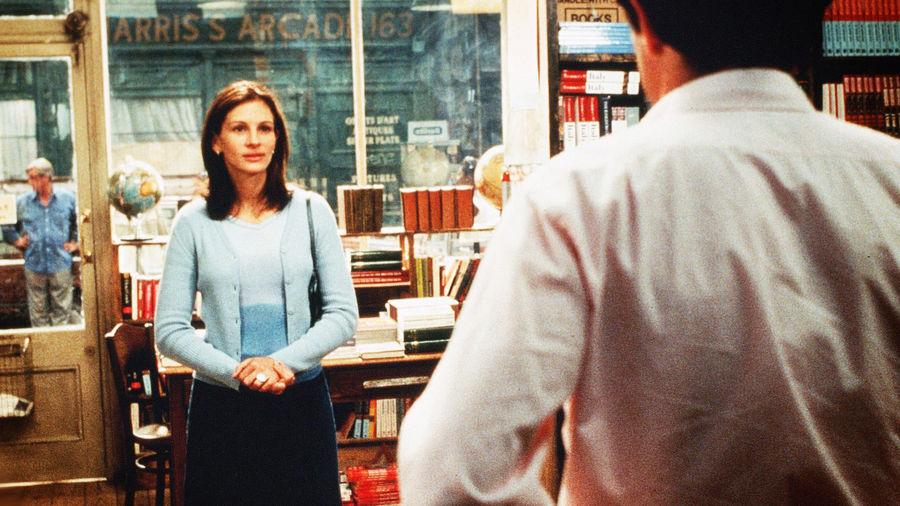 Notting Hill (1999)
Hulu, August 1
Literary bona fides: in which Julia Roberts falls in love with a bookseller
Sure, it's not an adaptation or anything, but listen: the plot of this movie is that a famous American movie star (Julia Roberts) falls in love with a floppy-haired English bookstore owner (Hugh Grant), even after buying the book he pointedly does not recommend (scandal), and somehow it all does actually make sense. Watch it when you need some good old fashioned rom com heartwarming.
The Illusionist (206)
Max, August 1
Literary bona fides: based on "Eisenheim the Illusionist" by Steven Millhauser (1989)
It's shocking to me that there haven't been more adaptations of Millhauser's short stories, but at least we have this one, a solid and delightful vehicle for Ed Norton's hairdo that was unfortunately more or less swept under the rug because everyone chose to premiere their magician movie in 2006. Happily, streaming is forever (probably).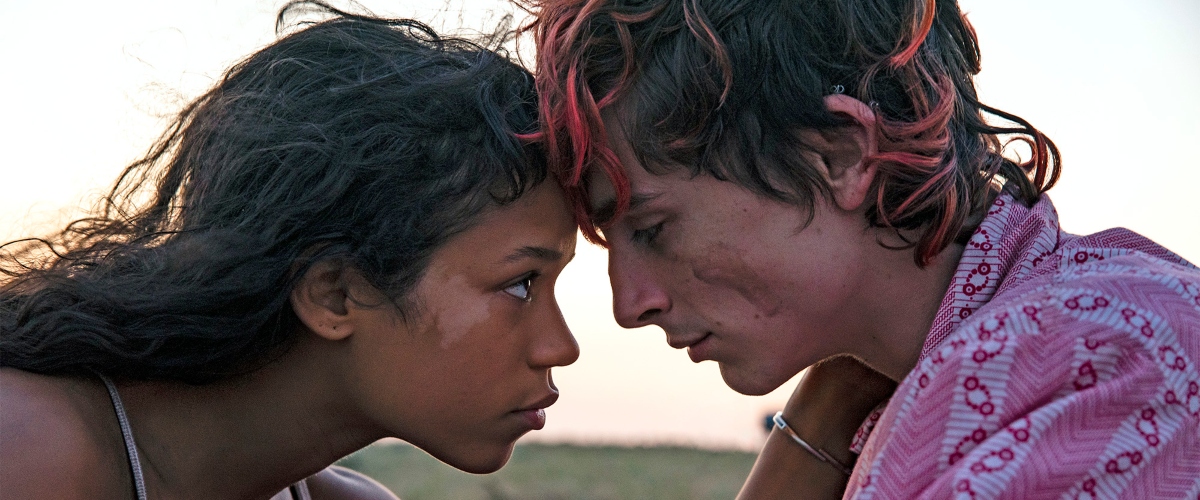 Bones and All (2022)
Amazon Prime, August 8
Literary bona fides: based on Bones and All by Camille DeAngelis (2015)
You heard it here first: Luca Guadagnino's adaptation is the teenage cannibal movie for our time.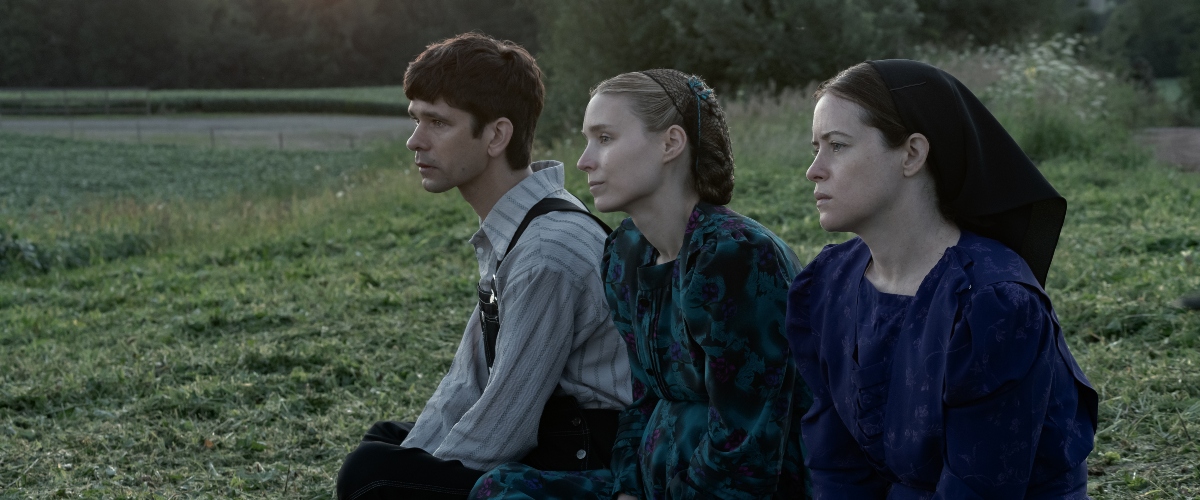 Women Talking (2023)
Amazon Prime, August 29
Literary bona fides: based on Women Talking by Miriam Toews (2018)
Not exactly a throwback, I suppose, but certainly worth noting that Sarah Polley's recent adaptation of Toews's wonderful novel, starring Frances McDormand, Rooney Mara, and Claire Foy, is now that much easier to watch.
---