The Foundations of Black Feminism and Womanism: A Reading List
Negesti Kaudo Lists Some Pillars of Womanist Writing
What does it mean to be Black, American, and a woman? While trying to answer this question, I searched retroactively, exploring the writing of womanists and Black feminists before me. The authors included on this list have lived and survived a different era of the United States of America and its tumultuous relationship with Black women. Womanism is a form of feminism that focuses on achieving equity as a community, specifically for Black women, men, and children, in contrast to feminism, which ebbs and flows to and from its original intent over the years.
The original definition of womanism is much longer and describes different versions of what a womanist can look like, which, in many ways, each of these books expands upon. This list is not definitive, and certainly not exhaustive, but the works of the following writers have helped me understand womanism, Black feminism, and my role as a Black woman artist in the movement, both now and in the future.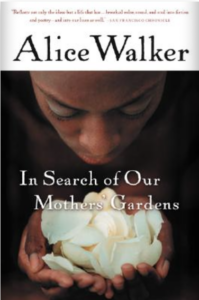 Alice Walker, In Search of Our Mothers' Gardens: Womanist Prose
(Amistad Press)
The collection includes a selection of works from 1966–1982, in which Walker writes about everything from Black art and creativity and the civil rights movement to female artists like Zora Neale Hurston and Georgia O' Keefe. Amongst these works is Walker's 1981 essay "Gifts of Power," which focuses on the origins of the Shaker community in upstate New York during the late 1800s, whom she describes as womanists. Her argument is that because the Shakers were women who had left their husbands to live and commune together (chastely of course, due to celibacy) many would label them "lesbians," but their relationship as a community of women that existed independently was something more… And to Walker, that meant they fit into a category of womanist.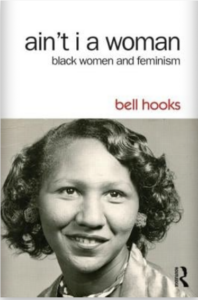 bell hooks, Ain't I a Woman: Black Women and Feminism
(Routledge)
bell hooks explores the history of feminism and its impact on Black women by analyzing the ways the feminist movement has consistently excluded us in order to achieve progress. But the movement's idea of "progress" aims for women to reach equality with white men, rather than equity for Black women and black men (as well as white women). I think about this book every day since I read it. Ain't I a Woman asks the reader to be critical of the motives behind feminism and the spaces created to serve it and teaches us if that space doesn't serve us, how to create out own.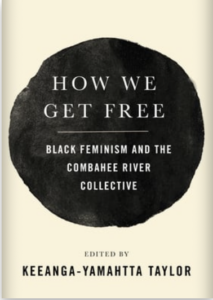 Ed. by Keeanga-Yamahtta Taylor, How We Get Free: Black Feminism and the Combahee River Collective
(Haymarket Books)
If you consider yourself a womanist or a Black feminist, then this book should be on your list. How We Get Free is a timely reminder of the ways that Black women have helped organize and lead the charge for antiracism and women's liberation. In a collection of interviews between Keeanga-Yamahtta Taylor and the founding members of The Combahee River Collective—a group of radical Black feminists who have been organizing since 1974—this book compares contemporary activism to that of our foremothers, exploring the legacy of Black feminism and its impact today.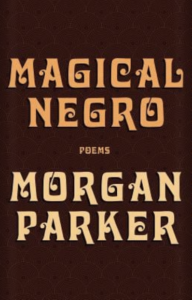 Morgan Parker, Magical Negro
(Tin House Books)
 This startling book of poems is a stark follow-up to Morgan Parker's witty debut, There Are Things More Beautiful Than Beyoncé. At the 2019 AWP conference in Portland, Parker said she felt the ancestors' presence with her as she wrote the poems in Magical Negro. The collection explores the characters of different "magical negroes" in pop culture, daily microaggressions (be they from dating a "Matt" or running into white women at the braid shop), and, in general, what it's like to live as a Black woman in 21st-century America.
Ed. by Idrissa Simmonds, Jamila Woods, and Mahogany L. Browne, Black Girl Magic: The Breakbeat Poets Volume 2
(Haymarket Books)
Following The BreakBeat Poets Volume 1, the editors of Volume 2 have selected a collection of poems that assert the space that Black women hold in the hip-hop world and offer various lyrical perspectives of Blackness and womanhood in America today from more than 60 writers. Insightful, inspiring, relatable, and sometimes even heartbreaking, Black Girl Magic encompasses the wealth, beauty, and range of Black women.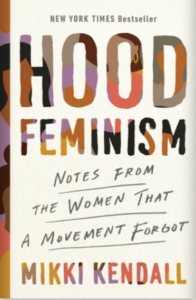 Mikki Kendall, Hood Feminism: Notes from the Women That a Movement Forgot
(Viking)
Mikki Kendall's collection of essays Hood Feminism focuses on contemporary feminism and explores the way it fails to be inclusive for all women; instead, it is positioned to support a select few. Kendall uses her own experiences to breakdown the feminist movement in a bold, but necessary, follow-up to the bell hooks' criticism of the feminist movement in Ain't I A Woman.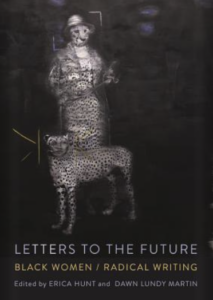 Ed. by Erica Hunt and Dawn Lundy Martin, Letters to the Future: Black Women/Radical Writing
(Kore Press)
As an essayist, I love anthologies, where I can find a lot of different perspectives and voices all in one place. Inspired by Octavia Butler, editors Erica Hunt and Dawn Lundy Martin asked writers to respond to the following prompt: "In the radical sum of the thinking in your work, you encourage the reader to look where no one else is looking, to tune into registers that provide critical cues for the future." The work in this collection of radical Black women writers bends the rules of genre and explores matters of intersectionality without confining itself to the language or ideas of writing that have been made "tradition" or "canon" by popularized white writers in the past. The pieces in this collection stray away from how writers and artists are taught to understand genre and form, with each writer molding their craft to create a space in the canon carved from their own image.
__________________________________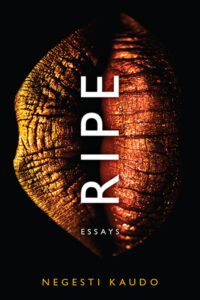 Ripe: Essays by Negesti Kaudo is available via Mad Creek Books.
---